I finally tried the Rent Golem - and the results are OUTSTANDING!!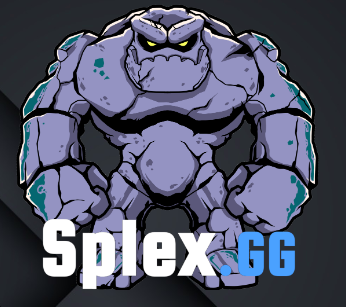 So you are telling me there is a robot that can take care of these rentals faster and better than me? Well, actually I do believe it because I am a terrible renter and only really logged in once per month and adjusted a few things. Manual was way too much work for me - even playing the game was getting tough (although I have been checking out @spiritsurge's great guides and I think if I do play I would do renting myself), for the time required - I am busy busy all the time with 1000 things, that as much as I like to imagine that I would like to play the game and manage my assets closely, I don't.
So, enter the rental golem, I had heard about it but have been so busy I haven't been able to put it into use. Finally @stickupboys hooked me up with the Discord invite and I spent some time figuring it out. Let me walk you guys through it: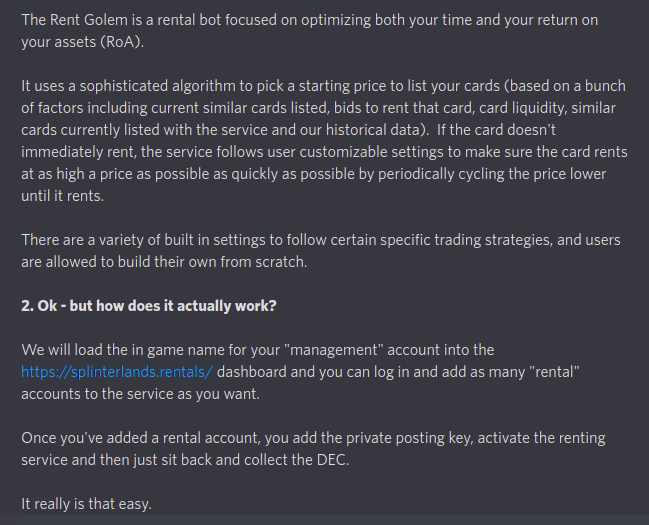 So I had some trouble finding instructions on how to actually get started, first you have to go to FAQs and read like 100 pages of info, what is the bot, what does the bot do, how does the bot work, what is the bot's mother's maiden name, is the bot safe, how much does the bot cost....
My goodness. All this to find out that the next step is.... messaging the guy in a DM.

So I messaged the guy, and he never messaged back, but I did get a ping in the server. I rushed over to look at what the ping said, and sure enough, I was one step further down the path to using this magical automation.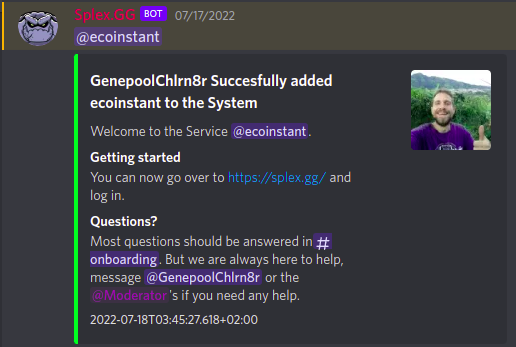 Okay, so now it was time to go to the site, that is splex.gg, which again claims to be an 'easy to use dashboard' but had me clicking around for 10 minutes trying to figure out what to do. The first step is, as it says in the message above, is to log in. I made the mistake of reading the site and clicking around, when all I needed to do was click on LOGIN in the top right.
Then a pretty self explanatory pop up will come up, and let you log in with HIVE KEYCHAIN. I prefer HIVE KEYCHAIN for all these sorts of login things.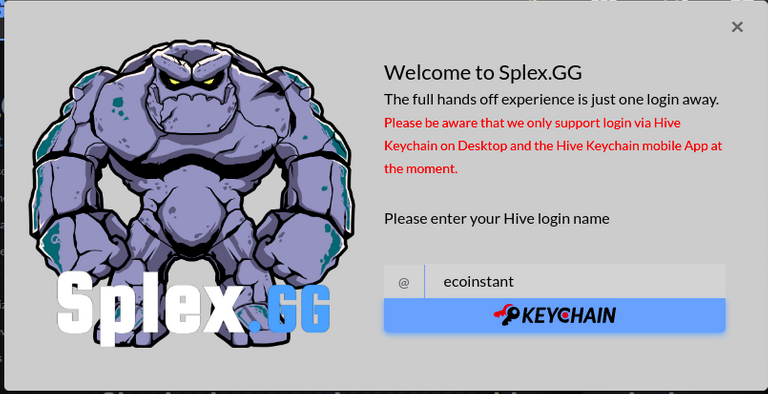 So now we are in, our account is added, and its already on the 'Rent' account type. The only thing that is missing at this point is that we put our posting key in under settings. Posting key? Is it safe? Well, that was one of the frequently asked questions that we tried to skip quickly over in the beginning...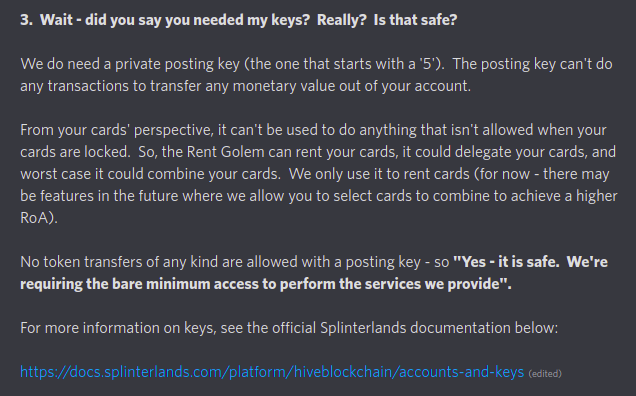 So its just the posting key, if we notice any bad behavior (using votes or leaving comments in our name) then we will have to change our keys and collectively scold the Rent Golem team. But for now,
It's all about the money!
So I was literally making 700 dec per day out of 2000, I took a lot of cards off of rental, but within the first day look at what we are doing now - 12k/14k! This is HUGE increase - 17x on the face of it, although I have made 4k a day before (usually near the end of season), so maybe its only a 3x on the best days.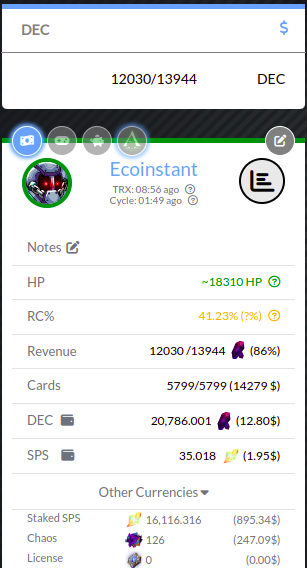 At first I didn't even know it was working, I put the posting key in, and there was one more check box to click, and that was within the same settings tab, and you have to click Renting active box. Once you put in your key, click the renting active box, and hit SAVE, nothing will happen.
But everything is happening
With your permission and your active key, with minutes my DEC income was shooting to the moon, up and up and up. It took 24 hours to seem to level off, but today its even more, so I think it also must have cancelled some rents I had and fixed them right up too.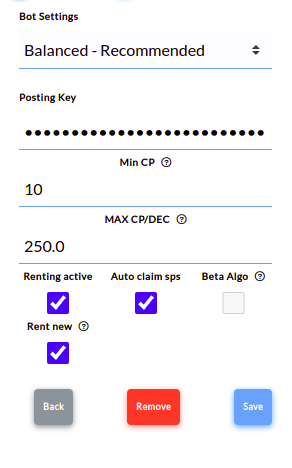 Its working endlessly and automatically in my favor to make me money!!! YAY!!
But - at what cost?
10%. Yup, it might sound like a lot (not in the property management business, it actually seems pretty average or even low), but paying 10% for a 17x increase is a no-brainer. Keep working my assets golem - do my bidding!
Every day I get an invoice. They want the money every 7 days at least, I'm not sure at what point they will stop the automation if I don't pay. But they want their cut, and they don't have permission to take it. You have to do something manually at least once a week.
The invoice looks like this: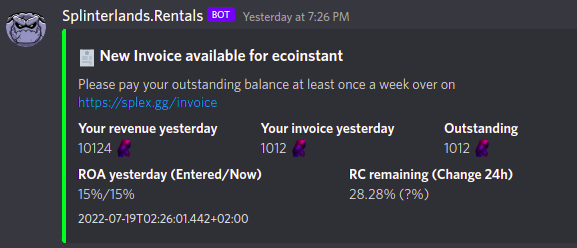 10% fee takes a 17x and moves it down to a 15x increase. It takes a 3x and moves it down to a 2.7x Its worth it just on price alone, and not even considering the time and stress (knowing you could be making 'more) saved.
So far, two days in, I can really recommend this. If anything changes, for good or for bad, I will keep you guys up to date as always!
Freedom and Friendship
---
---