No one said you needed wood
Games are fun, and we have known this since we were kids, even before we could articulate the rulesets of our favorite games. If we don't know the rules, we will even make some up - because its fun!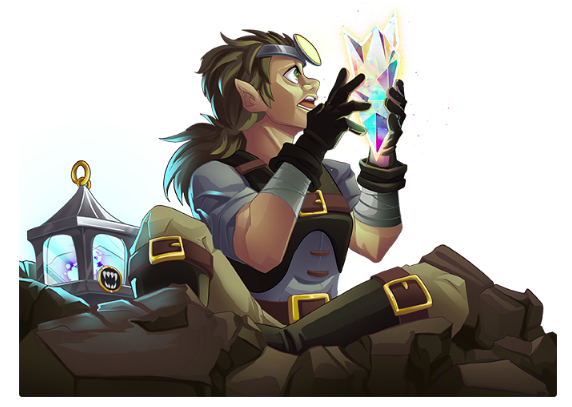 Recently in Splinterland Praetoria Expansion, it became all the rage to try to get 'all the resources' on your plots. Its almost like a game, and people were definitely having fun doing it. If you don't have any 'wood' resource plots, or any bog terrain, your brain might be telling you that you better just get some. Maybe because its been true in past games you have played, or maybe because your brain is a completionist and you are trained on achievements.
Praetoria is a new kind of game
I'm not saying you won't need wood, but I think that this completionist strategy might not be smart - especially because several town halls @aggroed has talked about how the game will try to imitate real life - long story short by making it make more sense to specialize than to diversify.
We can confirm this intention in the whitepaper's Transportation & Bridging Section, where it confirms that transporting will incur an additional 12.5% cost (over trading?).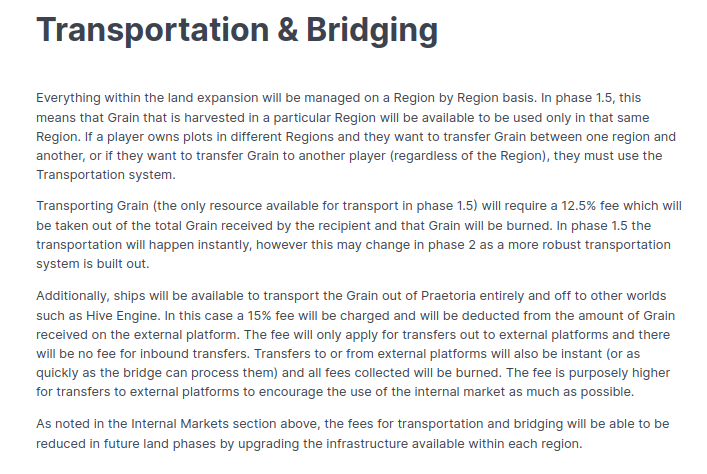 How decentralized game-building works
The @splinterlands team is working hard on building this all out. Resources come later but they have to fit the data into their protocol or it will be a clusterbomb later trying to update all the API data. So they included the data artifact 'Resource', and sprinkled it with some data and then forgot about it.
PeakMonsters is a Third-Party app that is built and maintained by a small team of @asgarth and @jarvie. They saw the API data from Splinterlands and plugged it into an interface. Days later, after knowing that the resource data was just placeholder data and causing people to make decisions, they pulled the data from the UI. Now you will not see 'wood, stone, ore, grain' or anything else on PeakMonsters market.

This is really a symptom of the 'new world of gaming'. I don't think anyone is at fault here, even if maybe it would be the case that a player might have traded against their interest based on incomplete information. But the information was there (on the blockchain), make of it what you will.
With NFT games, naturally you can lose money if you don't trade very well. This is a risk, but the opportunity to do it the other way, rearrange your assets in a profitable way, exists as well in this world. And its not a zero-sum game - this is one of the most important points. The market caps for all the assets is not simply a sum of all the money put into the game.
There is value creation going on.

Be careful with your bucks, will always be my advice. Fortunes will likely be made and lost in Praetoria, but the nature of worldbuilding is that the more people that are involved, the more valuable it becomes. If you don't jump around buying and selling on the market, your risk of losing money reduces drastically. Be patient and watch the market.
Here at Pandon Reach, we are just beginning to uncover all the nooks and crannies of our new lands, but what we are finding is astounding. Some unknown source of magical energies is emanating from certain spots, very detectable - and our scientists are already investigating. More on this in an upcoming report.
Stay tuned, and stay savvy out there adventurers.
Freedom and Friendship
---
---