Road to Diamond - My Max-Level Summoners and Favorite Cards

Update: Sadly, I was not able to reach Diamon... But I have rented cards for the first time in months to see if I can achieve that goal this season!
Hey, Everyone!
It's been a long since I last ranked in the Diamond League on Splinterlands. I play with my cards, I am too lazy to rent cards. The Modern Mode has become more competitive, and since this week, it is even more because bots have been banned. Either way, I still have the goal to reach Diamond this season.
My current ranking is 2,614, I'm almost out of energy, but I still have more than three days to achieve this. I've spent over 3,000 DEC on energy this season.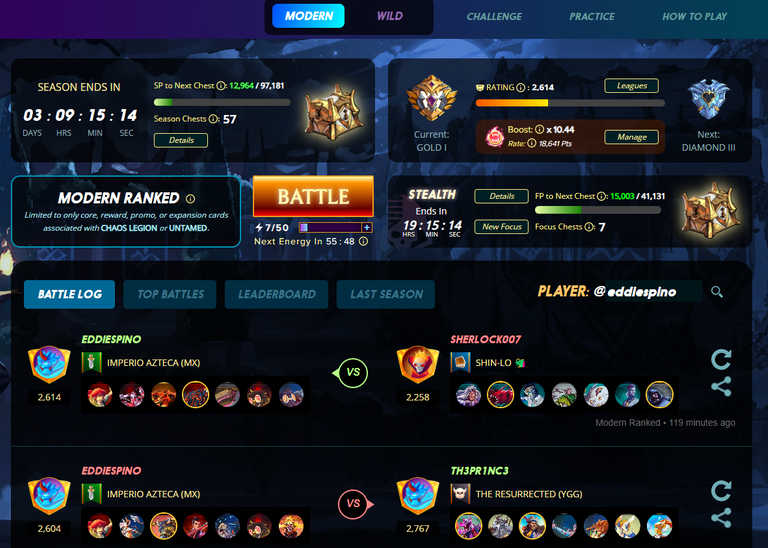 I'm happy because the staked SPS implementation is making me win more tokens than before. I currently have over 67K staked SPS. In some matches, I earn over 2 SPS. That is pretty good. Today I managed to accumulate more than 50 SPS only from playing. In total, I earned over 100 SPS.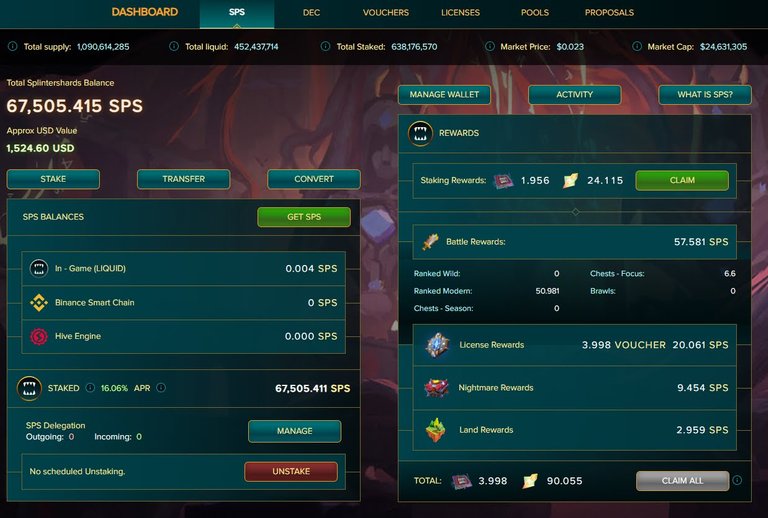 ---
---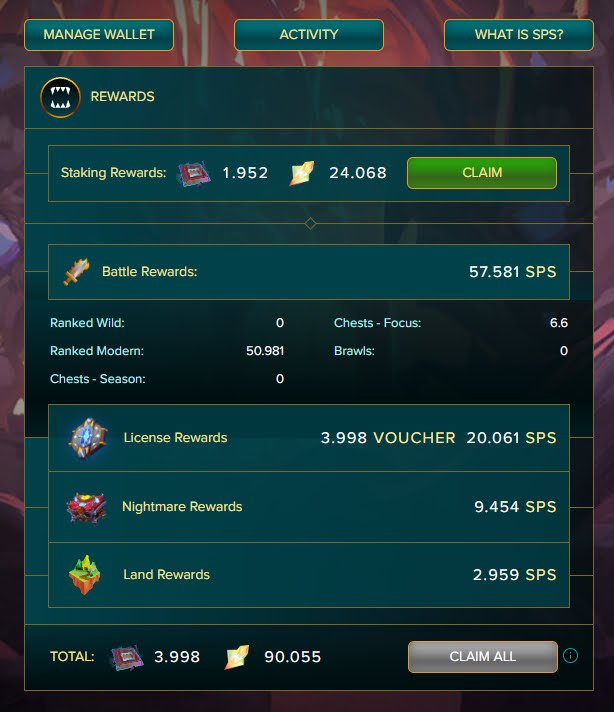 ---
I know I will be able to be competitive on the Diamond League because I recently bought some card packs, and I upgraded some of my summoners to max level. I now have at least one summoner on every splinter at max level, except for the neutral summoner.
These are my max-level summoners: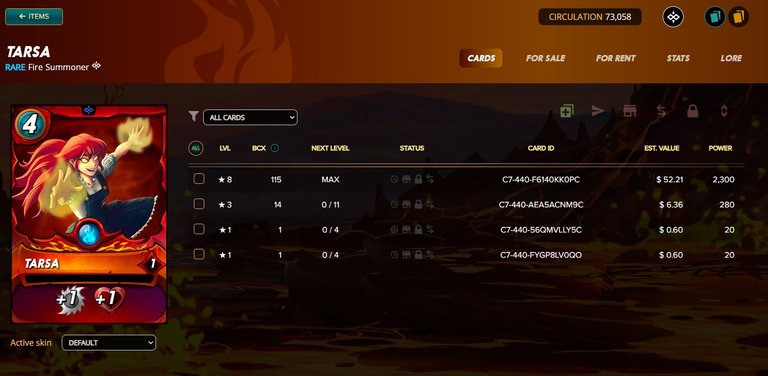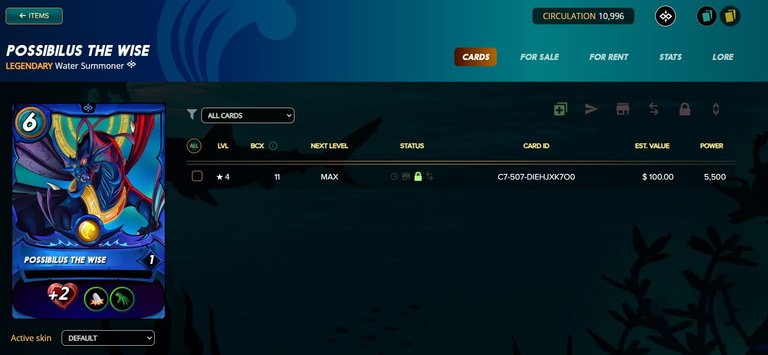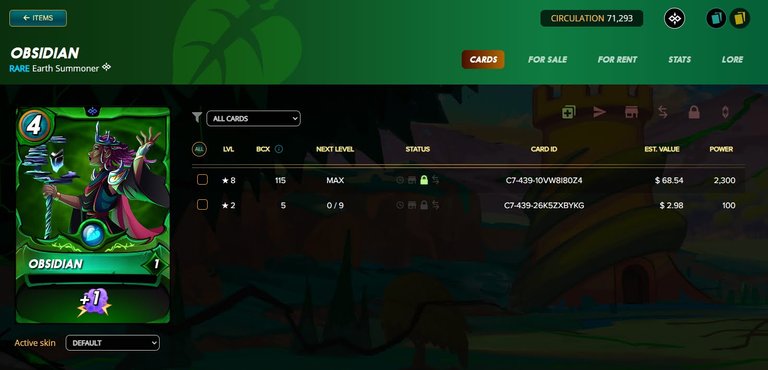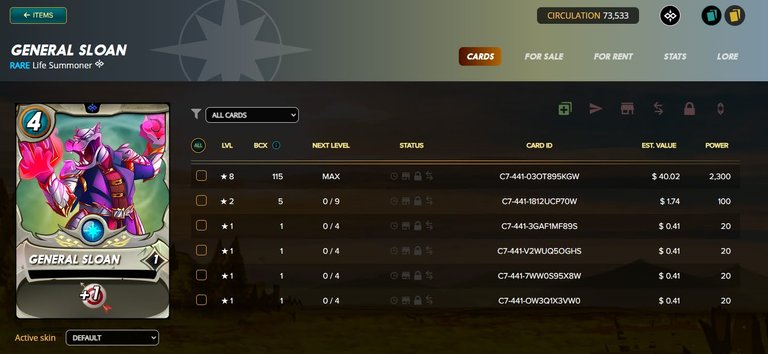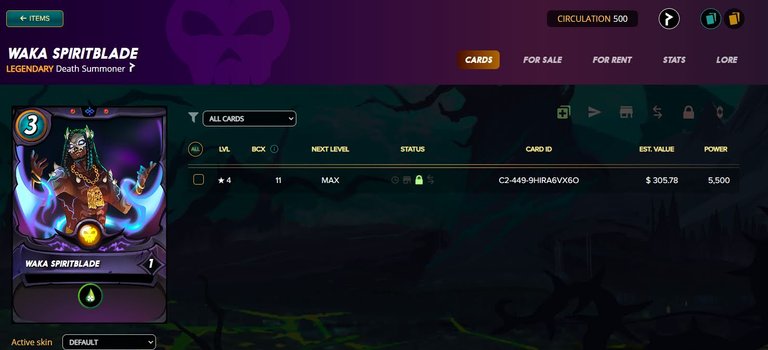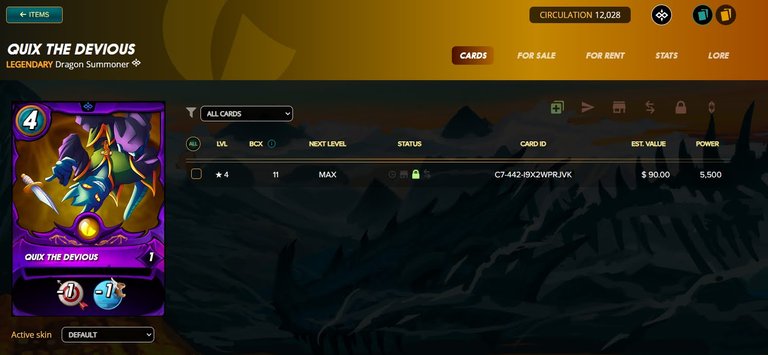 ---
This one is not maxed, but I use it a lot:

---
These are some of my strongest and favorite cards of each splinter:
---
---
---
---
---
---
---
I still have to level up many monsters. Most of them are not max level, but I was able to upgrade some of them to levels 6, 7, or 8. I'm 80% sure I can achieve this goal. If I can't, I'll try again for next season. The game has become more fun for me, I spend a lot of time playing, and sometimes I have a good winning streak. Sometimes I lose most of my battles, and it can be frustrating.
I'll let you know if I reach this goal in another post or on Twitter.
---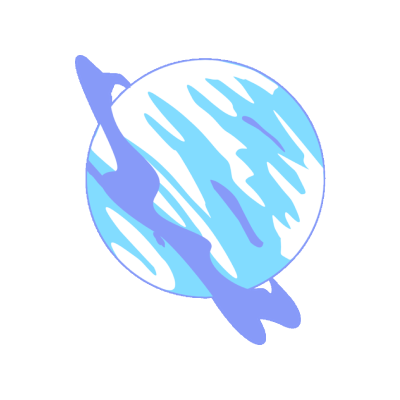 ---
---