PIZZA 1 THE STUFFED CRUST - BRAWL REPORT
Hey guys it's another brawl report for us. Been very busy lately. Thanks it's sunday for me while Im writing this post.

yep with out further ado, lets proceed ...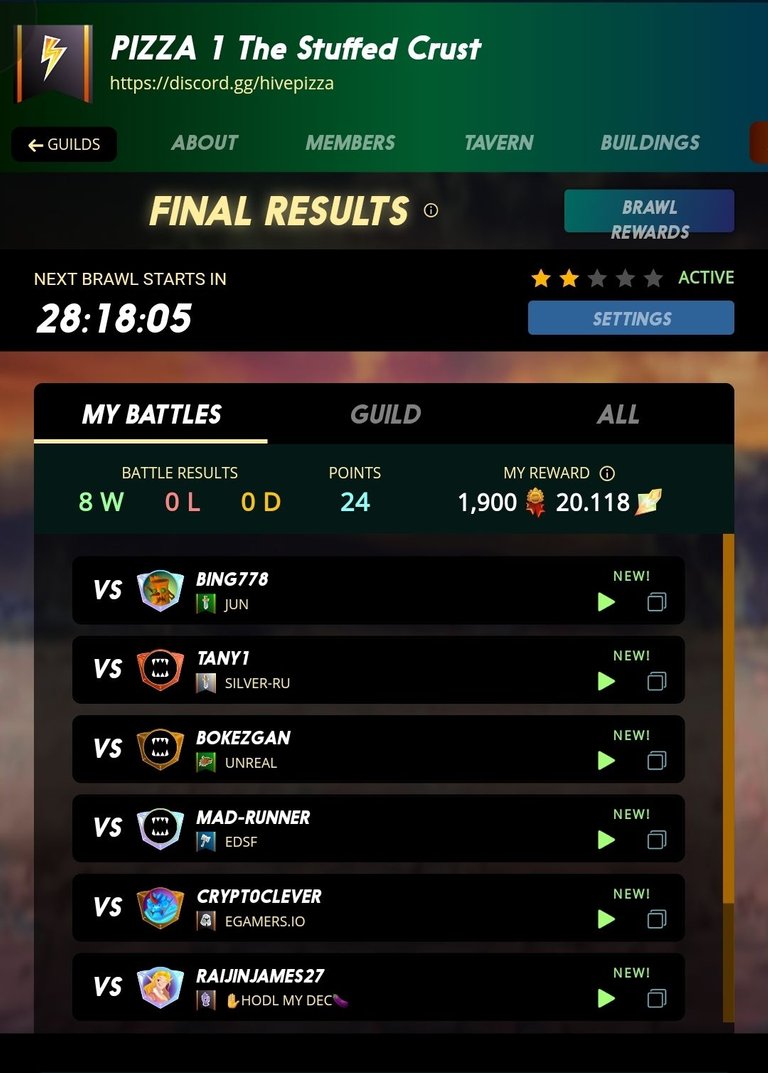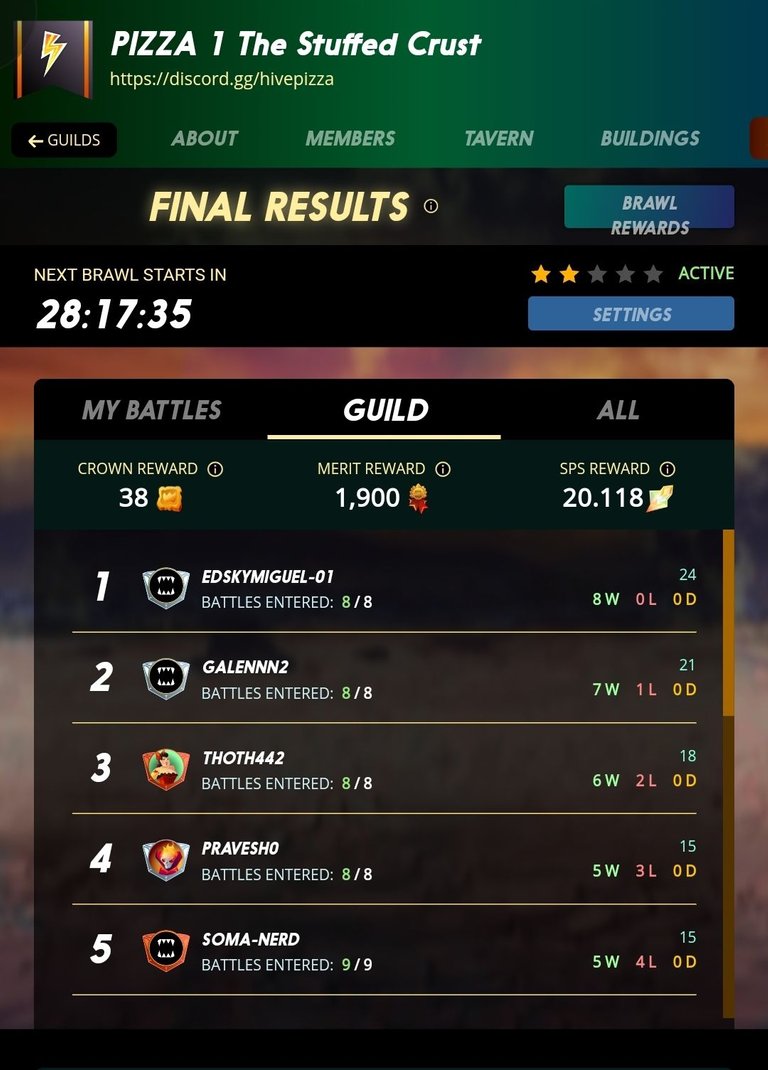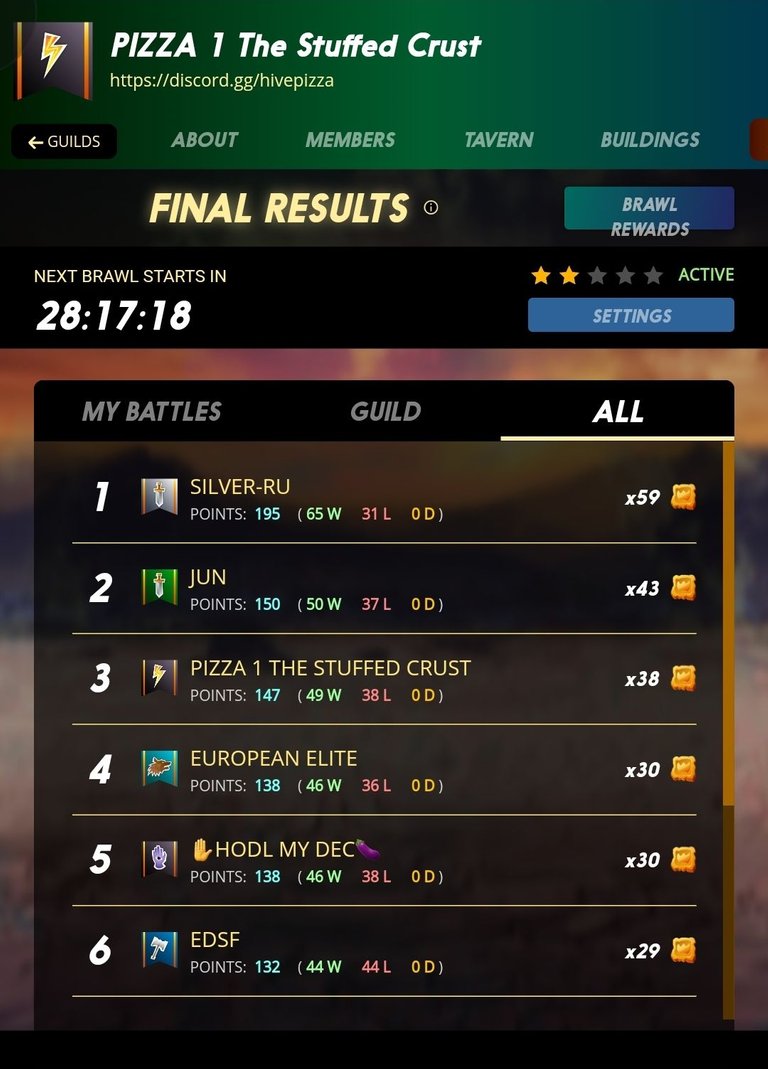 In this brawl our guild got a 1,900 merits and a 20.118 sps. seems to be a good reward in teir 2... I luckily manage to win all my battle with 8 - wins and 0 - loss. The pizza guild secured the rank 3 for this brawl.. (congrats guys you all rock).

Now, let's continue to the battles;

battle 1 - win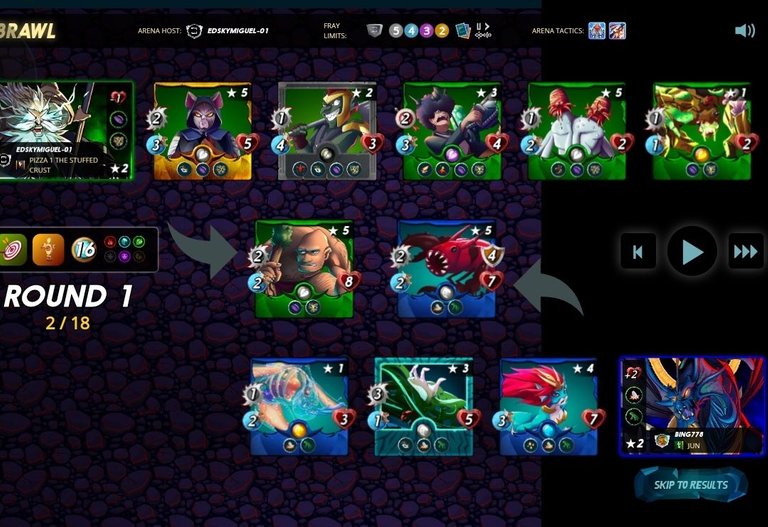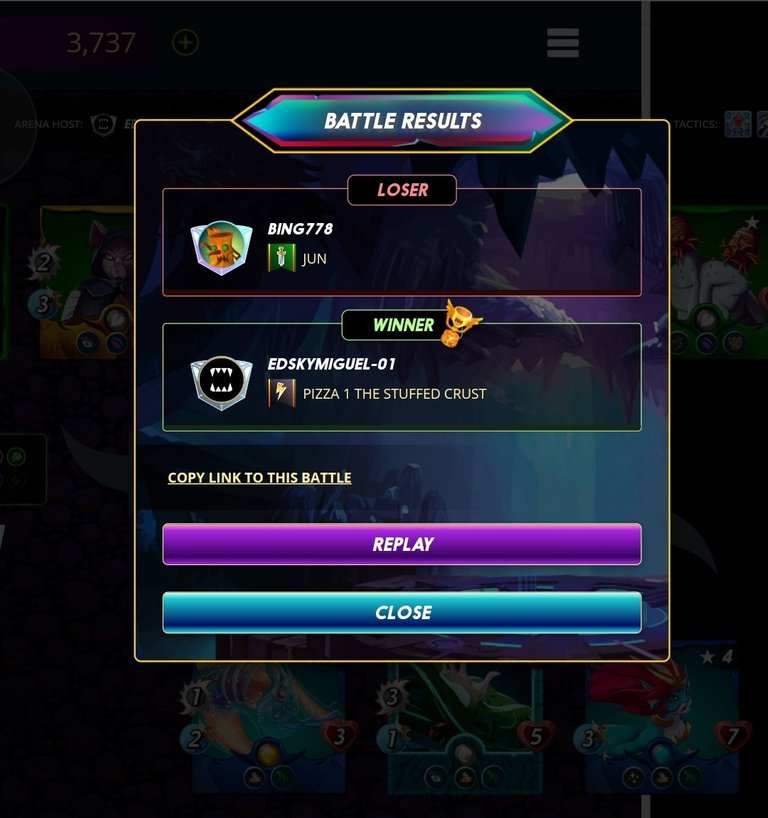 battle 2 - win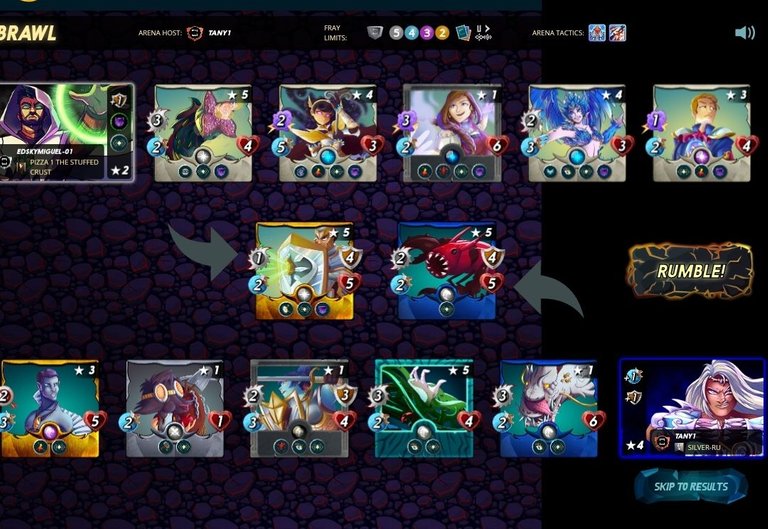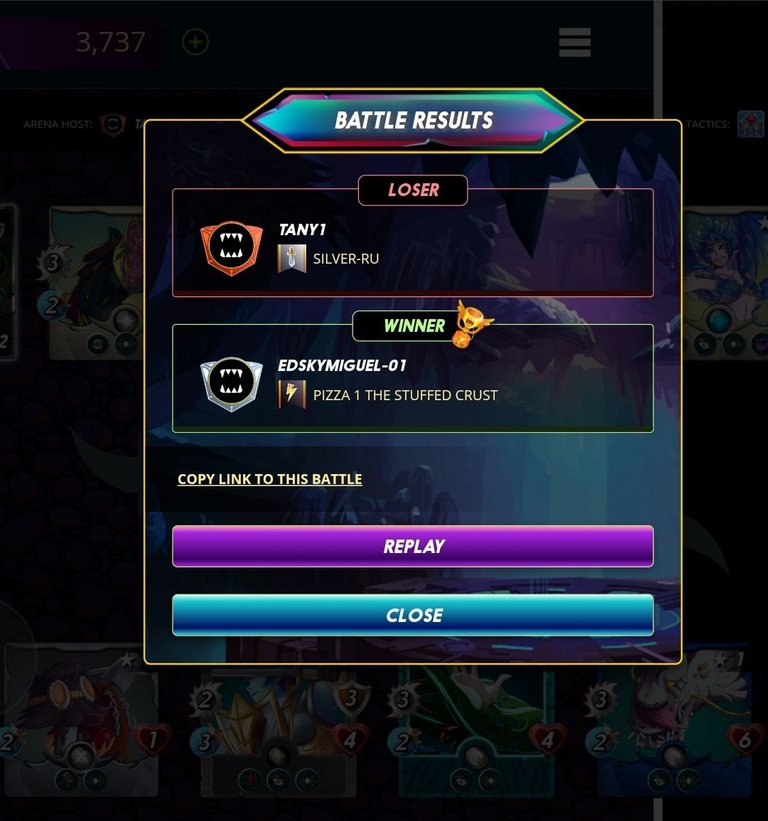 battle 3 - win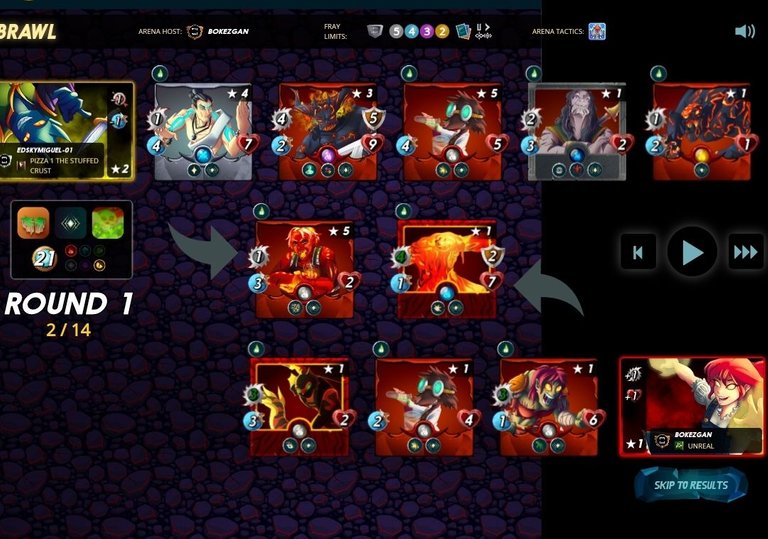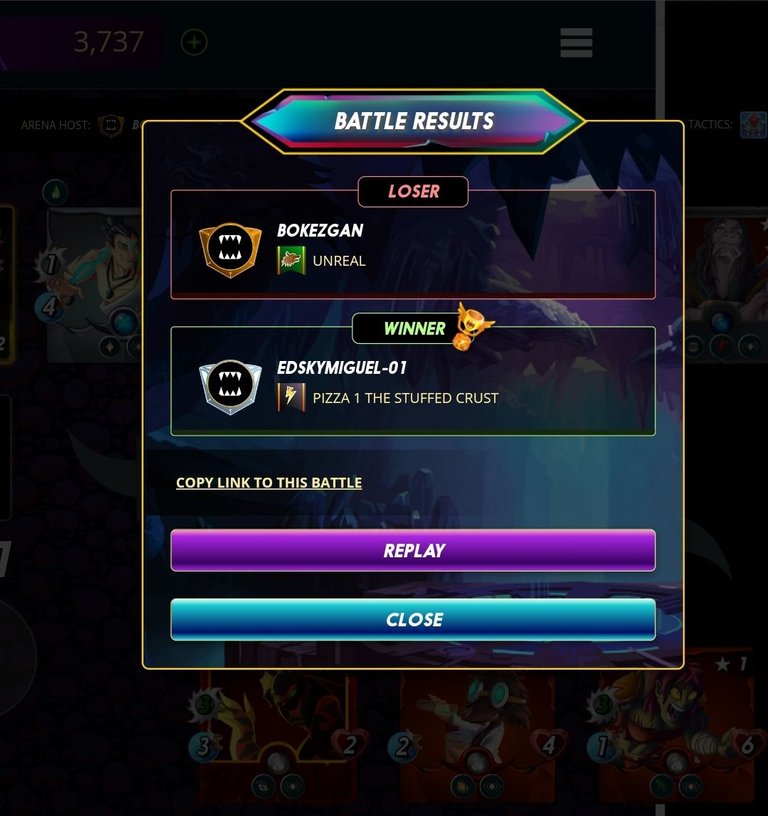 battle 4 - win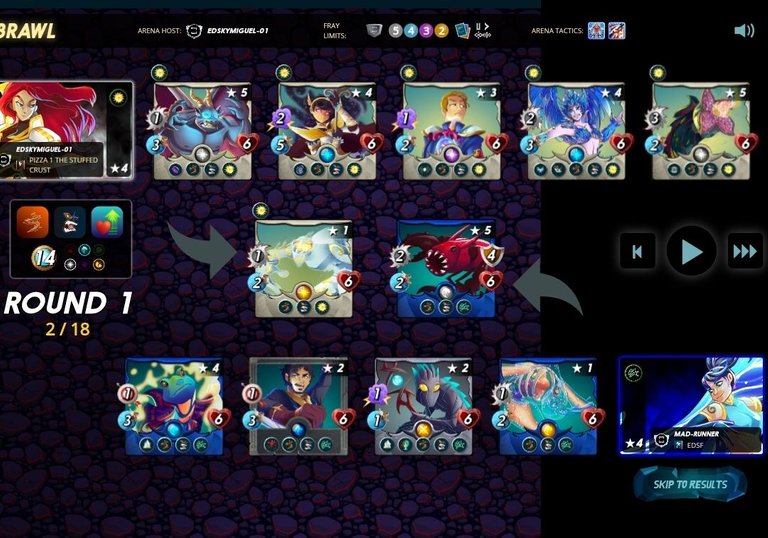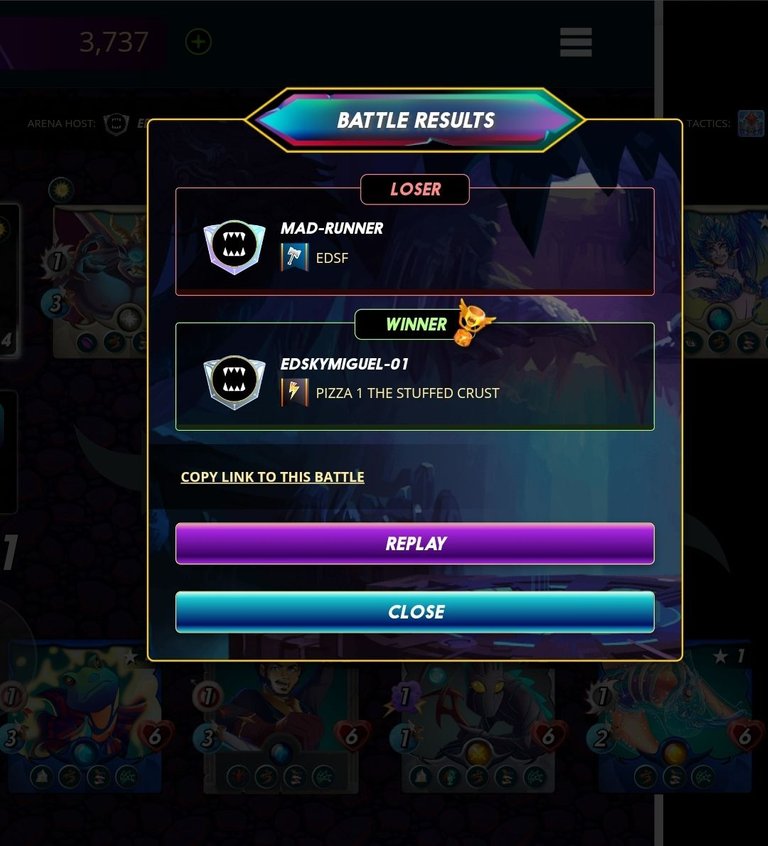 battle 5 -win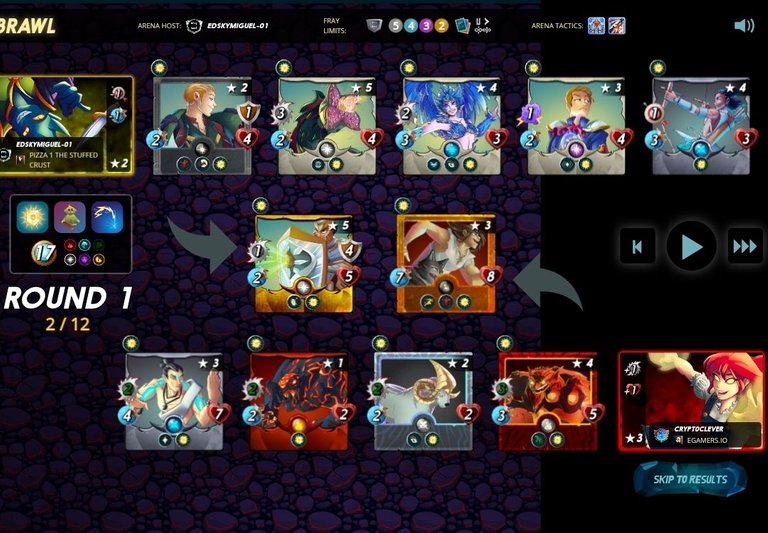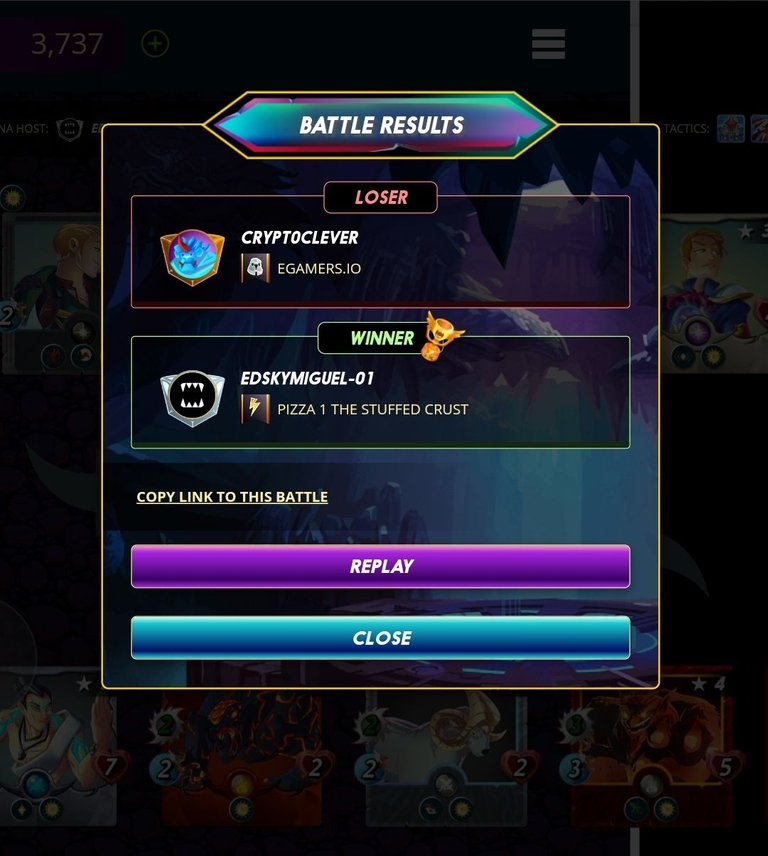 battle 6 - win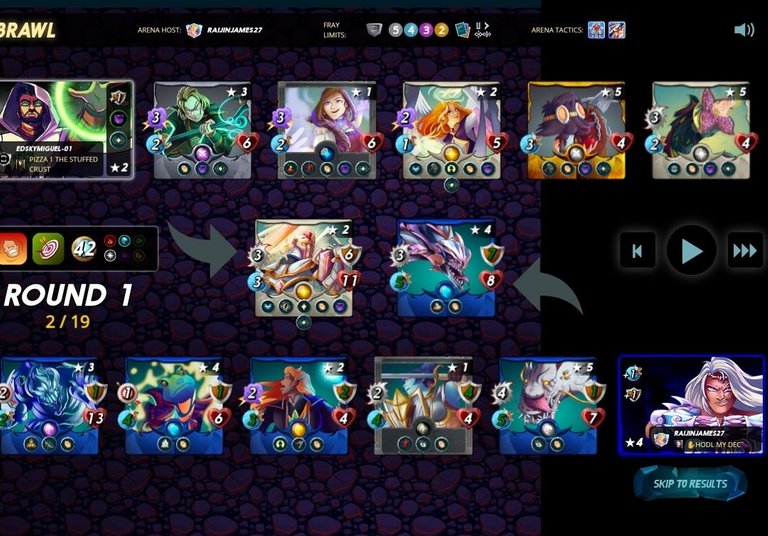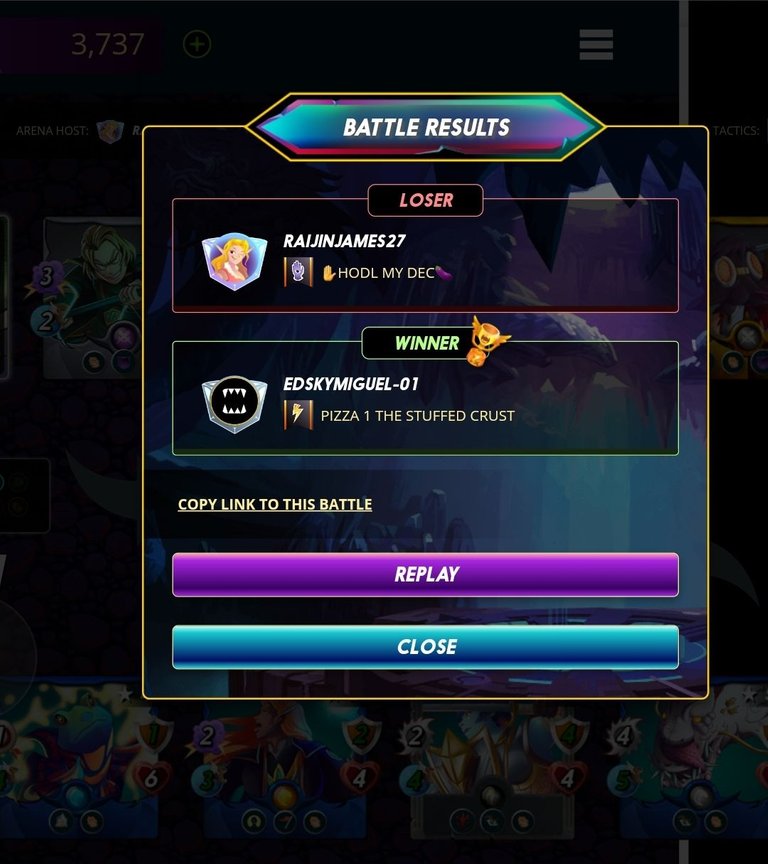 battle 7 - win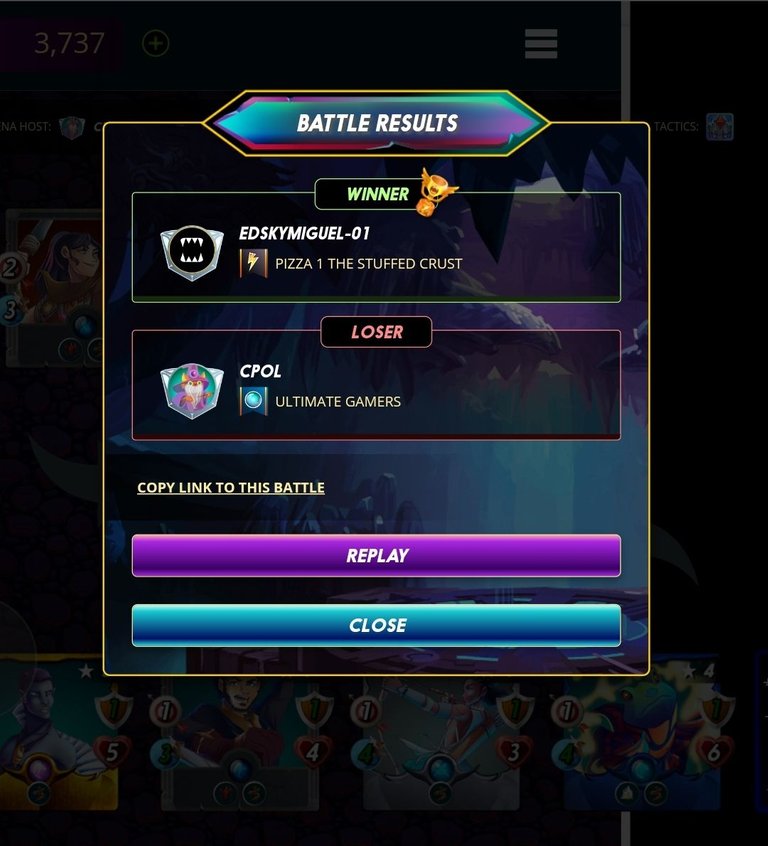 battle 8 - win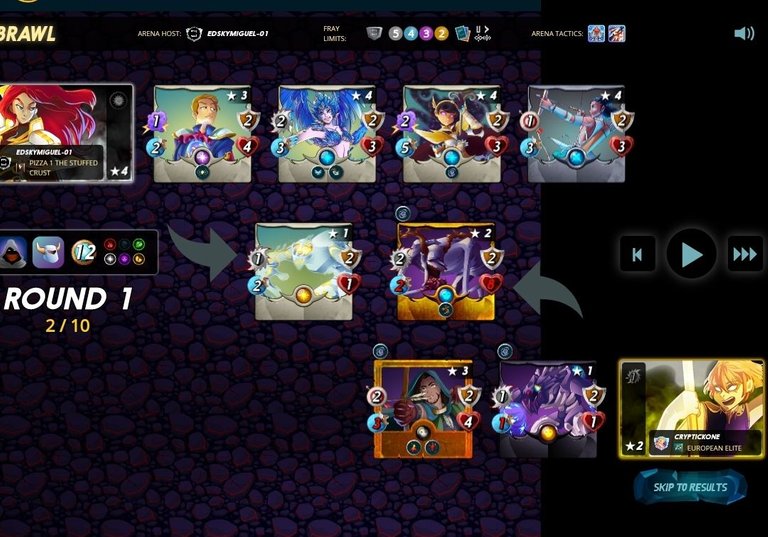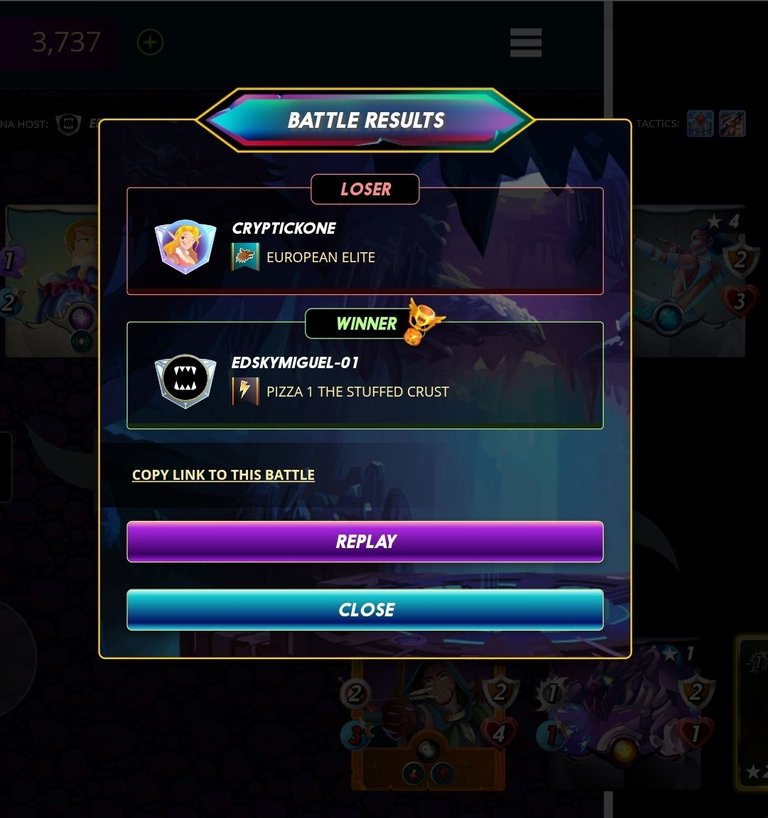 Again congratulations to PIZZA 1 keep on rockin till the next brawl. see you again guys... 
---
---