WATER BRONZE DECK FOR MODERN FORMAT
Hey guy …
In this post I will try to build a bronze water deck in modern format with a budget friendly price.
For the summoner we will have the kelya from the chaos legion, with +1 armor and +1 speed and aquatus with the backfire from the riftwatcher. I suggest to rent first for the summoner and slowly buy and to include it on your deck. We will focus on monsters first. We will not include the summoners in the list. For the simple reason of being budget friendly for our deck. LET'S GO . ....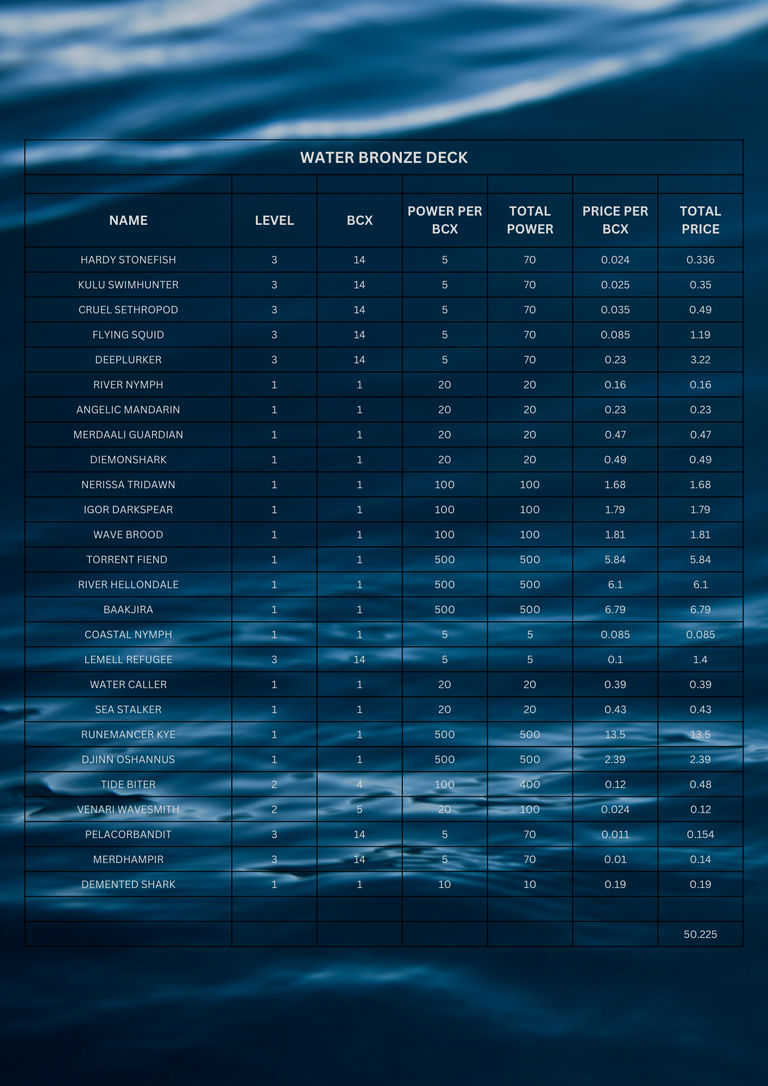 Price posted is the price when I made the list. Price may have a plus and minus. Depend on the time you will buy.
Hope this list can help you build your own deck...
Just keep on grinding and may the GODS of splinterlands give you more loot..
---
---