SplinterTalk Curation Report for 2022-06-13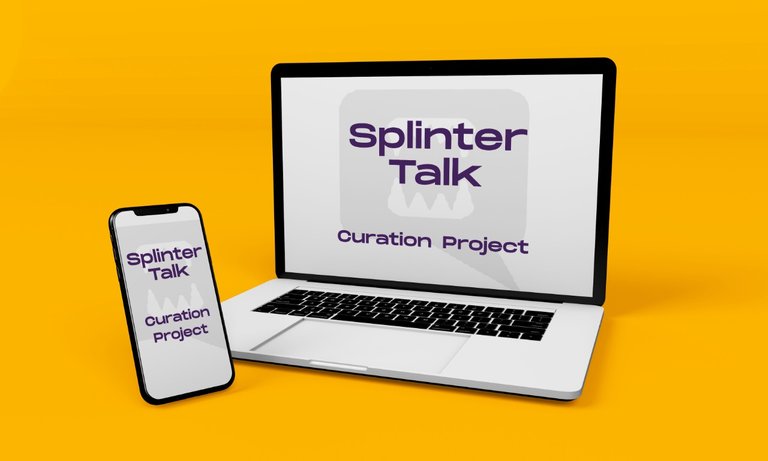 Hello and welcome to this edition of SplinterTalk curation report. This is a small effort to bring to you the best posts from the splinterlands gaming community and also simultaneously awarding the content creator with a 100% upvote. This project is run by @eforucom and @somu04
Here is a list of all the posts which I have curated. I hope you will also find them helpful.
Author: @mango-juice
Title: The unmatchable combo of Llama + Venari Knifer ! What's up my fellow splinterlands folks!I hope you all are having a splendid day in this weekend. My weekend is also going good and the splinterlands season on the other hand has also come near the en...
Author: @bulldog1205
Title: Renting Through Diamond - $10 Expected Profit In 1 Day! ▶️ Watch on 3SpeakI continue renting through the leagues! This will be my 3rd day playing this alt account this season. Day 1 was spent in silver, day 2 in gold, and now Day 3 is shown here playing th...
Author: @ramadhanight
Title: Gargoya Scrapper, mini tank for your life ! | Splinterlands Weekly Battle Challenge ~Lore of Gargoya Scrapper ~ When the Chaos Legion entered the Splinterlands through the rift in Mount Praetorius and laid to ruin the great castle of the Gargoya, many of the stone gargoyles fled acr...
Author: @vasupi
Title: #8 Guess the Ruleset - Win a Card! [DE-EN] ## Die IdeeIch liebe Gewinnspiele und hatte schon längere Zeit überlegt selbst eins für [Splinterlands]( zu starten. Allerdings gibt es solche Verlosungen gefühlt schon wie Sand am Meer, also möchte i...
Author: @jerson1231
Title: The best strategy for using GARGOYA SCRAPPER [ESP/ENG] Hola amigos el día de hoy vamos a empezar rápidamente con nuestra batalla de la semana siendo nuestra carta temática el día de hoy GARGOYA SCRAPPER una carta de la familia GARGOYA digo esto..
Author: @relf87
Title: Guild Brawls With Pizza 2 - Best Brawl Performance Featuring Trapp Falloway! Time flies! Just completed the 10th brawl with my awesome guild, which is none other than Pizza 2 The Deep Dish!Fun In The Discord ChatsReally appreciated the interaction in the Discord chats within t...
Author: @dbofficial125
Title: NEW FOCUSES! Validator Nodes, Plushies and more! Town Hall Thoughts & Live Reaction Recapping the latest Town Hall and giving my live reaction and thoughts on everything that was discussed. I'm super excited for the new focuses that we badly need to add some more variety and strategy...
Author: @felipejoys
Title: Bronze TOP BATTLES studies #12 + Delegation + Giveaway Watching great playersIf you want to make the most out of your Splinterlands collection, you have to play it yourself and win! That's what's going to make the most bang for your buck. But if you want ...
Author: @javivisan
Title: My report "Fallen Angels" Guild Brawls - Cycle 88 (ENG-ESP) Hello Splinterlands friends, one more week I'm with you all to show how the clan Fallen Angels did in the Brawl number 88 that ended yesterday. A Brawl in whic...
Author: @carlinhusss
Title: Dicas: #19 O Super Glass Cannon de Luz | Analisando a carta : Pelacor Arbalest (PT-BR) Não sou muito experiente no jogo até porque estou jogando há pouco tempo, mas tentarei dar algumas dicas extremamente simples aos olhos de jogadores mais experientes, porém podem ser úteis para aquele...
 
 
---
---