Stuck At Novice || Need Advice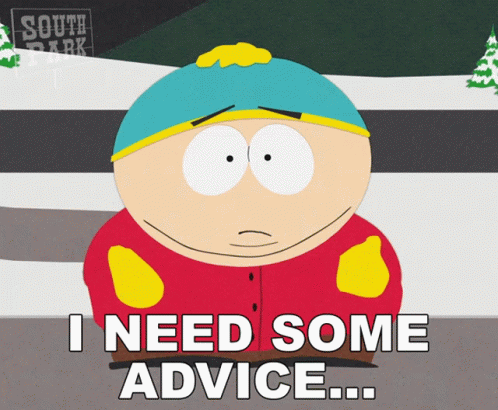 I need some advice...
I am a newbie to Splinterlands and a newcomer to HIVE. I am interested in developing myself within this space through building a strong Splinterlands account where I can enjoy playing the game while building decent rewards. There is just one catch...
I Have No Idea Where To Start
I have scoured the HIVE world and internet for answers in helping rise out of novice and go up towards higher leagues to begin cashing in some new rewards. The problem is that while there exists many advice out there, most of it is old and does not give any advice into how a player should think and play to win the match.
Take HIVE for example. Searching up "splinterlands beginner guide" gives the following results.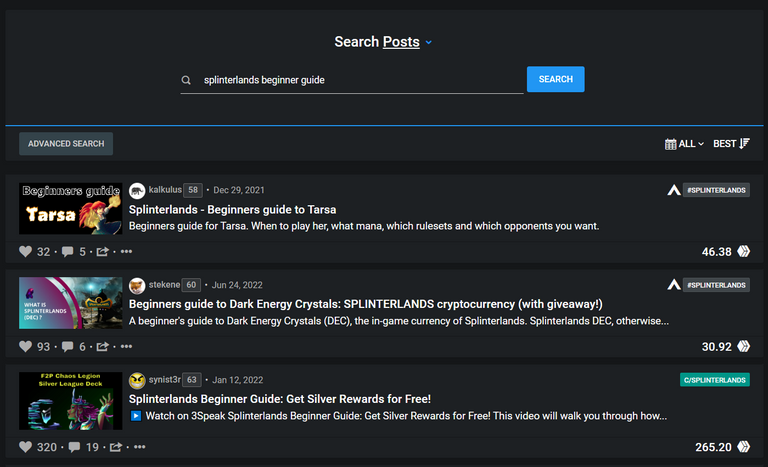 All these posts are amazing. I am not dissing them. However, there is one problem.
They are old
The "newest" post is January 12 2022, which is around 8 months old. A lot must have changed since then, Splinterlands actively adding new cards/strategies as the cards market fluctuates. This is particularly with the dump of the Splinterlands market that has made many strong cards available for the average Joe Splinterlands player. As a result, although these guides are useful, they fail to give advice on how to deal with other players during a match for maximising success rate, especially when most other players will be following these guides in also wanting to succeed within Splinterlands.
I am open for discussion in this post as well as advocating for new posts by any experienced Splinterlands players on how to get out of Novice league and beyond. An even better post I would like is:
How to get a Splinterlands spellbook for free
How to progress through the Splinterlands leagues WITHOUT buying/renting any cards
I have thought of writing some content like this. However, when you have the Splinterlands performance below, it would be useless to give any advice when you fail to succeed in that advice.

---
---