Splinterlands - Miraculous Wins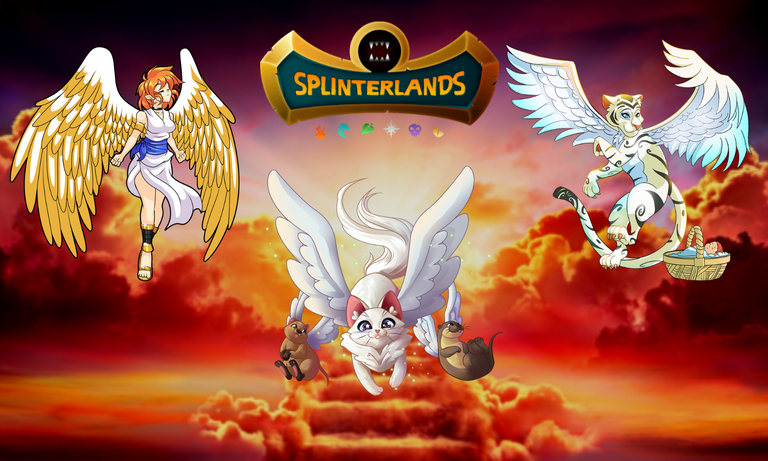 [🇺🇸 - EN - 🇧🇷 - PT/BR]
Hello, everyone! 😄
Today I'm going to show you some battles that I was looking helpless and I skipped to the results to find out a big surprise, try to predict what happened in each of them. After that, let's analyse on splintertools if I was extremely lucky or that was supposed to happen most of the time.
---
Olá pessoal! 😄

Hoje vou mostrar algumas batalhas que eu estava procurando desamparado e pulei para os resultados para descobrir uma grande surpresa, tente prever o que aconteceu em cada uma delas. Depois disso, vamos analisar no splintertools se eu tive muita sorte ou se isso deveria acontecer na maioria das vezes.
---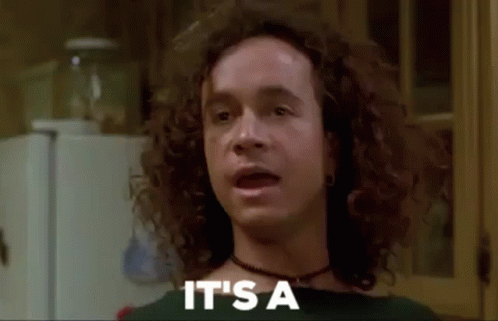 BATTLE 1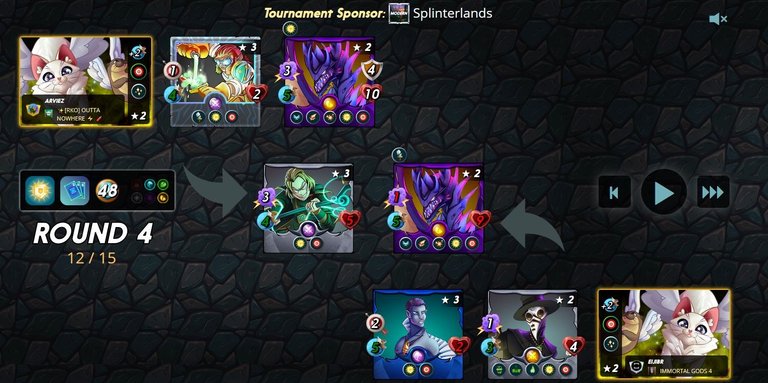 Important details to mention about this battle
In this first battle my opponent and I had a similar strategy and we even picked the same summoner (Byzantine Kitty). Monsters that rely on miss such as Oshannus, Coeurl Lurker, Phantom of the Abyss etc lose a lot of their power against True Strike (My opponent got the edge against my tank)
Halfling Alchemist messed up a lot with my attack power, however, in the same time he also helped me to achieve victory!
Dr. Blight (or any monster with Camouflage) position must be well thought since I was expecting to face a Chaos Dragon. As you know Scattershot can't target camouflage monsters (unless it is in the 1st position), for this reason I placed him in the 4th position, this way, the chances of receiving less damage from blast are better. Besides that, in the 5th position, Supply Runner wouldn't be able to hit and I don't want him to reach 1st position so quickly as well.
As you can see, I was the underdog in this one and should lose more often
---

---
Detalhes importantes a serem mencionados sobre esta batalha

Nessa primeira batalha eu e meu oponente pensamos numa estratégia similar e até escolhemos o mesmo invocador (Byzantine Kitty). Monstros que dependem de erros/esquivas, como Oshannus, Coeurl Lurker, Phantom of the Abyss, etc, perdem muito de seu poder contra True Strike (meu oponente levou vantagem contra meu tanque)
Halfling Alquimista bagunçou muito meu poder de ataque, porém, ao tempo ele também me ajudou a alcançar a vitória!
A posição do Dr. Blight (ou qualquer monstro com Camuflagem) deve ser bem pensada já que eu também esperava enfrentar um Dragão do Caos. Como você sabe, o Scattershot não pode mirar em monstros de camuflagem (a não ser que esteja na 1ª posição), por isso coloquei ele na 4ª posição, assim, as chances de receber menos dano da explosão são maiores. Além disso, na 5ª posição, o Supply Runner não conseguiria acertar e não quero que ele chegue à 1ª posição tão rápido também.
Como podem ver, fui o azarão nessa e deveria perder com mais frequência
---


BATTLE 2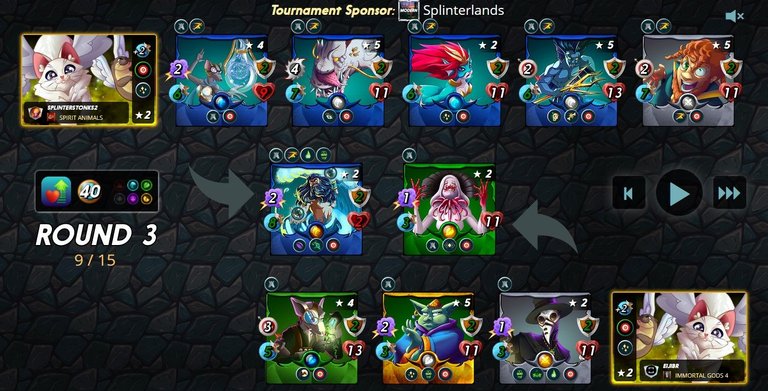 The second battle is also Kitty x Kitty, I guess the Kitty's tank heal misleads us about the probable outcome. Thre was only one rule: Equalizer, in this rule set I really like to combine Heal/Triage with monsters that can increase their health such as Scavenger and Life Leech.
Therefore I picked Venari Seedsmith, Goblin Psychic (although he doesn't have Scavenger or Life leech, it was very likely that he would have more HP to heal for more) and a lot of low HP monsters to receive the benefit of the Equalizer. In round 3 I was already sure that I had lost this battle.
For this reason I also made sure to pick some monsters with Affliction such as Dr. Blight and Goblin Psychic, which I think it was a mistake of my opponent not picking any of them!
Lastly, I don't think my opponent should have picked a monster with 11 HP! (Oshannus)
In this one I was the favorite to win, but as you can see below, it doesn't looks like that!
---
A segunda batalha também é Kitty x Kitty, acho que a cura do tanque de Kitty nos engana sobre o provável resultado. Havia apenas uma regra: Equalizer, neste conjunto de regras eu realmente gosto de combinar Cura/Triagem com monstros que podem aumentar sua saúde, como Carniceiro e Sugar Vida

Portanto, escolhi Venari Seedsmith, Goblin Psychic (embora eles não tenham as habilidades Scavenger ou Life leech, era muito provável que ele ficasse com mais HP para curar por mais) e muitos monstros com baixo HP para receber o benefício do Equalizer. No round 3 eu já tinha certeza que havia perdido essa batalha.
Por esse motivo também fiz questão de escolher alguns monstros com Affliction como Dr. Blight e Goblin Psychic, o que acho que foi um erro do meu oponente não ter escolhido nenhum deles!
Por último: não acho que meu oponente deveria ter escolhido um monstro com 11 HP! (Oshannus)
Nessa eu era o favorito a vencer, mas como vocês podem ver abaixo, não parece!
---

---

BATTLE 3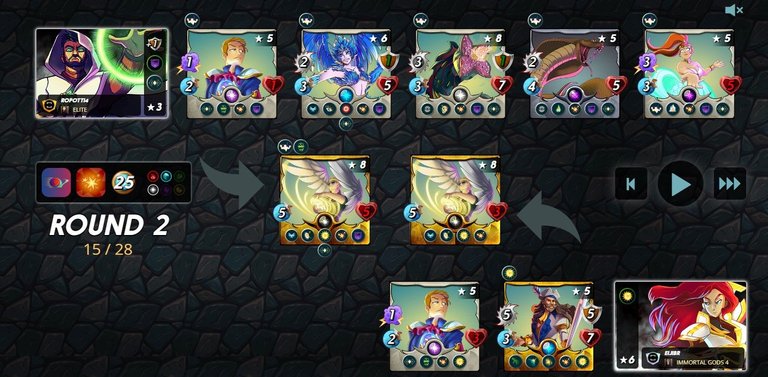 Last battle is a ranked one in Gold league + Modern Format. The rules were: Reverse Speed + Explosive Weaponry.
I built a very simple strategy: Pelacor Conjurer (although he has high speed, his magic reflect and high HP it will be relevant) + Corsair Bosun due to his Reflection Shield. And I made sure to not put Blight in the last position expecting some Sneak attacks. In Explosive Weaponry rule set it is also very effective to choose monsters with Life Leech, because they will also leech the life of the monsters that received blast!
In the middle of the second round when Dr. Blight was killed I skipped the battle, because it was over, my opponent picked too many Sneak/Opportunity monsters destroying my backline and also countering my mages with Magic Reflect + Amplify. But, oh wait, Corsair Bosun didn't give up from this battle and he strikes hard with 8 damage (5 + 3 of blast).
---
A última batalha que escolhi era ranqueada na Liga Ouro + Formato Moderno. As regras eram: Velocidade Reversa + Armamento Explosivo.

Construí uma estratégia bem simples: Pelacor Conjurer (apesar de ele ter alta velocidade, seu reflexo mágico e alto HP será relevante) + Corsair Bosun devido ao seu Reflection Shield. E tomei cuidado para não colocar Blight na última posição esperando alguns ataques furtivos. No conjunto de regras de Armamento Explosivo também é muito eficaz escolher monstros com Life Leech, porque eles também sugarão a vida dos monstros que receberam a explosão!

No meio do segundo turno, quando o Dr. Blight foi morto, pulei a batalha, porque havia acabado, meu oponente pegou muitos monstros Sneak / Opportunity destruindo minha linha de trás e também contra-atacando meus magos com Refletir Magia + Amplificar. Mas, oh espere, Corsair Bosun não desistiu desta batalha e ele ataca forte com 8 de dano (5 + 3 de explosão).
---

---

I hope you enjoyed these battles and analysis of my decisions! I'm sure you all have these kind of miraculous wins, I'd be happy to check them out. Share in the comments below, please!
If you want to start playing Splinterlands, please use my referral link by clicking here!
Thanks for reading!
---
Espero que tenham gostado dessas batalhas e análise das minhas decisões! Tenho certeza que todos vocês tem vitórias milagrosas desse tipo, eu ficaria feliz de assisti-las. Compartilhe nos comentários abaixo, por favor!

Se quiser começar a jogar Splinterlands, por favor use meu link de referência clicando aqui!!

Obrigado por ler!

---
---