🐮Bullish and Bearshit🐻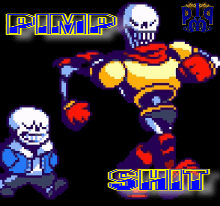 Howdy peoples! My internet is back on and I can actually write a post now instead of a quick picture and a paragraph - which is fine, they strike up conversations, but on my country mobile network - take an hour just to post! 😝 So today, I am catching up on a few things and going to go over the #hiveshit that I am both #bullish and #bearish on. Bullshit and bearshit? Bwahahahhaaaaa! Should be some good shit either way.
First, I am going to drop some communities/tokens/initiatives that I am real keen on and the why behind it. Second, I will drop what I think snorts the white powder off that nasty three year old cow shit in the pasture. Keep in mind, this is all my opinion and not financial advice. If you want that, you'll have to pay me $20,000 USD a month to arrange your portfolio. HA!
My Bulls
These guys are just the tits right now. They're giving away chunks of tokens like there is no tomorrow. They have revealed woopass game footage I just can't get enough of. Oh, did I mention their token (LVL) has been performing phenomenally and they are going to dominate the NFT market soon with crate drops carrying killer in-game shit I can't wait to get my hands on?
Though they do not have a game themselves (yet?), they know how to play. They recently issued their own token - THGaming - which will be used to curate their content as well as other gaming ventures across the board and chain to chain. They just gave the token staking capabilities and are about to break into DeFi with several lucrative reward tokens attached. I said yeeuh!
With a few new curators added to the board like the returning @papacrusher, these guys have been making some aggressive and impressive moves like bringing back their contest. I expect to see a #cine badge soon on top of some more activity in the markets. I mean, who doesn't love a good movie or some #netflixandchill? They are also open to collaborating with any other communities in an effort to hone Hive's unity.
This highly undervalued and underrated bilingual (ENG/ESP) curation of the arts should be on everyone's follow list. They are pressing into 3 years of daily issues featuring artists of all genres across the entire Hive planet. From the written word to digital and physical art on to even music and singing. Stop in and enjoy some of the finer things when you have a chance.
If you are still in the dark about what this is all about, please educate yourself or even go by their website and learn a little bit more. @starkerz and @theycallmedan have just about nailed down what we all have been waiting for - storage for our shit! Pictures, NFTs, videos and I'm sure the list can go on, will be housed on the #spk network. Hell, they've even made it crazy easy for you to participate in the whole thing! Amazing what Hive has given birth to.
BONUS Bullshit - @oneup-cartel
These guys are just blowing up all over the gaming side of Hive. Being a gamer, I have to respect their momentum and initiative to keep moving forward. They have recently gotten wise on supporting various types of content too here on chain and I love that! Good on ya guys, keep on keeping on!
My Bears
Over half the crap I see in this tag is #actifit. I mean, surely, you can find a better place to put a post about your steps for the day. What even is #lassecash? I think it's a relic from the past that isn't even trying to struggle their struggle to remain relevant for Hive users. You go to @lasseehlers's blog and like all the content is taken down or the videos are private but yet he claims to be about the community? Community is about communication - my dude.
I can forgive people that have been here for less than three months or so. But they don't fall into the class I'm talking about. I mean, you are still voting for @netuoso? @riverhead? @clayop? @utopian-io? Surely, there are others that fall in that list too, and some of those people are still even active in some things Hive, but to squander a witness vote? I learned not to waste mine recently. Back scratching feels pretty good, and my back is crazy itchy.
I thought this was seriously a thing of the past and died when the Black Hole Sun rose on Steem. It sucks donkey balls as it is, I can't even play any of the videos in the community thread. It might work for some, but it never has for me and only 27 accounts voted on in the last week? Their MANA is sitting at 100% at the time of writing this. Ok @misterdelegation and @heimindanger - surely you could put your curation efforts into something better like @enginewitty (nudge nudge) that is actively supporting the community and its members.
This is NOT, I repeat, NOT a crack at the good guys doing their thing over there @leofinance. This is specific to the tag itself and all the suck out rectum rimjobbers posting stupid ass oooh, look what my rewards are for #Splinterlands today and the even more shameless Bitcoin's price is now eatadick bullshit. I can't even open those posts anymore. Ever heard of clickbait? You wonder why your posts only get five cents.
I fucking love you guys and this game, I really do. But, has anyone noticed the massive downturn on packs being sold? Do you know why that is? I'll tell you @aggroed, you reduced the drop rate far too much for the airdropped cards. Nobody wants to buy X,000 more packs just to get 1 card in an airdrop when they can buy up the saturated market listings for cheap (right now). We're also waiting to hear about the land. When land.
Total Bearshit - Anyone that tells you, you can't do something.
I'll touch on this lightly, but there are bullies here. It's been awhile (thankfully) since I've had any run ins with any of them, but I know you're watching out there. Just the same as we have people watching you. The surveillance surveilled? Or, we can drop the veils altogether and let everyone relinquish their fears to be themselves. I just don't give a fuck, I'm too old for any of that shit. So dare I remind you - REMEMBER TO BE YOU! I always am, even when the internet is more addictive than crystal meth-laced crack rocks.
In Cooperation With:

Killer Posts I'm PIMPin':


Is Voting #WITNESSES difficult?
Let me do it for you!
Set Witty as your --->PROXY VOTER!<---


---
---