Cheap Gems to Play in Silver League with the LIFE Splinter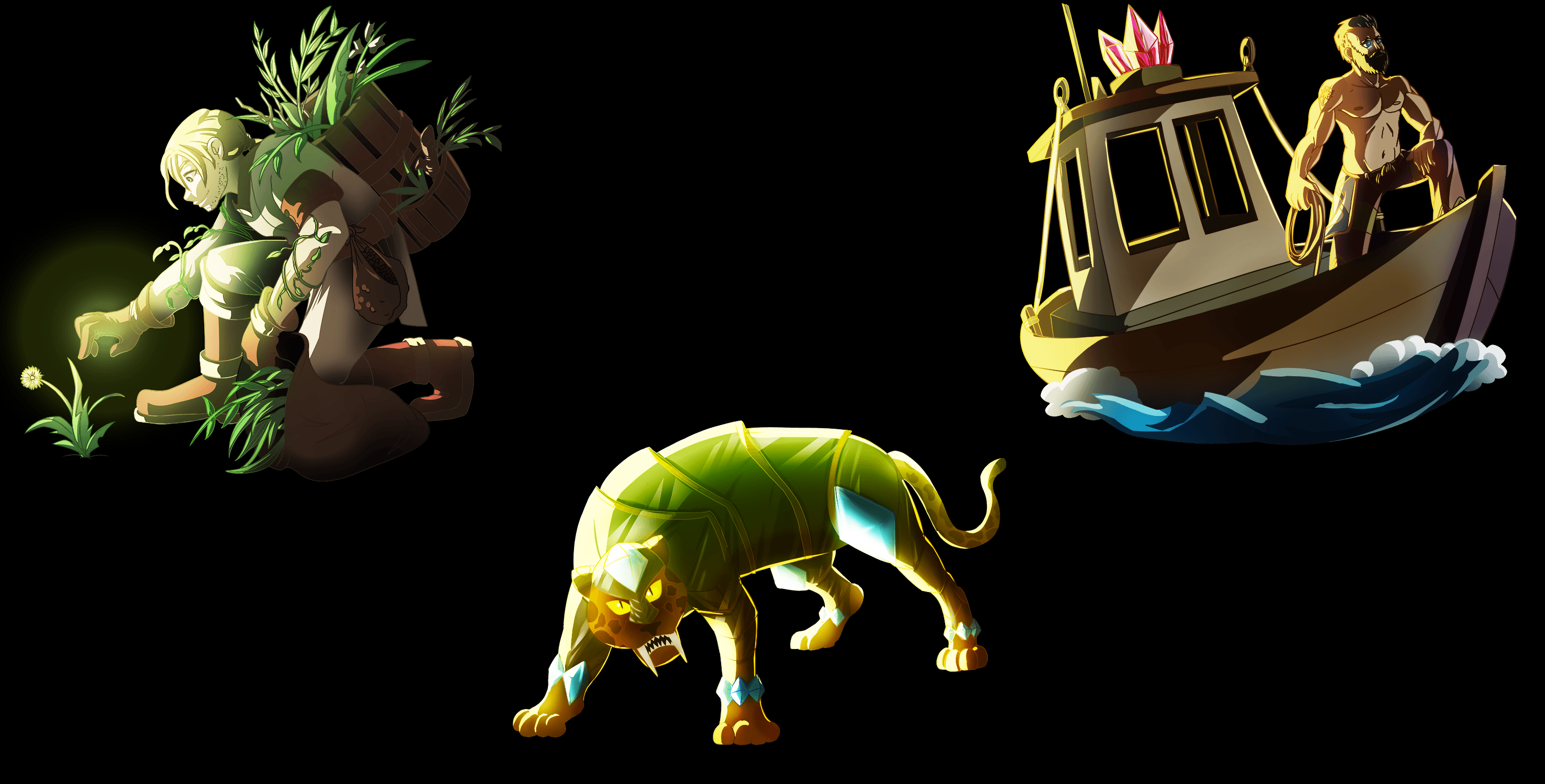 In silver league, provided you have a maxed out summoner (Common 5, Rare 4, Epic 3 and Legendary 2), you can summon COMMON monsters up to LEVEL 5. Some common cards acquire a second ability before and/or at level 5. Despite the fact that those cards can be quite powerfull, they are both under-played in silver league and cheapers in dollar average. Of course, they are some exceptions to this rule, such as the FLESH GOLEM which is one of the most expensive common monster. Exceptions aside, this serie of posts will focus on cheap common cards that acquire a second ability before level 5.
I will focus only on cards that cost less than 1$ / BTX based on peakmonsters stats at the time of writing.
This is the second post of this serie focusing on 3 cards of the LIFE splinter (links to the other posts at the end of this post).

HERBALIST
Let's start with Herbalist. This monster is not really powerfull, but CLEANSE can come in handy, especially it you play it with a TAUNT monster, such as SHIELDBEARER.
$0.38 Low Buy / per BCX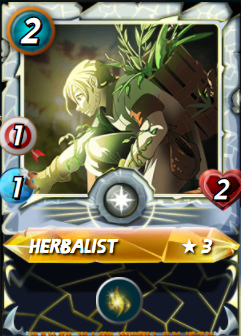 )

CRYSTAL JAGUAR
6 LIFE, 1 ARMOR, 1 MELEE ATTACK and... THORNS ! All of that for a cost of only 4 MANA. Crystal Jaguar is definitly a powerfull and underrated monster, that can be played as a tank in low to mid-mana games.
$0.58 Low Buy / per BCX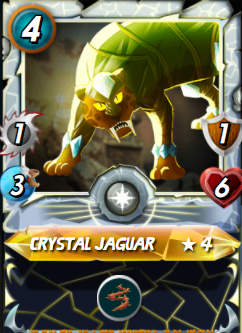 LONE BOATMAN
The Lone Boatman is quite powerfull. 2 damages and REPAIR for only 5 MANA. It's like playing the summoner CHANSEUS THE GREAT for less MANA and way less $ (yeah let's be honest, REPAIR is the only usefull hability of CHANSEUS). Also, this monster goes well with SHIELDBEARER.
$0.73 Low Buy / per BCX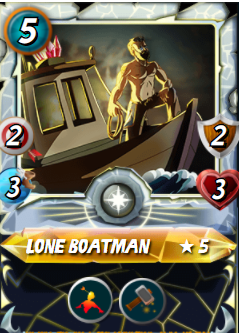 Check out the other posts of this serie :
Cheap Gems to Play in Silver League (1/5 - DEATH)
---
---