Daily rewards: 11-05-2022
The daily quest had to be battled out with Fire. Luckily I did invest some money into upgrading my Tarsa to level 6, the same level as my other Fire summoner Malric Inferno is. This was more or less a no brainer. Tarsa does cost 1 point extra to be used, but in return every one in the line-up does get one extra help. Slowly I will try to get all the Chaos Summoners to level 6, but with crypto winter around the corner, that could take some time.
The rewards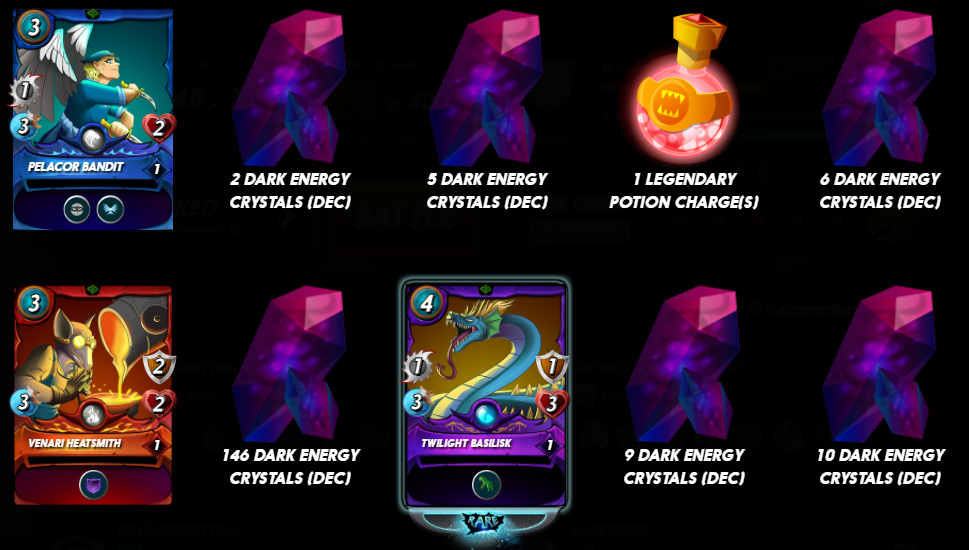 Lots of Dec and 3 cards, but I do take what I do get.
Both the Bandit and Heatsmith are well on their way to lvl 8, which I do consider maxed out. My summoners can support a normal card higher than lvl 8, so there is for the moment no use, to upgrade them above lvl 8.
Cheers,
Peter
---
---