5 Ways To Earn Passive Income In SPS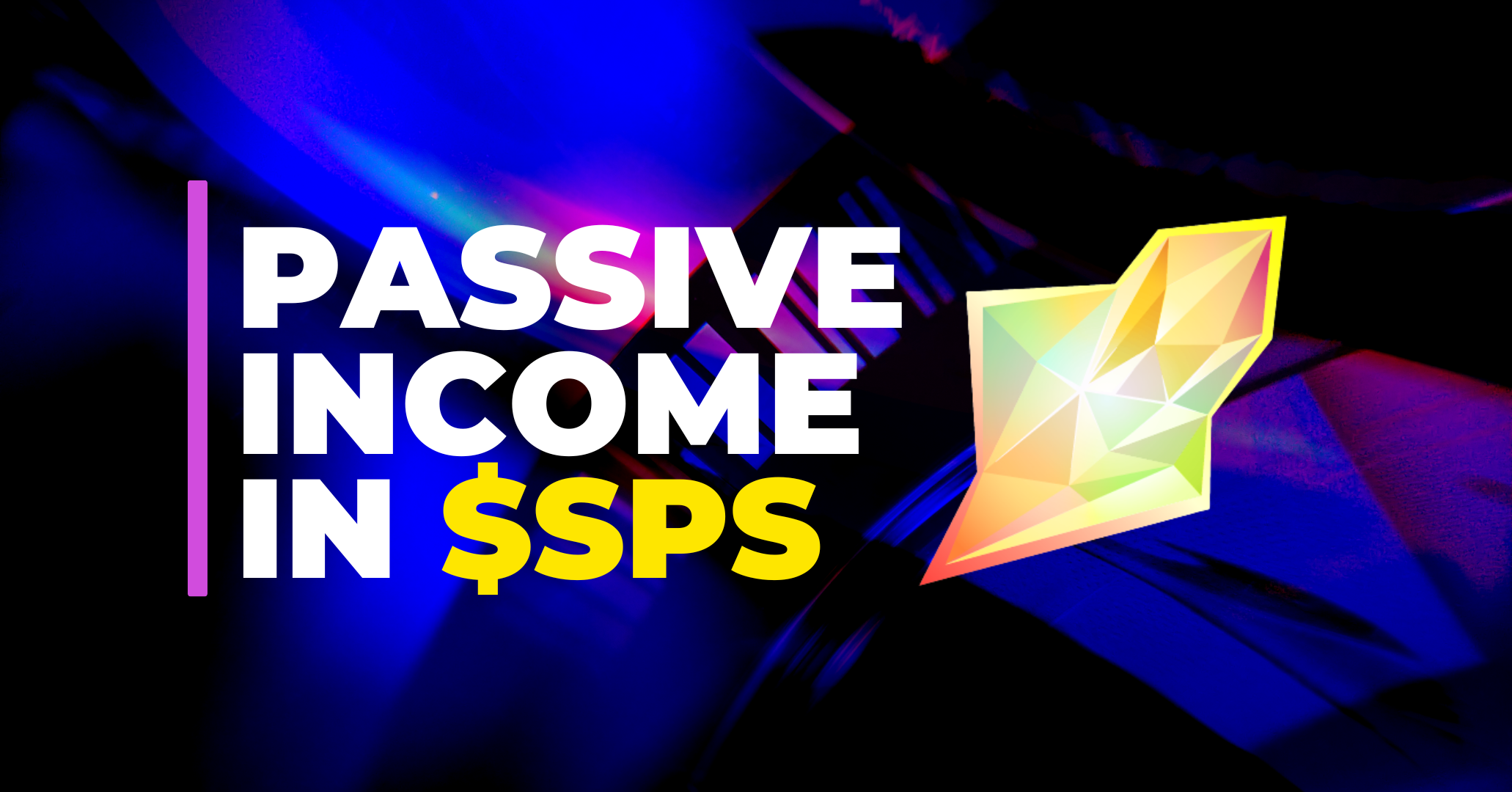 ---
$SPS (Splinterlands Shards), the governance token of Splinterlands is my favorite P2E token in all of crypto. I have been invested in stacking it for the past 1 year or so which gave me enough freedom to buy more assets within the game. I just bought the PLOT I sold back to fund my SPS validator license node purchase all thanks to the SPS I stacked during the 365 days of the airdrop. :) And I will continue to hoard more of it until the next bull run when I take my profits. 🤑🤑
In this blog, I will list down 6 different ways to earn passive income in $SPS by owning assets that could give you crazy returns in 5 years or earlier. And every time there is a bull run, you can book your profits and compound them later when markets flip again.
Staking
The easiest way to earn a decent 27.84% APR on your SPS tokens is via Staking. You can stake your tokens within the game. Just buy SPS from Hive-Engine or Pancakeswap, and transfer it to your Splinterlands account. Go to your SPS wallet aka SPS management Tab and hit "stake".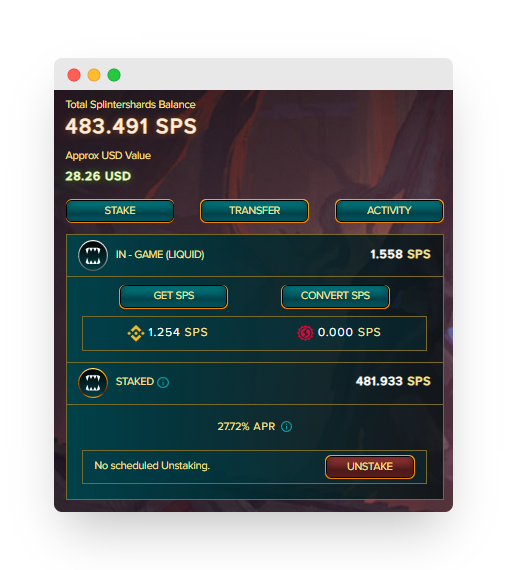 Unstaking will take 28 days. Every week you will get 25% of the amount you unstake. As staking rewards, you get SPS & Voucher tokens daily which I compound mostly to get more SPS & Vouchers.
Liquidity Pools
This is by far the most lucrative option to make SPS. SPS - SWAP.HIVE pool is giving out 68% APR right and that is crazy af. Moreover, you get to earn on the little fees from TribalDex & Beeswap for holding a position in this pool. SPS-BNB, SPS-WETH, and VOUCHER-Swap.Hive are also great pools to be in for even higher APRs.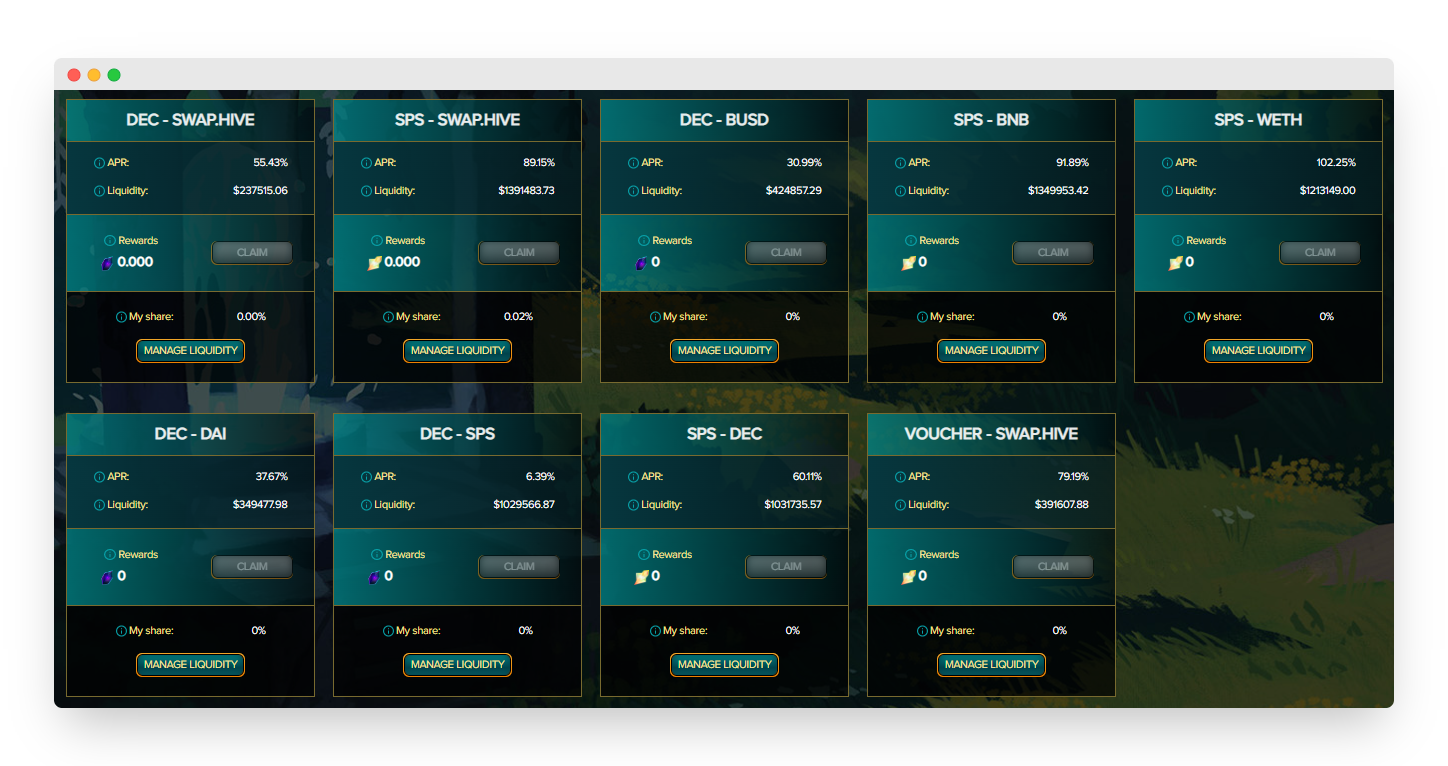 SPS Validator Node License
You can earn daily SPS and VOUCHER rewards indefinitely if you own a node license. I think it's a great asset to hold because in higher Tranches, their prices might go high. Also, you are getting passive income every day. Don't forget that the vouchers you earn can pump anytime whenever a new asset range is launched by Splinterlands. You can use it to buy more SPS or simply take profits when the pump happens.
Tower Defense Nightmare
If you are someone like me who is a mega fan of the Tower Defense games then you might want to try this one. Splinterlands will soon launch a new game based on the same theme and they are currently selling the nightmare packs for the assets to be used within the game to save your tower from attacks by the enemy waves one by one. You get SPS for simply holding the packs! To buy, you need to have DEC or CREDITS and for discounts, you can use Vouchers. I bought 20 packs and I get about 4 SPS everyday. You can see all these rewards in this part of your SPS Wallet within the game.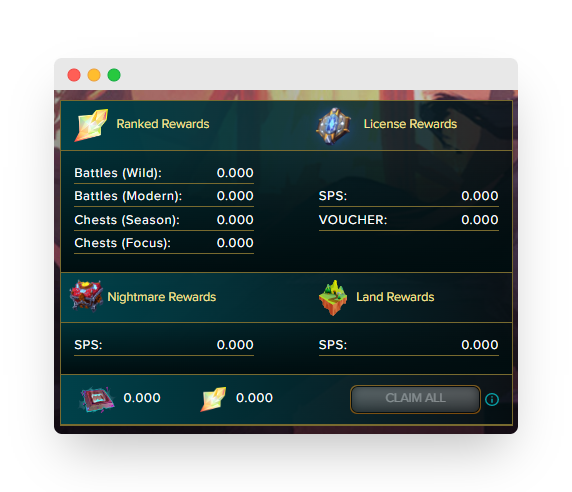 Land
Remember LAND? I also had one PLOT until I sold it off to fund my licensee purchase a few weeks ago. Since then, I have been saving to buy more of it. And this time I will purchase at least 5 because if this year was dedicated to SPS, next year might be for LAND owners and we might get to see some cool developments happening in that regard. Until then, you can earn daily SPS for holding PLOT, TRACTS, or REGIONS. I thought I would get a handsome rental income for renting out the lands I own but SPS rewards work too.
Which one of these is your favorite? Do you know other ways to earn more SPS passively? Comment below!
---
Follow: https://leofinance.io/@finguru
Twitter: https://twitter.com/finguru6
Discord: finguru#4062
---
Posted Using LeoFinance Beta
---
---