Never Selling My SPS Validator Node License 💎🐾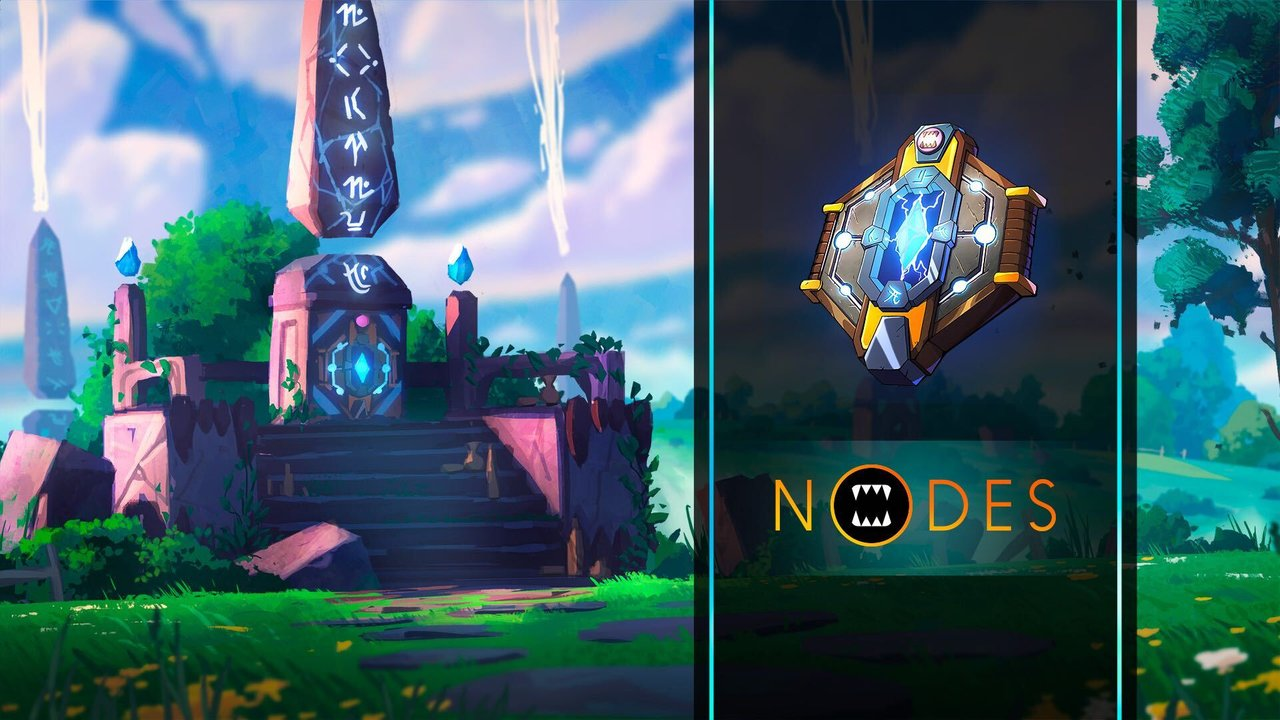 Finally, I took the plunge and got myself the biggest asset of Splinterlands.
Back then I didn't care much when @olebulls tried to persuade me into buying at least one just after the presale. It was sold out in no time!
When Splinterlands made announcements about Riftwatchers, Tower Defense, Splinterfest, Runi etc., I knew I had to get one (Thanks Ole 💎) even though I missed the Voucher Pump just before the Riftwatches. It's better to be late than sorry though!
I could have done it sooner but the bear market did some epic shit on my plans earlier this year. 😂 Nevertheless, I took it as an opportunity to hoard more Hive & SPS. That worked well for me because I got a node for only $1900 from Hive-Engine. On Splinterlands' shop, it is around $2500 so obviously, I did not get it from there.
The recent Hive pump was a blessing since it saved me a week's worth of Powerdown. xD I liquidated all of my SPS-SWAP.HIVE position worth $1400. The rest of the balance was covered with Hive I gained from publishing content. Also sold some of my LVL tokens. xD Sorry @psyberx. I will come to you a bit later!
Why SPS Validator Node License A Good Investment Now?
Validator node licenses are tokens created on Hive blockchain and the max. supply will only be 60k. This fact makes it one of the most scarce assets in the game.
Presale and Tranche 1 are over. Anyone who bought it for $500-$1000 USD during presale is already in Profit. Just imagine the price we will get on secondary exchanges when we reach Tranche 5 or 6.
| Phase | Quantity | Price | VOUCHER Discount Rate |
| --- | --- | --- | --- |
| Presale | 2,000 | $1,000 of SPS + 500 VOUCHERs | N/A |
| Tranche 1 | 3,000 | $3,000 of SPS | $3.00 |
| Tranche 2 | 5,000 | $5,000 of SPS | $5.00 |
| Tranche 3 | 10,000 | $7,500 of SPS | $7.50 |
| Tranche 4 | 10,000 | $10,000 of SPS | $10.00 |
| Tranche 5 | 10,000 | $15,000 of SPS | $15.00 |
| Tranche 6 | 10,000 | $20,000 of SPS | $20.00 |
| Tranche 7 | 10,000 | $40,000 of SPS | $40.00 |
By owning a license, you are also eligible to get SPS and Voucher tokens daily. Right now I am getting 22 SPS and 4 Vouchers each day. During the Voucher pump, 1 token was trading for a $1.
Every time Splinterlands announces something that involves vouchers, you can sell them for a handsome profit or simply use them to buy more assets. Voucher demand will exist until all validator node licenses are sold out and it will probably take years for that to happen.
Node License is an appreciating asset that gives out daily dividends indefinitely. You have to be with Splinterlands for a long time to understand the value it holds. It's like buying a real estate property and getting rent from it without worrying too much. Passive income baby!
If you buy 5 Licenses today for $2000 each. By spending a sum of $10k, you will get 220 SPS + 40 Vouchers Daily. You can stake them within the game and participate in Liquidity pools to earn more yield on top of it.
I would try to buy one more in the upcoming months if my budget allows it. Once the SPS Validator node software is launched next year, we might see a huge pump in prices if the bull returns. Until then I will keep hoarding more SPS and Vouchers.
---
Follow: https://leofinance.io/@finguru
Twitter: https://twitter.com/finguru6
Discord: finguru#4062
---
Img Src: 1
Posted Using LeoFinance Beta
---
---