Splinterlands - Don't underestimate silver league chests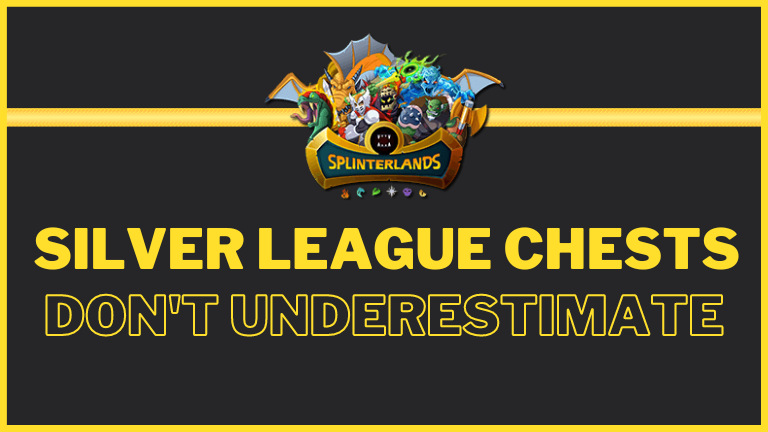 ---
Hello Splinterlandians!
In the last days I opened some daily reward chests. To say it beforehand, I only play in the silver league, so please don't expect too much.
But two days ago I got surprised a little bit. I won't talk too much about it, so I just show you the rewards.

The reward chests on this day were as always: some potions, low SPS and a common card. But then there was this one chest, which contains a GF Venari Crystalsmith, and it pushed up the value of my daily rewards chests, because this little card is worth it around 1.25$.
With that I want to say, that you shouldn't underestimate silver league reward chests and with bronze it is nearly the same. One day you'll receive a big reward along the countless standard rewards like low SPS, potions or common cards. And who knows, maybe some god of Praetoria means well with us and we reveice a GF epic or legendary.
Thanks for reading guys and I hope you have some great days!
PS: I am super hyped about the new reward cards and playing gladius cards in normal battles! What's your opinion on that?

Why I'm blogging about splinterlands?
I want to increase the growth of my splinterlands accounts with the rewards of blogging about my experiences, tactics and much more on splinterlands.
Not playing splinterlands yet?
You can use my link to sign in. Write me a message or a comment under this post and I will help you to start!
---
---