Introductory Post to ͓̽M͓͓̽̽y͓̽ ͓̽S͓͓̽̽p͓͓̽̽l͓͓̽̽i͓͓̽̽n͓͓̽̽t͓͓̽̽e͓͓̽̽r͓͓̽̽l͓̽a͓͓̽̽n͓͓̽̽d͓͓̽̽s͓̽ ͓̽J͓͓̽̽o͓͓̽̽u͓͓̽̽r͓͓̽̽n͓͓̽̽e͓͓̽̽y͓̽
Hello fellow Splinterlands players ladies and gents. It is I, Frandy, a Marine Engineer by profession. . I've had my apprenticeship done in June 2, 2006 until June 2, 2007. My ship's route then was around Black Sea and Meditterranean Sea carrying and transferring Crude Oil from and to Europe. After my apprenticeship, I went back to school once more to finish my schooling and then graduated in May 2008. I've been seafaring since December 2008...only several months after my graduation.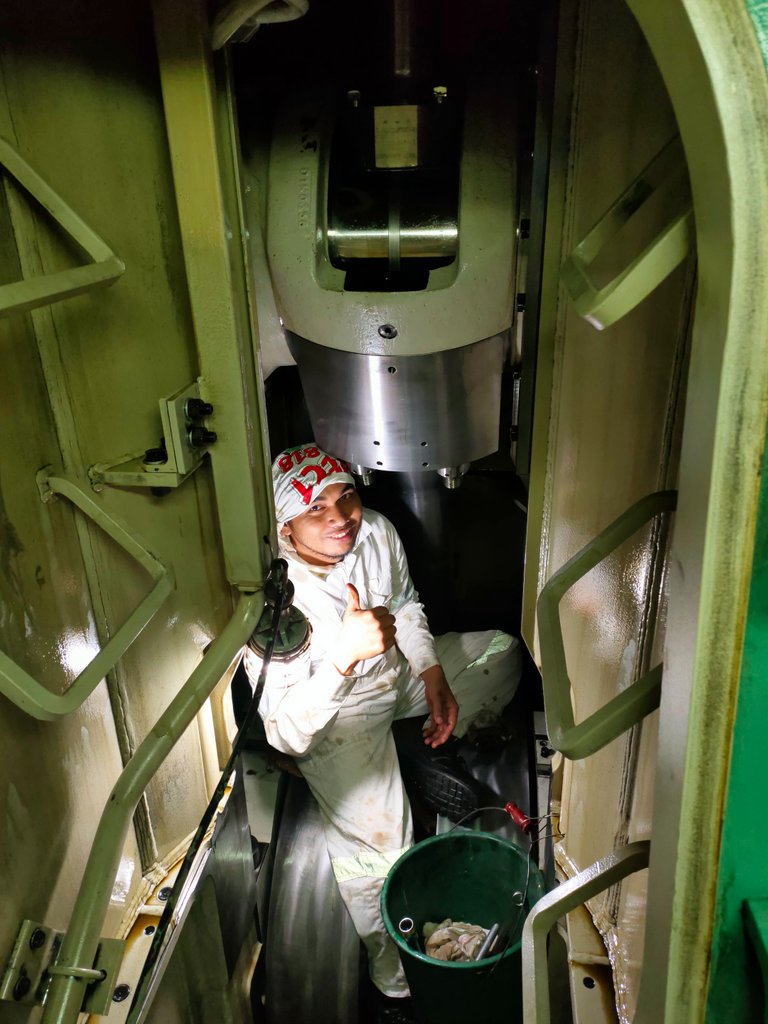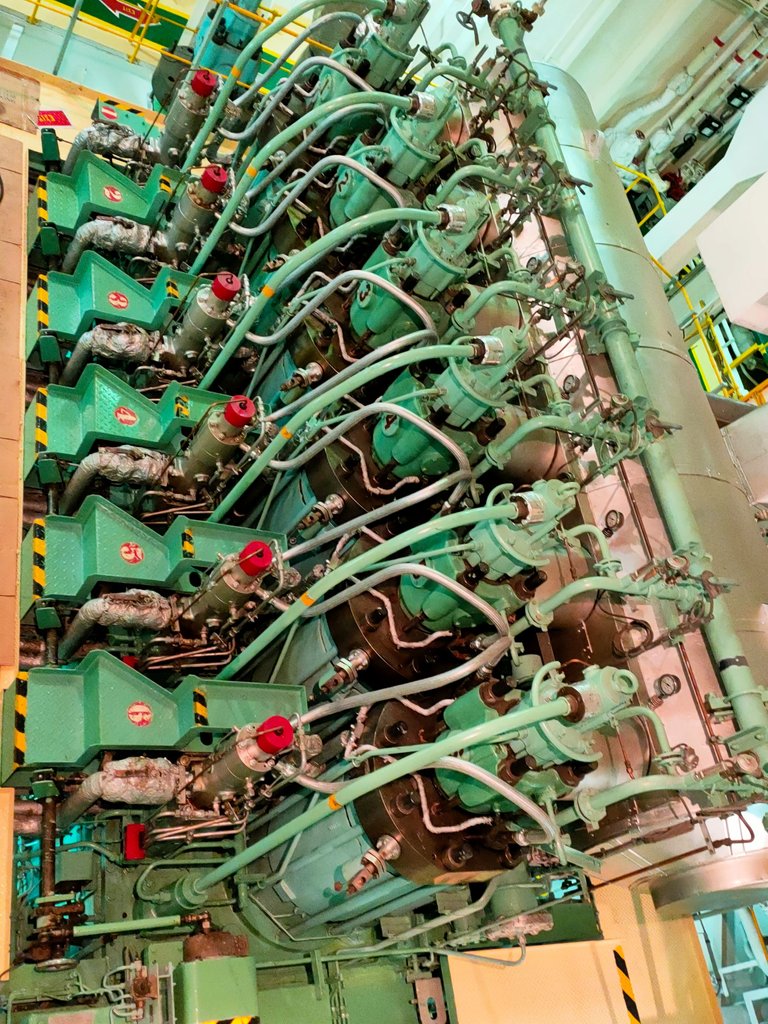 I am known as frazfrea in Hive and Splinterlands Community, a battle mage just like everyone of you here. I have been playing Splinterlands for quite a few years already. I vividly remember when I intently played this game for several days as an acolyte…trying to learn the ropes of the games…
I'm not fond of playing any of the then very famous computer games like DOTA, Mobile Legends or COC and the likes. I didn't even try to learn how to play them since I knew they were very addictive games as I observed from friends and workmates alike. I tried to stay away from such games…I tried, but…
I was onboard then, and due to boredom, I picked my phone and searched for something easy to play like some idle game, something easy to play for the purpose of passing the time while on break from work or while I rest. I was scrolling through Google Playstore when a certain app caught my attention, unconsciously downloaded it, played a few rounds, and kept on losing being a total noob in the game. Being a sore loser, I kept on playing and playing until I realized I needed to go back to work again. The game I downloaded had served its purpose. I unknowingly passed the time and somehow forgotten the boredom I'm feeling. I was at work when the game I played came to mind…I remembered playing so many matches but didn't win a single battle. I felt frustrated then and asked myself if I truly am that weak in computer games. I refused to accept that. I eagerly waited for the day's work to be finished and I picked my phone and played again…eagerly trying to remember and copy the line-ups of my opponents. It was how I started to learn combining different monsters with different abilities to cope to different situations. I've been playing for several days already and I'm somehow able to win but still unable to pass the novice tier then. I kept on playing until I realized that I'm getting addicted to the game I only downloaded for the sole purpose of passing the time. I'm getting addicted and getting more and more frustrated when I'm losing the battle.
I have different group chats then since alt coins were booming. I once asked from one of the group chats and asked if anyone among them was familiar with Splinterlands and luckily two replied to me and said they were playing the game I'm getting addicted to. They added me to group chat specifically for Splinterlands players and from there I learned more things I could ever learn doing it alone. I asked their assistance on how I can buy a Spellbook and create my own account. They taught me how to use the marketplace for renting, which cards to rent, as well as what I needed so I can rent. My journey in playing Splinterlands was smoother than it was before. I'm able to climb to Bronze III. And I tell you, the first time I reached that tier, I felt a great satisfaction. It made me happy. It was that feeling of satisfaction and happiness that fueled me. I wondered how I would feel if I reached the next tier…and so…the journey continued…the highest tier I could reached then was Silver II.
The people from that group who taught me everything I didn't know about the game then became my constant chatmates, they became my virtual friends. I gained a lot of friends through playing and until now I'm still meeting new people in the community.
I'm slowly collecting cards so I can build my own deck but am quite struggling since doing so requires a hefty sum of money. Most of the cards I collected are currently stored in my 2nd account.
Recently, through people I met from Splinterlands FB Page, I was introduced to some I could call "whales" of the game. Initially, they delegated some of their collections to those in need of collection power. Later on, they built decks and founded awesome projects like TeamPH Token. I'm one of the lucky player to be able to avail one or two of their decks thru NFTy. I never needed to worry about renting since then. And since they have great and flexible collections I'm able to climb higher up to Gold III.



These two accounts were the ones I'm using to play with the deck I got from NFTy. I'm able to reach Gold Tier because of those kind souls behind the TeamPH Token project.
Playing and winning is much more fun and easier now since I have in my disposal a more flexible set of cards that can be used through ever-changing rulesets. Being in higher league means I have access to a better rewards I can ever receive if I only stayed in lower tiers. I don't know how I can express how thankful I am to be part of such projects.
I'm fascinated at the minds that created Splinterlands. They were so creative. They put their all in improving the economy of the game and keeping the game balanced even when so many editions of the cards have been released already. While it is true that playing this game is quite easy…mastering it isn't so…which is due to versatility of the cards. The only way to go is have more flexible collections to storm thru ever-changing techniques and rulesets of the game…thus the saying "owning Splinterlands card is not an investment…It is a way of life"
I started playing this game just to pass the time while onboard to avoid boredom. But that isn't the case now. Losing few hours of sleep so I can play and earn more reward and higher ratings can't be called something like passing the time. I'm hooked...addicted...Right, it is addiction…a good addiction perhaps. And I like it. I'm having fun playing and interacting with fellow players through messenger groupchats, discord and telegram channels and in live streams. I would have not known such fun and excitement if I didn't stumbled upon the game's app at first. I'm glad I did.
Like I said earlier I'm trying to build my own deck. See the images below so you can see how much I have collected. Slowly I'm getting closer and closer to my goal. In time I will be able to build in play my own maxxed cards. I'm hoping to at least play in Gold League using my won collections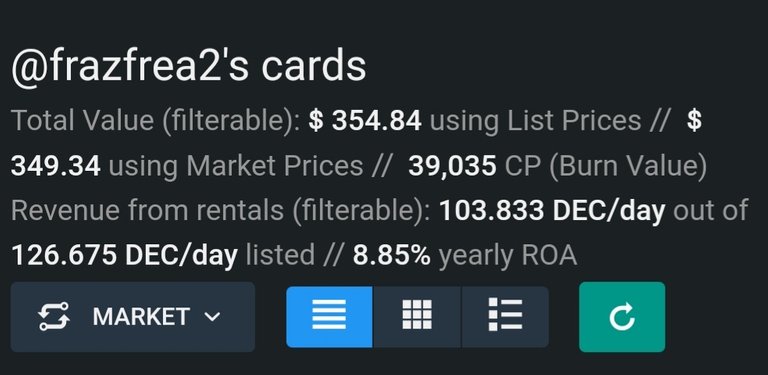 The images above shows what little of what I have accumulated and collected through years of playing. You can check the respective ign's to see the actual collection. Most of them are not yet combined or leveled up. In the coming months I'm planning to purchase more and start levelling them.
And since I'm so into the game I even purchased two land plots through the TeamPH Token project…although it is still in instalment…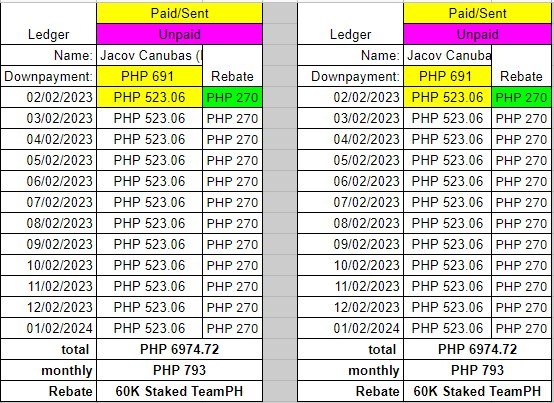 I'm thanking LevelUp, MangoMayhem and everyone behind this project for making such things possible. I might be able to purchase a land on my own but it wouldn't be possible to do so at this early stage of the game if not for them...My sincerest thanks from the bottom of my gamer's heart...
Currently I'm also saving the flagship token of the project because I believe more projects are to come in the coming days. I've staked and added in the Liquidity Pool as well.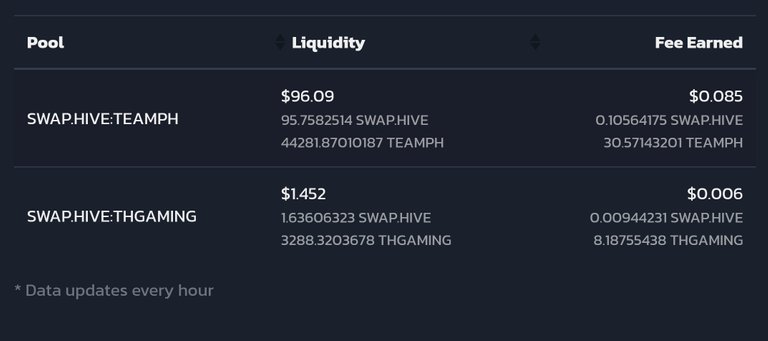 I would like to add more should the chances permit. I just needed some time so I can save and buy more tokens.
I would also like to take this moment to say thanks to those sellers of Hives and CL Packs that gave me discounts. I appreciate you, too.
To all Filipino players out there reading this post, reach out to the kind souls behind TeamPH Project and you may also avail of the same conveniences that they offer as they have offered me.
Thank you for taking a moment of your time to read my post...I wish you well...I wish you the best of luck...
---
---