Battles of The Day: Madcap Magus [ENG-ESP]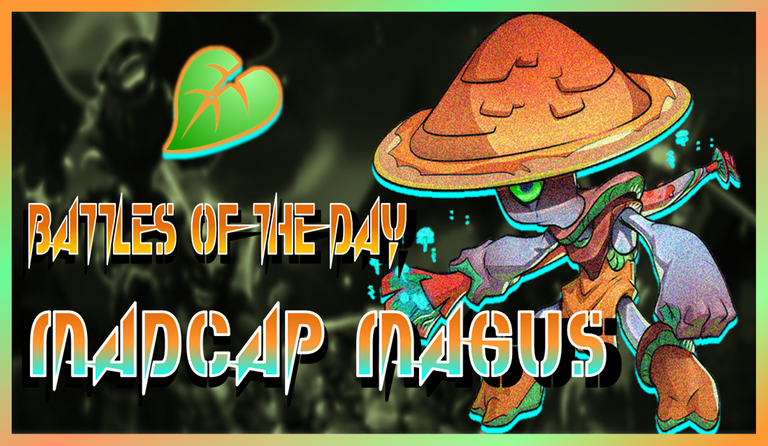 With the arrival of the new rewards cards, there are some of which I am completely sure that they will stay in my collection, several of them have been and will be useful to me in the future, plus most of these cards I do not know how they are, that is, since I have not seen the design of most of the new rewards cards, every time I go to claim the reward chests there is always a chance to see a card that I have not seen or have not had in my collection, every day is a surprise and one of those cards is the one that today stars in today's post: Madcap Magus, which is a card of the Magic Attack type from the EARTH deck and although just in LVL 1 is a card that is quite weak, since it has only one (1) in all its stats, that is, one point of life, speed and attack respectively, those lacks are compensated with abilities like: Scattershot and Life Leech. And although I haven't seen how this card improves as I go up in LVL, I'm pretty sure I'll keep this card in my collection, that's why today's post, Madcap Magus is the main card.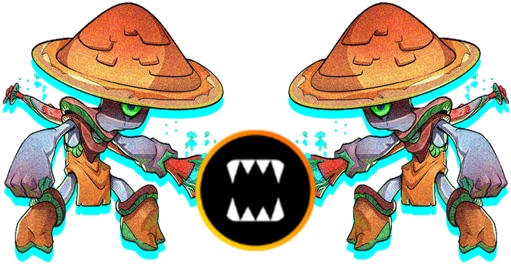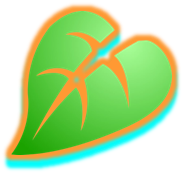 Since I wanted to make the most of my Magic Attack type cards, I used in this battle (and also in the second one) the Obsidian summoner, since his ability to grant +1 Magic Attack is quite useful in general, but especially for Madcap Magus since he has a very poor attack, therefore, the strategy for this first battle was as follows: Somehow intuition told me that my opponent would also mostly use Magic Attack type cards, that's why I had to use cards that counter that, therefore, in first position I placed: Failed Summoner "Magic Reflect" would be perfect for this occasion. In second position I placed a classic card in my strategies: Spirit Minner, which thanks to its ability allows you to improve its speed to all my cards, being this a perfect improvement for Madcap Magus, whose speed is quite null. And since we are talking about Madcap Magus, in third position is her, the main card of today, which I have to improve if or if, because I am liking this card a lot even though in today's battles it was not so useful, but I know that by leveling it up and using it better in strategies, this card can be very useful.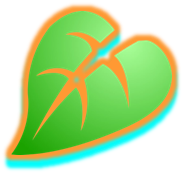 In fourth position is one of my favorite cards of the EARTH deck, that card is: Spirit Shaman, whose ability "Stun" is one of my favorites of all Splinterlands, which has saved me from losing games on countless occasions. Occupying the penultimate position, is a card that like the card that is in first position, also has the ability "Magic Reflect" and that card is: Prismatic Energy, a card quite old but still extremely useful in many combinations and strategies. And to finish the formation of this first battle and occupying the last position is the legendary card: Djinn Biljka, another card that benefited from the ability of Spirit Miner, since like Madcap Magus, it also has one (1) single point of speed.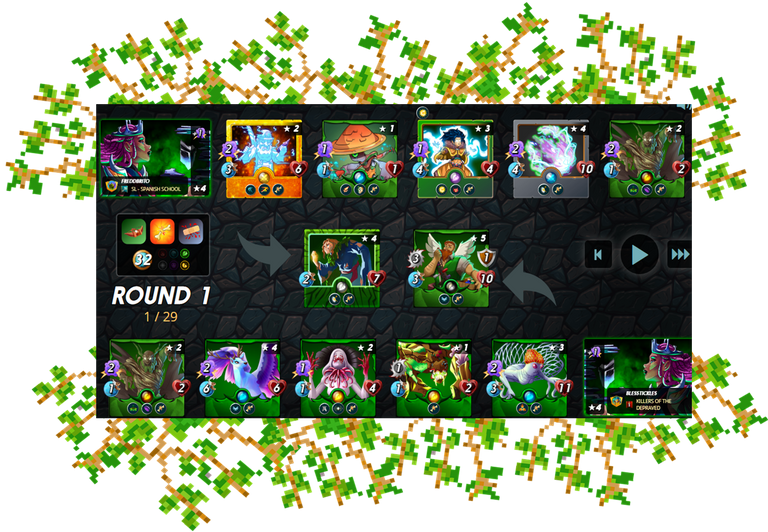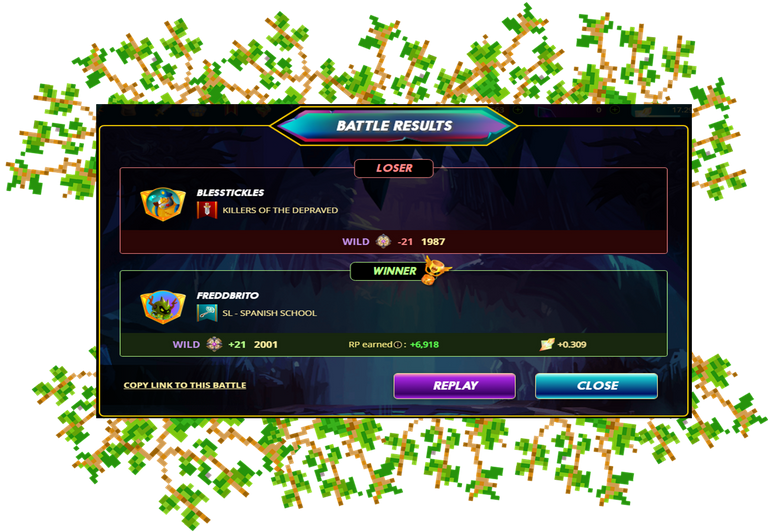 BATTLE 1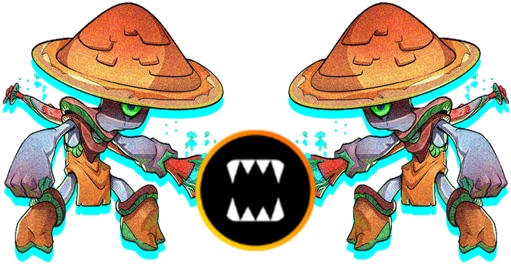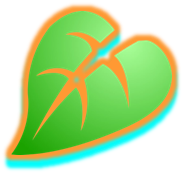 In this second battle one of the "Battle Rules" present was: Wands Out, so I could only use Magic Attack type cards and luckily, this rule suited me quite well with my self-imposed challenge of using Madcap Magus. And although in this second battle I had a bit limited mana capacity available, with only 22 mana points to use, I already had in mind the strategy to use and it was the following: Since my opponent was also forced to use Magic Attack type cards, again I had to use some card to counter his attacks, therefore, in this battle again I used: Prismatic Energy, this way occupying the first position and with its ability "Magic Reflect" this time it was more than perfect. Again, Spirit Shaman is also found, this time occupying the second position. While today's protagonist card, that is, Madcap Magus, is occupying the penultimate position. And finally, occupying the last position is a card that is always useful when I use the Obsidian summoner and due to its low mana cost, it is quite efficient to use this card when the available mana is very scarce and that card is: Khmer Princess.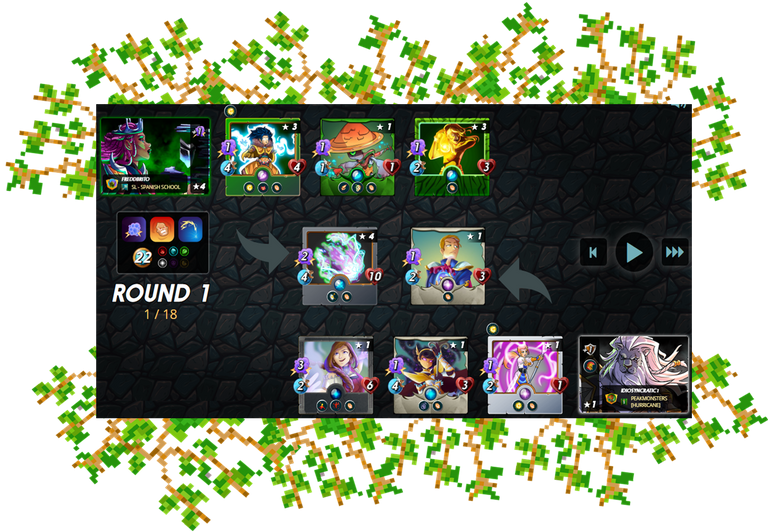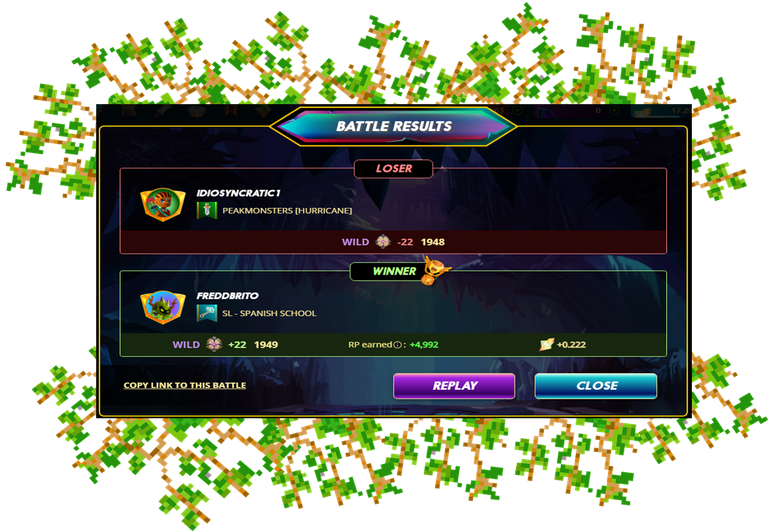 BATTLE 2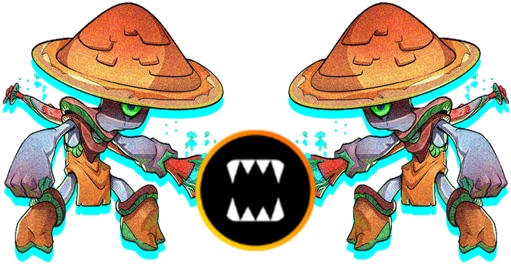 Con la llegada de las nuevas cartas rewards, hay algunas de las cuales estoy completamente seguro que se quedaran en mi colección, varias de ellas me han sido y me serán útil a futuro, además de que la mayoría de estas cartas no sé cómo son, es decir, ya que no he visto el diseño de la mayoría de las nuevas cartas rewards, cada vez que voy a reclamar los cofres de recompensa siempre hay una posibilidad de ver alguna carta que no haya visto o que no haya tenido en mi colección, todos los días es una sorpresa y una de esas cartas es la que hoy protagoniza el post del día de hoy: Madcap Magus, la cual es una carta del tipo Ataque Mágico del mazo EARTH y aunque apenas en LVL 1 es una carta que es bastante débil, ya que cuenta tan solo con un (1) en todos sus stats, es decir, un punto de vida, velocidad y ataque respectivamente, esas carencias las compensa con habilidades como: Scattershot y Life Leech. Y aunque no he visto como mejora esta carta a medida que suba de LVL, estoy bastante seguro que mantendré esta carta en mi colección, es por eso que el post de hoy, Madcap Magus es la carta protagonista.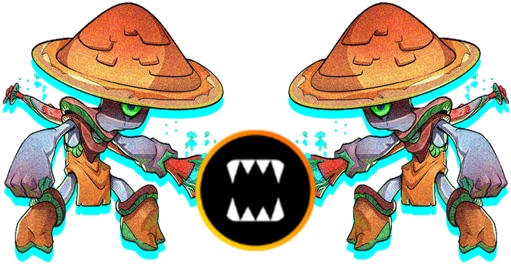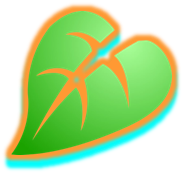 Ya que quería aprovechar el máximo de mis cartas del tipo Ataque Magico, utilice en esta batalla (e igualmente en la segunda) al invocador Obsidian, ya que su habilidad de otorgar +1 de Ataque Mágico es bastante útil en general, pero especialmente para Madcap Magus ya que tiene un muy pobre ataque, por lo tanto, la estrategia para esta primera batalla fue la siguiente: De alguna manera la intuición me decía que mi contrincante también utilizaría en su mayoría cartas del tipo Ataque Mágico, es por eso que debía utilizar cartas que contrarrestan eso, por lo tanto, en primera posición coloque a: Failed Summoner "Magic Reflect" seria perfecta para esta ocasión. En segunda posición coloque a una carta clásica en mis estrategias: Spirit Minner, que gracias a su habilidad le permite mejorar su velocidad a todas mis cartas, siendo esta una mejora perfecta para Madcap Magus, cuya velocidad es bastante nula. Y ya que estamos hablando de Madcap Magus, en tercera posicion se encuentra ella, la carta protagonista del día de hoy, la cual tengo que mejorar si o si, ya que me está gustando bastante esta carta a pesar de que en las batallas de hoy no fue tanta su utilidad, pero sé que subirla de nivel y usándola mejor en estrategias, esta carta puede ser de gran utilidad.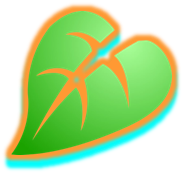 En cuarta posición se encuentra una de mis cartas favoritas del mazo EARTH, esa carta es: Spirit Shaman, cuya habilidad "Stun" es una de mis favoritas de todo Splinterlands, la cual me ha salvado de perder partidas en infinidades de ocasiones. Ocupando la penúltima posición, se encuentra una carta que al igual que la carta que se encuentra en primera posición, también cuenta con la habilidad "Magic Reflect" y esa carta es: Prismatic Energy, una carta bastante antigua pero que no deja de ser extremadamente útil en muchas combinaciones y estrategias. Y para finalizar la formación de esta primera batalla y ocupando la última posición se encuentra la carta legendaria: Djinn Biljka, otra carta que se vio beneficiada con la habilidad de Spirit Miner, ya que igual que Madcap Magus, también cuenta con un (1) solo punto de velocidad.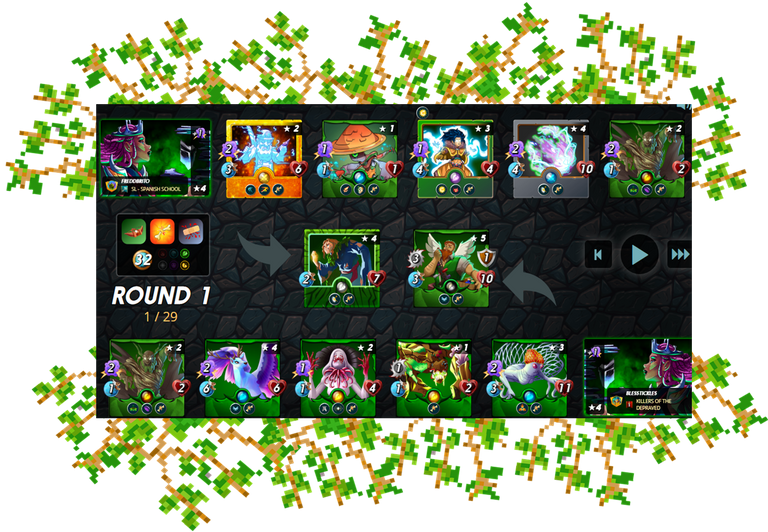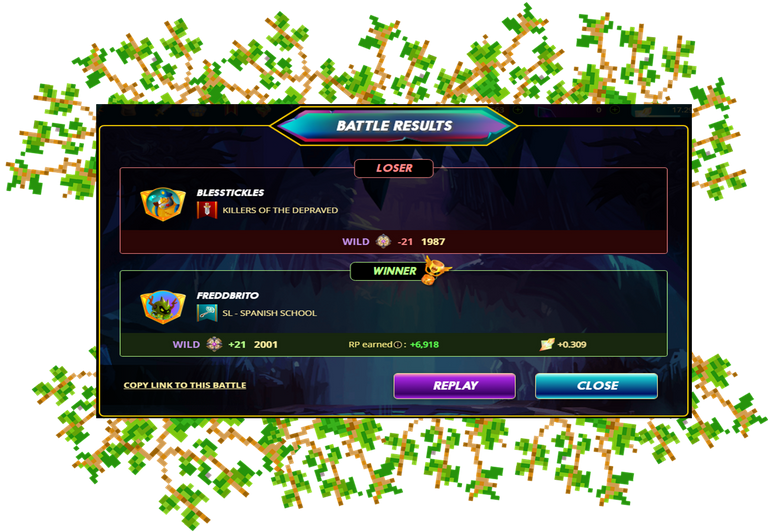 BATTLE 1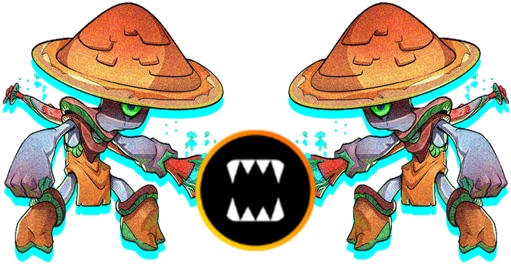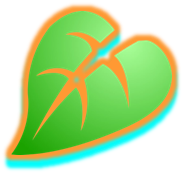 En esta segunda batalla unas de las "Reglas de Batalla "presentes era: Wands Out, por lo tanto tan solo podía utilizar cartas del tipo Ataque Mágico y por suerte, esta regla me venía bastante bien con mi reto autoimpuesto de utilizar a Madcap Magus. Y aunque en esta segunda batalla contaba con una capacidad de mana disponible un poco limitada, con tan solo 22 puntos de mana a utilizar, ya tenía en mente la estrategia a utilizar y fue la siguiente: Ya que mi contrincante también estaba obligado a usar cartas del tipo Ataque Mágico, nuevamente debía utilizar alguna carta que contrarrestaran sus ataques, por lo tanto, en esta batalla nuevamente utilice a: Prismatic Energy, de esta manera ocupando la primera posición y con su habilidad "Magic Reflect" en esta ocasión era más que perfecta. Nuevamente también se encuentra Spirit Shaman, esta vez ocupando la segunda posición. Mientras que la carta protagonista de hoy, es decir, Madcap Magus, se encuentra ocupando penúltima posición. Y para finalizar, ocupando la última posición se encuentra una carta que siempre es útil cuando uso al invocador Obsidian y es que debido a su bajo costo de mana, es bastante eficiente usar esta carta cuando el mana disponible es muy escaso y esa carta es: Khmer Princess.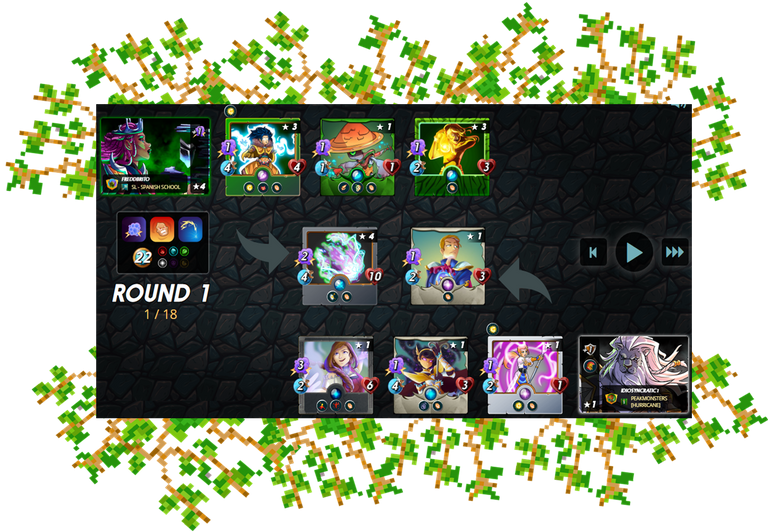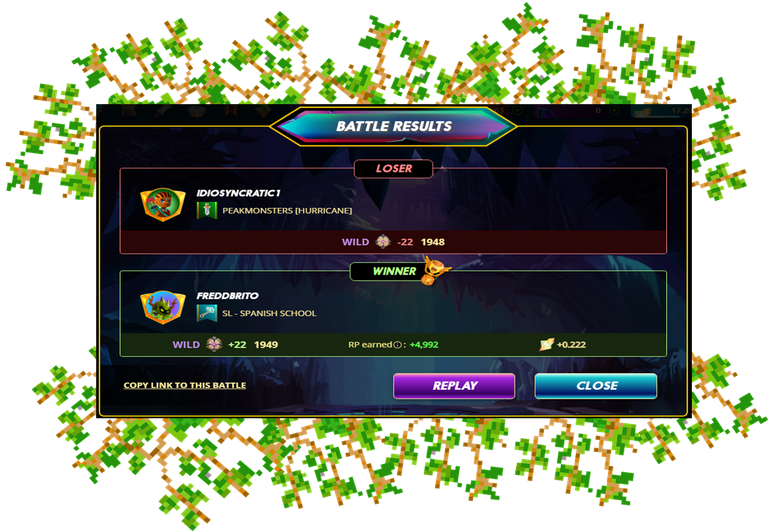 BATTLE 2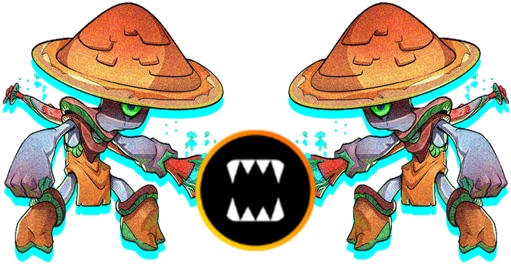 ---
---