Splinterlands Weekly Challenge! DRAGONS!
Hey guys.. Mingalar par မင်္ဂလာပါ..
Time for the weekly challenge again. This week challenge is Dragon. I used to play Dragon+Death splinter before splinterlands changed the focus battles. But these days, I don't play very often anymore. The battle I'd like to share was against Water splinter with mana cap of 30 and rule being Earthquake. If you have read about my previous post, I discussed about Earthquake rule and you might know what summoner I used. Yes! it was Brighton Bloom, the summoner that gives flying ability to all friendly monsters. The rule is use as many flying ability monsters as possible. With Brighton Bloom all my team member got flying ability.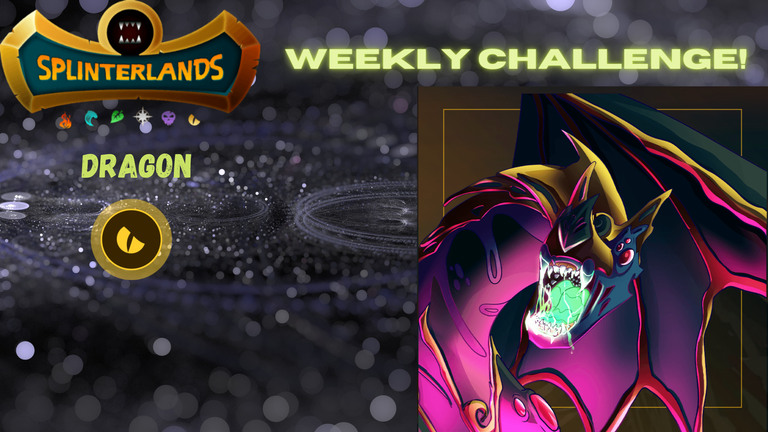 * THEME: DRAGON
* Edition: ANY
* Rarity: ANY
* Element: DRAGON+ANY(WATER)
* ATTACK: ANY
* ABILITIES: ANY

...........................................

Summoner : BRIGHTON BLOOM
---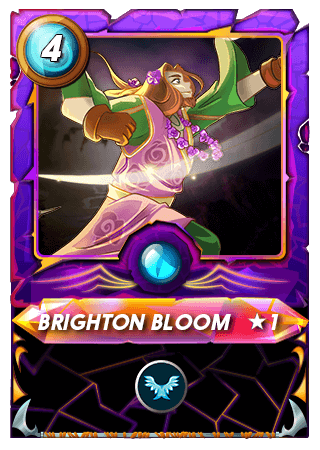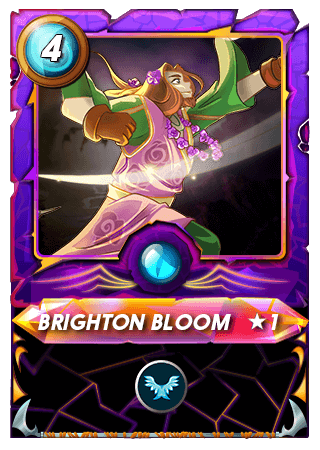 Brighton Bloom gives flying ability to all friendly monsters. *Flying* ability make it difficult get hit. *Earthquake* won't have effect on flying cards. So... fly everyone! and be safe.


First Position : CRUEL SETHROPOD
---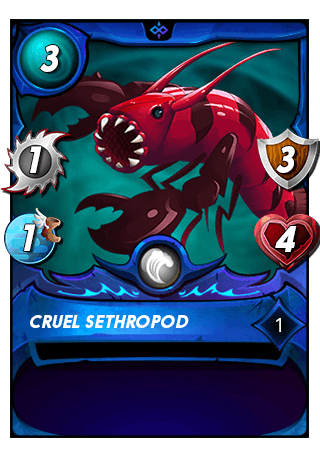 Cruel Sethropod is value for mana card, what you get with 3 mana is a bargain, I'd say. It has 4 health points and well protected with shield.




Second Position : FLYING SQUID
---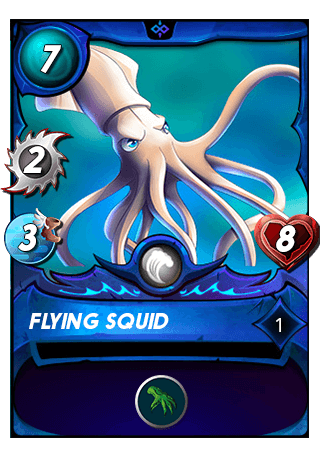 Flying Squid doesn't actually fly, but with the help of the summoner, it will be flying and attacking from the second position with "reach" ability.


Third Position : DJINN OSHANNNUS
---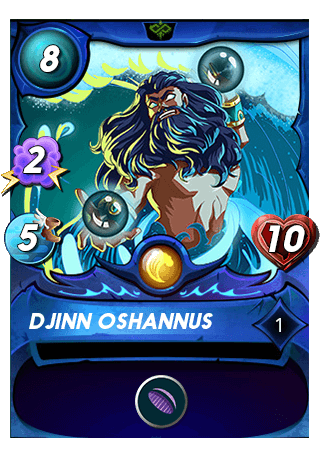 Djinn Oshannus is a legendary monster with strong magic attack, strong health and very fast. It has "void" ability that reduce attacking magic. Now, it is fast and flying.


Forth Position : DEEPLURKER
---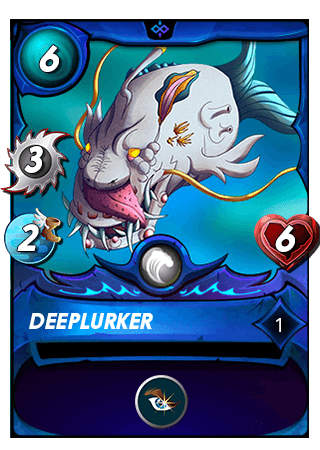 A must have monster in "Water" splinter. It's 3 attack with opportunity ability may be over kill in the beginning of the battle where most of the lowest monsters usually have very low health. Deeplurker won't let any weak monster have a chance.


Fifth Position and Sixth(Last) Position: CHAOS AGENT & HARDY STONEFISH
---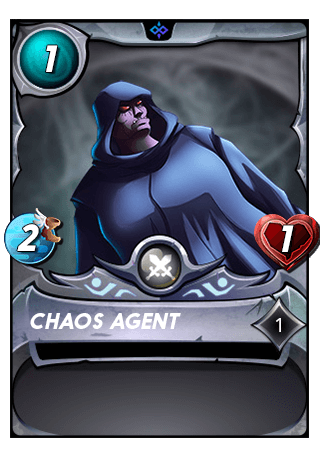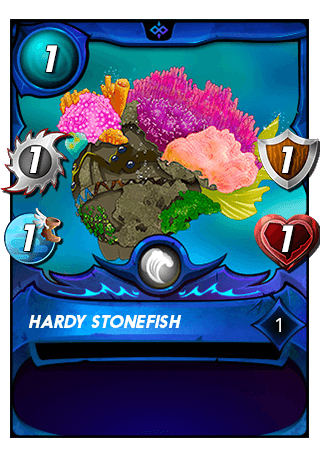 As I had left with 2 more mana, Chaos Agent and Hardy Stonefish were place for the enemy sneakers at the end of the line.



Alright, let's get started!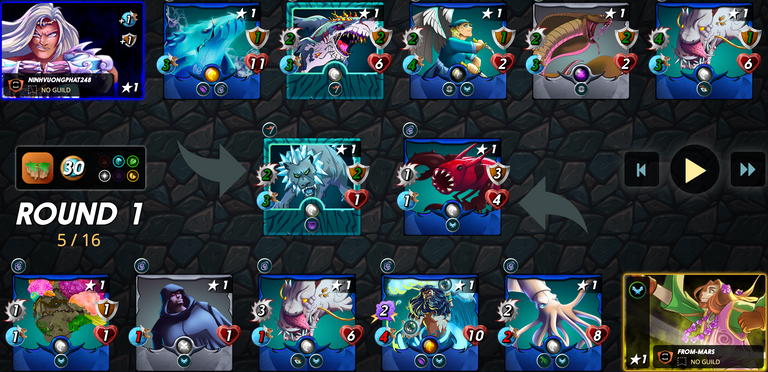 I was right to place low mana cost monsters at the end as enemy sneakers and opportunists targeted them. While my team didn't make much damage to the enemy team as "Earthquake" will do the job.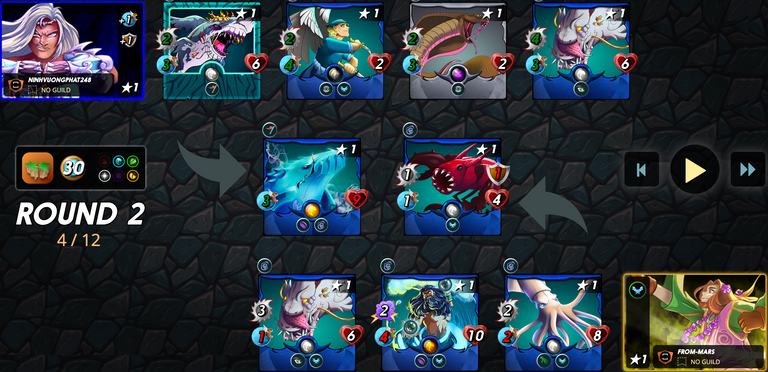 As enemy monster melee attacks were increased, my Deeplurker was in trouble just lucky to avoid last attack probably because it had flying ability. It knocked out Pelacor Bandit and enemy was left with no flying cards.
"Earthquake" kept doing its job and weaken the non-flying cards.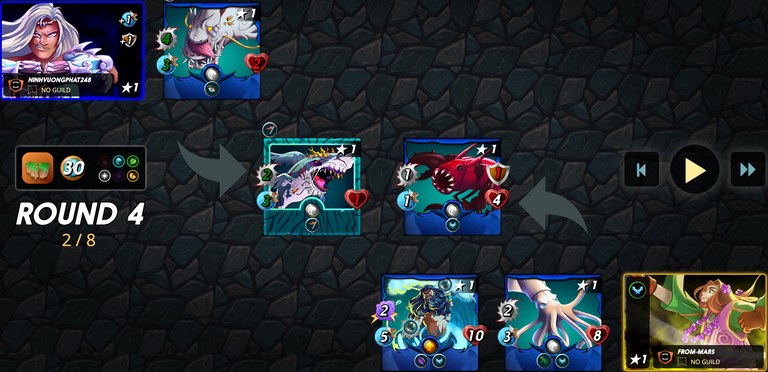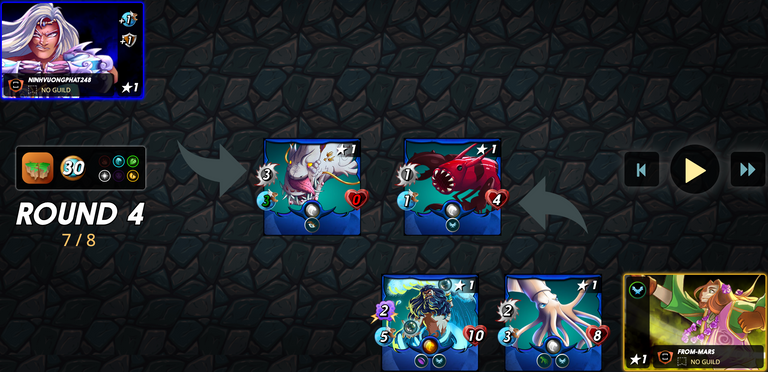 The battle last for just 4 rounds.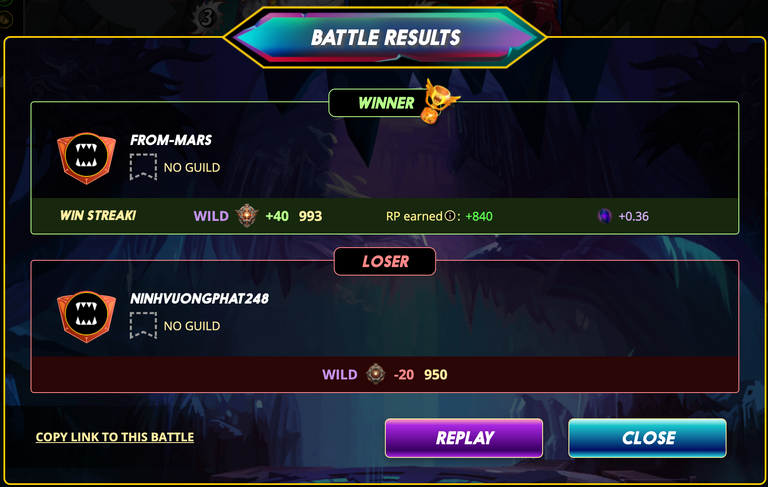 Did my strategy work?
Yes... for "Earthquake" rule, just remember to use flying cards and survive. But also remember your enemy can use flying cards. I rented Brighton Bloom just for "Earthquake" rules.
Do I like DRAGON?
Every splinter has own strength and weakness. Dragon splinter is no exception. You just have to figure out what splinter your enemy would use and plan your team.
---
Alright guys.. if you are interested in joining weekly challenge please visit here .
Please have a look at my battle here
you can find how to make banners and canvas here.


If you want to know a bit more about me, please read my introduction post here.


Thanks for viewing my post. Have fun playing splinterlands. Splinterlands ကစားရင်း အမောပြေနိုင်ကြပါစေလို့ .. နောက်နေ့ပြန်ဆုံကြမယ်နော်...
Have a good one.
!Cheers
---
---