Don't Listen to Matt! :) WHEN You Claim Land Matters.

So... we have Land 0.5! I played with it on the mavericks test server before it launched, and I knew what to expect.
I was curious if it was going to be a rush to claim land right after launch, but looks like more land owners are in expectation than not, including myself.
There was some initial claiming, but not a rush.
We are currently at region 15 out of 150, tract 5 in region 14, and plot 60 in tract 4 of region 14.
Still in the first territory, Pristine Northwest.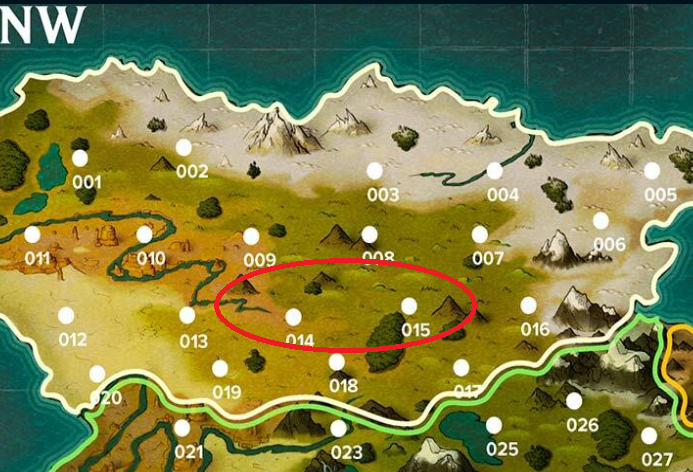 Now, during the town hall, there were many things said about land. I'm going to focus in this post on the relevance of the location.
Matt said the location shouldn't matter as much, except if you claim plots. Then, it might be a good idea to claim them together, rather than scattered throughout the map for easier management, especially when transportation will be included in the land expansion in one form or another.
Matt said the type of terrain doesn't matter as much. It is more important the rarity of the plot. I don't disagree that the rarity could be more important than the type of terrain.
But from previous talks about land, the type of terrain determines what are the splinters that are best paired to it. Thus, what summoners and monsters could be staked for the best boost in productivity. We don't know these associations yet.
Do you have a preference on what summoners and monsters you would use for land? Then, the land type should be suitable for their splinter.
There are the totems too. Their benefits are yet undisclosed. It has been hinted that some may boost productivity also in correlation to a splinter or a terrain type. Does that matter when choosing the land type? In this case, it may be easier. We would sell the totems we don't need and buy the ones we need. Although there isn't much of a market for totems right now, but it will pick up after the use case is added.
But with older, rarer, possibly gold foil cards that you don't use in combat but you'd use on land, that's probably not as easy to do.
There is of course the fact that land claims can be traded and land deeds not, for now. Anyone interested in potentially selling their land in the short term should keep it as land claims. I'm not.
My thinking at the moment is to wait. At least until we have the in-depth details of the map at the beginning of the year. Hopefully, by that time, the team will share the exact correlation between land types and splinters. Which splinters perform best where.
Posted Using LeoFinance Beta
---
---