Land 1.5 on the Mavs Test Server!
I just opened X a few minutes ago - something I've been finding myself doing more often lately, but still to look for news on Hive-related projects, lol - and I came across this: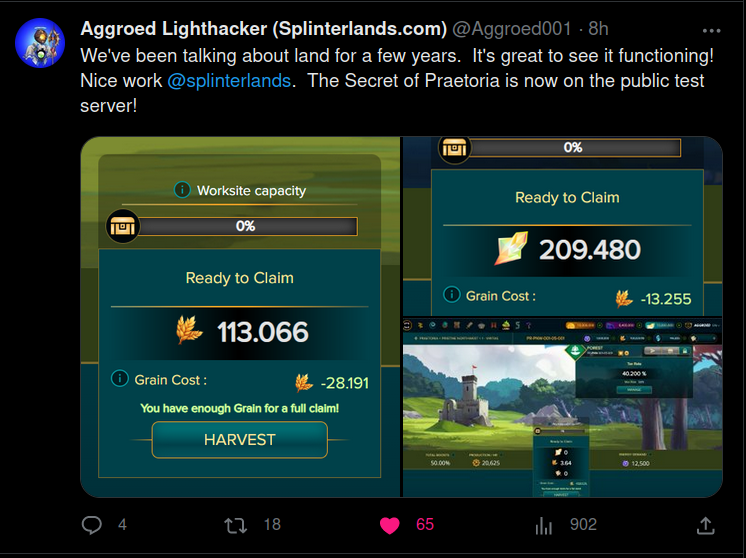 Screenshot from my X feed
I didn't have Discord open, so I didn't see the same news broken on there, even from last night. But I was out last night, which messed up my Hive-related tasks in the second part of the day.
For anyone who will head to the Mavs server (mavs-sl.com), here's the first thing you need to remember which I forgot.
You will receive 1 Land region, 1 Land tract, and 10 plots to play with, but they are claims. You need to claim them and survey them first. I forgot about this part and expected to find them in my owned plots.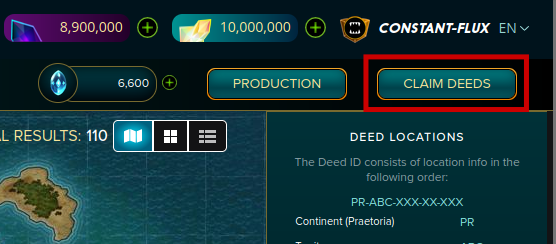 Once you begin testing Land 1.5, you should add some DEC to the region before you start staking cards on land. So you don't forget before harvesting...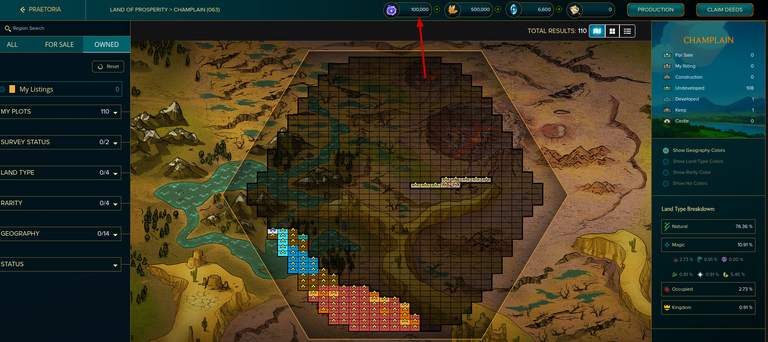 Also, don't forget to buy some grain to feed your workers.

Since this is a test environment, you don't have your own collection of cards, so you need to open some packs of cards too, so you have what to stake. Also, if you want to have combined cards, you need to combine them all first
To combine cards, for those who use alternative interfaces to do it, this is where you find the option: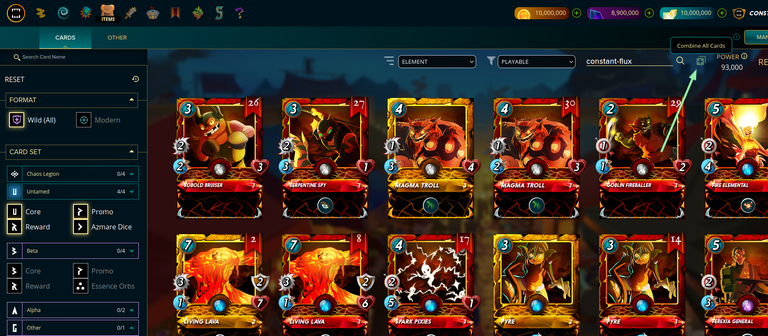 You'll need some power cores to add to the plots. When you select the Power Core/Runi slot from the card staking screen, you have the option to either add an existing power core or buy others if you don't have any or enough.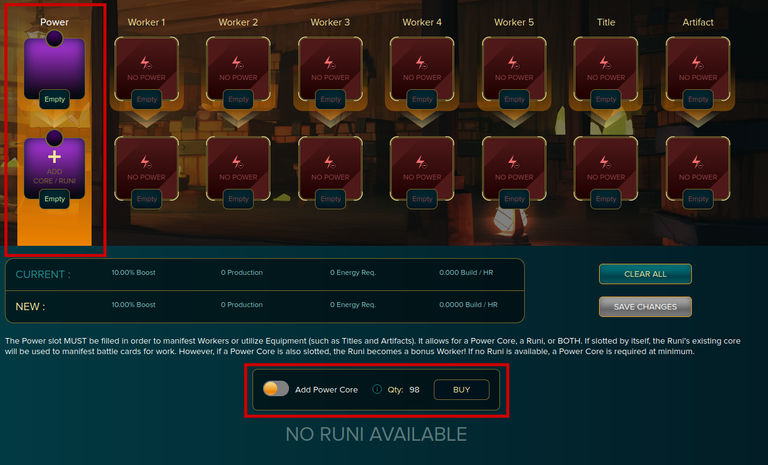 You'll have to claim some totems (which come as claims, just like land), so you can assign them to land plots. When you select the Artifacts slot (like in the image below), you have the option to either claim some existing totems you have unclaimed or use one of the claimed ones to assign to the slot.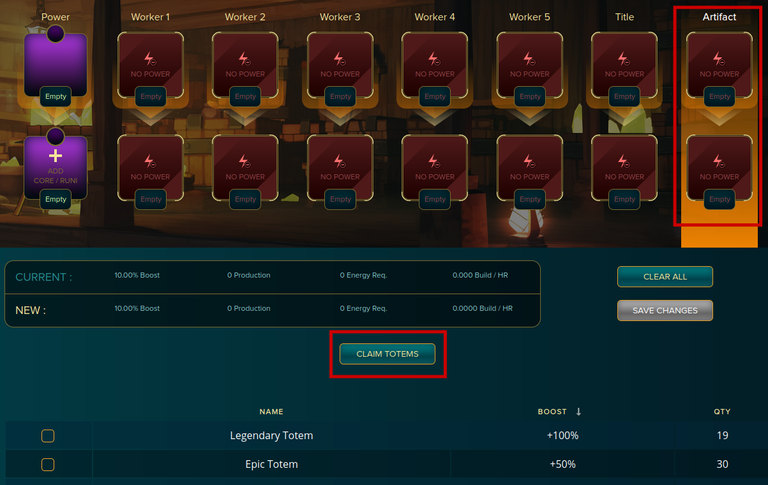 Titles... you already have a few given to you by default and all you have to do is assign one to the plots you consider need a title.
If you opened some packs before, you will have cards to add to the worker slots, otherwise read above.
Well, that's how you start testing Land 1.5 on the Mavs server. From here the real game begins and I'll let you try it yourself. Plus, I have to try it myself too, lol.
Note that the steps in the real game will be somewhat different because we don't have almost infinite resources given to us plus we have our own collection of cards and land plots. But maybe about that with another occasion.
Enjoy Mavs testing!
Posted Using LeoFinance Alpha
---
---