Building my Gladius Collection - Brawls and Collection Power |EN/ES|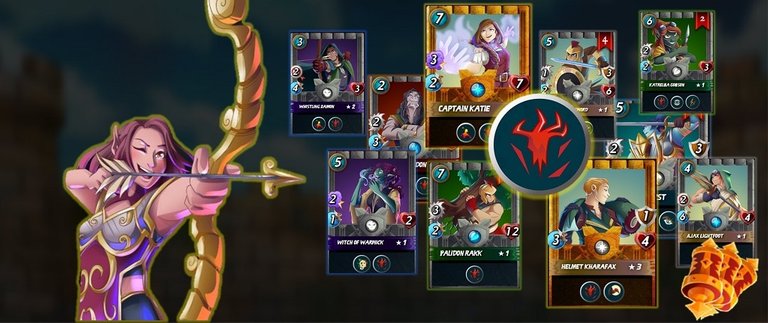 ---
I started participating in brawls since September this year when I joined Immortal Gods 4. AS expected, it has been a learning process to understand the dynamic of brawls, and the best strategies to follow. Some of then are DEC consuming to be honest, but worthy of victory. I have been playing on gold foil frays mostly. Because of that, I don't get to see many battles with Gladiators. nonetheless, these cards are powerful whenever they show up.
Comencé a participar en peleas desde septiembre de este año cuando me uní a Immortal Gods 4. Como era de esperar, ha sido un proceso de aprendizaje para comprender la dinámica de las peleas y las mejores estrategias a seguir. Algunos de ellos consumen DEC para ser honestos, pero dignos de la victoria. He estado jugando principalmente con deshilachados de láminas de oro. Por eso, no puedo ver muchas batallas con Gladiators. no obstante, estas cartas son poderosas siempre que aparecen.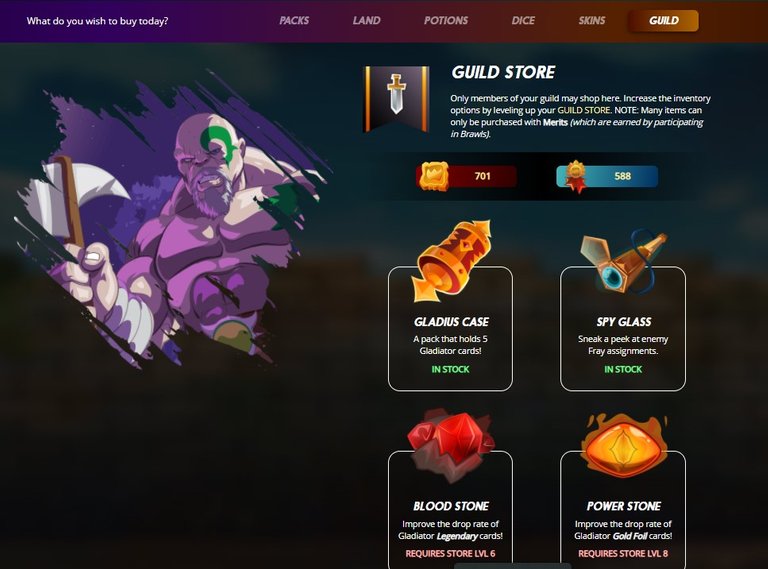 After a long hard Brawl, it is always time to visit the shop. If you are part of a guild the Guild Shop will be available. It also needs for the guild store to be of a certain level. The rewards of a Brawl are Crowns and Merits. Crown are used to level up buildings while Merits are for players as reward. With these merits, we can buy a Gladius case. This is as any other type of pack in Splinterlands that will provide us with 5 cards with one being of rare rarity or higher. Each case costs 2000 Merits.
Después de una pelea larga y dura, siempre es el momento de visitar la tienda. Si formas parte de un gremio, la Tienda del gremio estará disponible. También es necesario que la tienda del gremio sea de cierto nivel. Las recompensas de una pelea son coronas y méritos. La corona se usa para subir de nivel los edificios, mientras que los méritos son para los jugadores como recompensa. Con estos méritos, podemos comprar un estuche Gladius. Este es como cualquier otro tipo de paquete en Splinterlands que nos proporcionará 5 cartas, una de las cuales es de rareza rara o superior. Cada caso cuesta 2000 Méritos.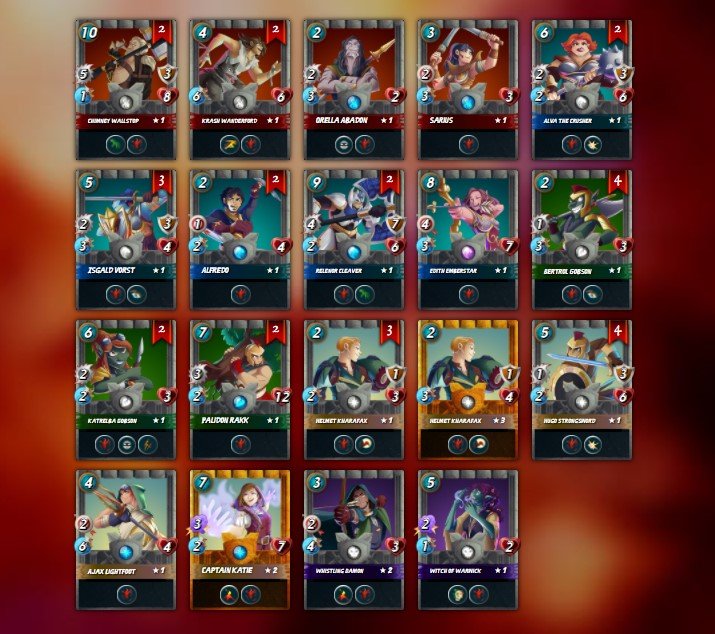 This is my collection so far. I have been able to purchase 8 Gladius cases that have given me 40 cards. I have 4 of fire splinter, 5 from water, 3 from earth, 4 from light and 2 from darkness. My highest rarity is Edith Emberstar which is epic. I was also blessed with two gold foil cards from the light splinter both. To this point, I only managed to level up one card, Whistling Damon. Some of these cards have proven to be very useful in battle specially those of low-cost mana.
Esta es mi colección hasta ahora. He podido comprar 8 estuches Gladius que me han dado 40 tarjetas. Tengo 4 de astilla de fuego, 5 de agua, 3 de tierra, 4 de luz y 2 de oscuridad. Mi mayor rareza es Edith Emberstar, que es épica. También fui bendecido con dos cartas de lámina dorada de la astilla de luz. Hasta este punto, solo logré subir de nivel una carta, Whistling Damon. Algunas de estas cartas han demostrado ser muy útiles en batalla, especialmente las de maná de bajo costo.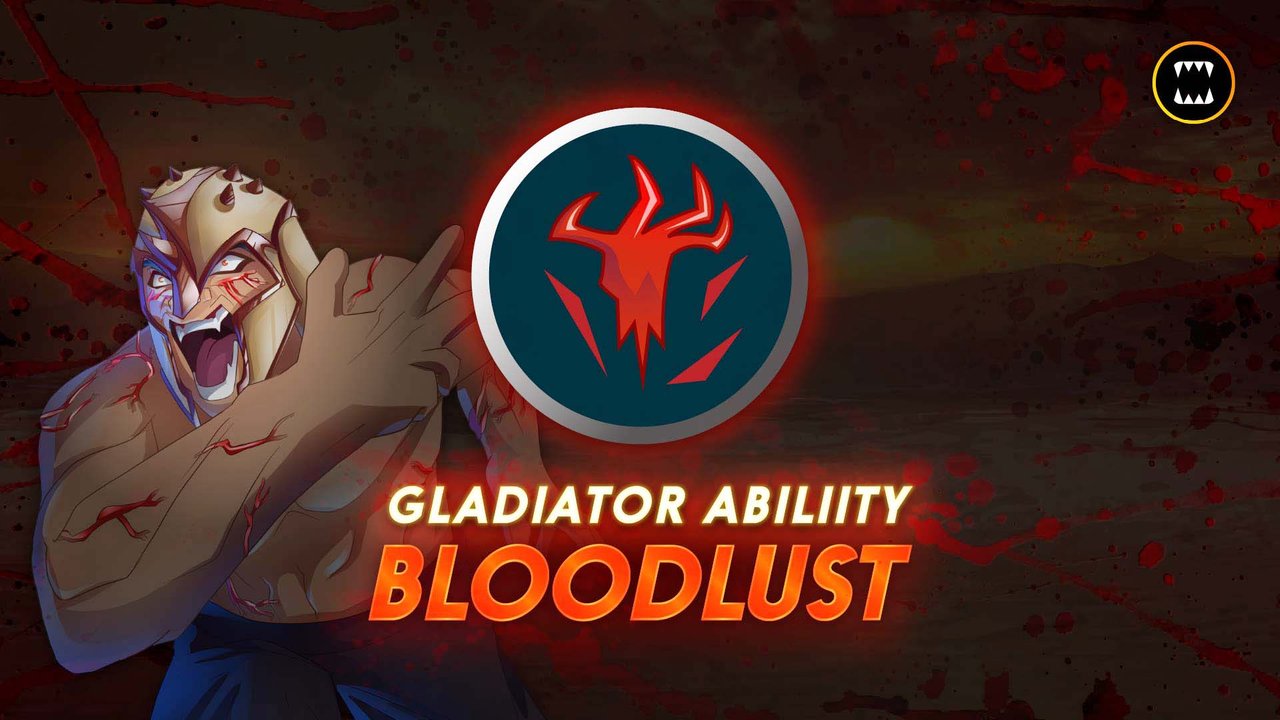 ---
Every time a Gladiator defeats an opponent, he/she gets +1 to all initially non-zero stats (in the Reverse Speed ruleset, -1 to speed). image & info source
---
In case you don't know, all gladiators have bloodlust ability. It allows them to increase their power in battle. I have seen some amazing battles won and lost due to this ability. It is really brutal.
En caso de que no lo sepas, todos los gladiadores tienen la habilidad de sed de sangre. Les permite aumentar su poder en la batalla. He visto algunas batallas increíbles ganadas y perdidas debido a esta habilidad. Es realmente brutal.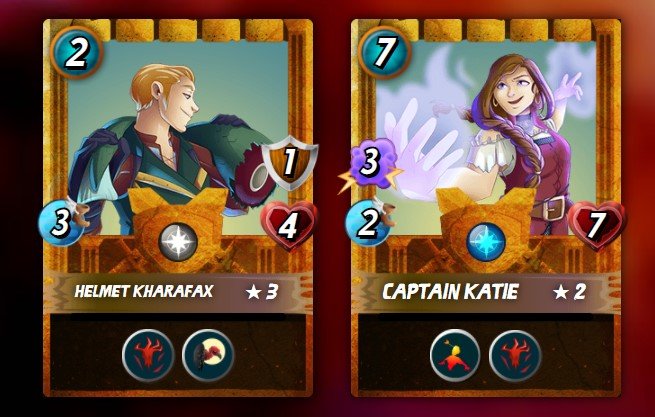 These 40 cards I now own give me 3340 points of collection power. Just my gold foil cards provide 2500 of these points. I honestly looked forward to this, and I believe is one of the main values for these cards. Remember those cannot be sold, or rented. We can only acquire it through merits earned in brawls, and they can only be used in those fights. I wait for the amazing time I get a legendary card, and for that Let's go back to brawl!
Estas 40 cartas que ahora tengo me dan 3340 puntos de poder de colección. Solo mis tarjetas de lámina dorada proporcionan 2500 de estos puntos. Honestamente, esperaba esto y creo que es uno de los principales valores de estas tarjetas. Recuerde que no se pueden vender ni alquilar. Solo podemos adquirirlo a través de los méritos obtenidos en las peleas, y solo se pueden usar en esas peleas. Espero el momento increíble en que obtengo una carta legendaria, y para eso, ¡volvamos a la pelea!
---

@gaeljosser
All media taken from the game

---
---