The End of Season Rent Cancellations in Splinterlands have begun!

3 days to go and the end of season rent cancellations have begun!
Due to Splinterlands' current implementation of the rental system, there is no such thing as guaranteed rentals for more than 24 hours.
What does this mean?
It means that both card owners and renters can cancel multiple day rentals any time they want. (No permission necessary from the other party.)
You can read about suggested changes to the system to minimize this problem for both card owners / renters in a previous article.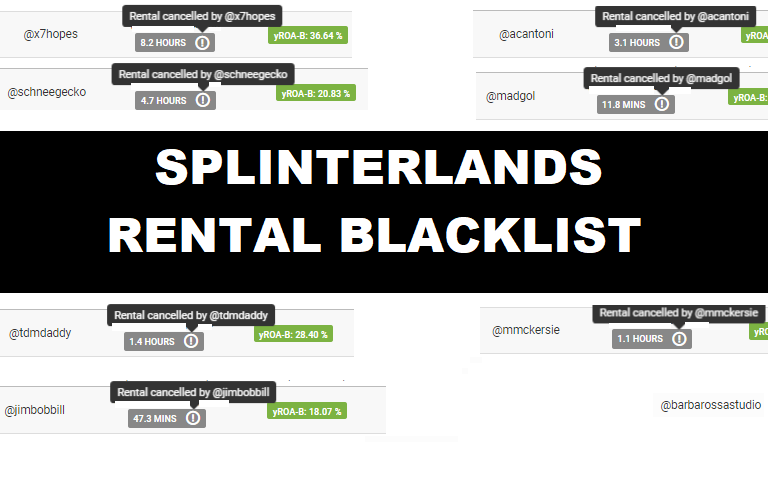 I normally rent cards all season long since renting / renewing cards on Splinterlands / Peakmonsters can be quite a hassle.
But due to the absence of guaranteed multiple day rentals, I still have to log in once every 24 hours to check the status of my rentals.
While the Splinterlands devs are working on a solution to a problem that has made a good chunk of the playerbase disgruntled, our guild has implemented a more rudimentary solution - a rental blacklist.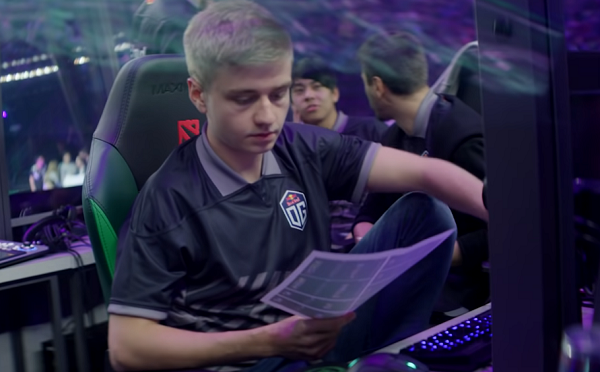 The rental blacklist is the result of comprehensive crowd sourcing of our guild members' experiences with card owners in the Splinterlands rental market.
This means that we get to avoid renting from card owners who have tendencies of cancelling their contracts around end of season.
I've had conversations with more competitive guild owners and they have their own versions of a rental blacklist as well.

Want to see a more comprehensive list of the card owners in our blacklist?
We have it available exclusively for our members on our guild Discord.
If you're already in a guild that has not implemented one yet, try to start up a conversation with your guildmates.
How many card owners do you have in your card rental blacklist?
===============
Don't have a Splinterlands account yet? CREATE ONE.
Don't have a Splinterlands guild yet? JOIN ONE.
Photo credits:
---
---