Spineback Wolfie with NFT giveaway - Splinterlands Art Contest Week 158 - Civil Life of Splinterlands Monsters
Hello dearest HIVE / Splinterlands / Splintertalk Community!
Let me intruduce you the second piece of my @Splinterlands fan art project, this week I used Spineback Wolf as a reference.
I think however the Spineback Wolf is a fast and deadly monster, even he can have good moments, and I'm sure a ball could awake his inner dog, that just wants you to throw it so he can bring it back!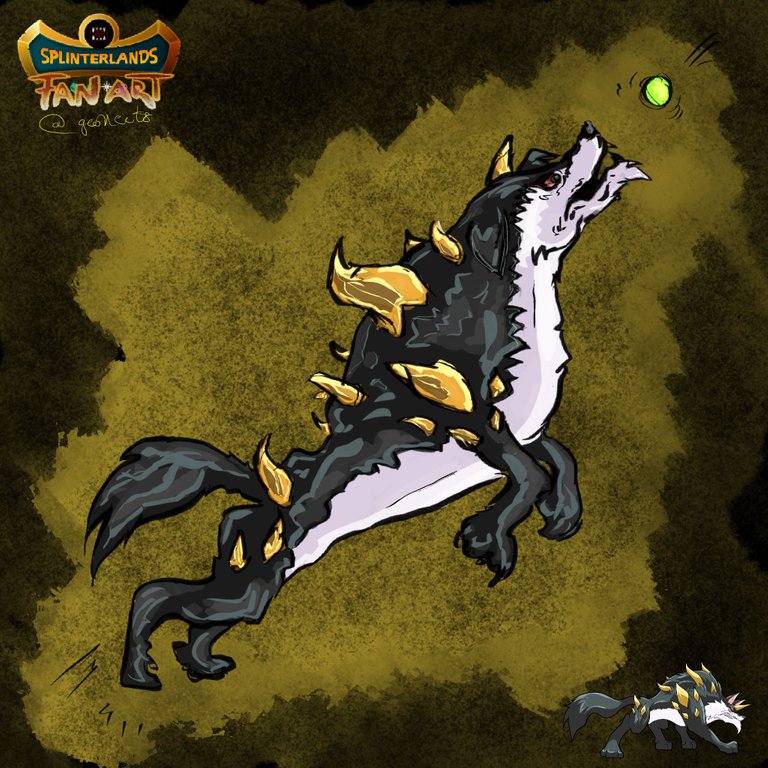 Step-by-step creating process
I used my iPad and pencil for the design and finish. I like to use a reference image that I can use for drawing the basic shapes, and then customise them as I develop the character. For now, I used a cute dog catching ball: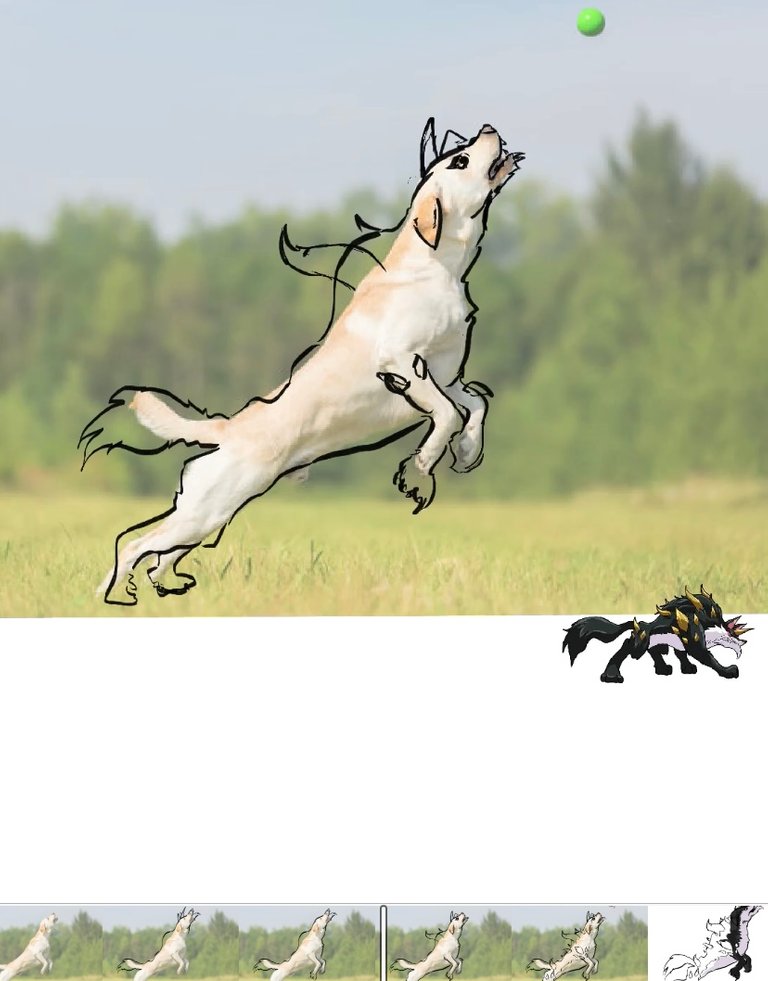 Then, as I pun on some spikes, and play around with the shapes of each body parts, it starts to look similar to our character.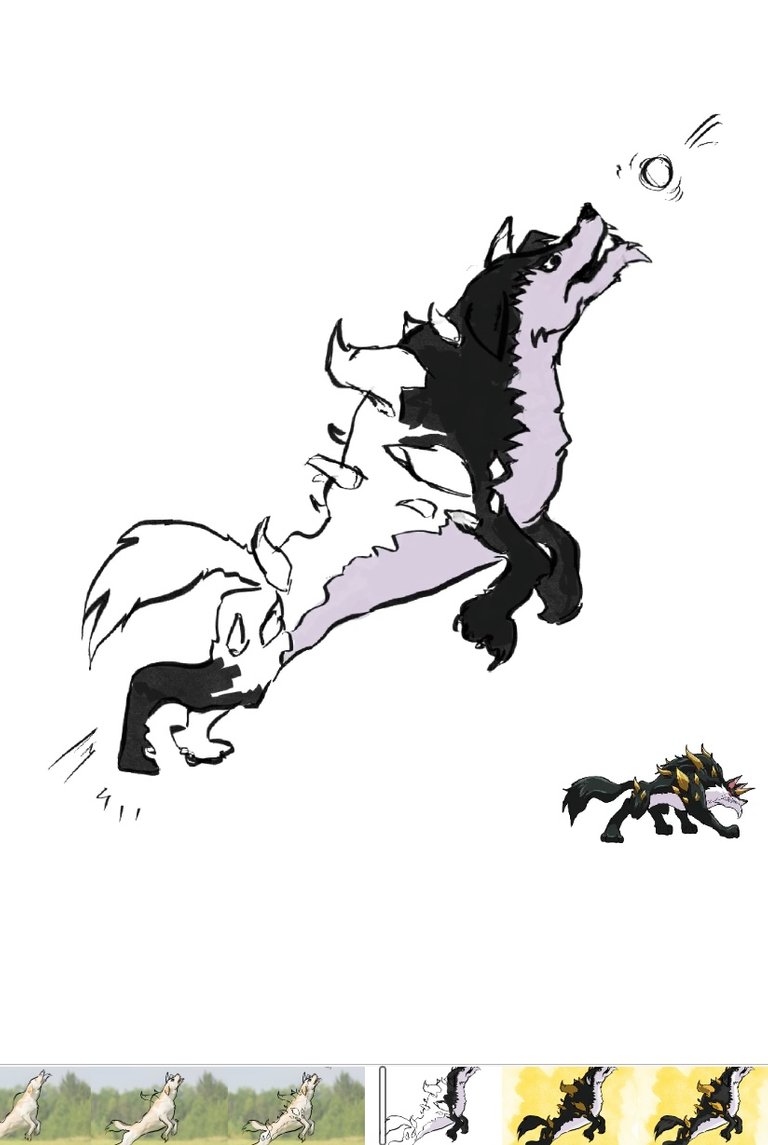 Now I drop in some colours to fill the lines: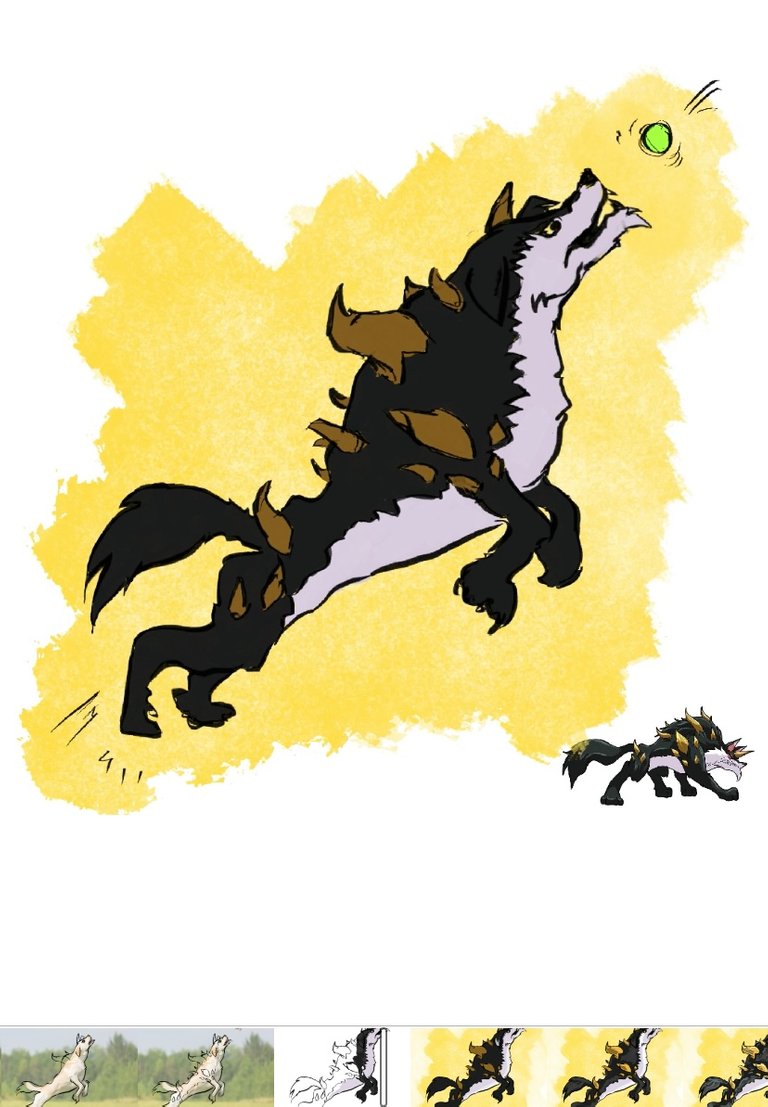 And basically the most important part is putting on the lights and shades to make it look like it has some depth, and makes the final picture alive. At the and I turn the backround black to make the colorful parts pop out a little bit more.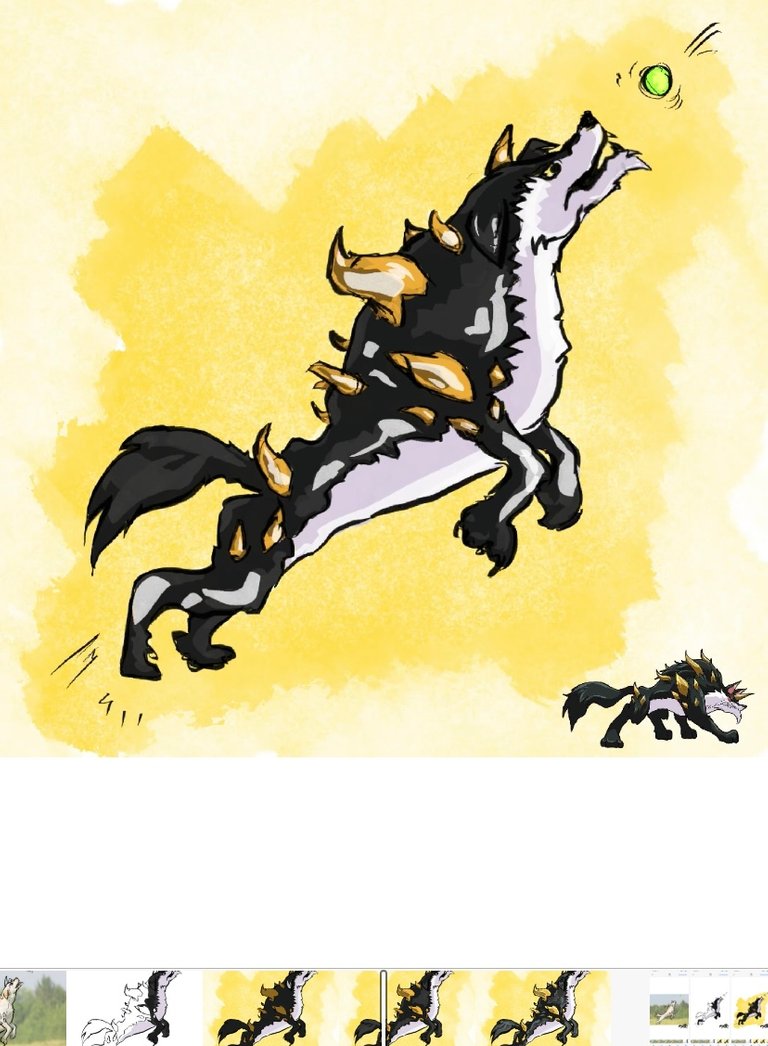 JOIN THE NFT GIVEAWAY
Yes, I am planning to make a giveaway. But giving away what?
The art you see above, will be created as an NFT on the WAX blockchain.
Everyone who upvotes, tips or shares this post, will have a chance to WIN the #1 print of the NFT.
Also, I choose two random participants who win the #2 and #3 prints.
And it's not over yet!
There will be 30 NFT's created from each piece of this project. Every week, I take part in the Splinterlands Art Contest with a different work and they all will be available on WAX as an NFT and the first three prints will be available to win
The remaining will be sold for 3 WAX each.
Since I want to build the SPLINTERLANDS COMMUNITY, all the WAX I earn from the NFT's will be turned back into Splinterlands and spent in-game - on cards probably.
CHECK OUT MY RELEASED #SPLINTERART NFT'S HERE:
https://wax.atomichub.io/market?collection_name=graboidartcc&schema_name=splinterart

#splinterlands #hivegaming #artonhive #onchainart #drawing #splinterlands #splintertalk #ccc #artcontest #spineback #artwork #nft #token #GIVEAWAY
---
---