Splinterlands Art Contest Week 185! Soul Whisperer
New Character idea inspired by the Death Summoner Thaddius Brood, Soul Whisperer. This is my entry for this week's Splinterlands Art Contest. Hope you like her!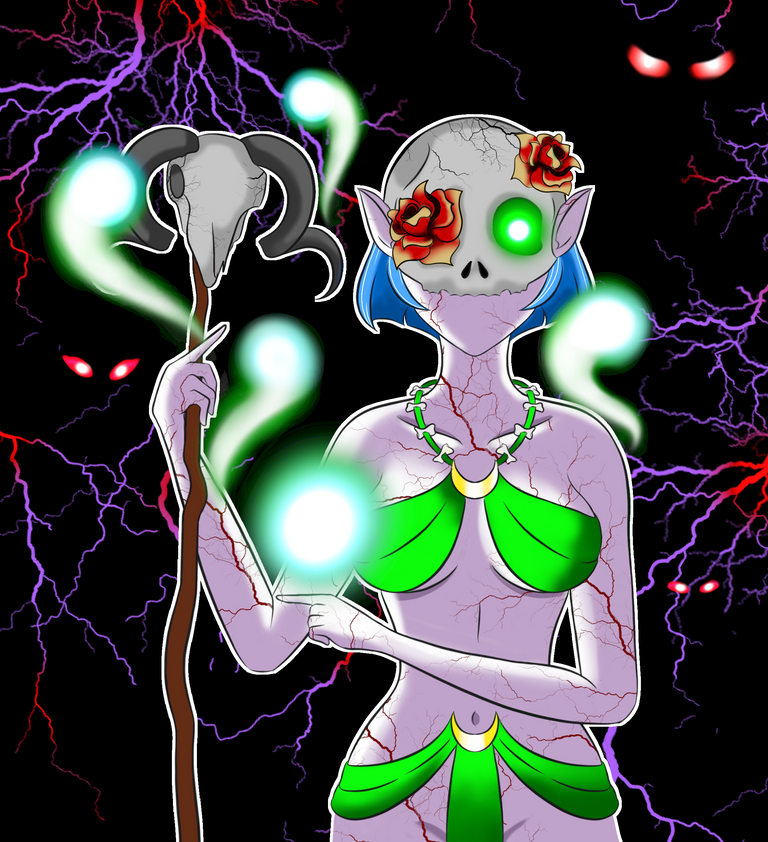 Reference: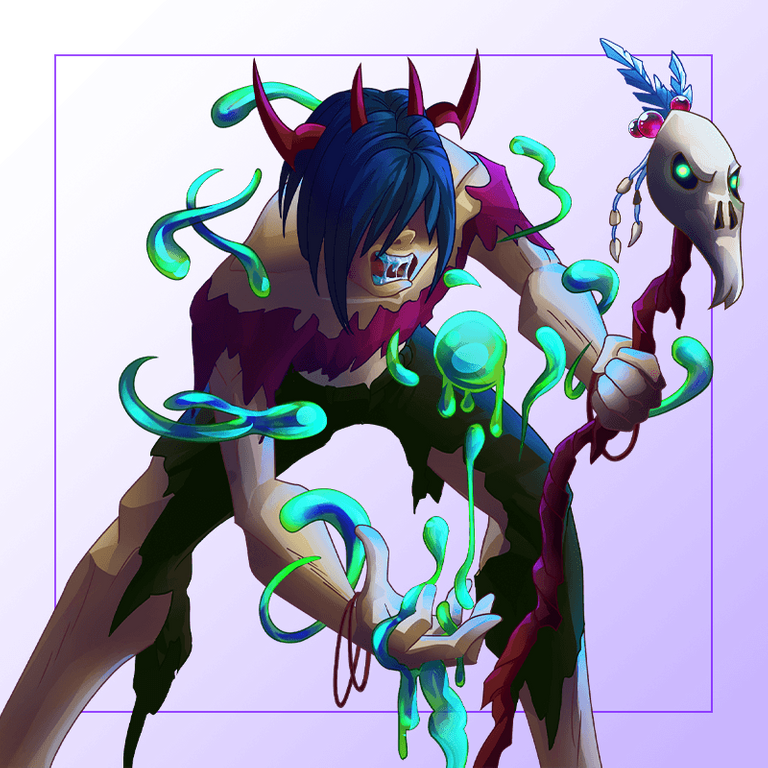 PROCESS
I was in the office and getting sleepy during work hours. To not fall asleep, I've decided to draw something SplinterLands related in preparation to the next contest using MSPaint. Thinking of creating a female version of Thaddius Brood and this is how the line art ended up.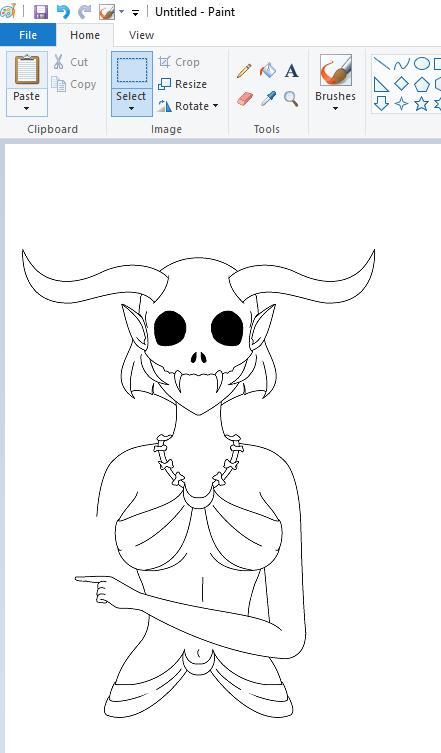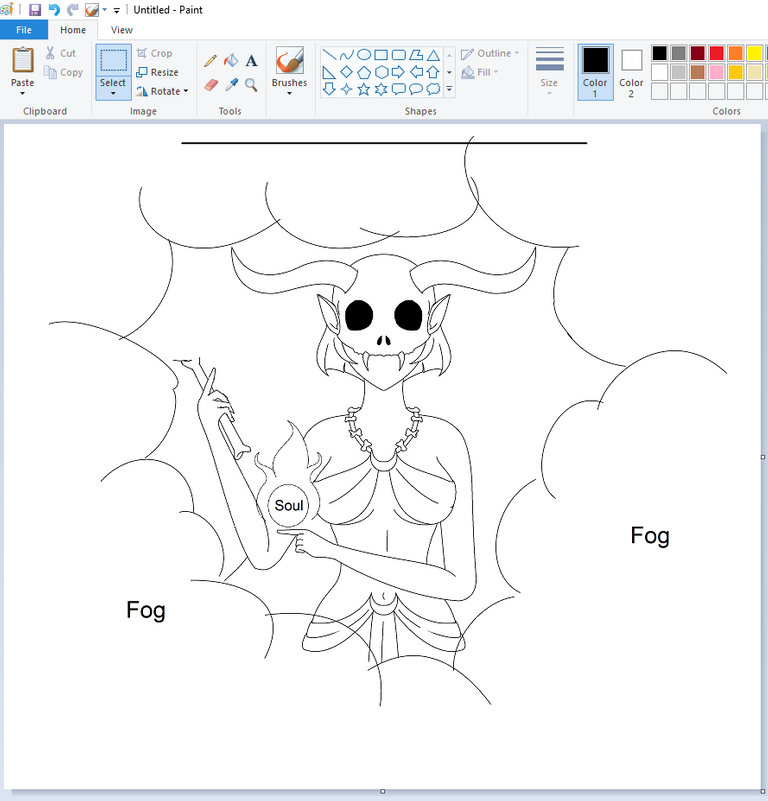 Sent the Images to my personal email so I can continue working on it when I get home.
Traced the Line and made some changes to it using a phone and my favorite Painter app for Android.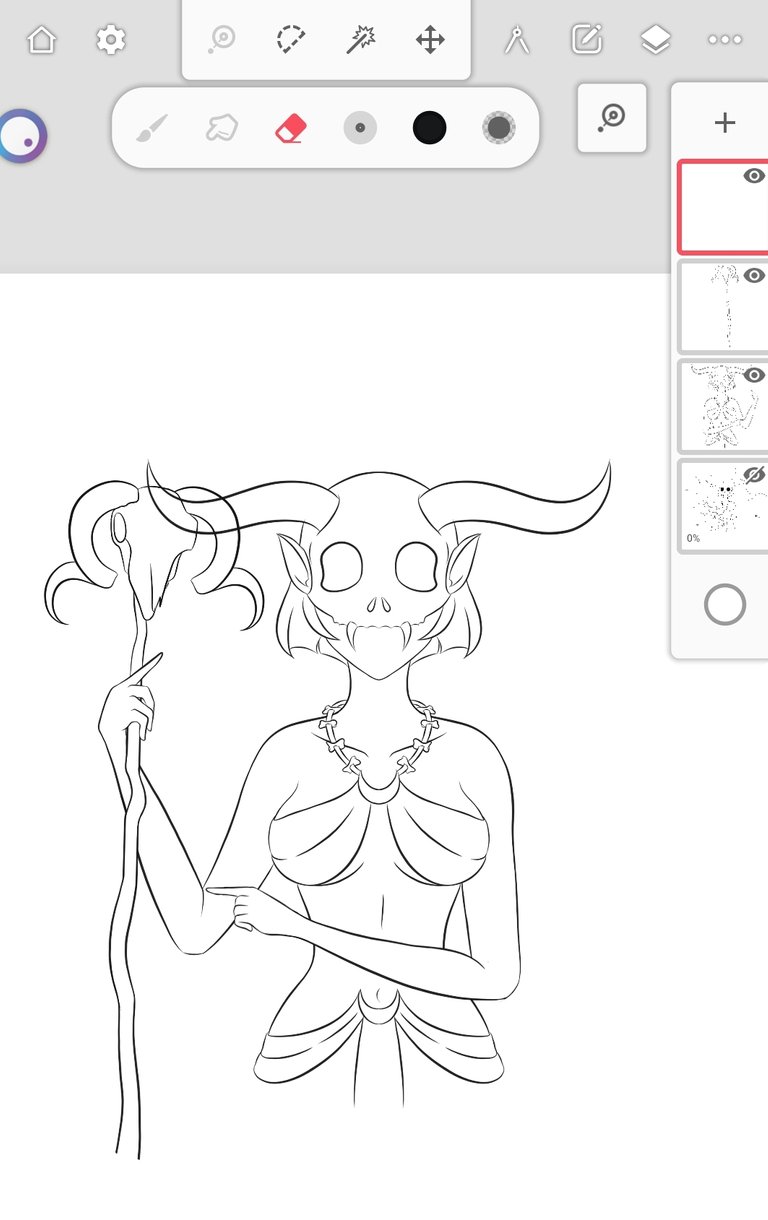 Removed her horns cause it looked a bit too much with her staff and replaced it with roses on her left eye socket and right ear.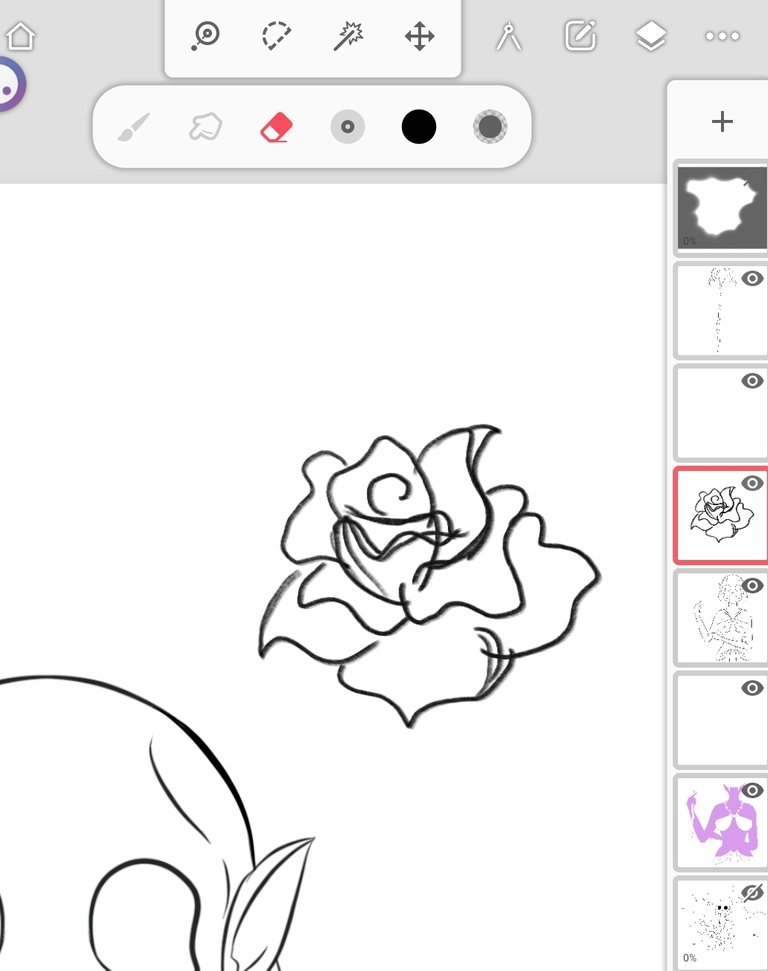 Added the base colors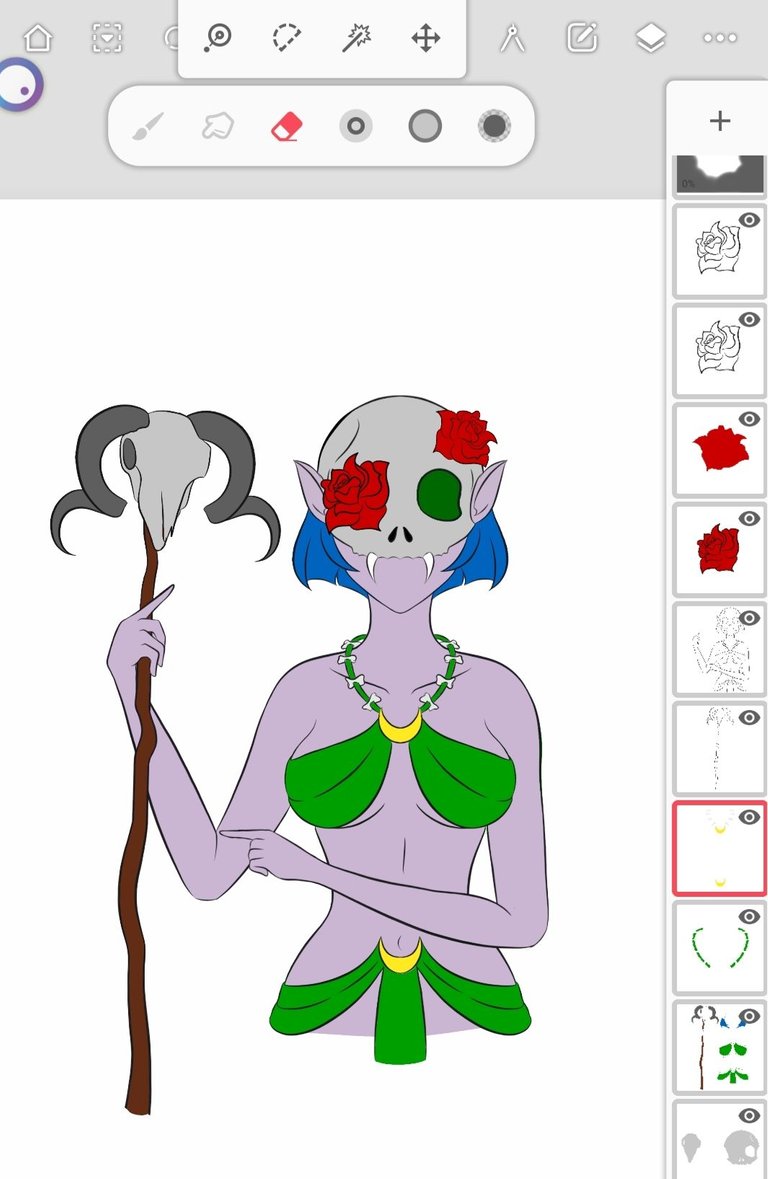 I was too into creating her that I forgot to screenshot some of the steps. But here there is already some highlights and an added overlay on her skin that looks like it's her veins and some cracks on the skull. Also made the right eye glow. Since the background is black, also added a white line around her which I always do when creating artworks. I like making my characters look like they are stickers.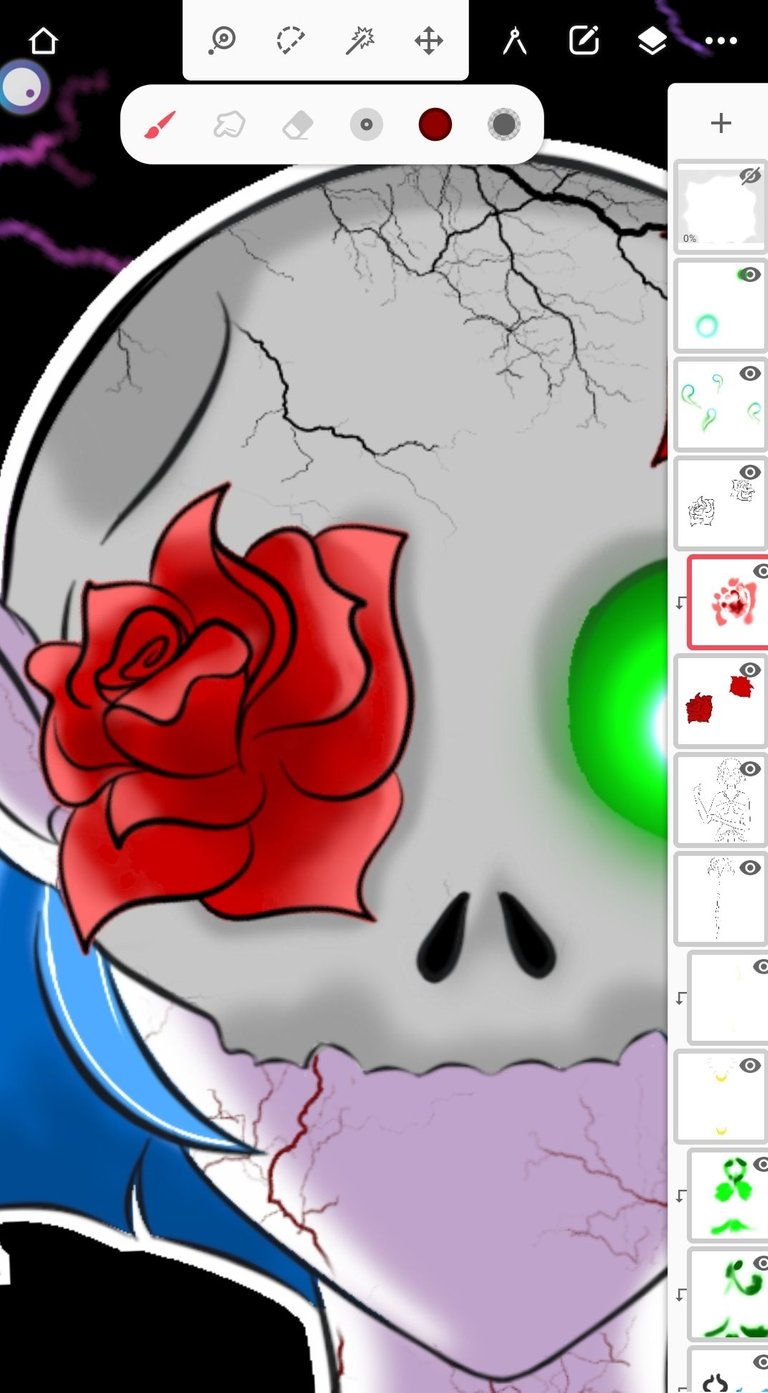 Added the Souls and made the flower look like they are old and decaying to match the Death theme.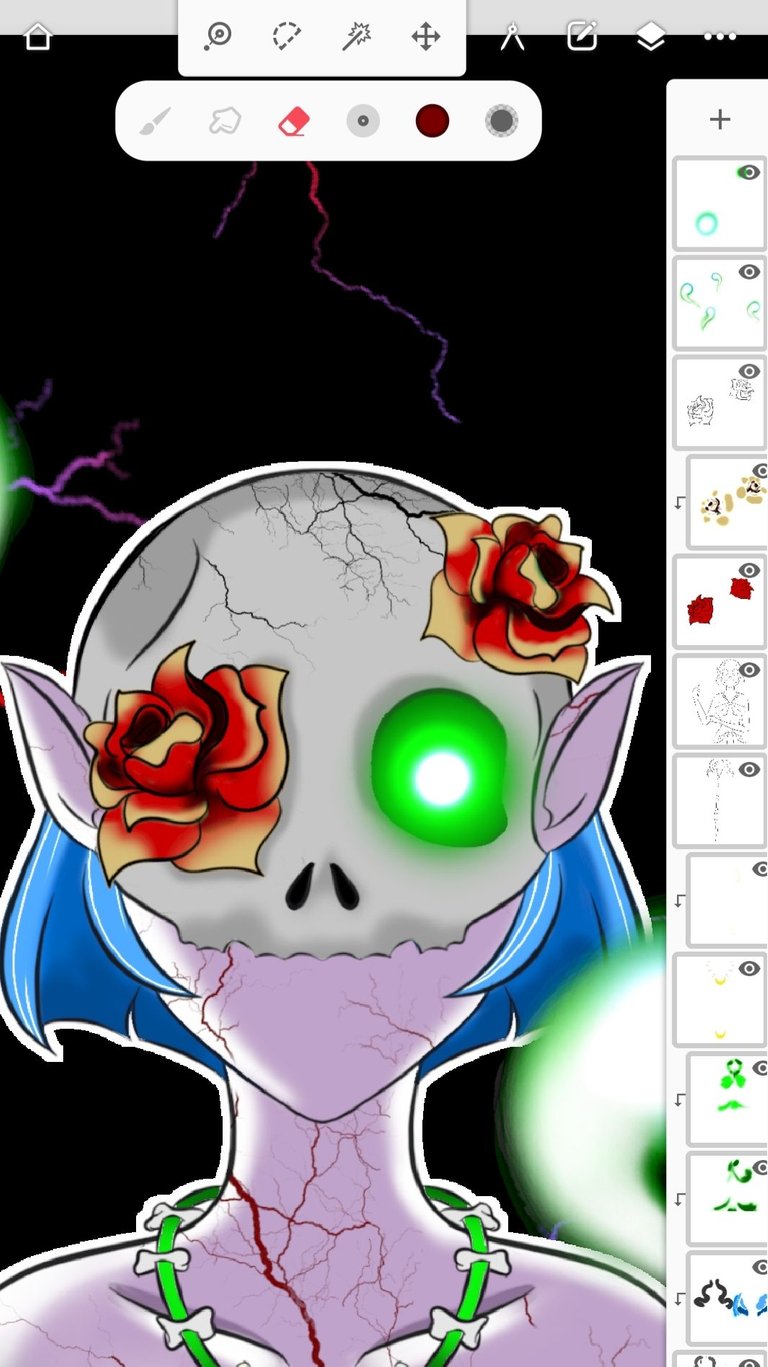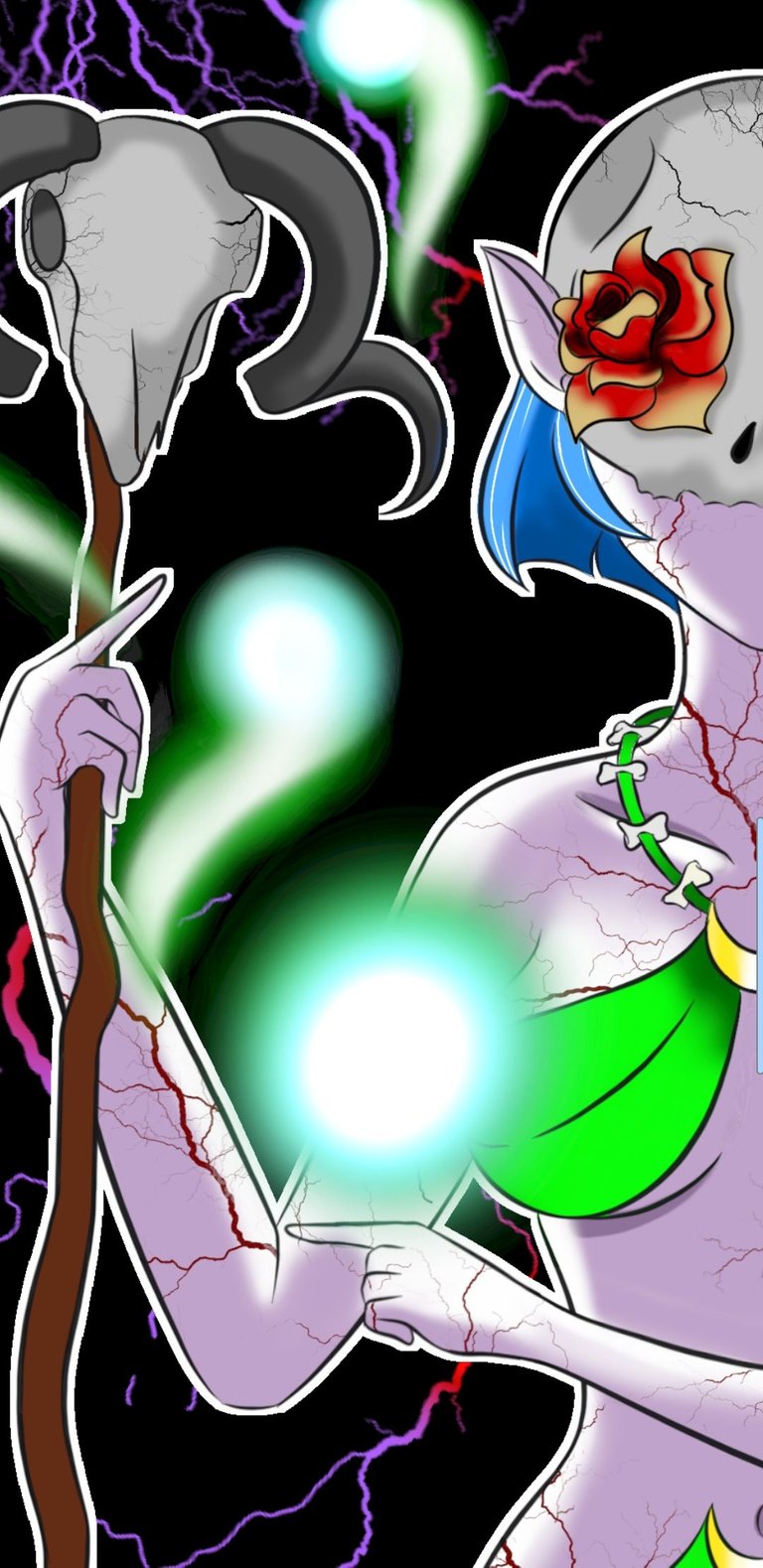 This is the final result. Didn't go for the Fog cause I want the focus on her. However, I can't think of anything to add on the background cause I don't have enough space. The app is also crashing adding more layers and layers are getting swapped. Couldn't load and save the video of the process either, not sure why but the app was really acting crazy creating this drawing. I hope you like her and looking forward to creating more Art!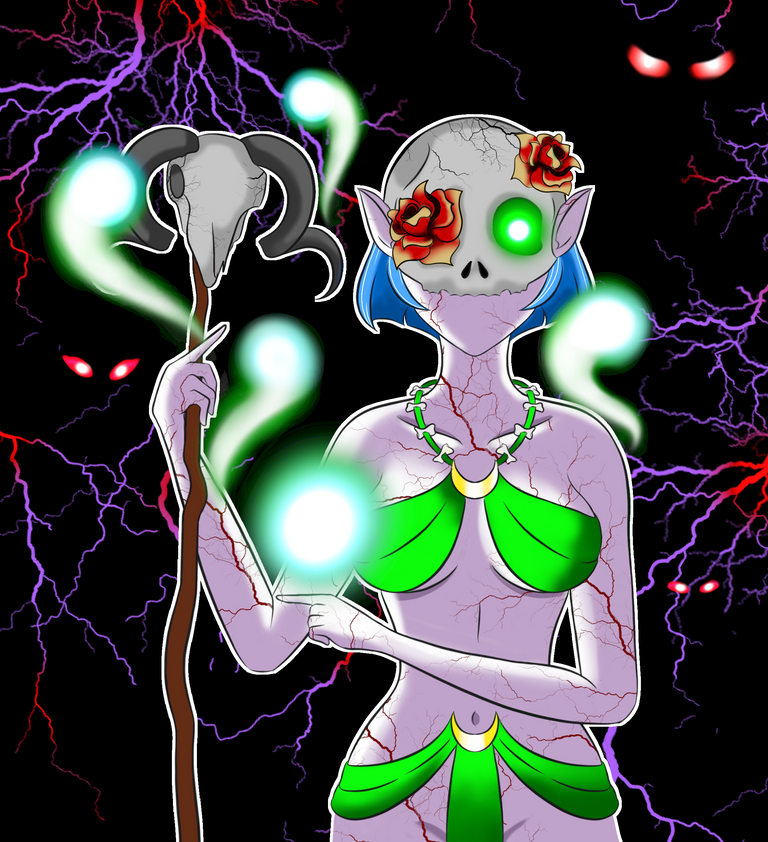 ---
---