BATTLE MAGE SECRETS Weekly Challenge! - Noxious Fumes Ruleset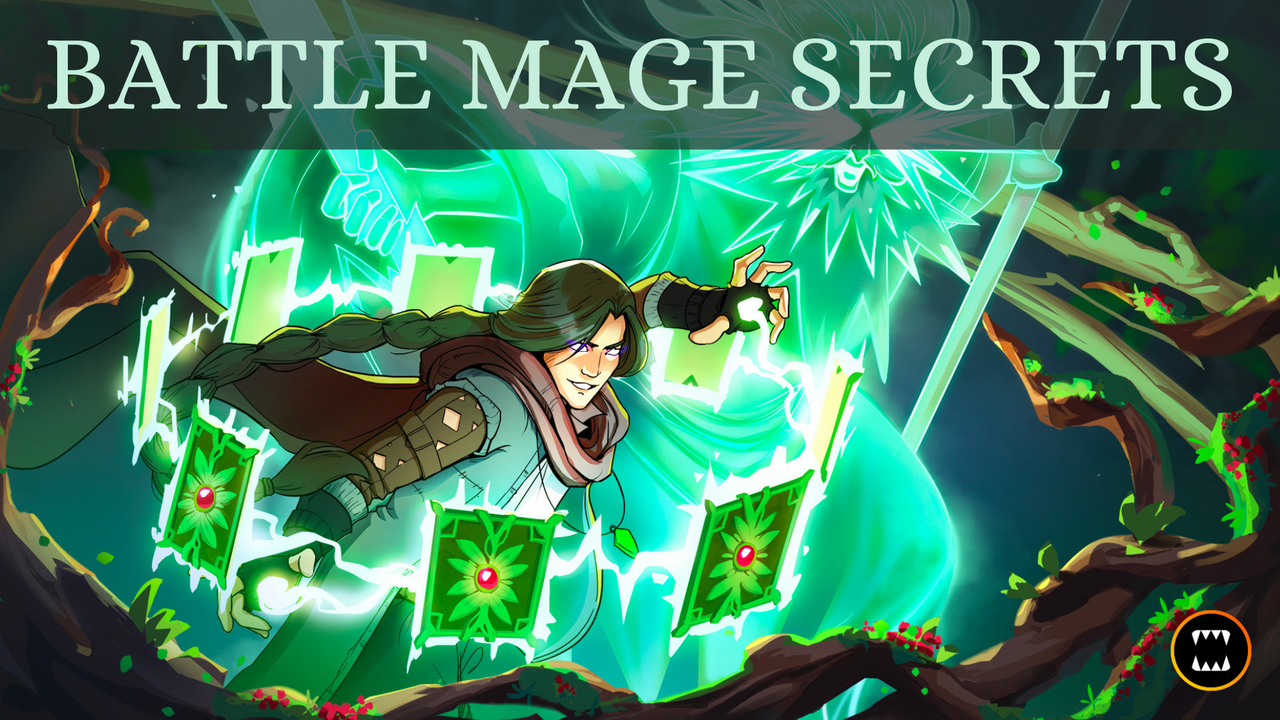 Hi Guys! The ruleset we are focusing on is Noxious Fumes.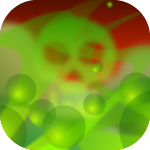 In a Noxious Fumes ruleset, all units start the battle in a poisoned state. While in poisoned state, units will suffer 2 health points deduction per round.
---
Lets take a look at a Modern Silver ranked match with Noxious Fumes as one of the ruleset. The battle restrictions are:
Back to Basics and Noxious Fumes with a max mana of 16. Only Fire and Death splinters are allowed in this battle. The Video for the Full Battle can be seen here:
https://splinterlands.com?p=battle&id=sl_15f05c28995aee20426324b59965da2e&ref=genming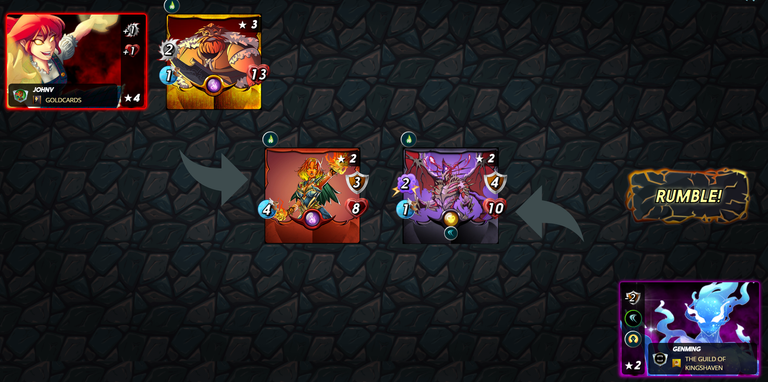 | Splinter | Mana Cost | Position | Reason |
| --- | --- | --- | --- |
| Astral Entity | 6 | Summoner | I chose Astral Entity because of its Resurrect ability. Any unit that got resurrected would have the poisoned state removed. I thought this would be very useful in this match. |
| Usut | 10 | 2nd | Chosing what units to use is a tough decision in this match. Normally I would go for units that has Immunity ability or unit with Cleanse ability. Immunity would means the unit wouldn't start the match in a poisoned state whereas Cleanse would allow a unit to remove poisoned state from any friendly unit in the first position. However none of this will work because of the other ruleset, Back to Basics. Back to Basics means all units will start the match without abilities. I finally went with Usut because it has high health and some armors. Also Usut is a magic attacking unit which means it will bypass armor and hit at the enemy units' health right from the start. |
| Total Mana: | 16 | | |
---
Opponent Lineup:
My opponent went with a Fire splinter with a Iidri Fyre as the tank and Tusk the Wide at the back. It is obvious my opponent wants to outlast me using superior health points. This should be a close fight.

End of Round 1: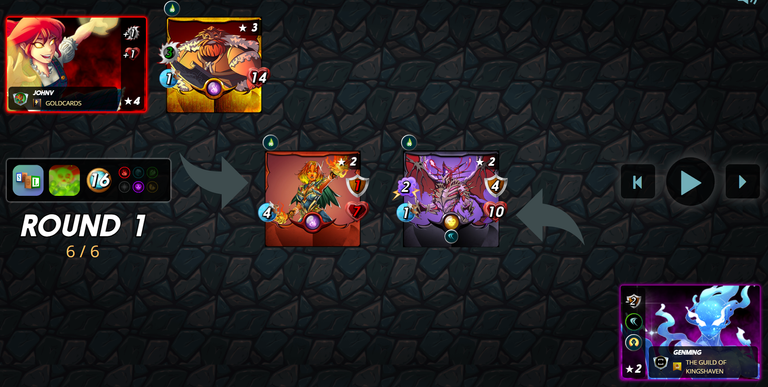 The round started with my Usut hitting my opponent's tank while not getting attack back as my opponent only attacking unit is hiding behind the tank. But one look you can see I am 4 health points behind my opponent strongest unit.
End of Round 2: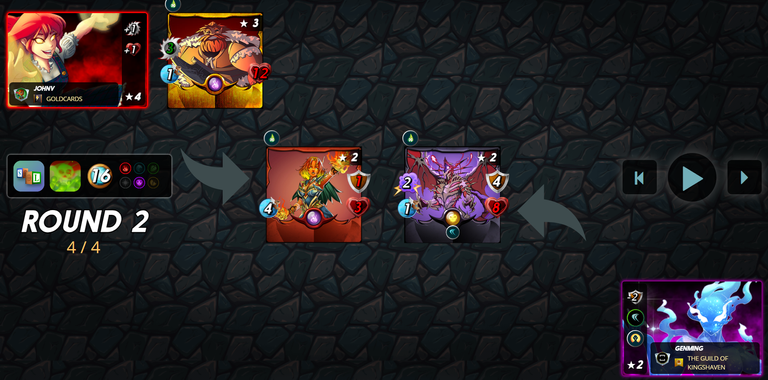 The 2nd round starts with all our units suffering 2 health points deduction from poisoned. I then proceed to weaken my opponent's tank further.
End of Round 3: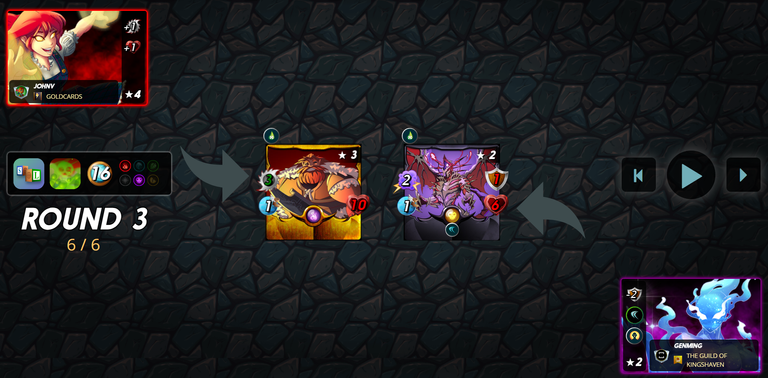 I killed off the opponent's tank in round 3 and now faced Tusk the Wide which immediately hit back at me. Now is where it get interest as at this point I am still 4 health points behind but I can get resurrected once by my summoner.
End of Round 4:
In this round you can see why it is better to use magic attacking units in Back to Basics ruleset. As my Usut still have 1 armor left, my opponent unit used up its attack turn to remove that 1 armor while I hit the opponent health points directly. Now our health points difference is just 2.
End of Round 5: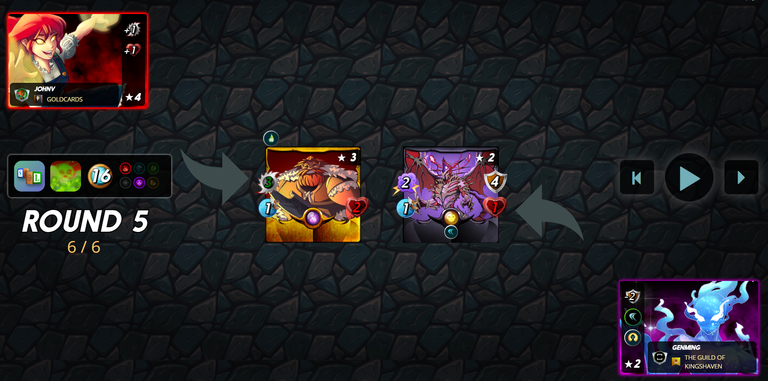 My Usut died in this round but got resurrected by my summoner and now had 1 health points and 4 armor with no poisoned status. Game over for my opponent.
End of Round 6: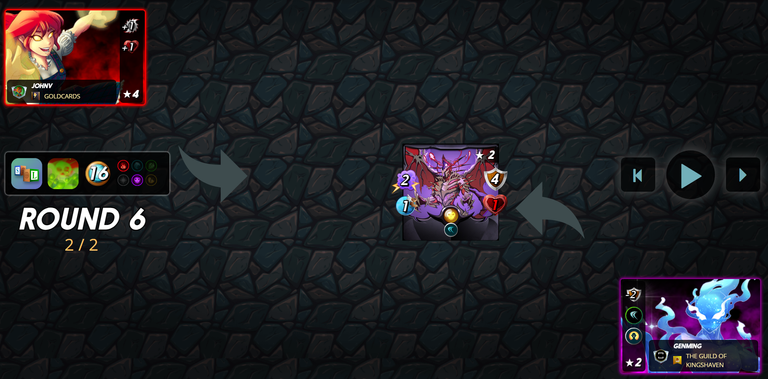 Poisoned killed the last opponent unit and I won.
KEY STRATEGY
My strategy was simple. To make use of the Resurrect ability of my summoner, Astral Entity, to outlast my opponent in this Noxious ruleset. I would said it worked very well.
SUMMARY
As you can see, Resurrect gives you a strong advantage in a Noxious Fumes ruleset. However there are also quite a number of other effective strategies to use namely:
Immunity - Immunity units are very important in a Noxious Fumes ruleset as it means the unit wouldn't be poisoned. If not for the Back to Basics ruleset, I would have gone for Immunity units in the above battle.
Martyr - Another strategy I used frequently in a Noxious Fumes ruleset is making use of Martyr units. Putting Martyr unit in the middle of your lineup and then letting it die from poison would boost the Martyr unit's adjacent units.

To any new players who wish to explore the world of Splinterlands, do feel free to sign up with my REFERRAL LINK 😊.
My guild, The Guild of Kingshaven, is also looking for new members. For added incentive to joining us, our guild leader will also be assigning Runi to any new member that can actively participate in brawl battles and give donation to our guild buildings. Runi is extremely powerful and is the only unit that has the Rebirth ability.
Our guild link is https://splinterlands.com/?p=guild&id=07ab9325eea386c3570db41f53fd991e78806485&tab=
---
---