Equal Opportunity to Die
I'm not sure why this particular ruleset is called Equal Opportunity. It disqualifies numerous monsters that have no opportunity at all, but to serve as decoys. Well, there is a potential career path for such creatures. One can ascend from being a mere decoy to becoming a cadaver, without having accomplished a single feat to warrant such an honorable promotion. However, several other monsters seize this unequal opportunity and, under the guidance of a wisely picked summoner, gain dominance on the battlefield. Now, let me share an in-depth analysis of my victorious strategy for a mid-mana cap Equal Opportunity battle. In this one, all monsters were Armored Up, prompting me to opt for a different summoner than I would typically choose. Without further ado, here's the lineup I assembled: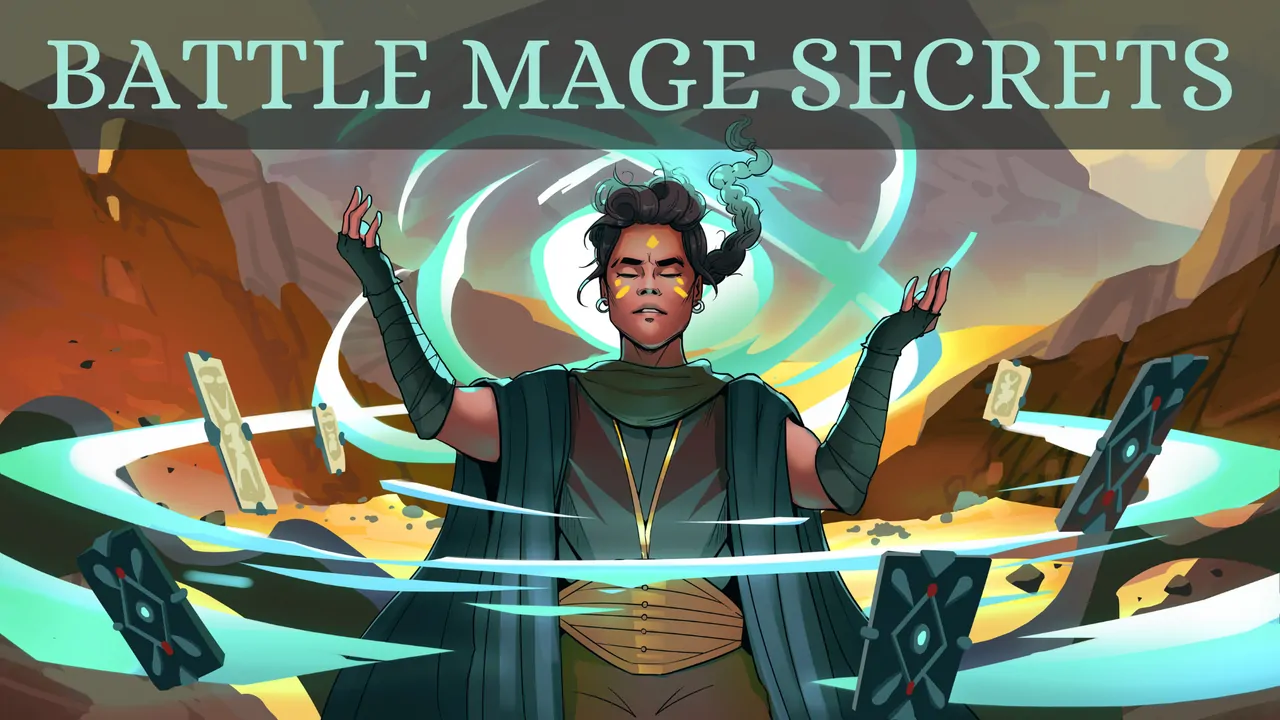 Grandmaster Rathe added one extra armor point to each of my monsters. However, the true game-changer was granting the Void Armor ability, effectively reducing the offensive potency of my opponent's magic strikers by about half. It ensured each of my monsters could withstand at least two strikes, regardless of their intensity. Even when resurrected, they were able to endure a minimum of two additional strikes.
Pelaceor Deceiver is a superb low-mana tank when used wisely. In higher levels, it gets Magic Reflect, which was Amplified thanks to my summoner's buff. My Deciever eventually got 4 HP + 3 Armor points, great value for two mana points. It reflected some damage within the game, wiped out Djinn Muirat's armor, and blocked my opponent's tank evading four or five of its quite powerful attacks. What a monster, huh?
My beloved flying tiger Kralus was a must in such a battle. This self-healing and immune monster is typically susceptible to magic attacks. However, Void Armor significantly mitigates this vulnerability, allowing Kralus to stand against magic strikers, especially when he is supported by three other outstanding cards I incorporated into my pack.
I am not religious, but I still admire one martyr – my golden foil Venari Marksrat. I make other monsters resurrect him as often as they can, so he could die over and over, buffing my other cards into unbeatable killing machines. The life of a self-sacrificing creature doesn't seem much fun, but he's a martyr for a reason, ain't he?
While one might assume that Corsair Bosun would naturally align with the Water splinter, he's my favorite second-position card of the Life pack. In the context of Equal Opportunity games, he's great at any but the first position. I only made sure he was next to Venari Marksrat.
I don't consider Adelade Brightwing to be a particularly good card of her own, but she becomes amazing when combined with Grandmaster Rathe and Venari Marksrat. She repairs armor that blocks magic attacks, revives Marksrat, and flies so she may evade some physical attacks. What a combo!
The Battle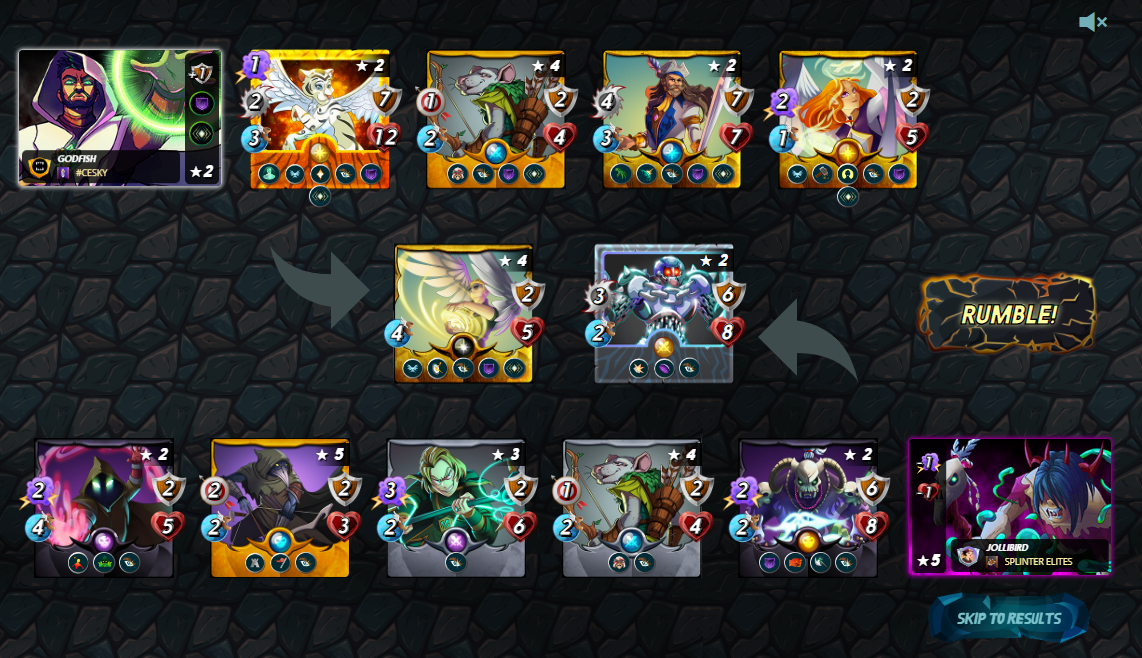 While I picked a set perfectly tailored for the ruleset and with their synergy in mind, my opponent came up with reasonably good but not much fitting cards. Ravenhood Warden granted +1 melee attack and +2 armor, but he was sentenced to perish first, so the armor buff came in vain. And as there was just a single melee striker, the other buff was not of much use either. Camouflaged Magi Necrosi would be a smart pick if only he wouldn't snipe my self-healing Kralus all the time. Chain Golem is a generally good tank, but this time it was unlucky enough to miss my flying tank, and since the other cards focused on my Venari Marksrat, Chain Golem did almost no harm this time. The other two cards were magic strikers, but as I said, my set was made to eliminate magic threats. Thus, the outcome was a decisive victory for Life over Death. Usually, it's the other way around.
Check out the battle here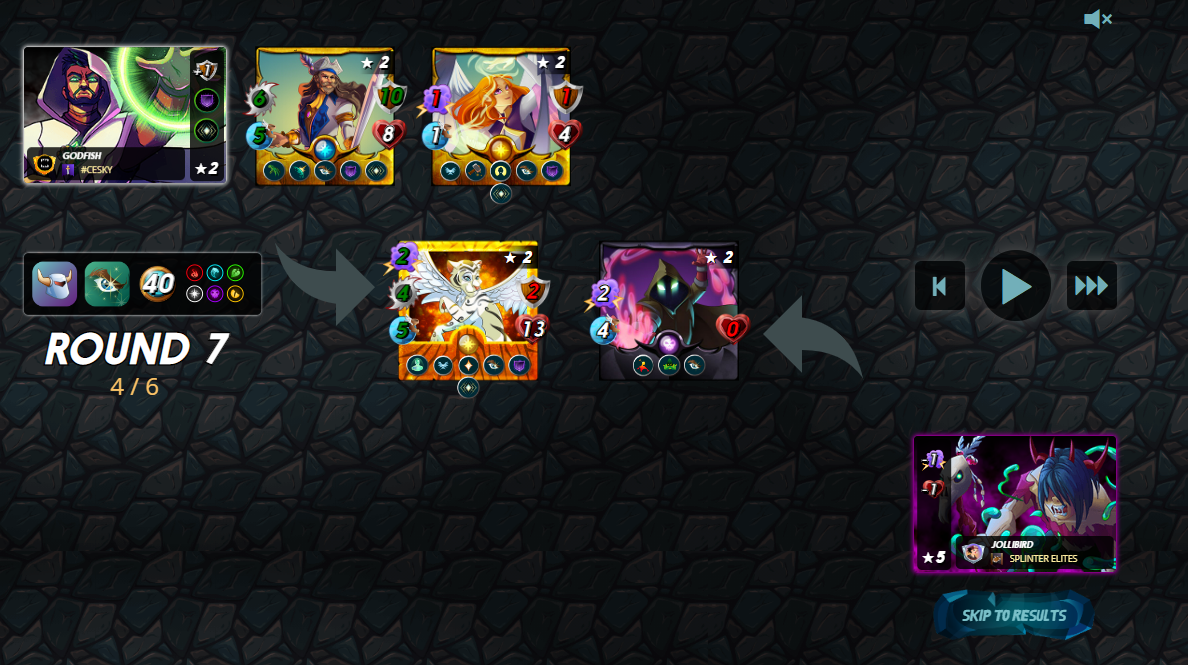 Posted using Splintertalk
---
---