Sniping for Life
In my first submission for the Battle Mage Secrets challenge, I mentioned the importance of dealing higher damage as a key factor in games played under the Equalizer ruleset. Nevertheless, it is important to note that there are ways to outwit your opponent by leveraging seemingly weaker yet synergistic card combinations. To illustrate this, I would like to share one mid-mana cap game of mine under the Target Practice, Aim True, and Equalizer modifications. My cards couldn't initially match the opponent's in terms of dealt damage, yet three of six survived.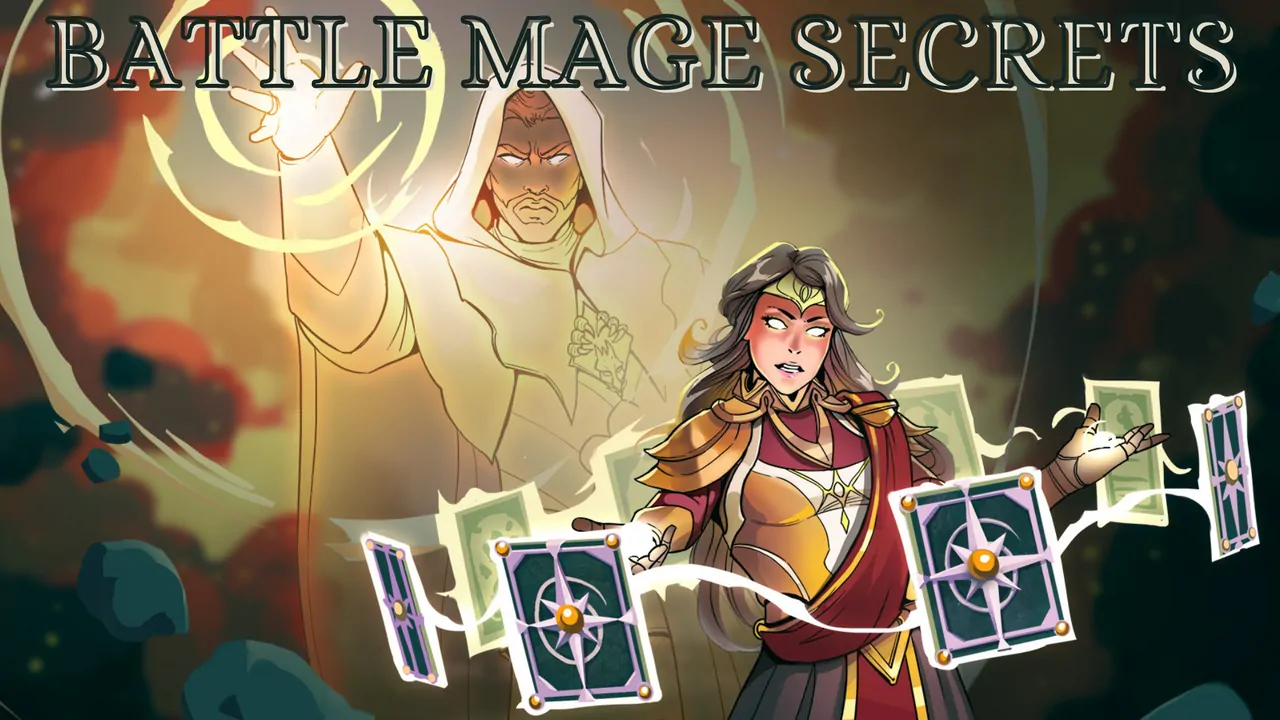 Unlike most summoners, Chanseus the Great comes with no buffs. In exchange, you get three super-useful abilities for a game under this ruleset – he repairs my tank's armor, heals the sniped monster, and resurrects the first fallen monster, which happens to be a Martyr card.
One of my most favorite cards ever, the legendary flying tiger, Kralus himself, cannot be neglected in such games. He usually avoids several physical attacks thanks to his moderate speed and Flying ability, yet under Aim True rule, he would have to face everything coming his way. Nevertheless, Kralus can heal himself and gets his armor repaired by the summoner every round.
Fortune smiled upon me as I dropped four golden Venari Marksrats recently. No wonder I leveled this neutral Martyr up. When deployed in my Life deck, it can be resurrected several times per battle and boost other monsters' stats to insane numbers. I managed to get him resurrected twice this time. And I was sure he would be shot down as the first thanks to the Target Practice rule.
Adelade Brightwing, despite her sluggishness and generally modest stats for a 7-mana monster, bears inherent value due to her Resurrect and Repair abilities. I play her whenever I need to revive my Venari Marksrat and keep Kralus' shields up.
As usual, Soul Fiend is just free cannon fodder. If he wasn't a mere fiend, I would feel quite guilty for him. The Equalizer rule gave him some HP at least. However, Soul Fiend did not actually participate in this one.
One might be surprised, that one of my most important cards costs just 2 mana. Halfling Alchemist, with his Halving ability, often proves to be a game-changer. He managed to halve attacks of only two monsters this time, but he could be a real threat when backing a tank with Shield and/or Void.
Anticipating at least one healer within the opposing set, I made sure to take a medic myself – Doctor Blight. With a combination of Affliction, Poison, and Camouflage, Doctor Blight was born for such games. He caused some buzz in my opponent's deck and turned the tide of the battle to my side.
The Battle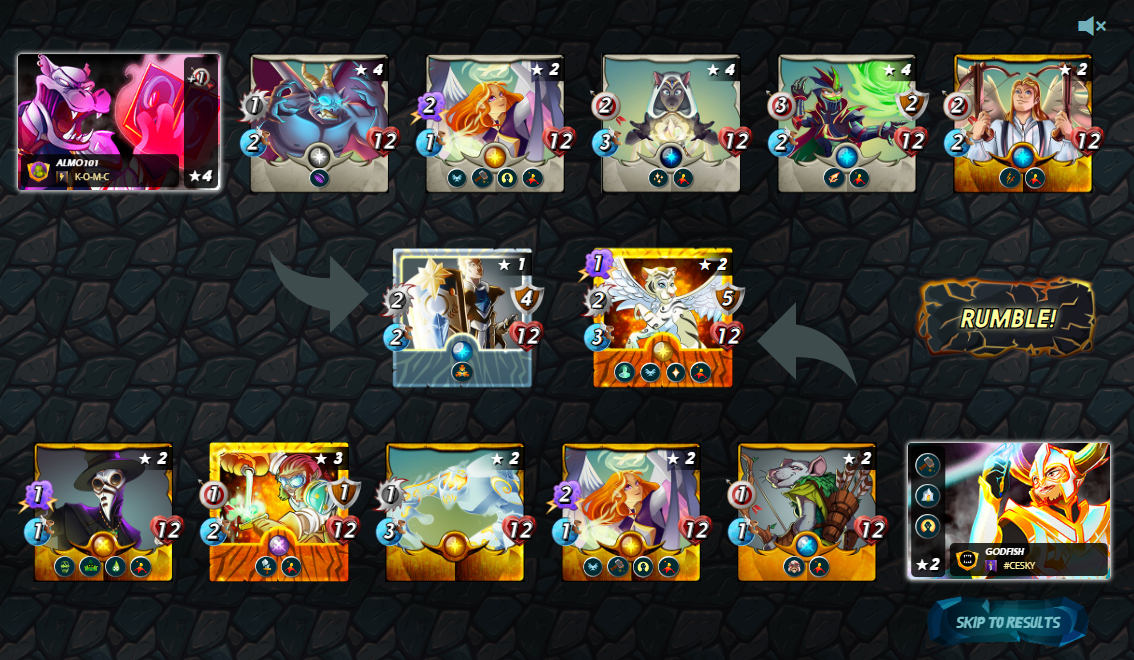 My opponent relied on brute force, choosing a set of powerful ranged cards buffed by General Sloan. Protecting the rear strikers by employing Shieldbearer as the tank was a bit gamble as I could have one or two Fury monsters that would eliminate Shieldbearer in almost no time. The only unreasonable move was employing Portal Spinner with Scattershot. The chance to shoot down a random monster under the Equalizer ruleset is minimal, so it was basically wasted 5 mana points.
Nevertheless, once my Kralus got all the Martyr boosts, he got almost invincible taking into consideration his self-healing ability and repair provided by my summoner. On the other hand, camouflaged Doctor Bright ensured my opponent's card couldn't be healed and even managed to poison some of them. So at the end of the day, it was a very decisive victory, mainly thanks to a martyr for 3 mana points.
See the entire battle yourself here!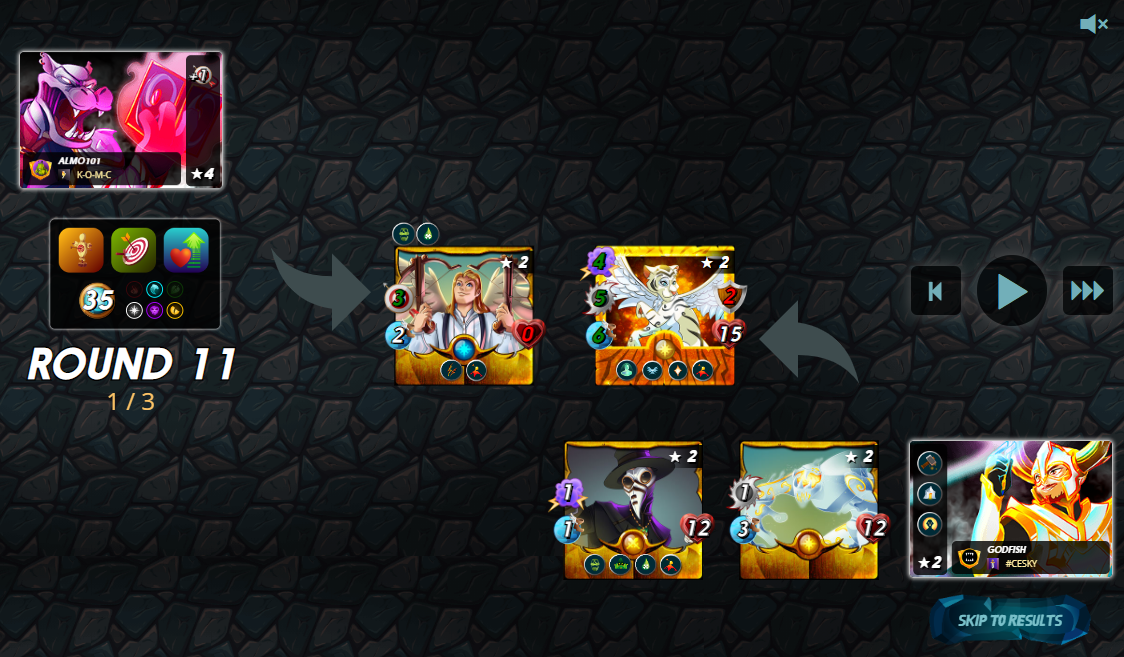 Posted using Splintertalk
---
---