Enter the Fiendish World of 0-Cost Creatures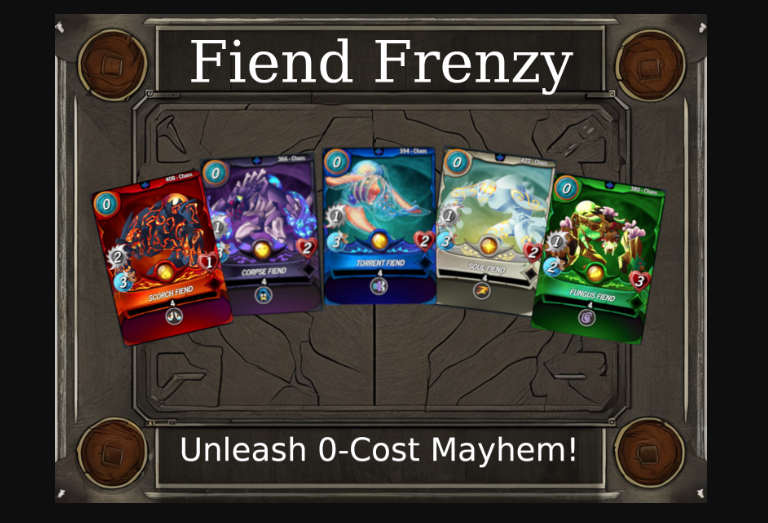 Welcome back to TCGonks, where we bring you the latest and greatest from the Splinterlands game card market. Today, we're diving into the world of fiends, a hidden gem in the game that's been overlooked by many. Fiends are a type of card that are available in each of the five splinters (red, green, white, black, and blue) and offer a ton of potential for players who know how to use them.

The Scarce, but Sinister Fiends

You may be asking yourself, what exactly are fiends? Well, they are 0-cost creatures that do not have spells or abilities until they reach higher levels, which require combining the scarce cards. But despite their lack of special abilities, fiends are incredibly useful and are a staple in many top-performing decks. And, with only 19,000 fiend cards in circulation and 200,000 players in the game, they are also incredibly rare.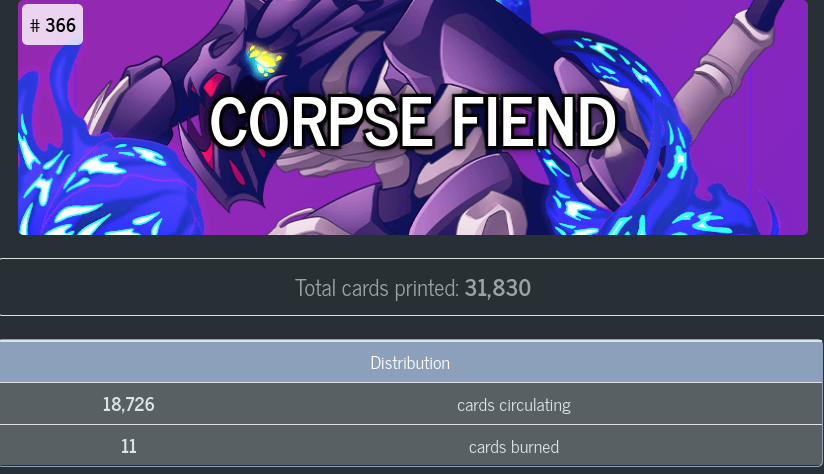 Scarcity is the Name of the Game: Only 18726 Fiends Exist in the Market
You see, fiends in Splinterlands are a bit like Dobby the House Elf from the Harry Potter series. They may be small and seemingly insignificant, but oh boy do they pack a punch! Dobby was always underestimated by those around him, but he consistently proved himself to be a valuable asset and a loyal friend. And just like Dobby, fiends in Splinterlands can often be overlooked, but they should never be underestimated!
You may be thinking, "Why is Gonks comparing fiends to a house elf? That's crazy!" But just hear me out. Dobby was a free elf, which means he was free to act as he pleased. Similarly, fiends in Splinterlands have a mana cost of 0, which means they are free to join your team without costing you any precious mana. But don't let their lack of cost fool you, these little guys are fierce fighters and can often be the key to a successful battle.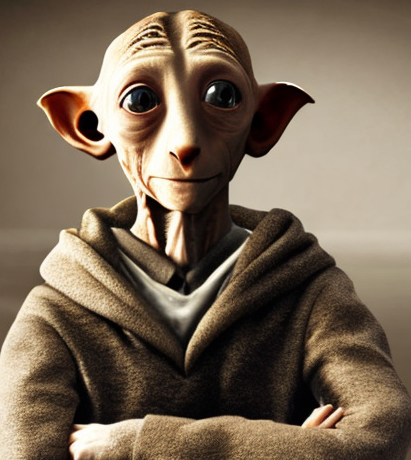 Dobby, the Brave Elf, Claims He'd Still be Standing with a Fiend by His Side
So, as you build your decks in Splinterlands, don't overlook the humble fiend. Just like Dobby, they may surprise you with their bravery and strength. And who knows, maybe one day you'll have a fiend as loyal as Dobby, helping you conquer your opponents and claim the glory of victory! Remember, the smallest creatures can sometimes make the biggest impact, just like Dobby proved time and time again. So, let's give a cheer for the fiends, and may they bring unexpected wins to your battles!


A Fiend for Every Game

So, why are fiends so highly sought after? The answer is simple: they are an essential part of every deck. With their 0-cost, fiends allow players to fill their teams with other high-cost cards that pack a powerful punch. They also act as a shield for more valuable creatures, soaking up damage and buying time for the rest of the team to deal damage.
And, as fiends reach higher levels through card combining, they can also become valuable assets in battle with added spells and abilities. These upgrades make fiends even more versatile and useful in battle. So, whether you're a seasoned veteran or a newcomer to the game, fiends are a must-have for any successful deck.

Unleash the Fiend within Your Deck

Are you ready to unleash the power of fiends in Splinterlands, my Gonkers? Think of fiends like the Groot from Guardians of the Galaxy, small in stature but with a huge impact on the game. In the same way that Groot can surprise everyone with his strength and abilities, fiends can also surprise your opponents with their cunning tactics and relentless attacks.
Investing in fiends now is like getting in on the ground floor with Groot. Just like how Groot's popularity skyrocketed after the release of Guardians of the Galaxy, the demand for fiends is only going to increase as more and more players discover their worth in battles. Don't miss out on this opportunity to double your investment and add some serious firepower to your team. Unleash the fiend and watch your wealth grow!

Join the Hunt for Fiends Today

So, there you have it, folks. The fiends of Splinterlands are a hidden gem just waiting to be discovered. If you're looking for an edge in battle, make sure to include these 0-cost creatures in your next deck. And, as always, make sure to keep checking back to TCGonks for all the latest and greatest from the Splinterlands game card market. Happy hunting, Gonkers!

divider courtesy of @libertycrypto27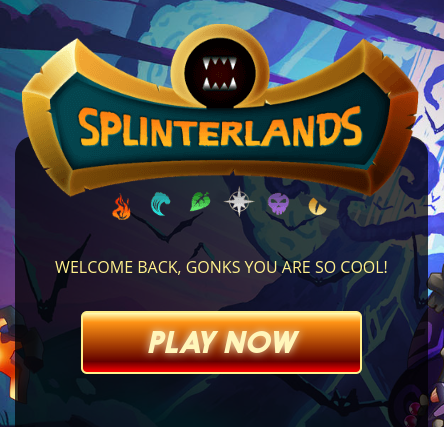 play splinterlands at https://splinterlands.com/
More content:
Posted using Splintertalk
---
---