Splinterlands Art Contest Week 254. Aquatus Fanart with ink on paper
This is my entry for this week´s contest.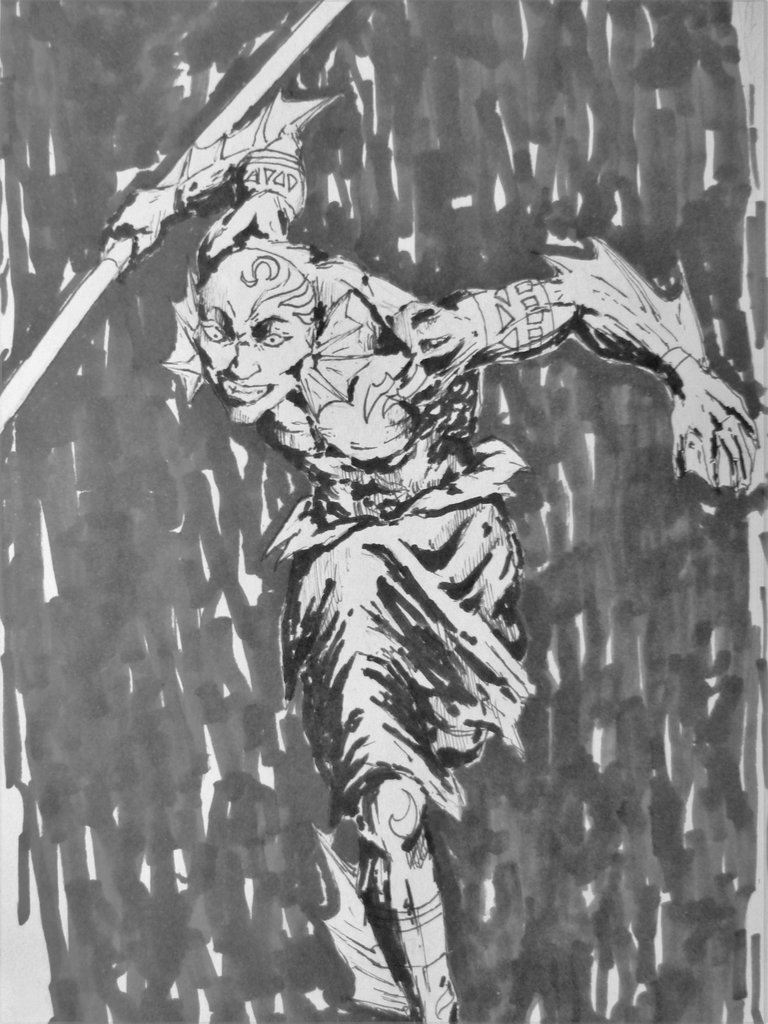 ---
First I drew the the sketch of how I would draw this character drawing the guide lines for the pose.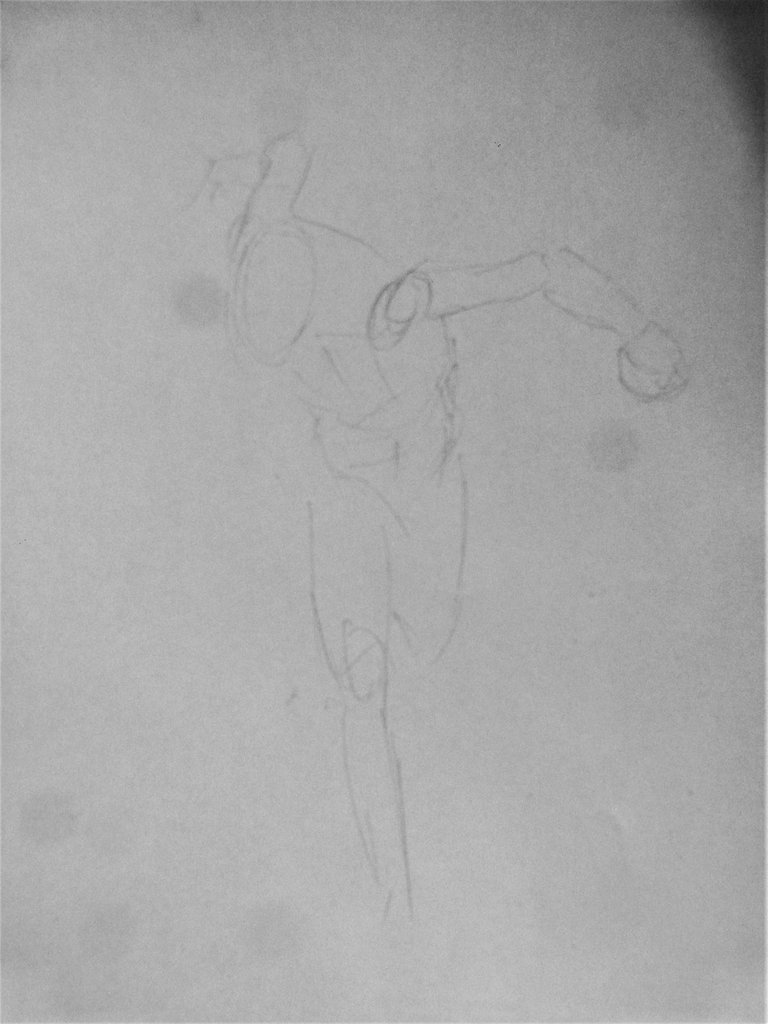 ---
Then I started drawing the character Aquatus on top of the guidelines with my mechanical pencil, I tried to draw his face to look like the reference as much as possible but It turned out to have a kind of psycho face which I loved it.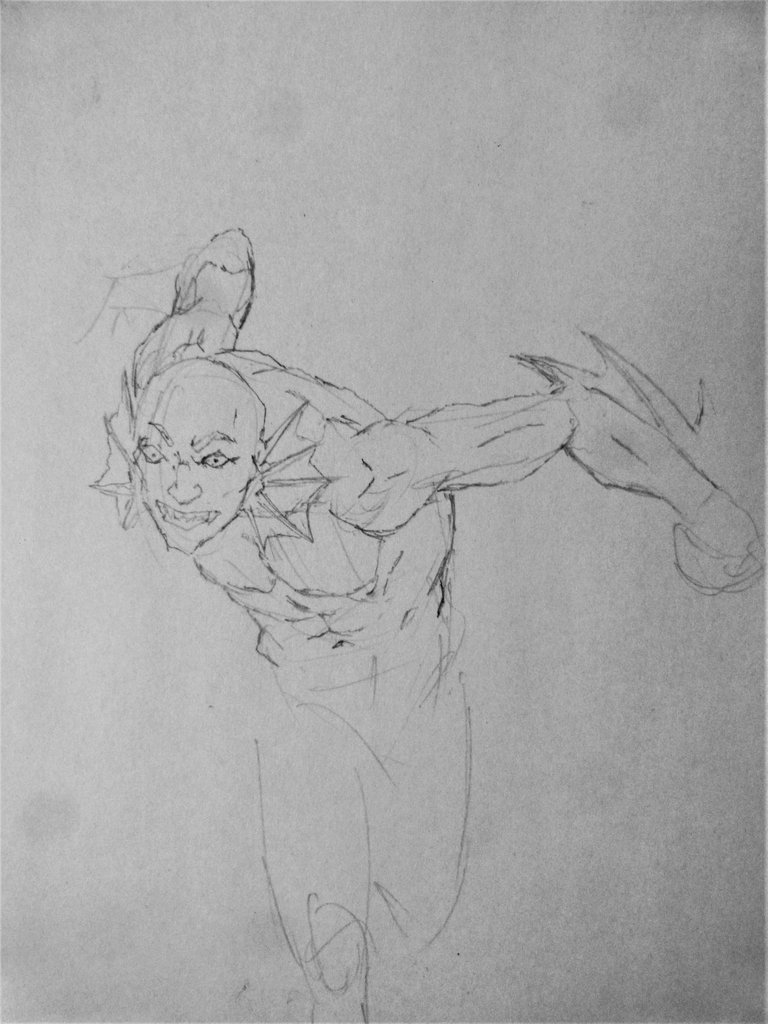 ---
The reference does not have the lower part of his body so I started improvising a little bit with his leg and clothes.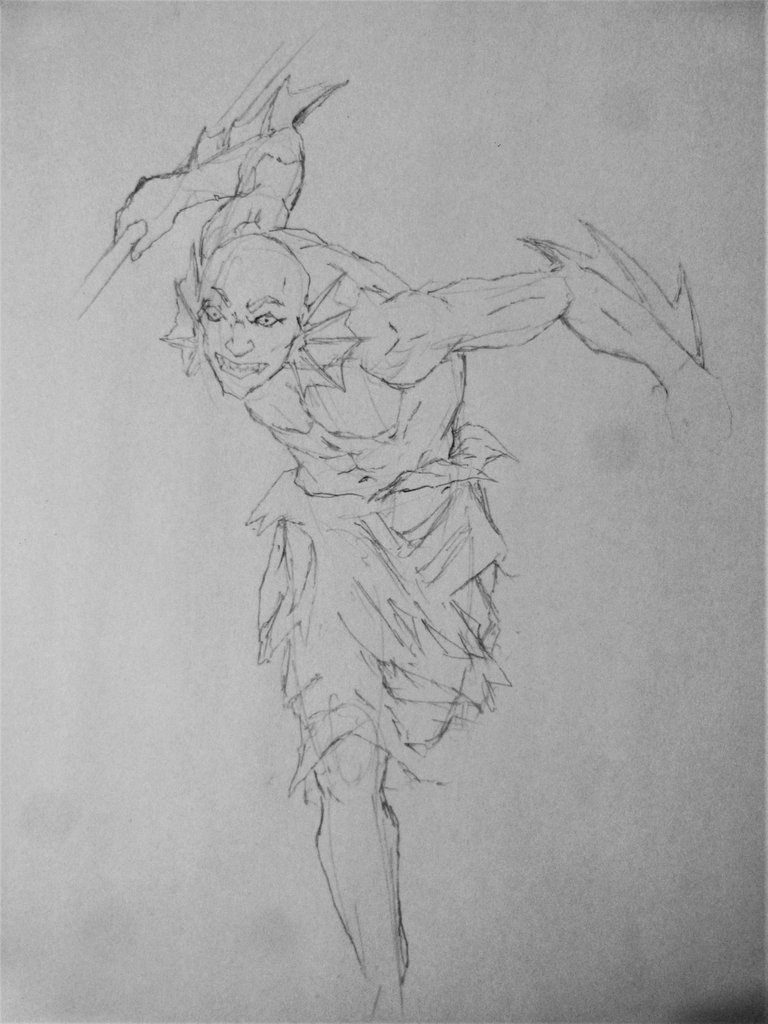 ---
Here I had all the sketch complete with some details and add a fin on his leg because I thought if he has on his arms he should have one on his legs, I was almost tented to do this drawing with only my mechanical pencil becuase I think It looks so cool like this, but I wanted to take the risk to do it with ink.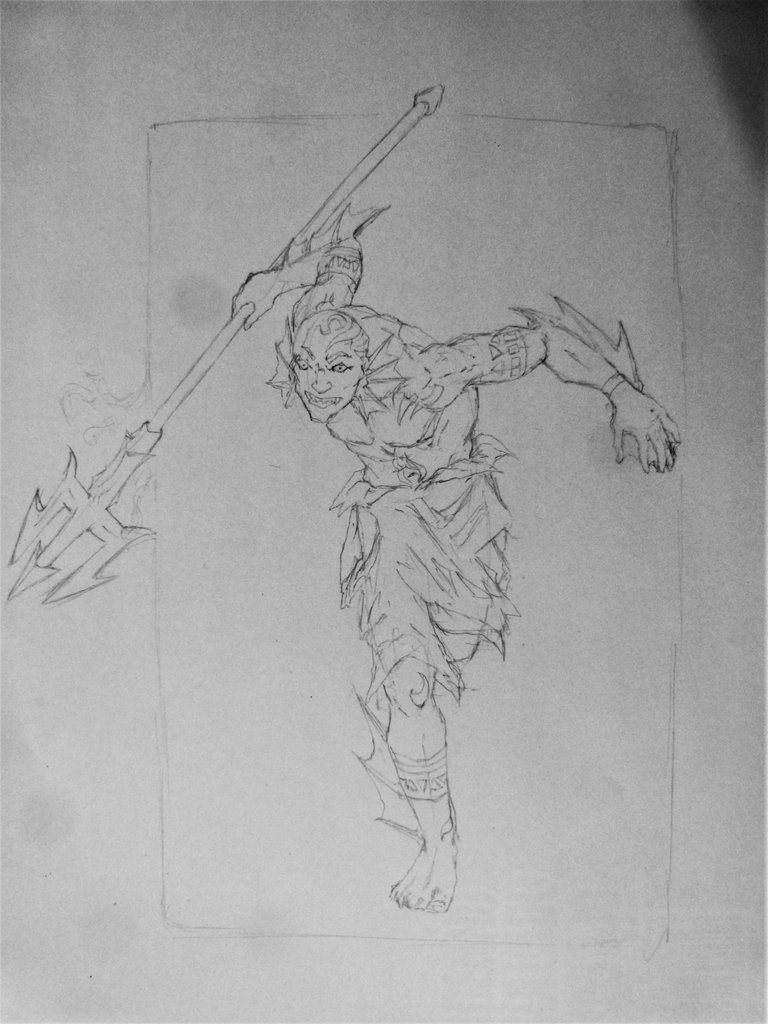 ---
Here is the outline of the whole drawing with ink.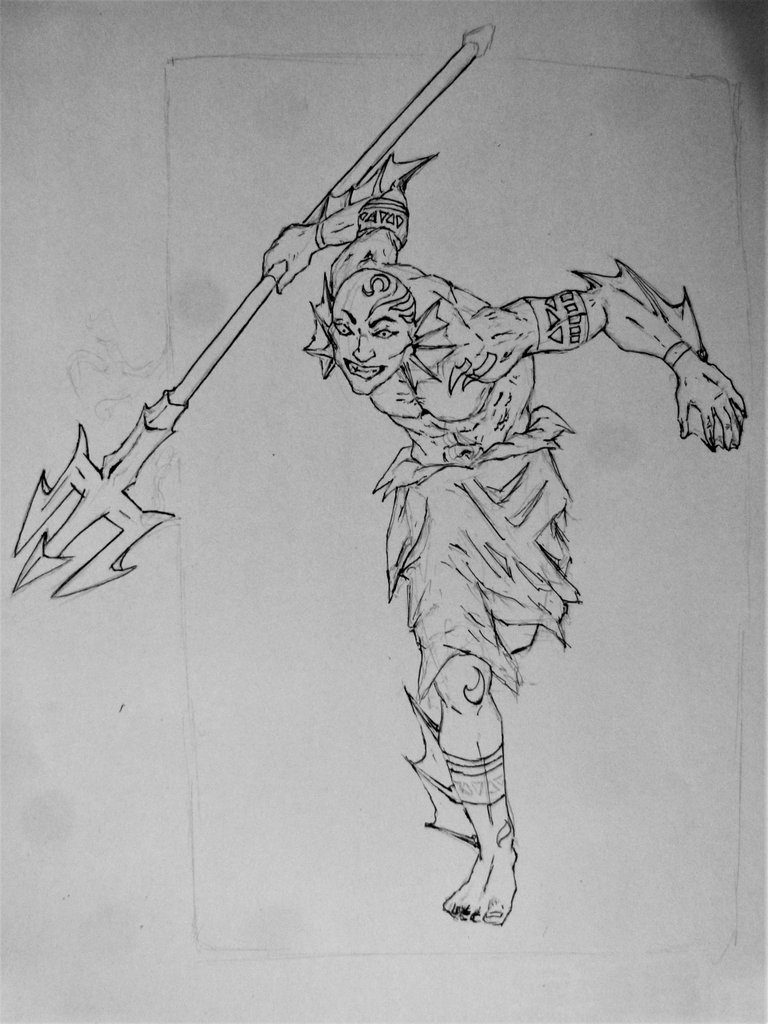 ---
Up to this point I just started adding the shadows on his skin with ink.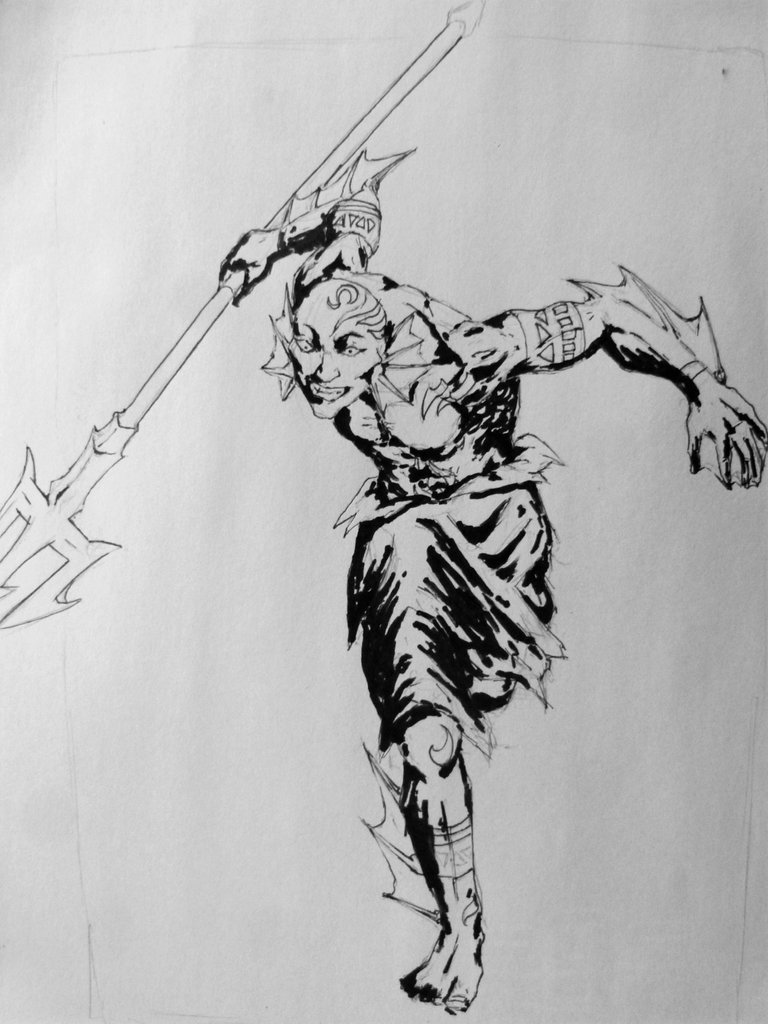 ---
Here you can see more details of shadows drawns with the black ball point pen.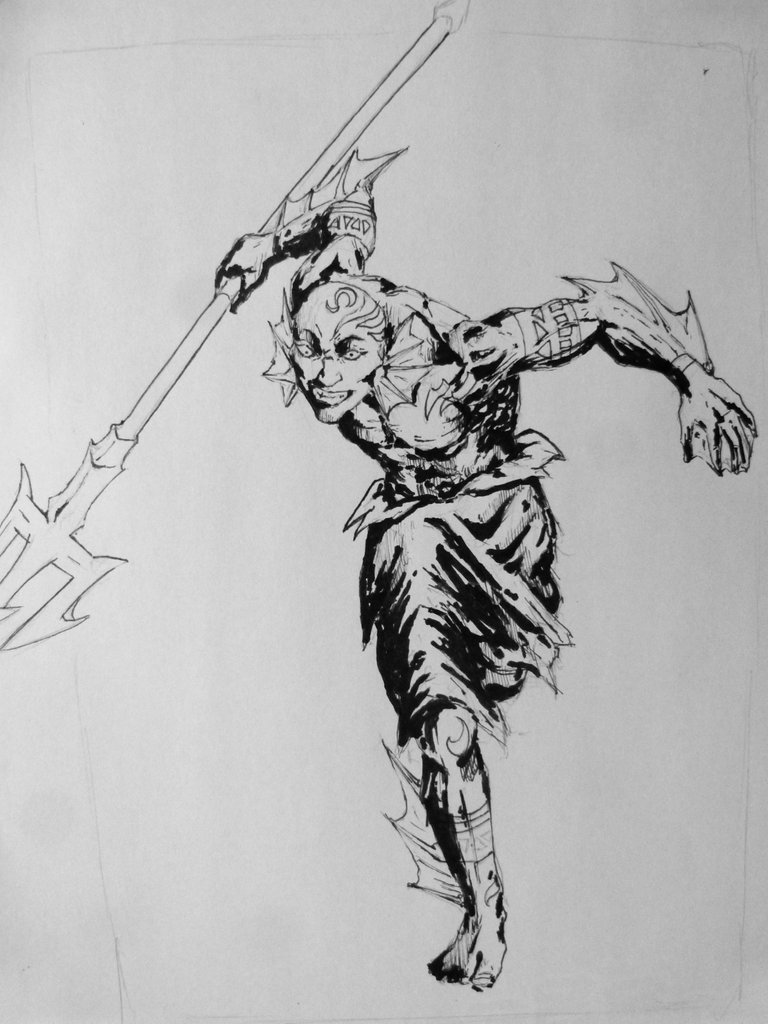 ---
You can see those details here closer done as vertical hatching.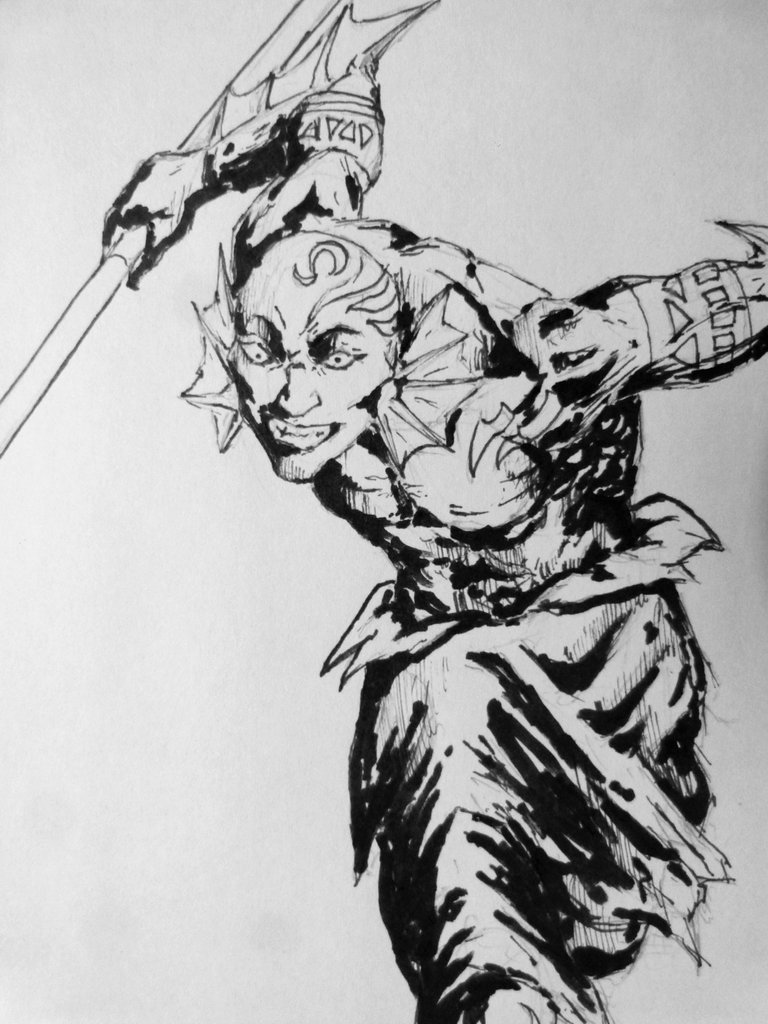 ---
And as for the final touch I draw a background as if he were running out a waterfall ready to finish his enemies out
I hope you like it as much as I do.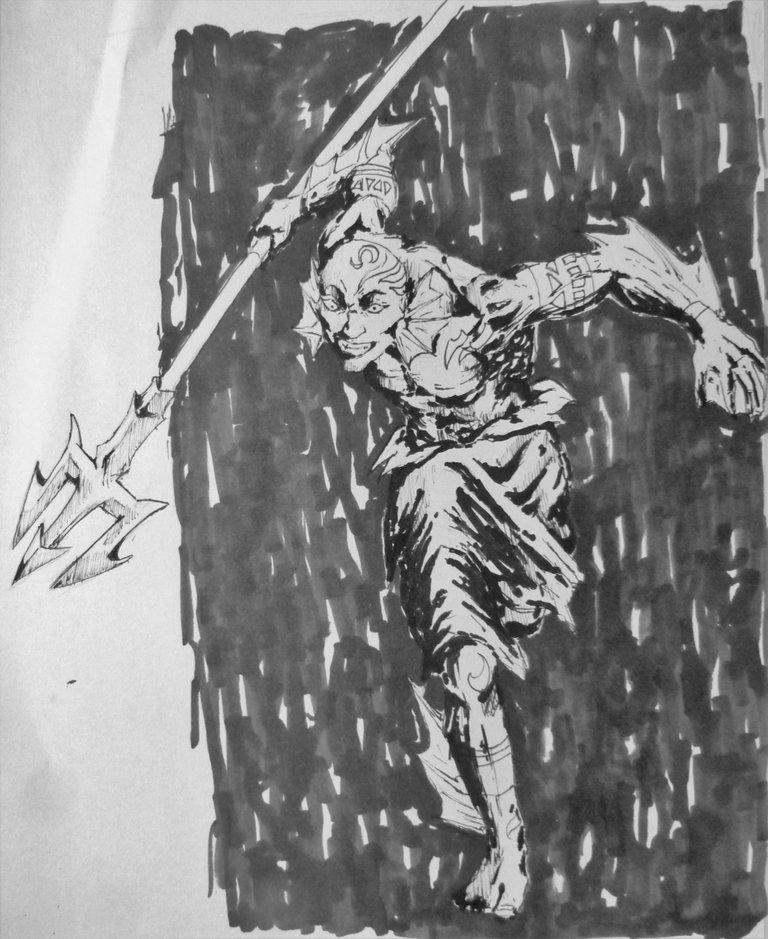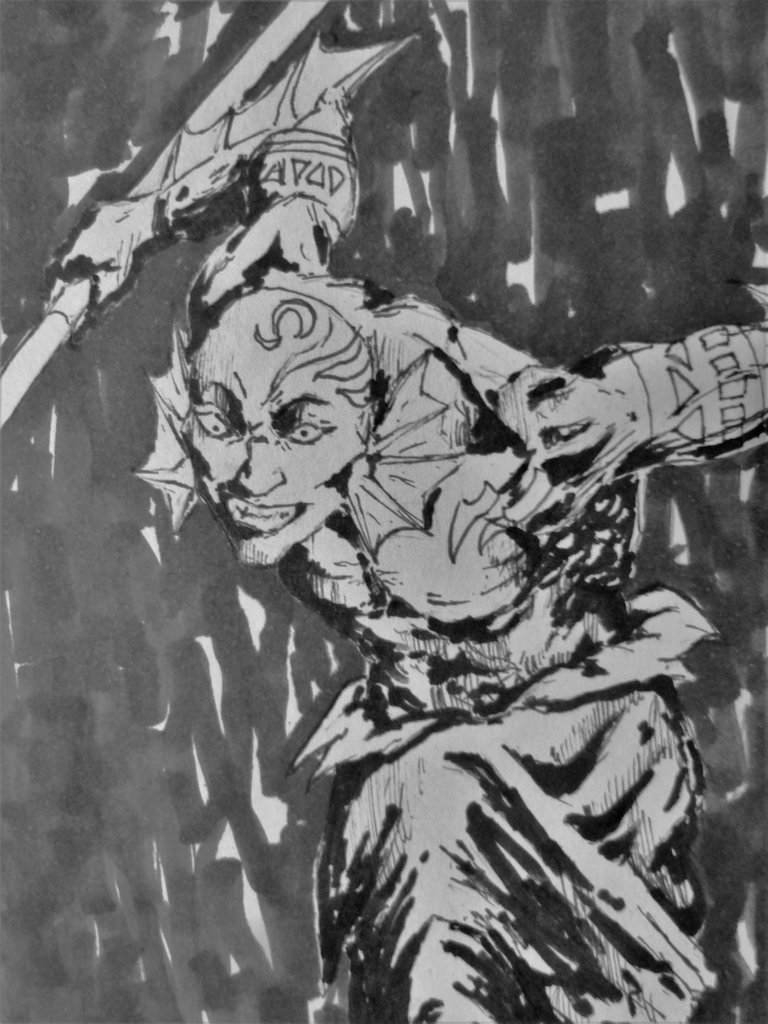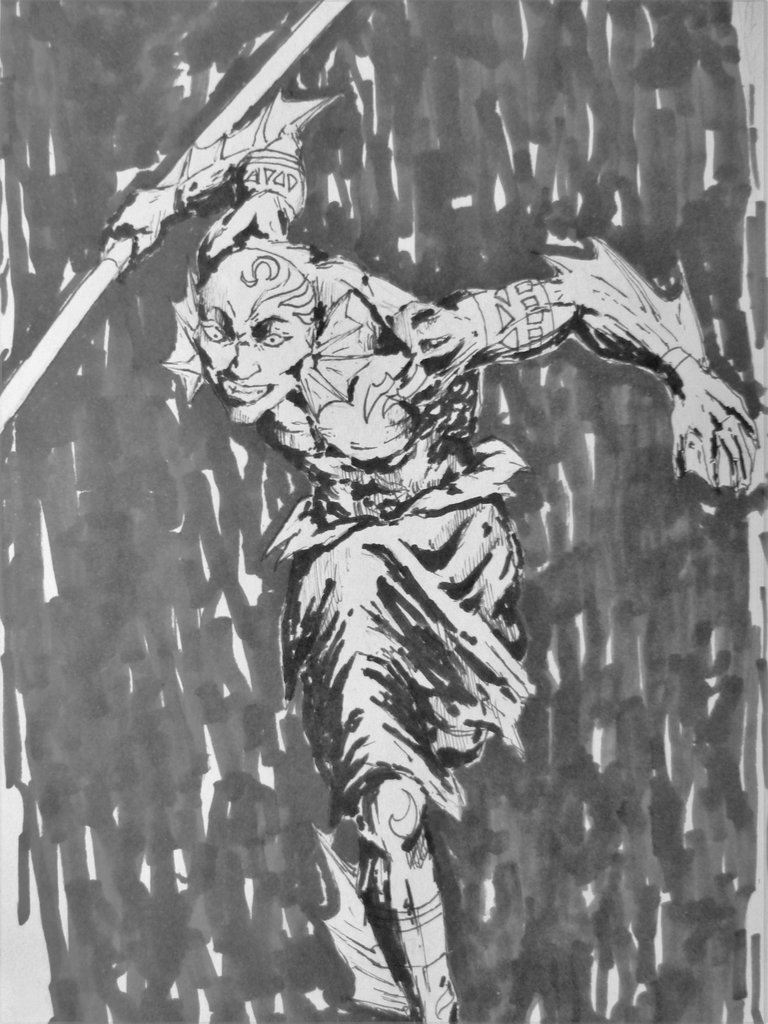 Reference
I choose this character for my drawing because I have always love drawing this kind of sea creature like tritons, mermaids and such, so this one fits my preferecen really good.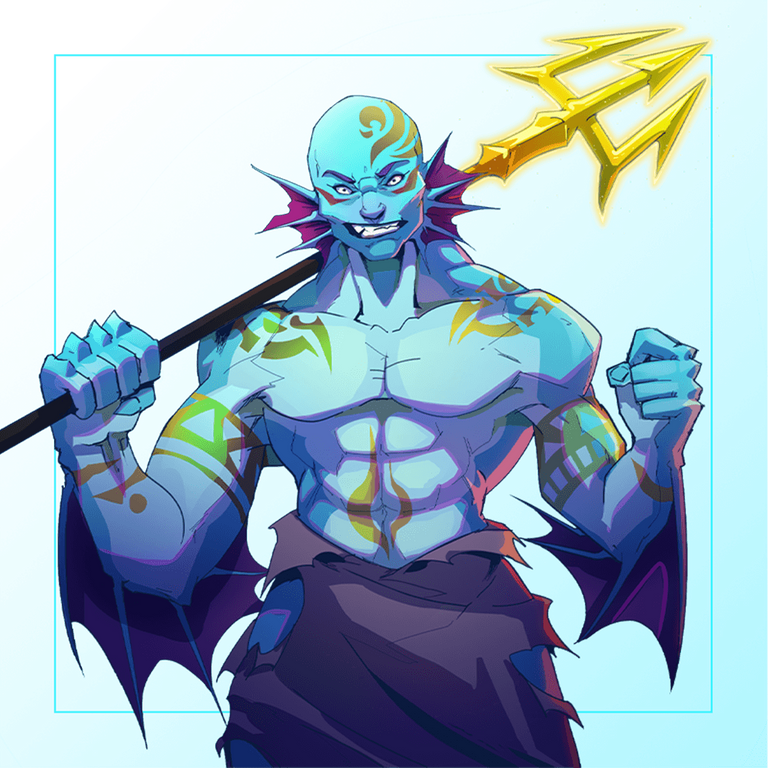 Aquatus
---
---