The darkside of downvoting, why i should not post on SPT.
So i started downvoting post that took no effort and do not value to anyone.
This post i downvoted , dede99 spams posts like this daily.
Suddenly my posts and comments recieved downvotes as retribution from this guy and his friends.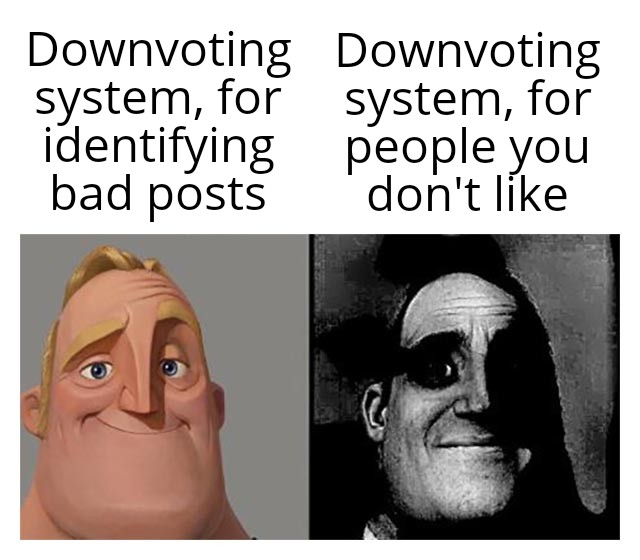 Downvoting can be a great tool to seperate content from spam. But it can also be easy be used for more darker purposes, like this example.
This is not the first time. If you posted on this site you probally got a reply from "gangstalking" the definition of a spammer. Interestingly he is not a bots! He really noticed i downvoted his spam and took time to downvote my comments.
Now, i will not post for a time so there is nothing from me so Dede99 and friends cannot downvote me. I will transfer some funds and if i find another spam post, i'll downvote his ass into oblivion. Thats why i should not be making posts or comments for a while.
Posted using Splintertalk
---
---