What procentage rewards is going to bots?
So a lot is done to reduce the rewards of low leeague accounds recently.
I wonder how much rewards do bots get relative to real players. Do bots get 75% of all rewards and only leave 25% for real players? Is it only 10% I don't know.
What I do know is that in higher tiers the rewards get exponential better. Not only do you get more chest daily and EOS, but the chance of the best reward, CL packs, also significantly increase. Silver 3 has a 0.25% drop rate gold 3 a 1% and this increases 0.25% with every rank.
If bots are in those high leagues we are screwed.
In last townhall they said they track the bots. I hope splinterlands will release the statistics on bots.
I'm afraid they will not release this information since it might reveal the severely of this issue.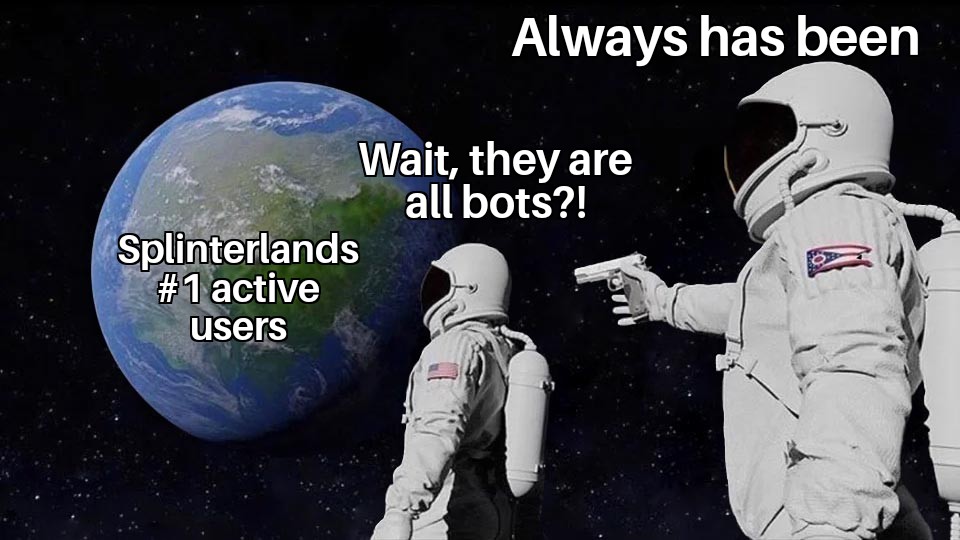 There is a article which estimates the amound of bots battles to be roughly 40%
Source
Even this simple approach cost a lot of time, but i think its really important to gind out how many bots there are and how much they eat away from the players rewards.
Posted using Splintertalk
---
---