You missed a almost free official splinterlands NFT! (DYGYCON SWAG)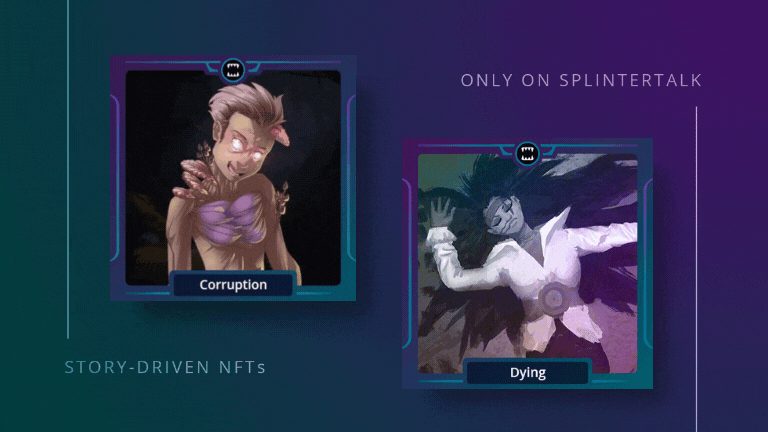 So i attended the DYGYCON 7 Which was overall a fun experience.
Within the DYGYCON 7 world there was also an auction.
Browsing thru the collection was quite tedious, then somebody joined my auction room and started browsing the same screen... (We got a bit in a browsing war, which was, to be honest quite fun.)
Bidding was done via QR-codes to a google forms, which seem the opposite of what the crypto space is intended for.
I personally think there are great platforms to auction NFT's i don't think this was the best way to go.
HOWEVER! since bidding was so weird, I think I was the only one who did a bid!! I got myself a nice Corruption NFT for only $10. The last one was sold for 10.000,00 SPT!
To get the NFT, I had to had mails back and forth with the Splinterland support, which gave me a heart attack when the transaction seem to have gone wrong. Together we figured it all out and the support was very friendly and professional.
I have no clue what my NFT is really worth, for me its value is a great reminder to a fun experience and i'm glad to simply have it. If you also have a great story behind a NFT please let me know.
Thanks for the support Splinterlands!
---
---