Yes! Time the upvotes!
Just a day ago I published a post titled "Time the upvotes?" in which I asked the question… is it still a thing to wait until a post is 5 minutes old before upvoting to avoid a reduced payout? Well, I found the answer in hive blog FAQ and the screenshot is below.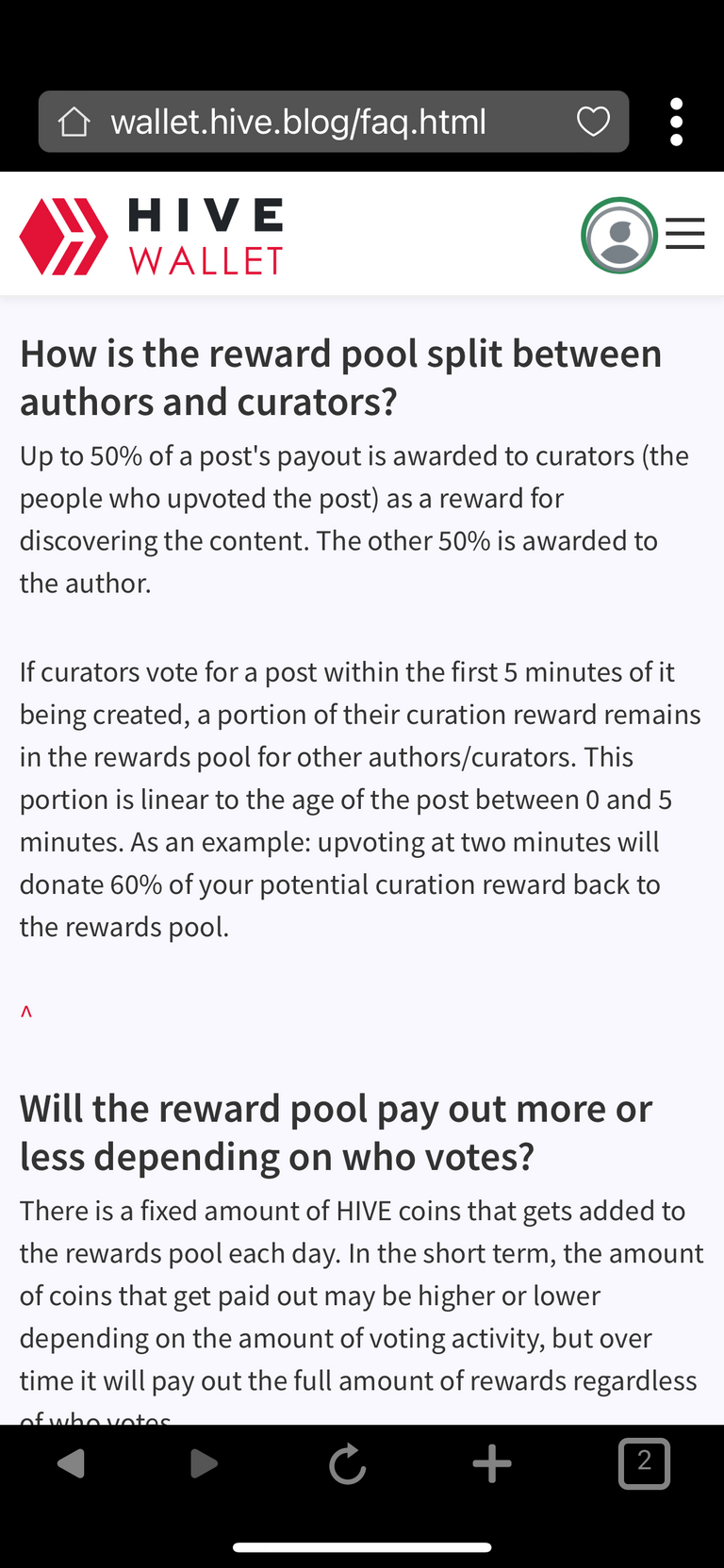 To summarize, if you upvote a blog post that is less than 5 minutes old you will NOT earn a full reward. As a matter of fact, if you upvoted within less than 1 minute you won't earn a curation reward at all! I'm so glad I kept looking into this. Based on the responses to yesterday's post, it appears many others were unaware of this penalty too. Don't short yourself rewards and make sure the post is 5 minutes old before clicking on that upvote!
---
---