Sps Chart Looks Interesting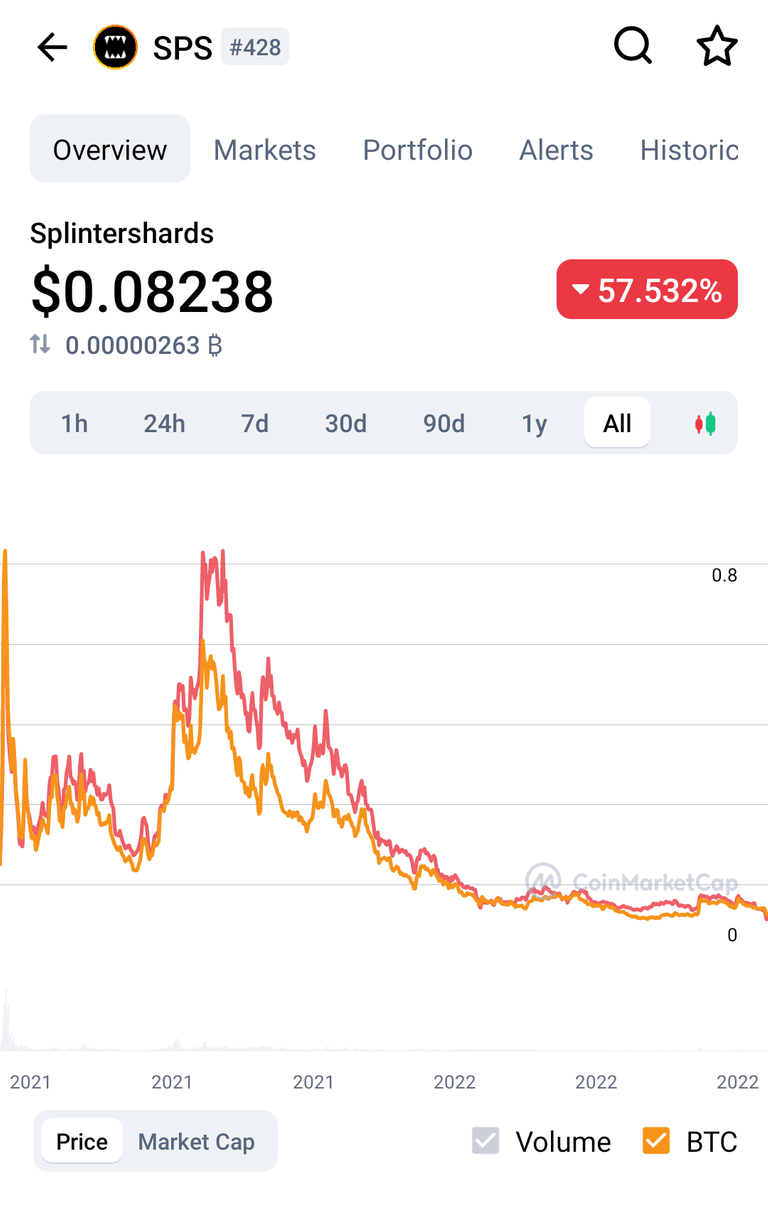 In 2021 btc went up to 70k and i think right now price correction is happening finally and all the useless projects will disappear again in my opinion. With btc falling down it affected sps price too. Now sps is trading at 8 cents which is a good entry point im my opinion but no-one knows what will happen in the future. I was thinking that 10 cents was already a good entry point but it went below 10 cents. In my opinion lowest it can go is 5 cents but if bear market continues we may see even lower prices. These are just my own opinion about sps currency so do your own research before investing in anything.
Screenshot is taken from coinmarketcap app.
---
---