Sumando +100 SPS al dia en stake gracias a las Lands y TD || Adding +100 SPS a day in stake thanks to the Lands and TD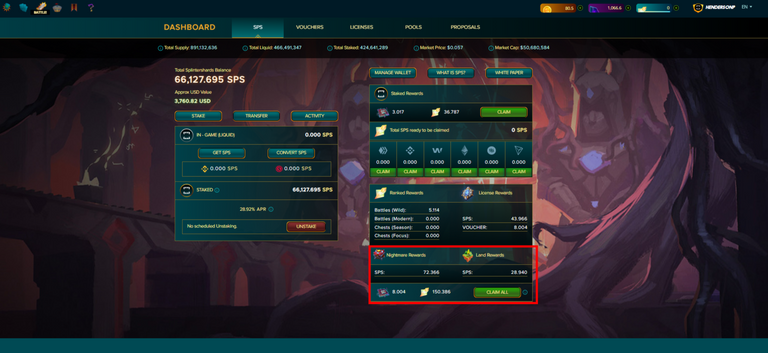 Hola amigos de splinterlands espero que estén muy bien, hoy vengo a hablarles un poco solo la nueva actualización en la parte de recompensas de SPS para los holders de LANDS y TD , adicional ya se lanzara la propuesta para las recompensas de SPS en los BRWAL , desde el martes se comenzó a repartirse 1 millón por mes de SPS entre todos los paquetes de TD vendidos , actualmente van alrededor de 300 mil paquetes vendidos, entonces podemos dividir el millón de SPS al mes en días que serían 33333 SPS eso da alrededor de 0.125 pór paquete de TD que tengamos en el juego ( solo los paquetes que están en el juego cuentan para la distribución diaria los paquetes que estén en hive-engine no se toman en cuenta) , en estos momentos el retorno de SPS por paquetes de TD es bastante alto pero en solo 10 días cada paquete ya genera más de 1 SPS en 3 meses ya se abría recuperado el valor del paquete por la cantidad de SPS ganado , pero claro esto no es una ganancia fija, ya que depende de la cantidad de paquetes vendidos y aunque la venta se está tornando lenta poco a poco estaremos ganando menos SPS por paquete de TD.
---
Hello friends of splinterlands I hope you are very well, today I come to talk to you a little bit about the new update in the part of SPS rewards for LANDS and TD holders, additionally the proposal for SPS rewards in BRWAL will be launched, Since Tuesday, 1 million SPS per month began to be distributed among all the TD packages sold, currently there are around 300 thousand packages sold, so we can divide the million SPS per month into days that would be 33333 SPS that gives around 0.125 For each TD package that we have in the game (only the packages that are in the game count for the daily distribution, the packages that are in the hive-engine are not taken into account), at this time the return of SPS for TD packages is quite high but in just 10 days each package already generates more than 1 SPS in 3 months, the value of the package was already recovered by the amount of SPS earned, but of course this is not a fixed profit, since it depends on the amount of packages sold and although the sale is slowing down little by little we will be earning less SPS per TD package.
Por otro lado tenemos las Lands para las Lands se estarán dando 6.25 Millones de SPS por mes y se irá reduciendo a una tasa de 1% mensual por 65 meses , sucede igual que con los paquetes TD, ese monto se divide por día lo que daría alrededor de 208 mil SPS al día y eso se dividiría entre todas las tierras que estén en el juego , actualmente cada Land esta dando alrededor de 1.45 SPS lo que es una rentabilidad mucho menor que los paquetes TD si comparamos el precio actual de las Land necesitarías alrededor de 2000 días con el precio actual del SPS para recuperar el valor de una LAN , pero para el que las compro en preventa con seguridad les ha valido la pena toda esta espera porque solo imaginen los que lograron comprar tierras a 10$ y en este momento ganar alrededor de 14 SPS cada 10 días ósea que con alrededor de 100 días recuperaría el valor de la Land ( y le quedaría al venderla una gran cantidad de ganancia).
---
On the other hand we have the Lands for the Lands, 6.25 Million SPS per month will be given and it will be reduced at a rate of 1% per month for 65 months, it happens the same as with the TD packages, that amount is divided per day which would give around 208 thousand SPS a day and that would be divided between all the lands that are in the game, currently each Land is giving around 1.45 SPS which is a much lower profitability than the TD packages if we compare the current price of the Land you would need around 2000 days with the current price of the SPS to recover the value of a LAN, but for those who buy them in pre-sale, it has surely been worth all this waiting because just imagine those who managed to buy land at $10 and in this moment to earn around 14 SPS every 10 days, meaning that with around 100 days he would recover the value of the Land (and he would have a large amount of profit left when selling it).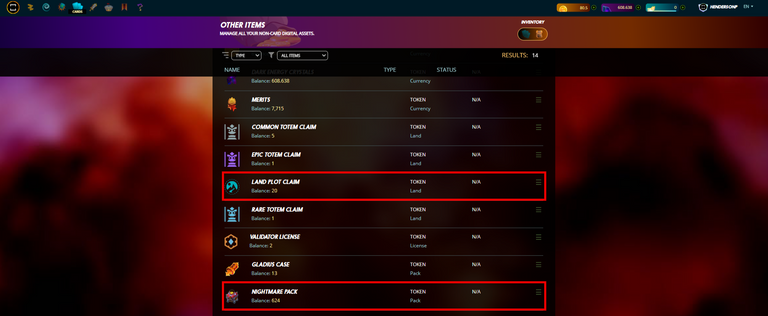 Por ultimo tenemos la propuesta de inicio de distribución de SPS para los BRWAL de 2.5 millones de SPS al mes que será repartido por niveles , lo mas seguro es que esa propuesta se pueda votar pronto y comencemos a ganar SPS los que participamos en las guerras de clanes
---
Finally we have the proposal to start the distribution of SPS for the BRWAL of 2.5 million SPS per month that will be distributed by levels, it is most likely that this proposal can be voted on soon and those of us who participate in the wars of clans

Todo esto que quiere decir que el noviembre se imprimirán casi 10 millones de SPS adicionales que el mes pasado no se imprimían y aunque todos esos SPS van directamente a Stake en las cuentas de los jugadores creo que el precio de SPS comenzara una nueva temporada bajista por lómenos de lo que da de este año y comienzos del siguiente, a nadie le gusta ver nuestros tokens bajar de precio pero debemos tomar en cuenta algo aunque justo en este momento vamos a comenzar a ganar más SPS también es el pico máximo a medida de que pase el tiempo comenzaremos a ganar menos SPS ya que mes a mes se repartirán un poco menos, por lo que estamos en el momento exacto para acumular el que no guarde ahorita porque vea que esta bajando de precio con seguridad después de un par de años notara que será ya bastante más difícil que ahora de poder ganar no y si nos proyectamos a años cuando el token comenzara a ser deflacionario ese sería el momento de estar cargados de SPS porque ya no se podrán ganar ( momento de vender_) no hay que hacer como la mayoría que compra los token o entran a los juegos cuando tienen un precio alto en lugar de estar y acumular cuando el precio esta " barato"
---
All this means that almost 10 million additional SPS will be printed in November that were not printed last month and although all those SPS go directly to Stake in the players' accounts, I think that the price of SPS will start a new bearish season for Least of what it gives this year and the beginning of the next, nobody likes to see our tokens drop in price but we must take something into account although right now we are going to start earning more SPS it is also the maximum peak as As time goes by we will begin to earn less SPS since month after month they will be distributed a little less, so we are at the exact moment to accumulate the one that is not saved right now because you see that it is falling in price for sure after a couple of years you will notice that it will be much more difficult than now to be able to win, no, and if we project ourselves to years when the token began to be deflationary, that would be the time to be loaded with SPS because they will no longer be able to win (m time to sell_) you don't have to do like the majority who buy the tokens or enter the games when they have a high price instead of being there and accumulating when the price is "cheap"
Bueno amigos, solo quería decirte esto por ahora, si quieres ingresar a este maravilloso juego, puedes hacerlo a través del siguiente enlace: https://splinterlands.com?ref=hendersonp. Es todo por ahora, nos vemos en la batalla.
---
Well friends, I just wanted to tell you this for now, if you want to enter this wonderful game, you can do it through the following link: https://splinterlands.com?ref=hendersonp . It is all for now, see you in battle.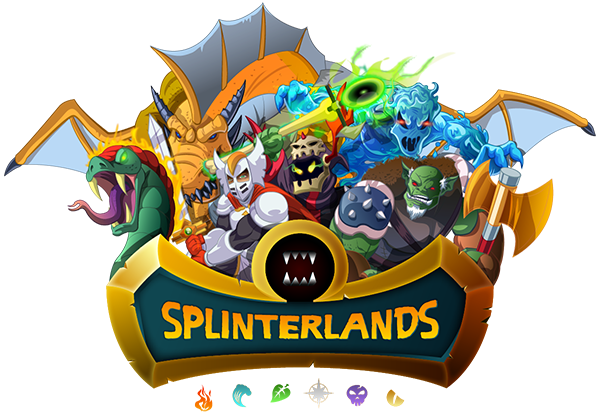 ---
---