Introduce Yourself in the Henthusiast Haven Community and be Rewarded with 1000 HH Token! 😍
🤗 What's up Henthusiasts? 🤗
Another day means another post and for today's blog post, we are happy to announce to you all a guild activity for new Henthusiasts! Create an introductory post in the Henthusiast Haven Community and be rewarded with 1000 HH Token. 😍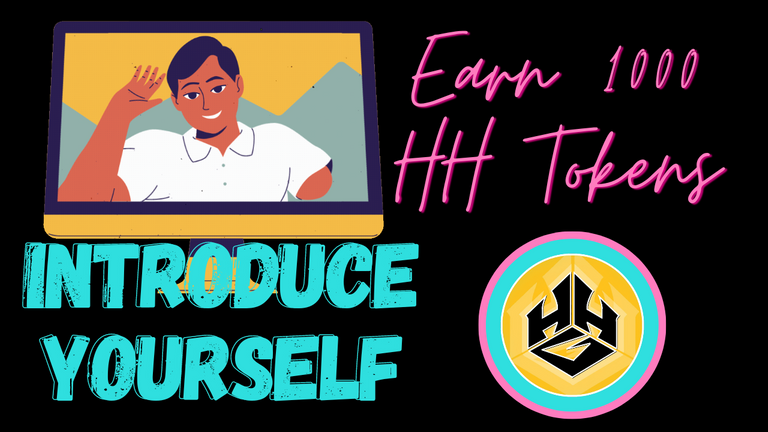 To get started, join our discord server and go to the castle gates: #introduce-yourself.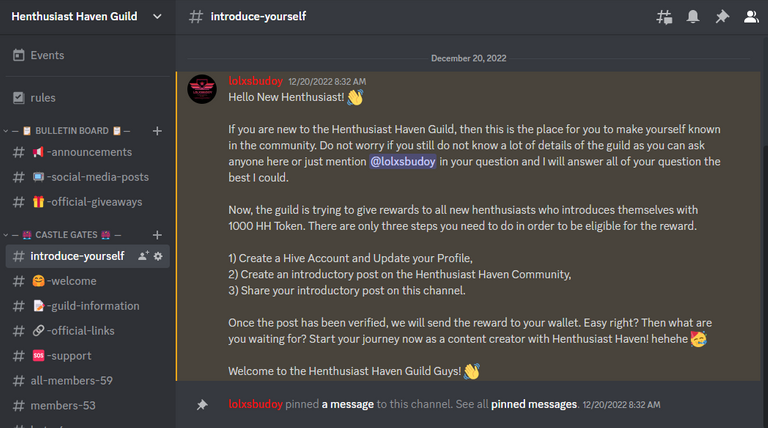 @lolxsbudoy has already posted the steps to be eligible for the reward. Now if you still don't have a Hive Account, please go over to this post as a guide.
Once you have created your account, you need to edit your profile. You can either edit it on https://ecency.com/ or on https://peakd.com/.
On PeakD, you can head over to your profile by clicking the upper right corner. Once you are on your profile page, click the account settings then choose edit account profile.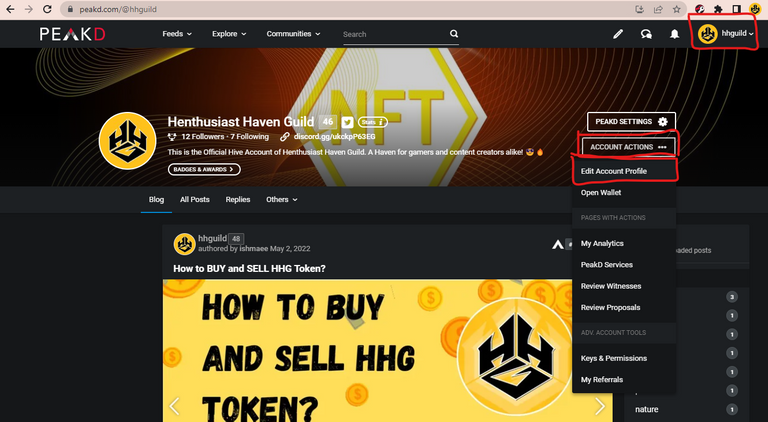 Then input your details.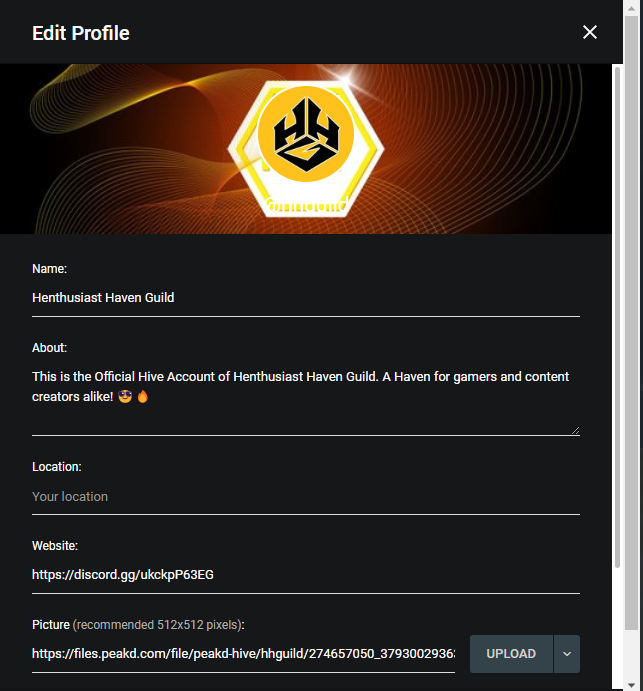 Once you are done with updating your profile, you are now ready to create your introductory post. Head on to our Henthusiast Haven Community, don't forget to subscribe, then write a post.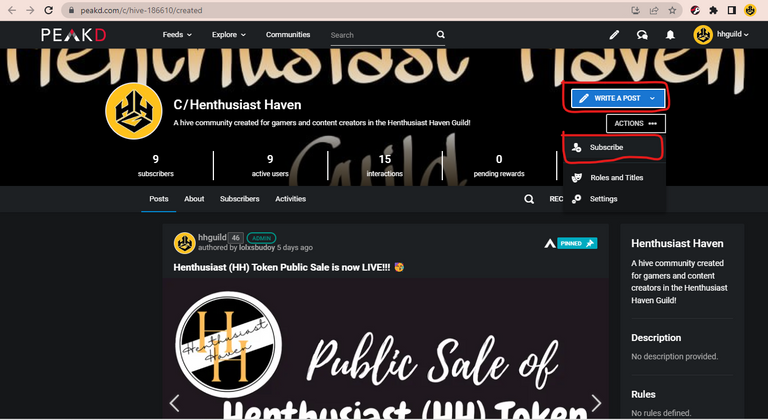 You are now ready to introduce yourself in the community. To create a better post, you can read this markdown tutorial. Also please use the tags, #introduceyourself and #hhguild.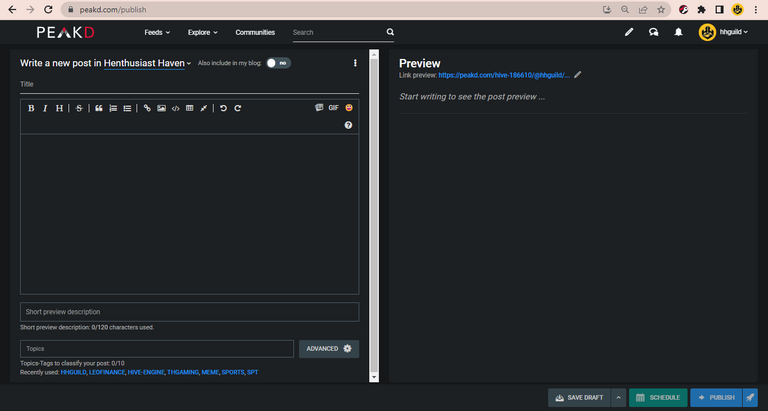 Lastly, once you have published your introductory post, you need to share it on the #introduce-yourself channel on our discord server. Once verified, the tokens will be sent directly to your wallet plus you will also receive 100% upvotes from this account and to our curator account.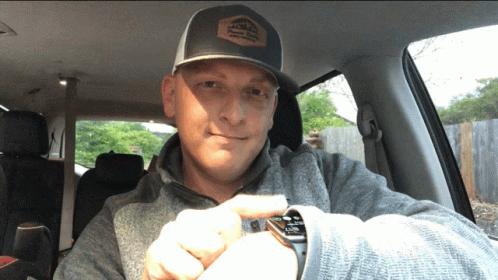 If you're still reading this, I commend youuu! Congratulationsss for coming this faaaar!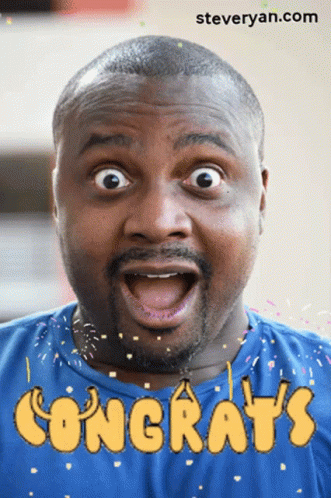 DON'T FORGET to FOLLOW our Social Media:
Twitter
Instagram
Facebook
JOIN US:
HHG Discord
Let us see each other in our next blog post! Thank you and have a nice day!
---
---