THE KING GIVEAWAY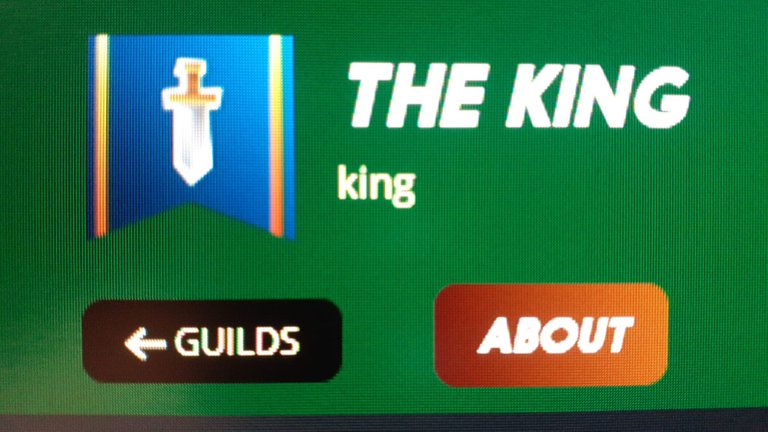 THIS IS A REPLIED POST BECAUSE THE OTHER FINISHED THE VOTE TIME.
PLAYERS CAN REVOTE THIS POST TO RECEIVE OTHER VIRTUAL TICKETS!
NOW THESE ARE VIRTUAL TICKETS:
Hello everyone!
The Board of Director of THE KING Guild met and decided to organize the 1st THE KING raffle where you can win CARDS IN SPLINTERLANDS!
To participate you have to follow these instructions:
To vote this post with your 100% of your vote strenght;
To comment this post with "I want to partecipate".
Following these instructions gives you some VIRTUAL TICKETS with your name (the Board of Director will assign in an Excel sheet VIRTUAL TICKETS to each name).
1 VIRTUAL TICKET is worth 0.01 HIVE.
For example, if your 100% vote strenght is 0.03 HIVE and you comment this post with "I want to participate", you'll receive 4 VIRTUAL TICKETS
1 VIRTUAL TICKET for your 100% vote strenght and comment and 3 VIRTUAL TICKETS for your 0.03 HIVE vote amount.
You can donate HIVE in this post and the donation amount will add to your 100% vote amount.
The LOTTERY PRIZES are the following:
| POSITION | | CHECKMATE COIN |
| --- | --- | --- |
| 1st | | 3 CARDS |
| 2nd | | 2 CARDS |
| 3rd | | 1 CARD |
The live raffle extraction will be on Sunday 30th January 2022 at 20:30 GMT, following THIS LINK
---
---