Meet the Splinterlands HiveBR Guild | [EN / PT-BR]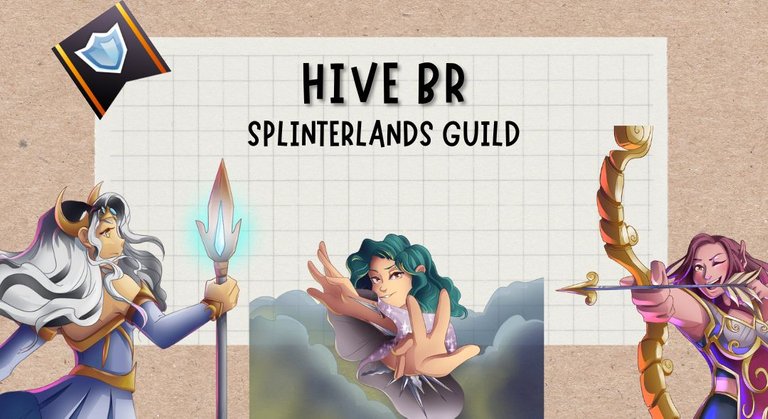 Today we are going to present the Guild HiveBR from the game Splinterlands and show all our history so far. What we've achieved, our impact within the game and how much we've grown over the course of 36 months.
So come on, we have stories to tell.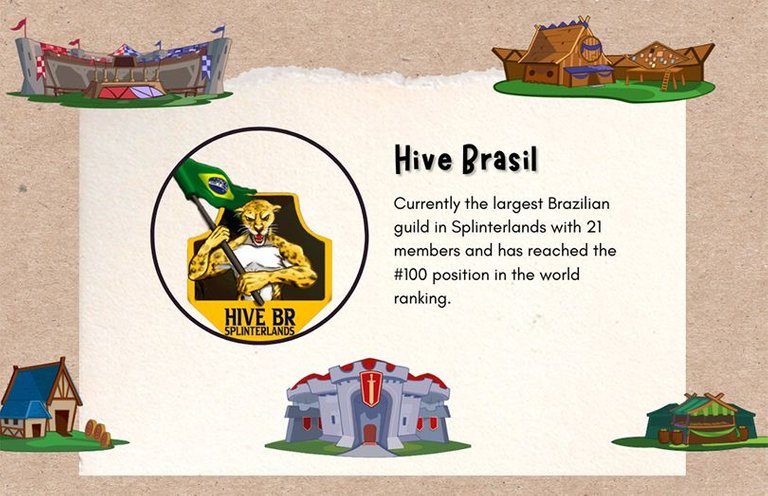 Currently there are 48 guilds that, like us, speak the Portuguese language. And today we are number #1. With the highest score. Having stayed last season at #103 in the world ranking and has already managed to reach position number #100.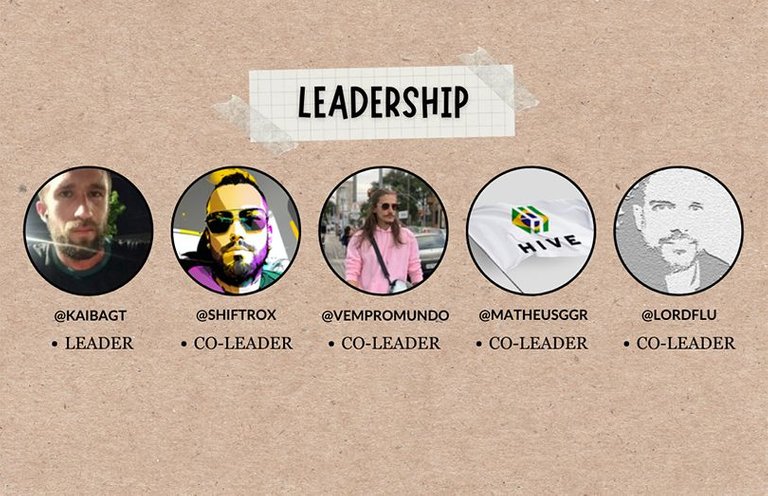 HiveBR's leadership takes place every 6 months and we currently have the user @kaibagt as the leader of the guild, along with the trusted people he placed to help him in this task, with 4 co-leaders. @shiftrox, @vempromundo, @matheusggr and @lordflu.
The union in favor of the development of the guild is the flag that we all raise, since in the leader's election, there was a dispute between Kaiba and Shift, where the first got 9 votes, the second 7 votes, and we had 3 abstentions. At the time of the vote, there were 2 player alt accounts in case you needed help in Brawl in the absence of someone.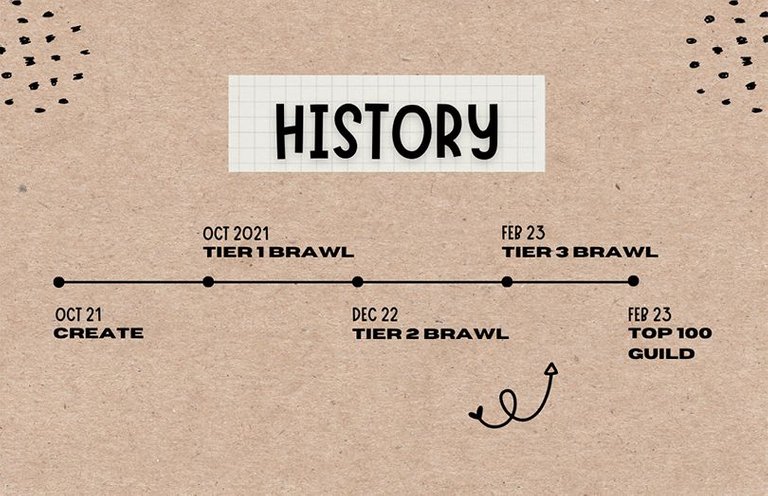 As much as the guild was created 36 months ago, its progress started to happen last year, when we decided to take it professionally and focus on its development, moving from Tier 1 to Tier 3 and becoming today the biggest Brazilian reference within from Splinterlands.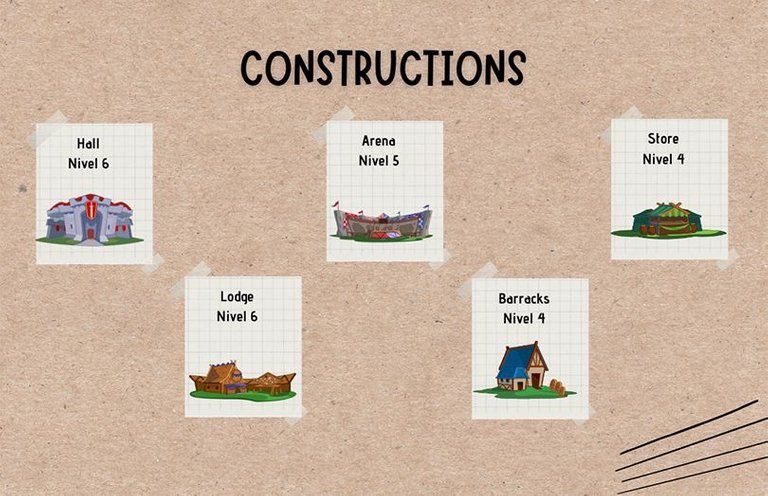 Professionalism was also reflected in the constructions, since the focus was on raising the Brawl Tier and thereby also increasing gains on all fronts that the constructions could offer.
Our goal for this year is to place the 3 main buildings on level 7 (Hall, Lodge and Arena) and the secondary ones on level 6 (Barracks and Store).
The cost for this would be 1,700,000 DEC (one million seven hundred thousand DEC). Something around 3,600 HIVE at current exchange rate.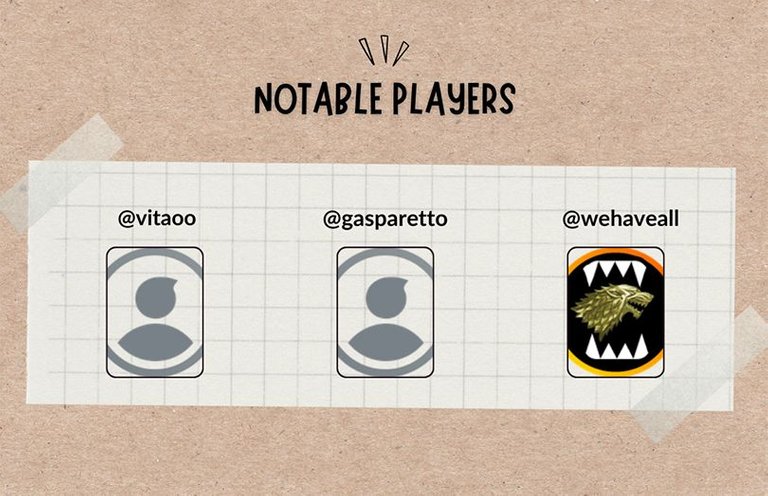 I would like to refer to 3 members who last season performed very well, placing in the TOP 50 of the Diamond League in both Modern and Wild.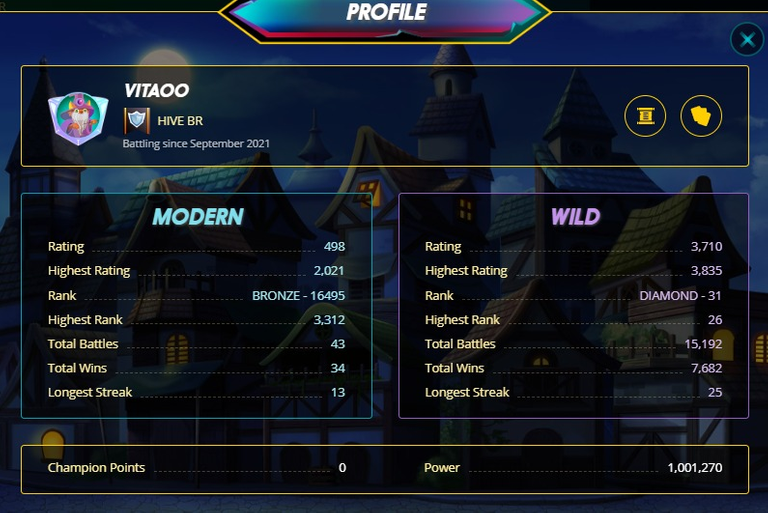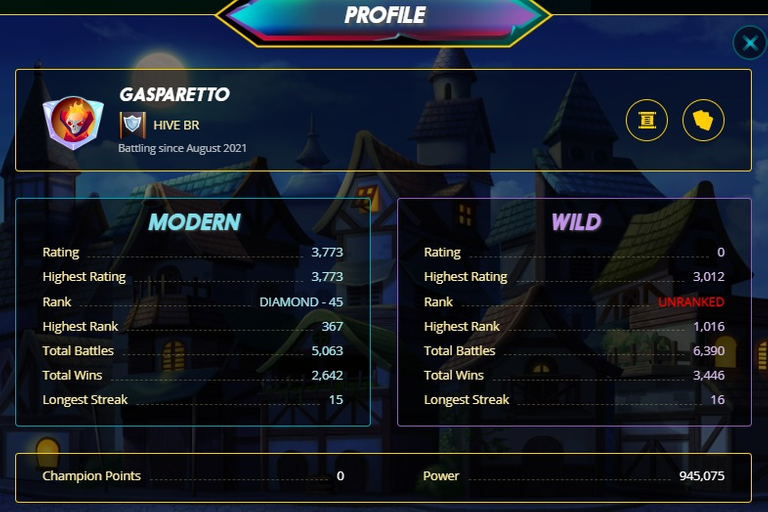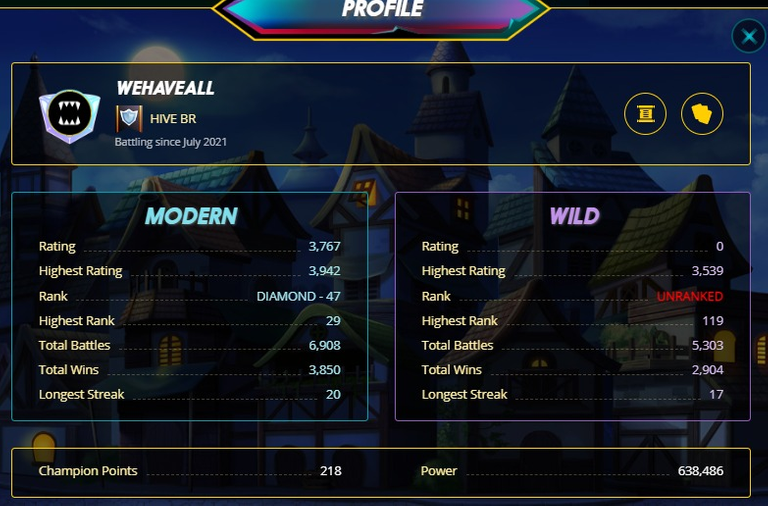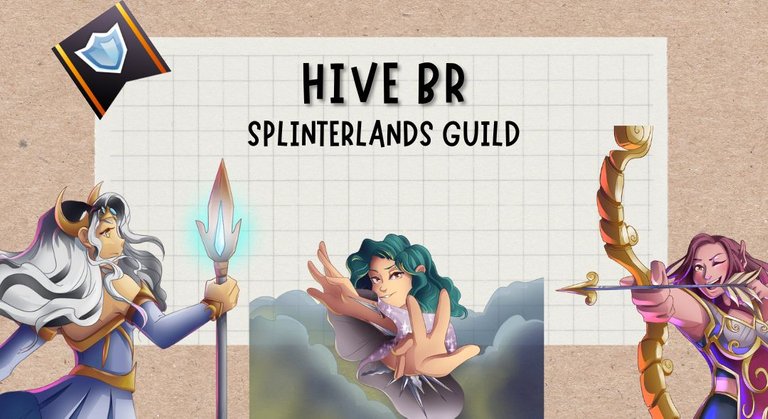 Hoje vamos apresentar a Guild HiveBR do jogo Splinterlands e mostrar toda nossa trajetória até o momento. O que conseguimos alcançar, o nosso impacto dentro do jogo e o quanto já crescemos no decorrer de 36 meses.
Então vamos lá, que tem história para contar.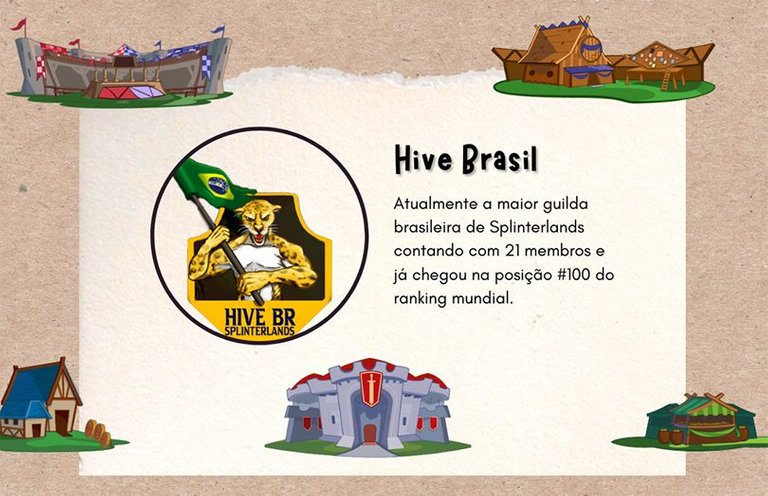 Atualmente há 48 guildas que assim como nós falam a linguagem portuguesa. E hoje somos a número #1. Com a maior pontuação. Tendo ficado a temporada passada em #103 no ranking mundial e já conseguido atingir a posição número #100.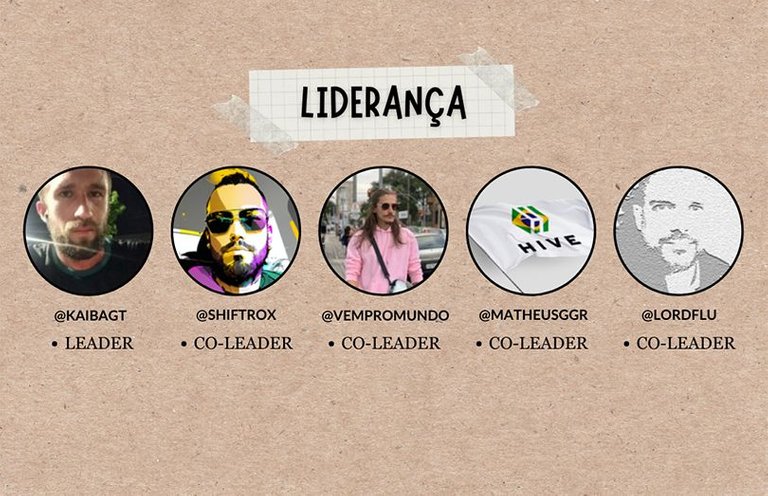 A liderança da HiveBR acontece a cada 6 meses e atualmente temos o usuário @kaibagt como líder da guilda, juntamente com as pessoas de confiança a quem ele colocou para lhe ajudar nessa tarefa, com 4 co-lideranças. @shiftrox, @vempromundo, @matheusggr e @lordflu.
A união em prol do desenvolvimento da guilda é a bandeira que todos levantamos, vez que na eleição de escolha do líder, houve disputa entre Kaiba e Shift, onde o primeiro conseguiu 9 votos, o segundo 7 votos, e tivemos 3 abstenções. Na época da votação haviam 2 contas alt de jogadores para caso necessitasse um auxílio no Brawl na ausência de alguém.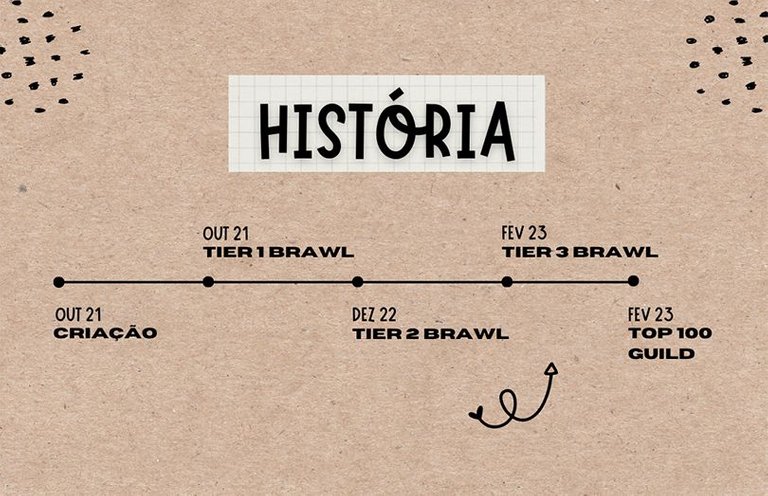 Por mais que a guilda tenha sido criada há 36 meses, o seu avanço começou a acontecer ano passado, quando decidimos levar ela profissionalmente e focar em seu desenvolvimento, saindo do Tier 1 e indo para o Tier3 e se tornando hoje a maior refêrencia brasileira dentro da Splinterlands.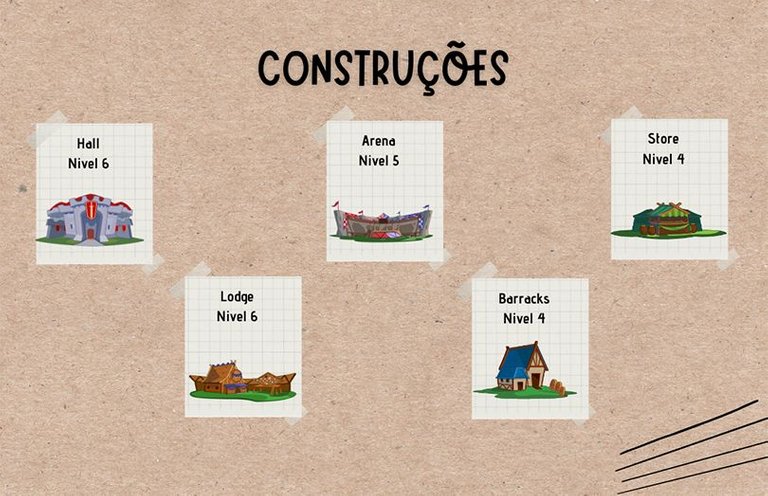 O profissionalismo se refletiu também nas construções, vez que o foco era subir o Tier do Brawl e com isso aumentar também os ganhos em todas as frentes que as construções pudessem oferecer.
Nossa meta para esse ano é colocar as 3 principais contruções no nível 7 (Hall, Lodge e Arena) e as secundárias no nível 6 (Barracks e Store).
O custo para isso seria de 1.700.000 DEC (um milhão e setencentos mil DEC). Algo em torno de 3.600 HIVE na cotação atual.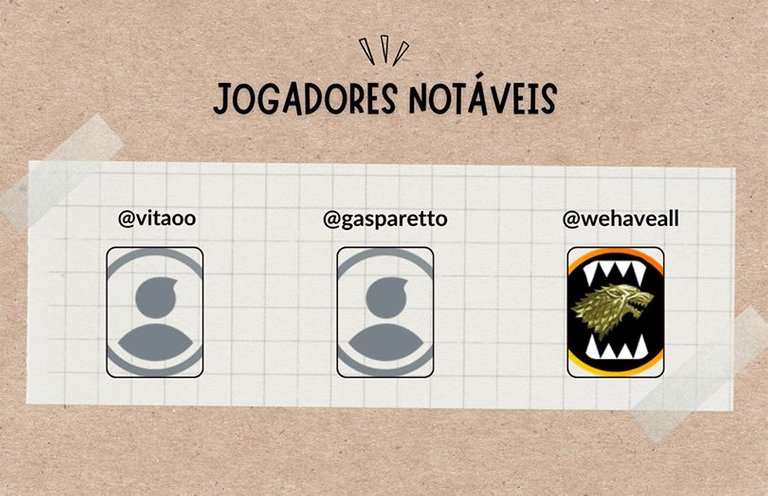 Gostaria de fazer referências a 3 membros que na temporada passada tiverem um excelente desempenho, ficando no TOP 50 da Liga Diamante tanto no Modern como no Wild.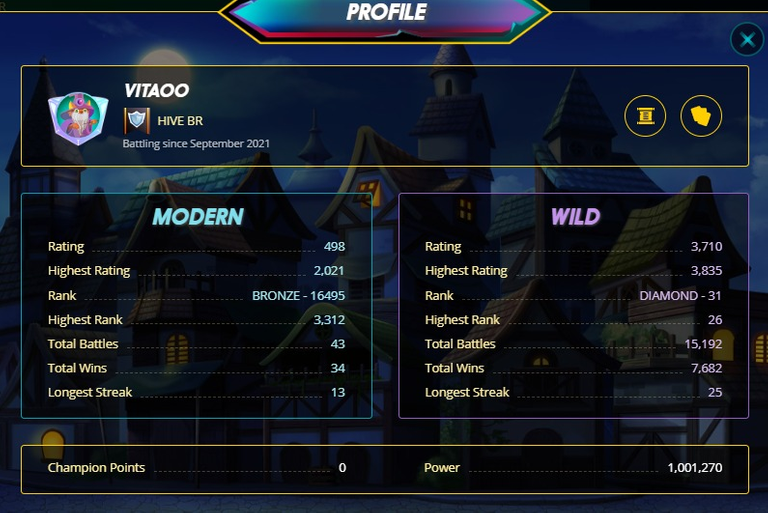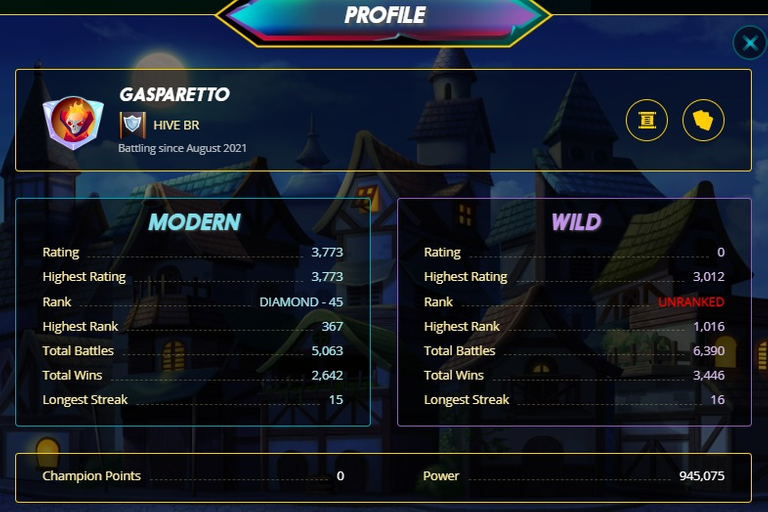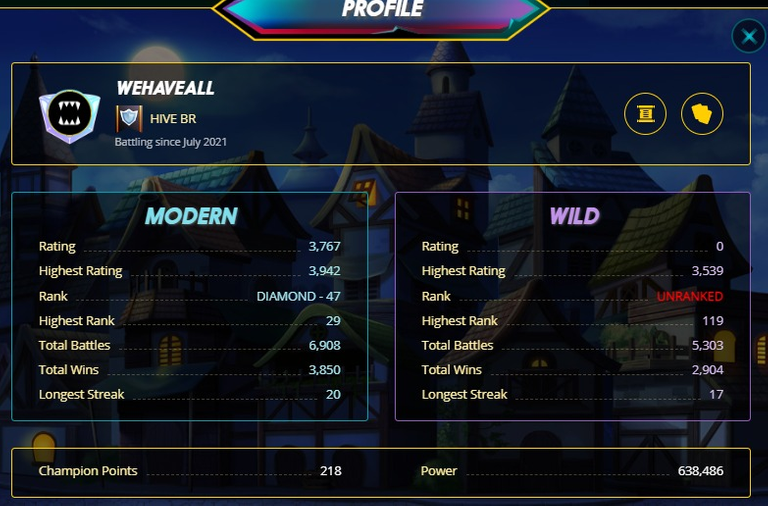 ---
---