SCV Burn 16
Welcome to another SCV update and burn post, we enjoy being able to burn the token every week as it makes our stake more valuable.
We also wanted to keep the community up to date with the tokenomics and dividends. Remember we own 2 Splinterlands community validators and that is where the profit come from. However we also use the rewards from
this post to support the project.
Remember we have a buy back and burn in place weekly and also we use some of the dividends to create a buy back wall giving you liquidity! We split this 50:50 between the two.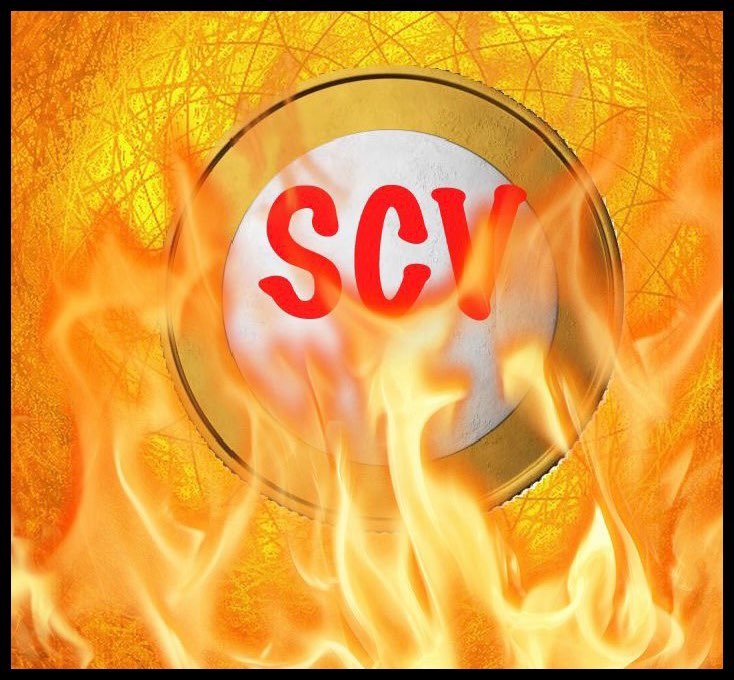 Current Price
The price took a hit earlier this week with someone cashing out and didnt allow for more buy orders to be placed and sold to the market this hit the chart but only lasted a few hours before some small buys were placed and price is back to last week.
Price has remained pretty stable considering the whole crypto market is down. This is probably due to the dividends being pretty good overall.
Over the next few weeks we will reduce buybacks and build the floor price then resume further buybacks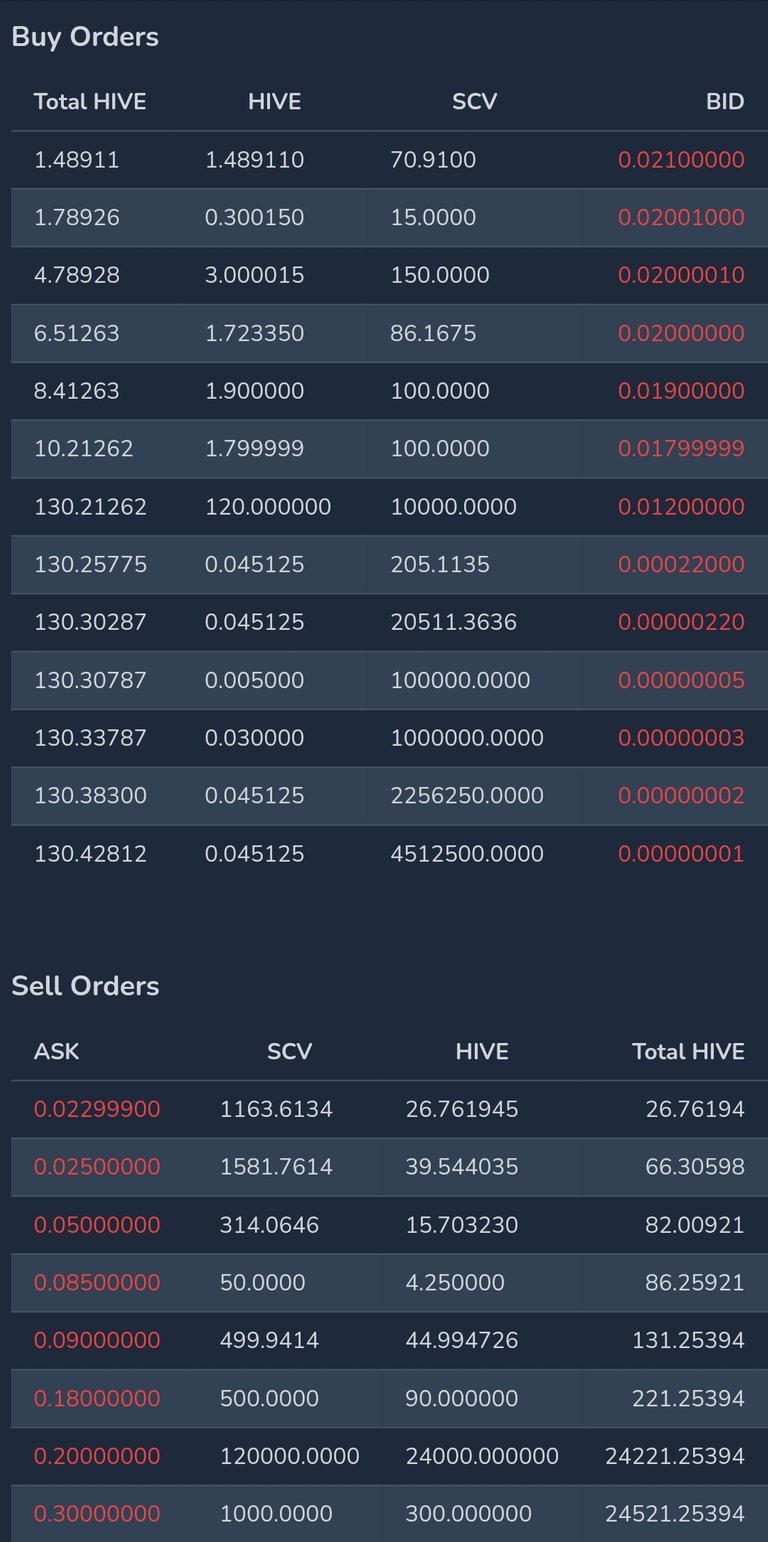 Dividends
All SPS rewards are being used as dividend payouts.
Dividends are distributed multiple times a week
Over 300 sps weekly are being distributed
Half the Voucher rewards are being used for buybacks the other half is to support the buyback wall. This current format is insuring investors are getting a very good return and tokens are also being bought off the market and burnt which is keeping the token price slowly trending upwards..
Token stats
As you can see we have already burnt a substantial amount of tokens and we are working clearly to the plan.We love burning the tokens as it gives more value to everyone and there is 0 inflation on this token. The current token stats are as follows:
Total Supply
10542276.4065
Circulating Supply
918390.9875
8.7% burnt
Burn time
This week we are burning 4944 amount of tokens this will help to increase the dividends to all the current holders. Burn baby burn!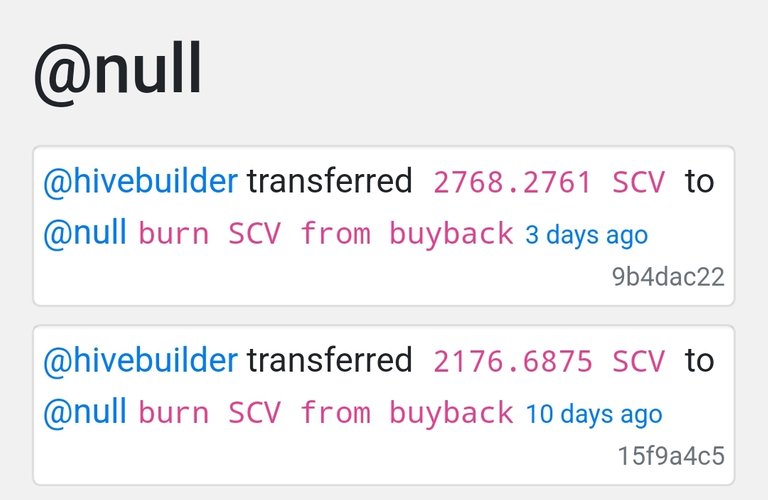 Community holders
We wanted to tag community holders to keep them informed of the projects progress.
If you have any questions then please come to the Hive Builder discord where we are always happy to answer questions: https://discord.gg/XApNVAtC or go to our website for more information about all of our projects: https://hive-builder.com/
If you do not want to be tagged in future updates then please let us know in the comments
and we will remove you.
Burn post are done once a week
@votebetting
@gringo211985
@dera123
@punger
@amr008
@mathfortress
@stickupcash
@socialmediaseo
@seniorgracz
@axeman
@hetty-rowan
@sra1992
@qam2112
@bozz
@cryptokim03
@bala41288
@scummzen
@otherbrandt
@beststart
@sunshinesoul
@cwow2
@hatke
@ash
@rachaeldwatson @cliffagreen
@btcsam
@mcoinz79
@darmstrong
@melinda010100
@hirohurl
@cmmndrbawang
@ijat
@maxxxam
@ecoinstats
@papacrusher
@yeckingo1
@synergized
@dadspardan
@dlmmqb
@zealous4ever
@wdougwatson
@dynamicrypto
@jsynnthagr8
@zorne
@jin-out
@tauforlife
@postapocgamer
@hoosie
@slicense
---
---