Winners of Djinn Renova & Djinn CHWALAAAA
Hi everybody! Here are the winners of the giveaway I ran last month.
I know I said I would do the winners on the 13th of Jan but I got busy with life and am a piece of shit so please don't hate I'm not a scammer that doesn't give when he say he will <3
SO WITH THAT OVER AND DONE WITH lol
We had 32 Participants and a total of 49 Entries, the Winners are:
@blitzzzz (Djinn Chwala) (1 Entry)
@highfist (Djinn Renova) (2 Entries)
I will be sending you both your cards now, shoot a comment here if you didn't receive it or there's an issue!
Here be da proof I did a random wheel spin and not just pick someone cos I felt like it.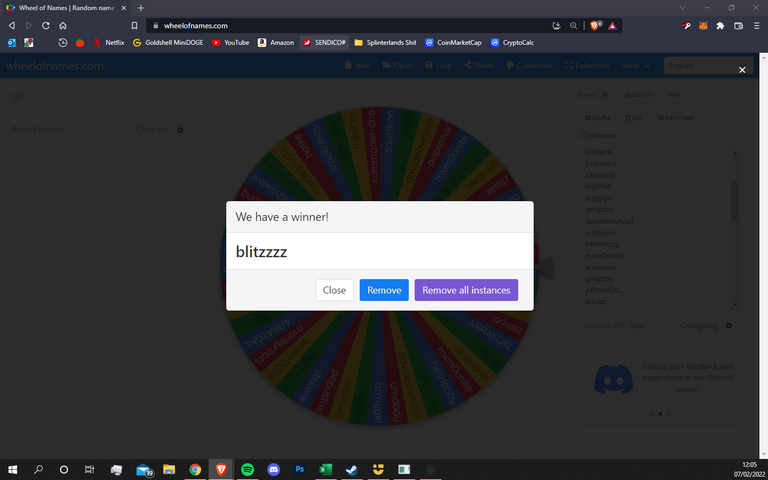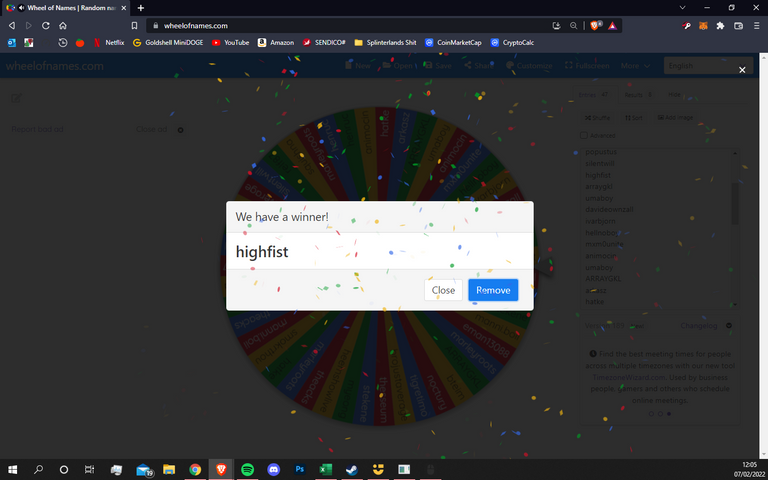 I will hopefully be doing more blogs in the future, but I have a new job and life and stuff, and just playing the game takes up a lot of my time so I don't promise anything.
If anyone is still reading this, would you be interested in seeing art done by me on this page? I also want to do a blog showing you all an excel file ive made to calculate the winnings of DEC per day so you can break even on your dec Rentings which I will do once I feel it looks good and works perfectly.
Have a good one Splinterlands community u guys rock!
---
---