Splinterlands Daily Quest Stream Replay - November 14, 2022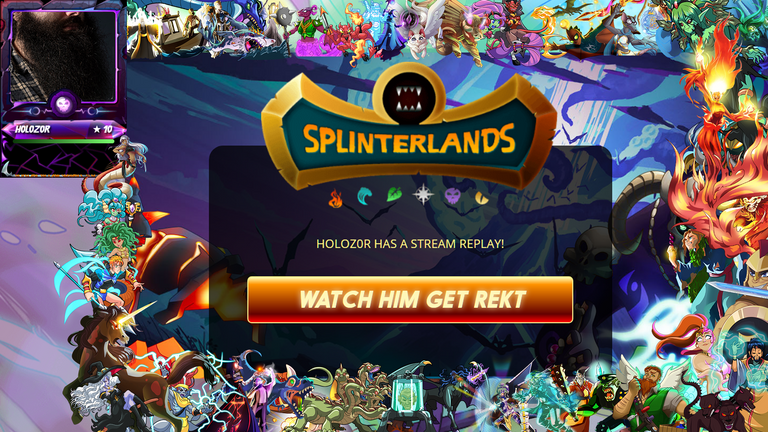 I have retired from Splinterlands for this Season. At least I think that I have. There's no point trying to push further now that I am entrenched in Champ 3. There's really nothing left for me to do but wait to get my new fancy and shiny chest rewards.
There'll be about seventy something of those.
There was some heartbreaking loses, and long loss streaks in my quest for progress to Champion 2, but I didn't get there this time. I won't get there next time either.
I'll be back on Friday with another stream replay, or you can always catch me live on Splinterlands TV!
Hope to see you soon.
Until next time...
---
Want more holoz0r and Splinterlands?

If you prefer sleeping in your designated time zone,
go watch replays on YouTube
.
If you want to see my Splinterlands antics and rants live, Find me on Twitch


If you haven't started playing Splinterlands, you should do that immediately. It's very good fun.

Go and watch me open season rewards and packs on YouTube!
---
Want more content from me?
Witness my futile efforts to play my Steam Game collection in alphabetical order.
Are you aware that I love photography? Check out my work in a collection.
---
Thanks as always for your time!
---
---