Splinterlands Daily Quest Stream Replay - September 15, 2022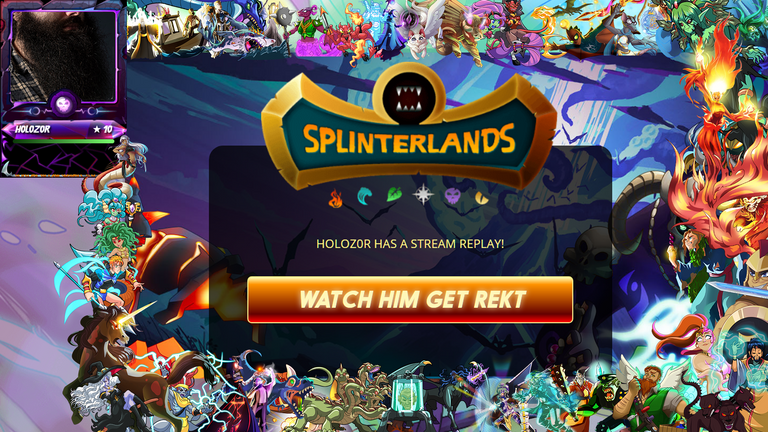 Today's stream was on the eve of the Rift Watchers release, and the eve of an end of the season. In Modern, I started out in Diamond 2, and I find myself in the same place for Wild League.
I think with the release of Rift Watchers, I may focus entirely on the Modern format. This gives me some food for thought as to what to do with some of my older cards, but realistically, they'll end up on the rental market.
I started with the prospect of 62 season chests, and I ended with season 67 chests. Hopefully when I crack these open, I'll get some good stuff come through with the chest reveals in the very soon future.
Keep an eye on my YouTube for that, as that will be a separate video which will likely not be posted on HIVE as an individual post.
In the meantime, enjoy the replay!
Until next time...
---
Want more holoz0r and Splinterlands?

If you prefer sleeping in your designated time zone,
go watch replays on YouTube
.
If you want to see my Splinterlands antics and rants live, Find me on Twitch


If you haven't started playing Splinterlands, you should do that immediately. It's very good fun.

Go and watch me open season rewards and packs on YouTube!
---
Want more content from me?
Witness my futile efforts to play my Steam Game collection in alphabetical order.
Are you aware that I love photography? Check out my work in a collection.
---
Thanks as always for your time!
---
---