Splinterlands Daily Quest Stream Replay - September 22, 2022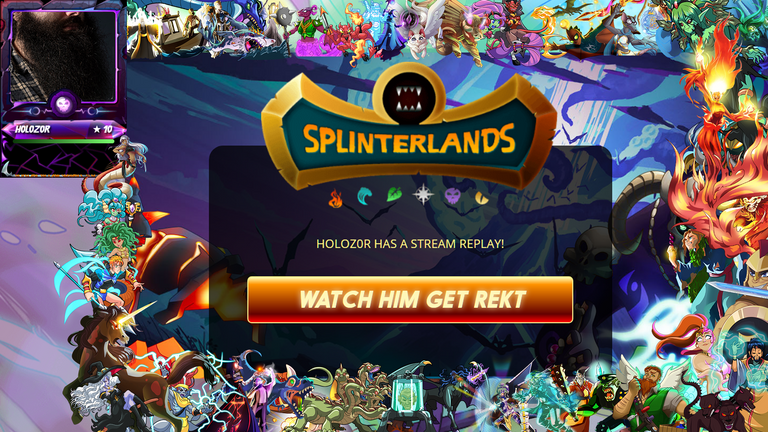 In today's video, I made my very own tier list for Rift Watchers, using the assistance of Twitch chat. The conclusion we came to the video that follows.
If you don't want to watch the whole video: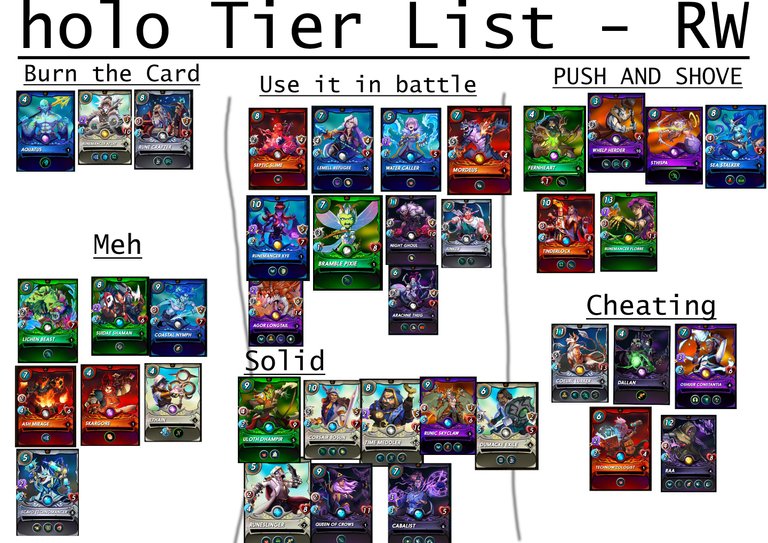 There's a rambling explanation for my choices in the video, if you want to hear justifications, because I won't be typing them here and now. I'm a tired man, and expect to be more tired by time the Runi White List stuff is all gone through.
Hopefully I can get one, but I'll have to wait and see!
Until next time...
---
Want more holoz0r and Splinterlands?

If you prefer sleeping in your designated time zone,
go watch replays on YouTube
.
If you want to see my Splinterlands antics and rants live, Find me on Twitch


If you haven't started playing Splinterlands, you should do that immediately. It's very good fun.

Go and watch me open season rewards and packs on YouTube!
---
Want more content from me?
Witness my futile efforts to play my Steam Game collection in alphabetical order.
Are you aware that I love photography? Check out my work in a collection.
---
Thanks as always for your time!
---
---