Splinterlands Art Contest Week 188 - Uriel the Purifier !

Hello everyone, I haven't posted in a while but I was working on this piece for quite some time. Here is my entry to this week's Splinterlands' weekly art challenge. I got myself a new set of pencils - the Faber-Castell classics set of 60 and wanted to test it out on something a bit more complex, so I ended up choosing Uriel the Purifier's amazing art as reference: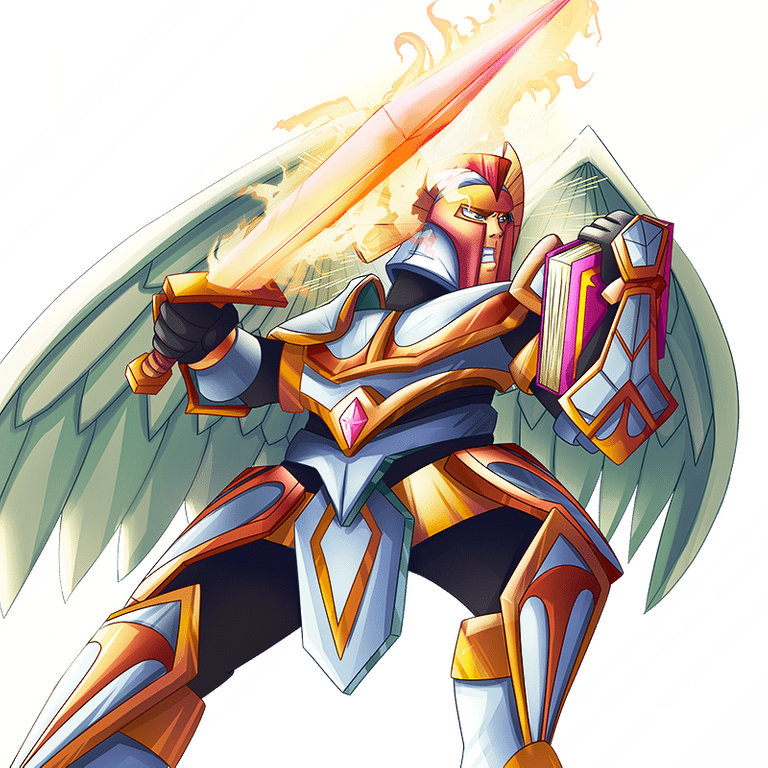 I went for it because it has so much color so many variations and that flaming blade over the character would be a nice challenge. I have never done anything like it in color pencils, only with lead ones so I picked up the challenge and started.
I went with an A5 paper which was probably a mistake looking back but I rolled with it.
---
Here is the initial sketch process: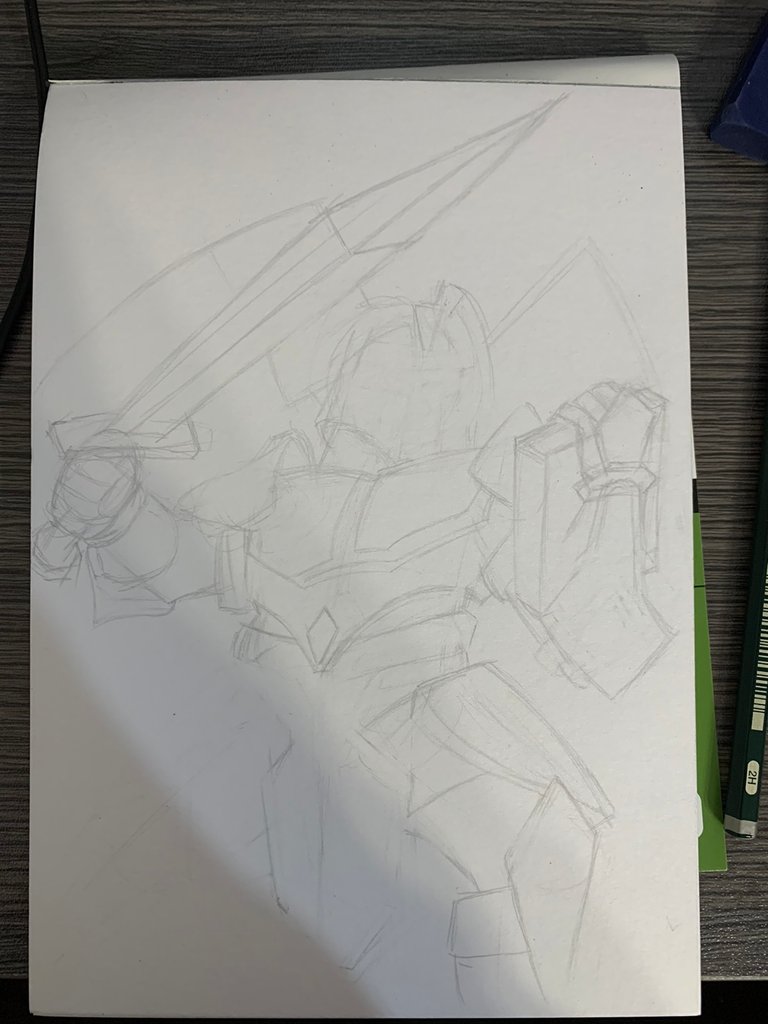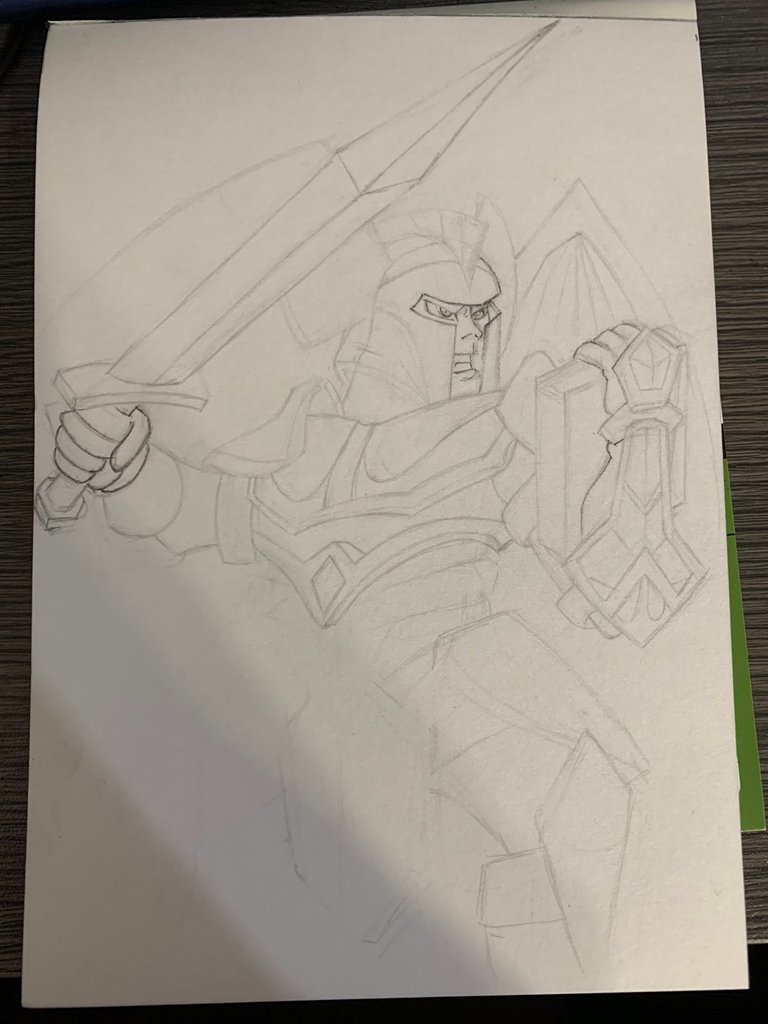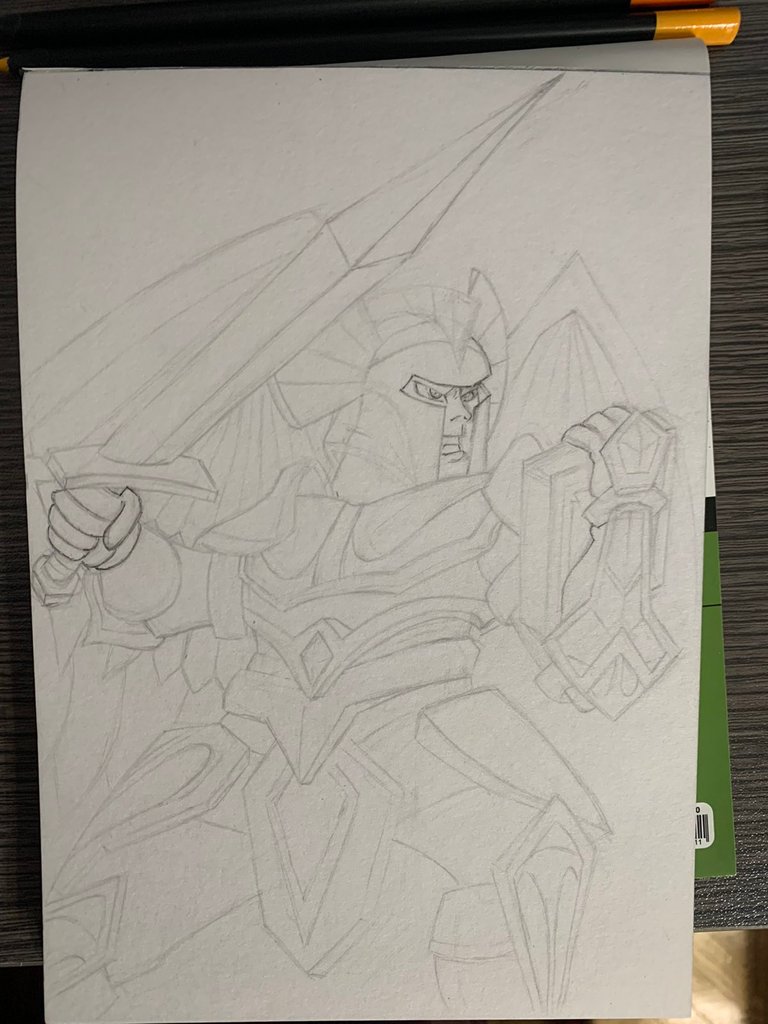 ---
After I was happy with the pose and the fitting on the page I went in by starting off with some swatches of the colors I intend to use: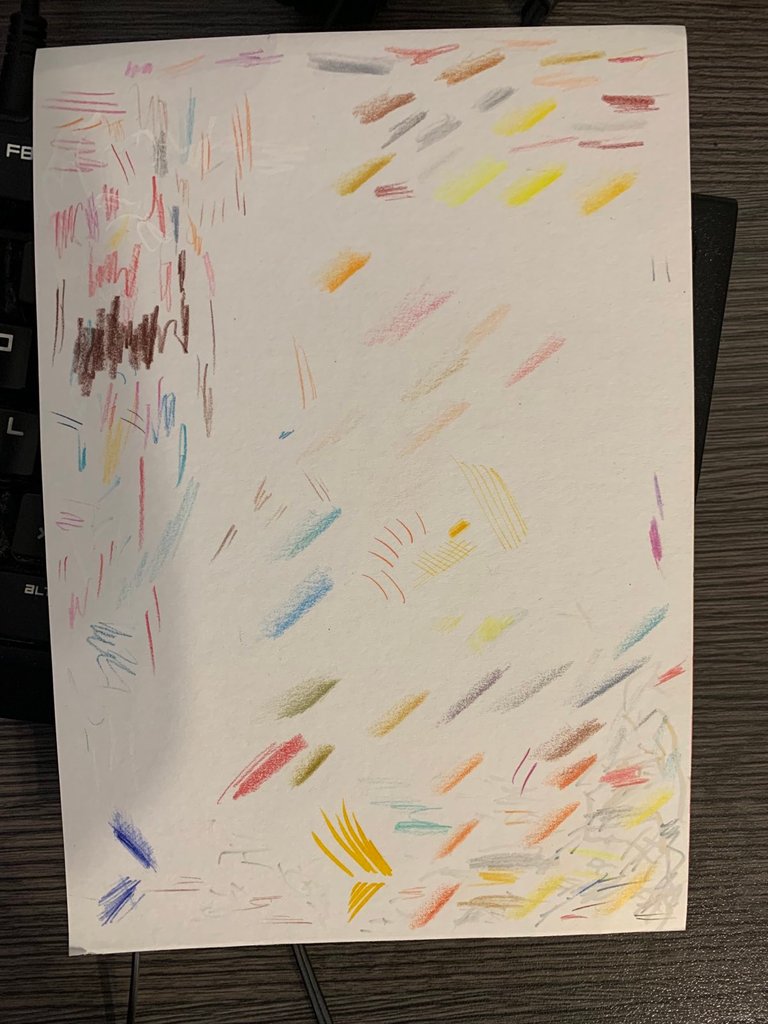 As you can probably tell it wasn't all done in the start I kept swatching and experimenting with different colors as I went through the piece.
---
Time for the initial first light layer to see how it looks: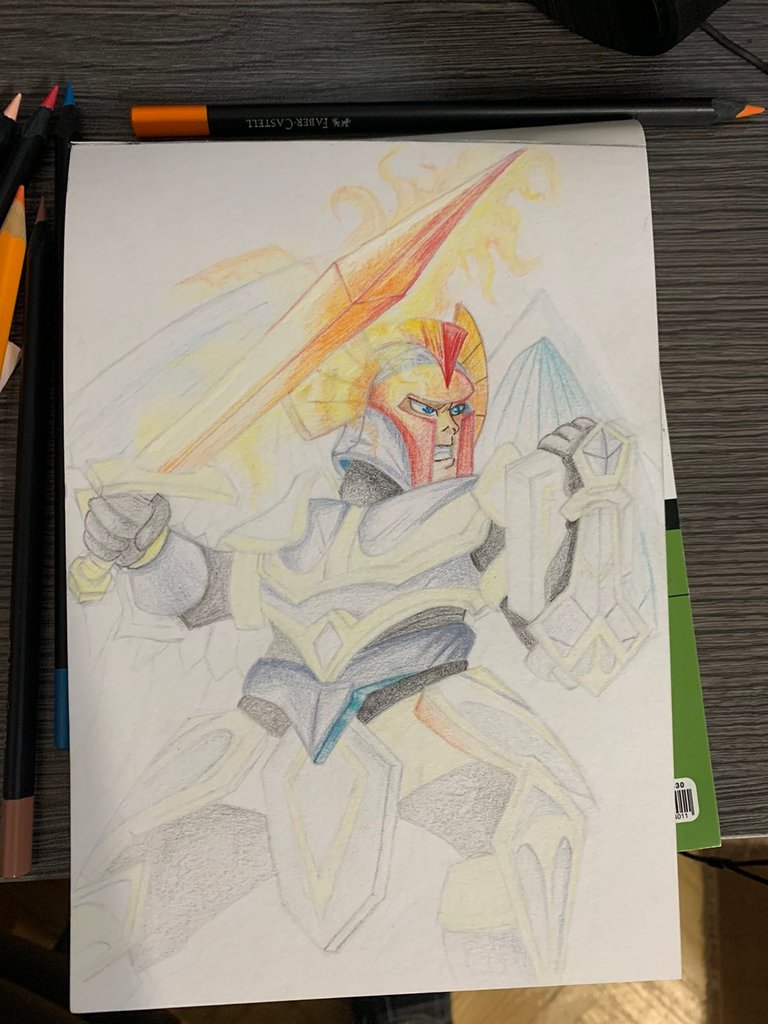 My main focus at the beginning was to tackle the most challenging part - the flames on the blade so I had to start off early laying the foundation of where they overlap the helmet, otherwise if I am not careful it will be impossible to get to the effect I am going for by erasing later on.
So we keep on progressing slowly, I was so happy with the blue-ish grey tone that was included in the set it was a perfect fir for the grey metallic color of the armor.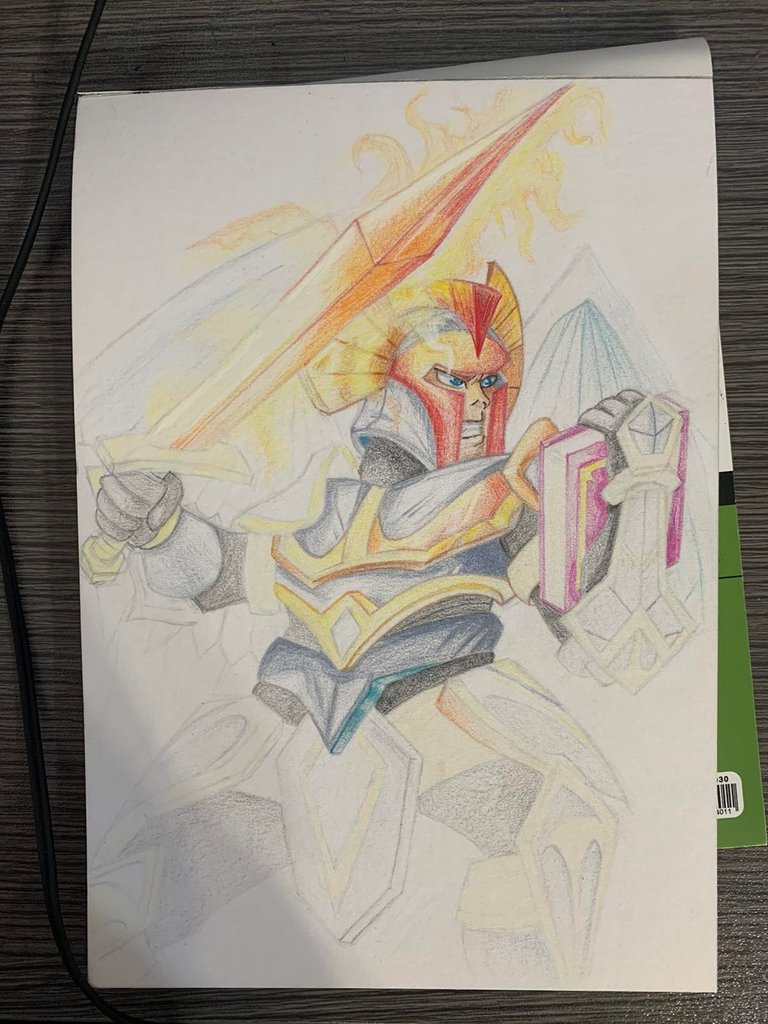 It's time to start going for some more detail: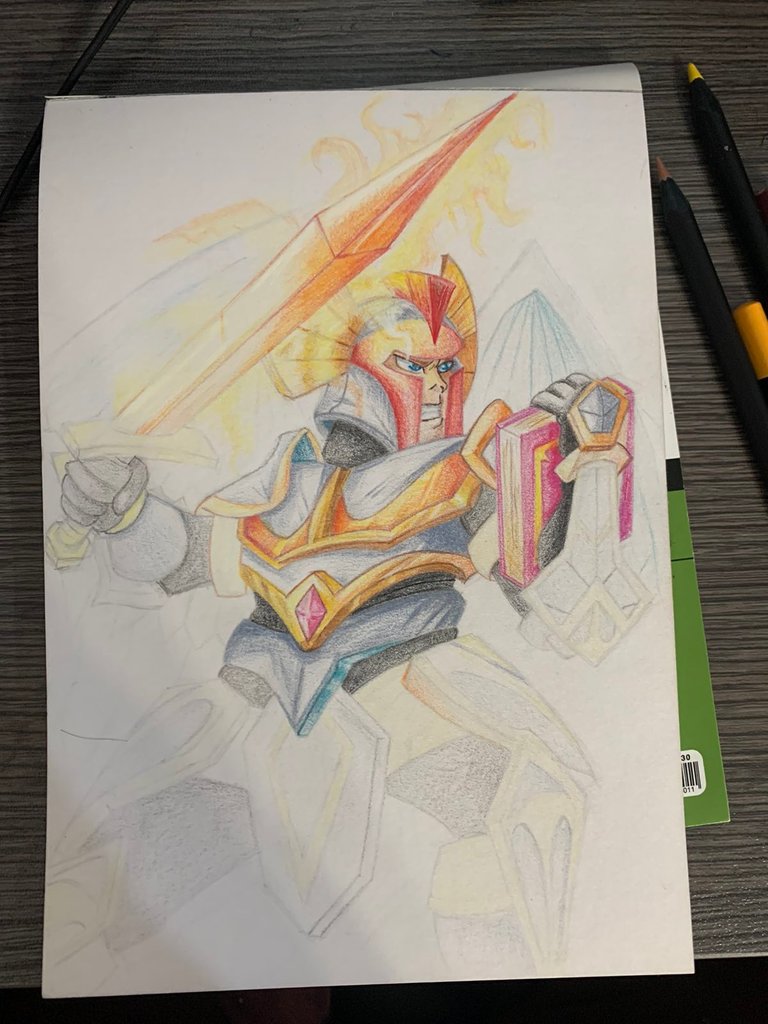 Some hours later we are progressing really nice: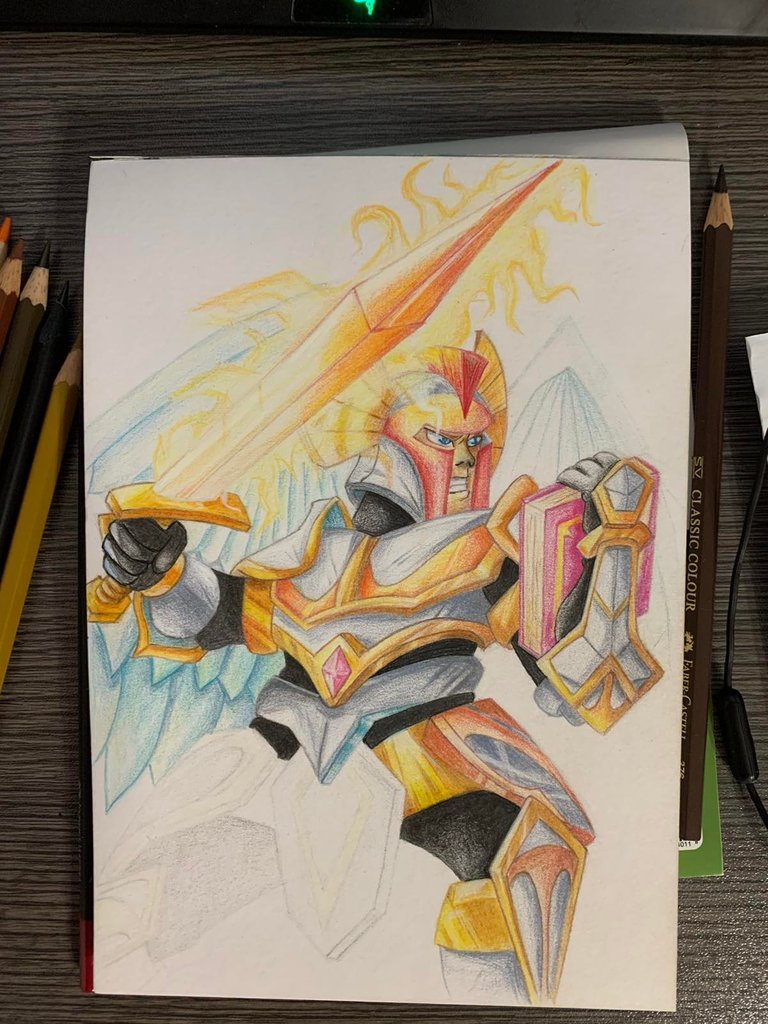 A few days later when I had the time to get back to it we are nearing the final stretch: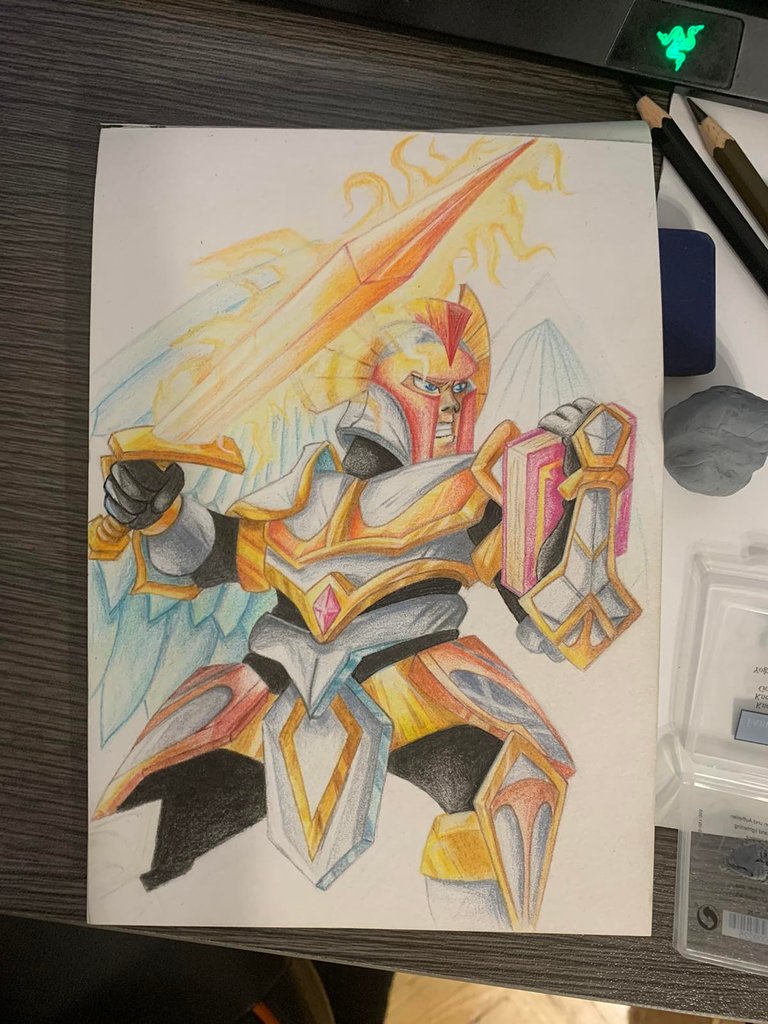 And here it is the final work: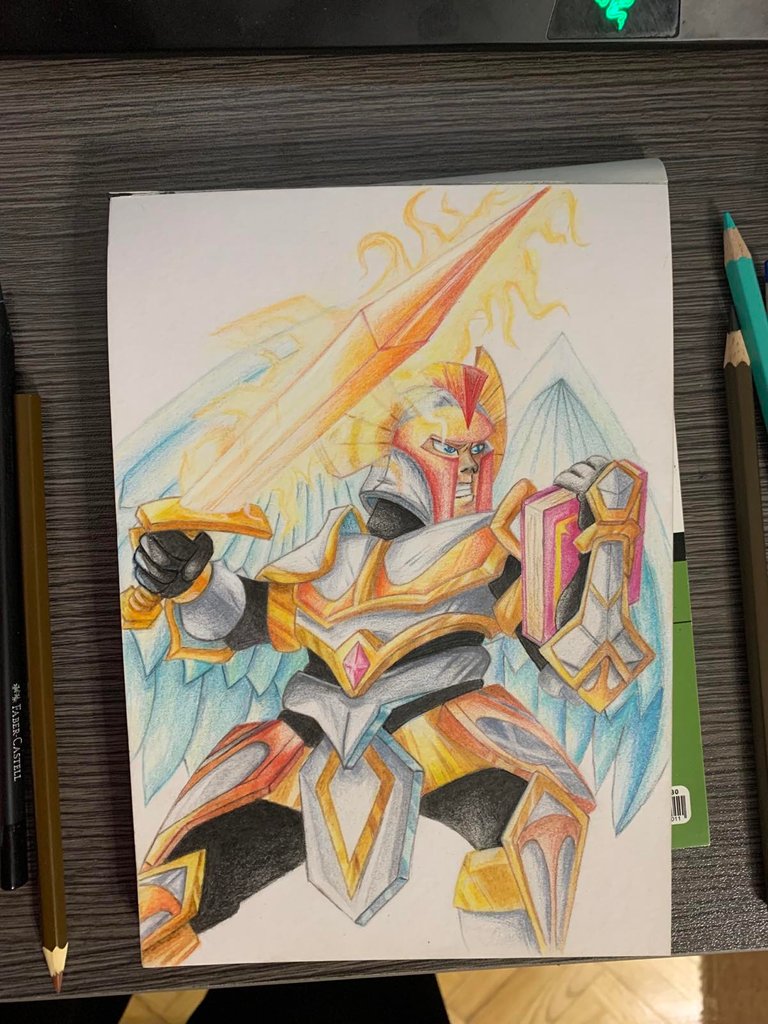 Even though I am very very happy with the end result, the choice of the smaller paper size meant I had to modify the pose and the perspective.
I hope you guys enjoy it at least half as much as I did drawing it it was a ton of fun and I am glad I picked up a challenging character to do. I am still a rookie when it comes to colored pencils so any constructive criticism is more than welcome, feel free to leave some if you have it as a comment, thank you !
---
The materials used were:
A5 200g/m2 cold pressed paper
2H and HB lead pencils.
Kneaded eraser
Faber-Castell classic colored pencils
A little bit of the Faber-Castell Black edition set and just a little bit of black fine liner.
---
Massive thank you to everyone who takes the time out of their day to check out my post and have an amazing day!
---
---