The earth lives and does not stop - Original Soundtrack | Splinterlands Art Contest Week 202
ENGLISH|
ESPAÑOL
Helloo!! Today I wanted to show you something different, the truth is I don't know if it's a valid entry for the contest because I haven't seen this type of art before here so I apologize in advance if I'm wrong, but even so it's something that i wanted do so today I show you my creation for Splinterland I hope you like it!!
¡¡Buenas!! Hoy les quise mostrar algo distinto, la verdad no se si es una entrada valida para el concurso pues no he visto este tipo de arte antes por acá por lo que pido disculpas de antemano si me estoy equivocando, pero aun así es algo que me nació hacer así que hoy les muestro mi creación para Splinterland espero que les guste!
I've been wanting to do this kind of thing for a long time because I love imagine scenarios for stories and since I'm a musician, music comes to mind while I'm doing it. This song is born from that, I have always imagined the earth element as a place full of fighters who defend their place, their happiness and tranquility, sounds that unleash hope and energy coming precisely from the earth that does not stop and wants to stay alive and is song was my representation of that.
Hace mucho tiempo quería hacer este tipo de cosas pues me fascina interpretar escenarios de historias y como soy músico la música viene a mi mente mientras lo hago. Esta cancion nace de eso, siempre me he imaginado al elemento tierra como un lugar lleno de luchadores que defienden su lugar, su felicidad y tranquilidad, sonidos que desatan esperanza y energía proveniente precisamente de la tierra que no se detiene y quiere seguir viva y esta cancion fue mi representación de eso.
Instruments|
Instrumentos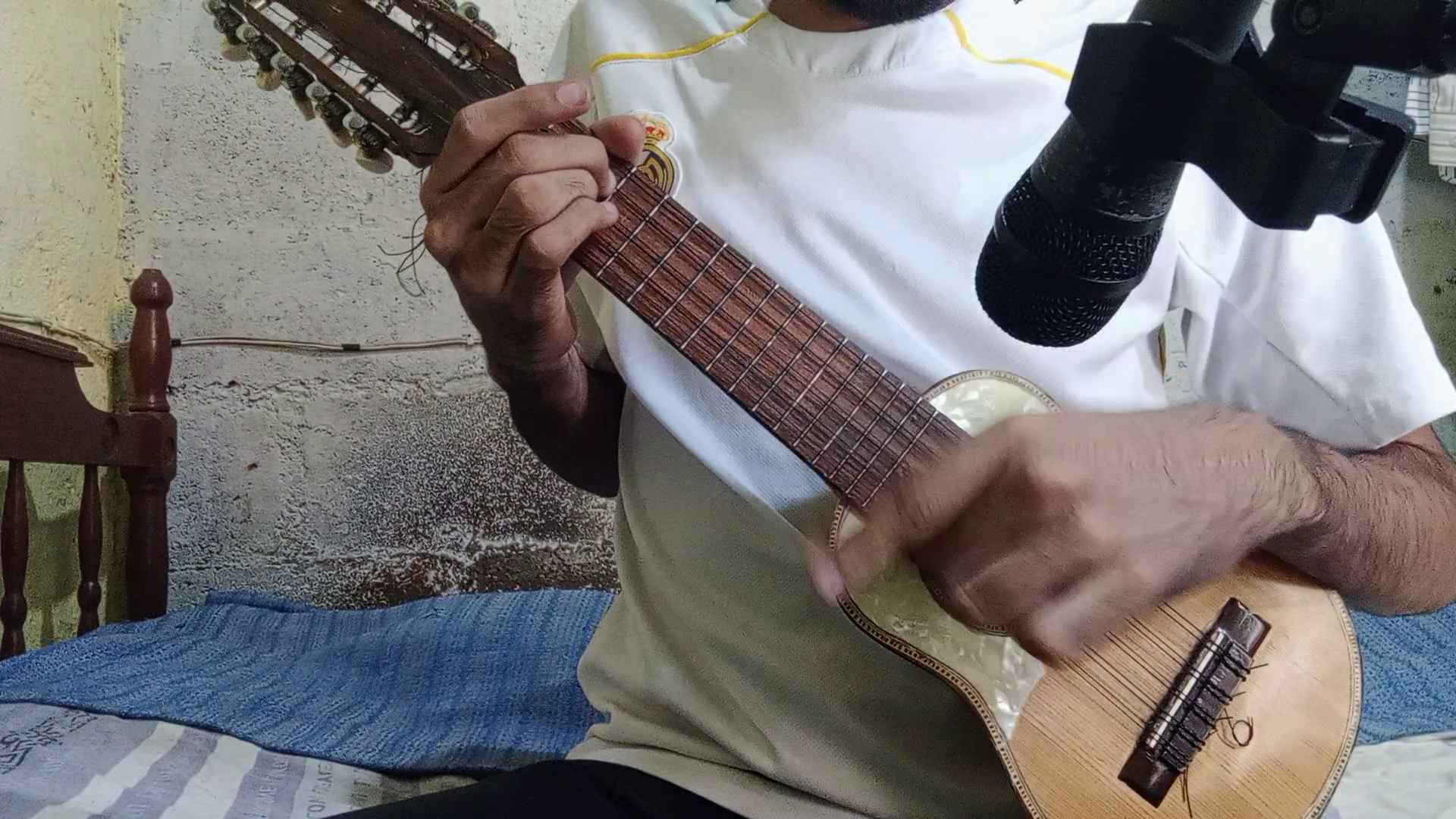 Charango
It is the main instrument of this instrumental, it has a special sound that reaches the soul and that seemed perfect to give it prominence.
Es el instrumento principal de esta instrumental, tiene un sonido especial que llega al alma y que me pareció perfecto para darle el protagonismo.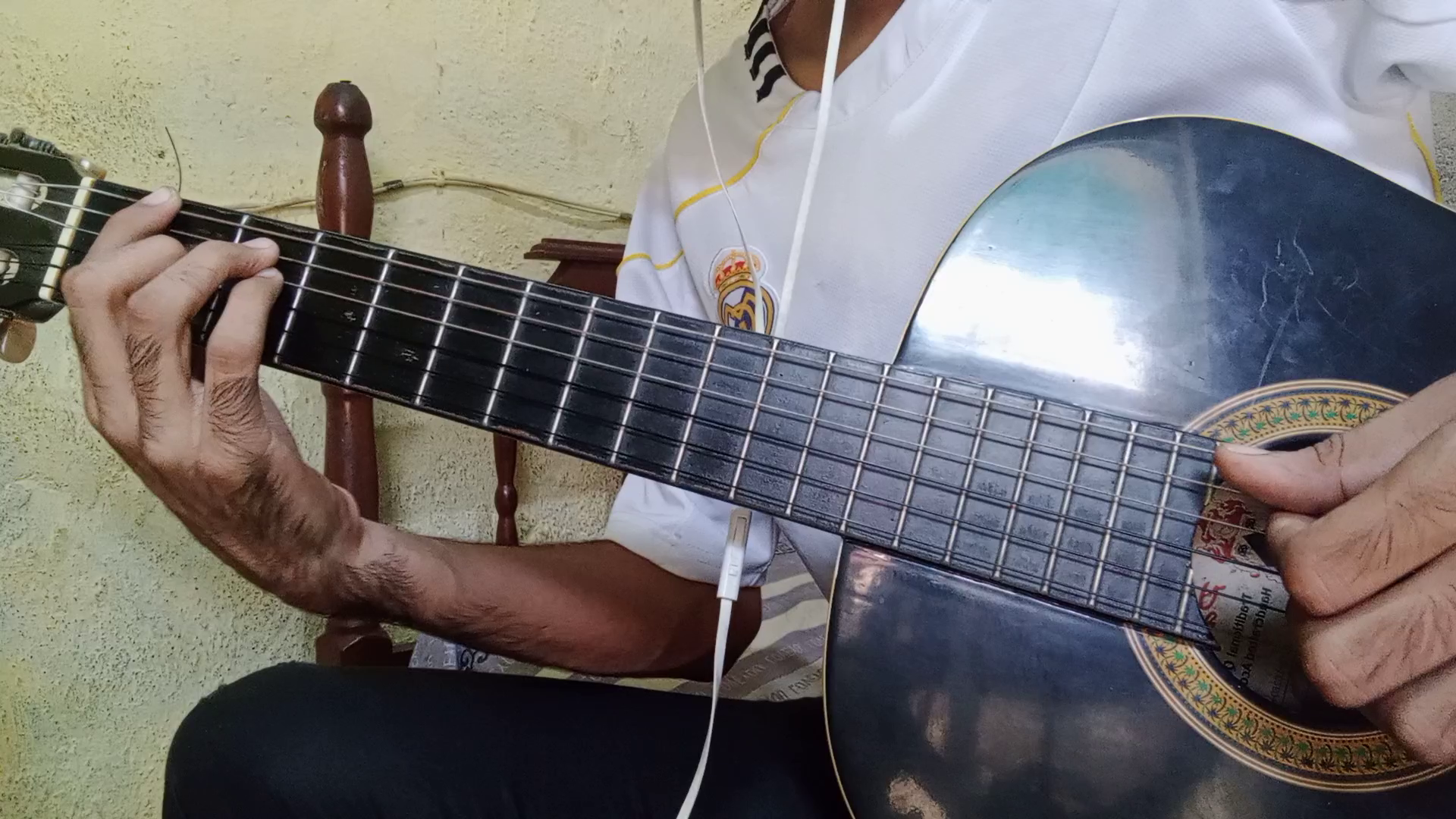 Guitar
It is the main instrument of this instrumental, it has a special sound that reaches the soul and that seemed perfect to give it prominence.
La guitarra es el instrumento perfecto para estar con el charango, le use principalmente para frecuencias bajas, es el instrumento que mas domino por lo que me sentí muy cómodo haciendo esta composición.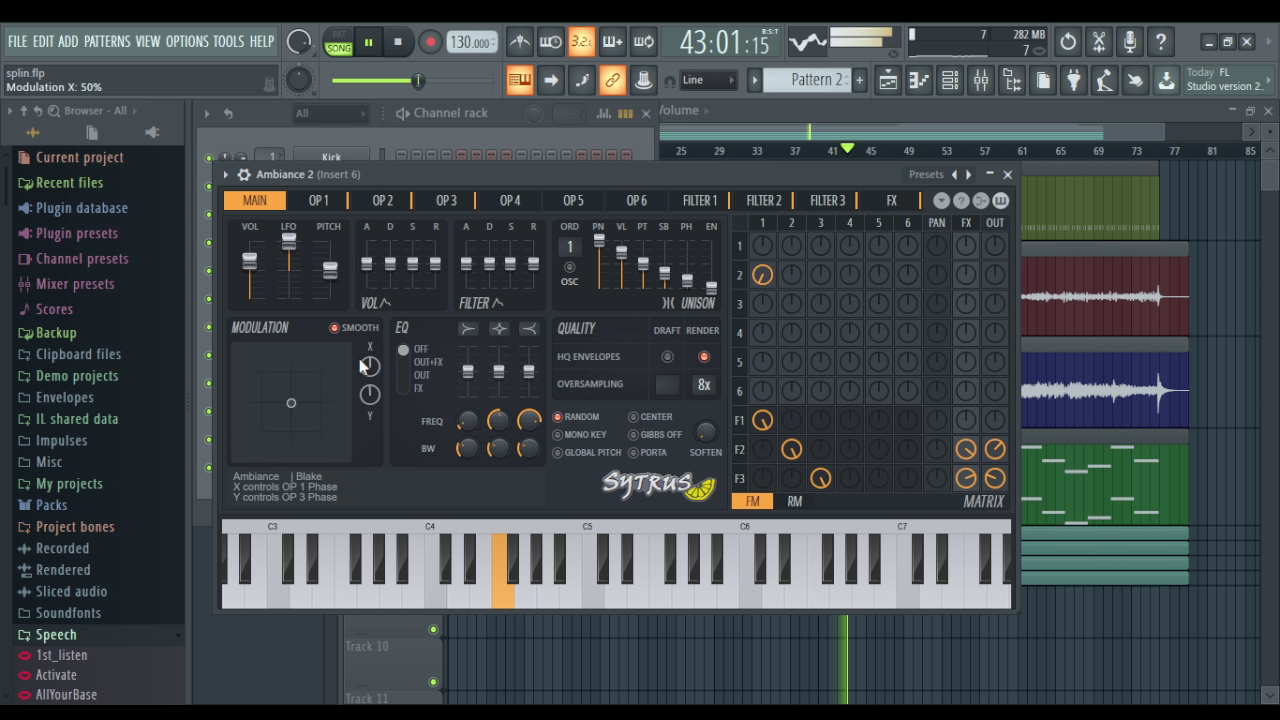 Synthesizers
I used this mainly to enhance the atmosphere, with a very deep sound and some drum beats that gave the final touch to this instrumental.
Este lo use principalmente para potenciar el ambiente, con un sonido muy de fondo y unos golpes de tambora que dieron el toque final a esta instrumental.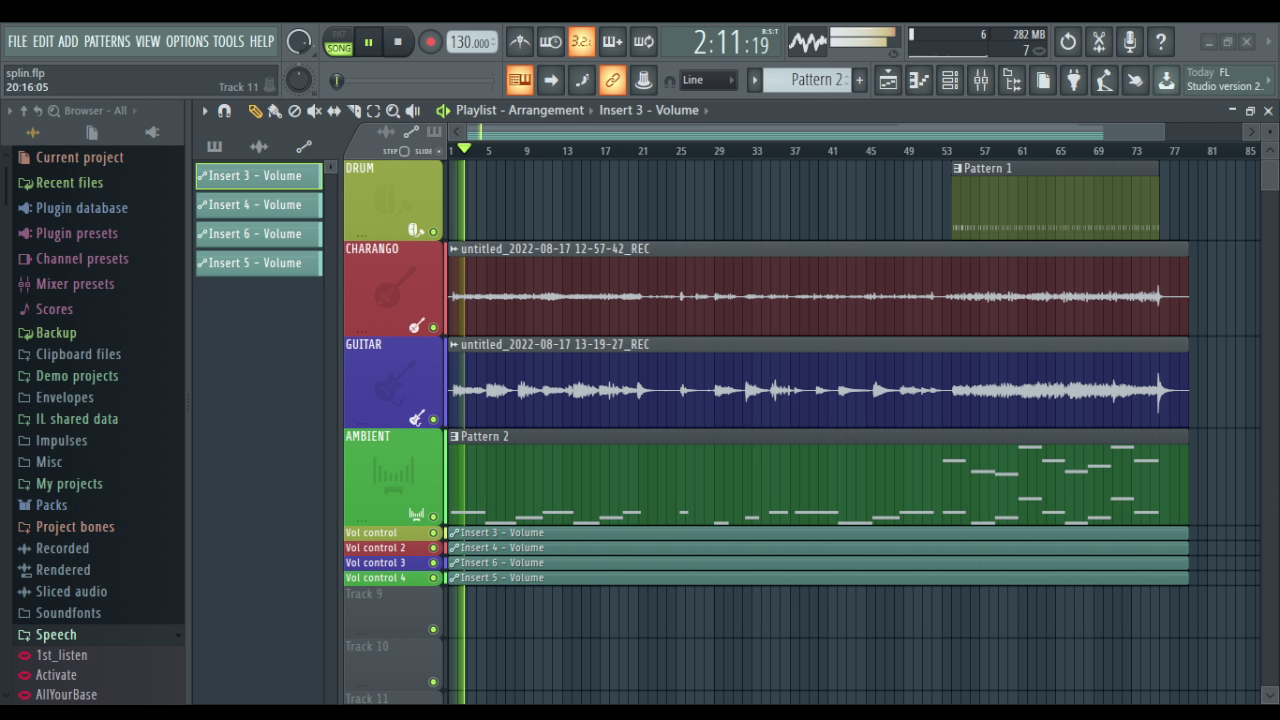 And that's it! This is how the edited project looked like, a composition just as I expected, very simple but with a lot of soul, I hope you can breathe the earth with my music and of course you like it. Until next time!
¡Y ya esta! así se veía el proyecto ya editado, una composición tal y como la esperaba, muy sencilla pero con mucha alma, espero que puedan respirar la tierra con mi música y por supuesto que les guste ¡Hasta la próxima!
---
---