My last post here in neoxian or using this tag EVER


I tried to really think about writing and how I should even navigate this post because at times we often let our emotions get the best of us, but here I'll just speak from my heart as everything that transpired here in the last 30minutes before the start of this post.
So this morning or should I say last night I accidentally fell asleep as I was still on my laptop which lead up to me waking up just a little before this post looking for "power"(in game leveling metric/conditions) on splinterlands so that I can finish the season in diamond for end of season so I wrote a message into the chat which kitkat was nice to reply no. Even no as an answer I really value and respect that comment (honestly) because then it at least showed that she had acknowledged my concerns. I ended up able to use @peakmonsters and their auto rental feature to get about 200k+ in power in a short time I just had to significantly increase my bid to around 45-50cp/dec vs last season was about to get it for 70-80 dec within 12 hours left.

So near the end I was not able to reach my goal and was just shy a couple thousand from the target but peakmonsters system really helps for this last minute hunt but although I notice there are a lot of market delays and I noticed there were still quite a bit of cards on market absorbed or available even though I was the highest bid for the levels at times. I'm not really a technical expert or sure how all of this works, but I'm happy to have experienced this earlier rather than later.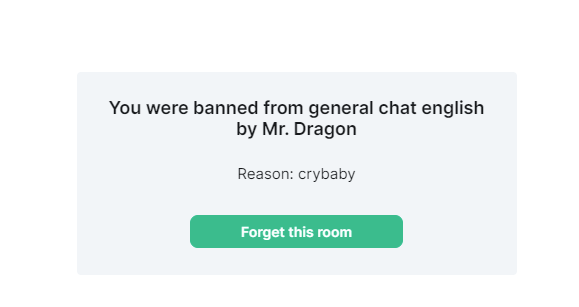 So let's talk about my last statement which lead to him deciding to react in such a childish/egotistical manner.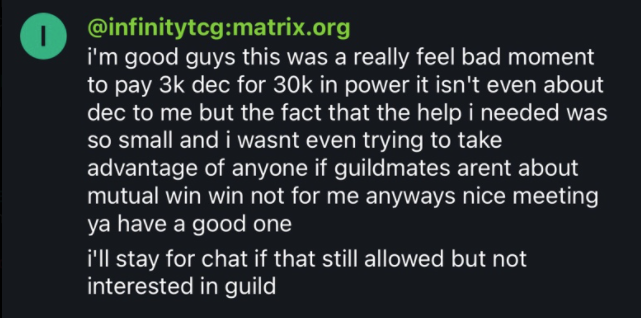 To be honest I'm not sure if I would have dropped it but my internal feelings feels like I would have dropped it after that last statement as I am thinking through the whole process right now trying to be unbiased as possible. The 3k dec for 30k power seemed to be a bit of an exaggeration or maybe I saw the dec loss cause of days rented not so sure, but still it is about the principles.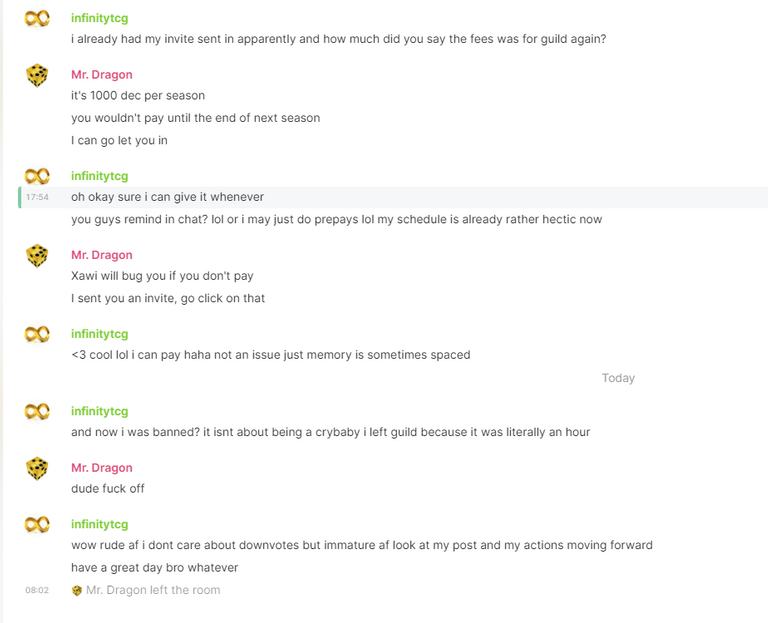 So in life we have to choose what we believe in and stand for at times but I just will never support an individual who reacts/responds in such a childish manner. There was never a warning or hey don't do that as I typically am rather thoughtful as to not spam or try to consider it from the other person's perspective or at least to the best of my ability.
The moral is treat people like how you want to be treated and it doesn't matter who you are or what your status is in the community, but you should always try to put your best foot forward ESPECIALLY if you are a leader in the community. @neoxian (aka "Mr. Dragon)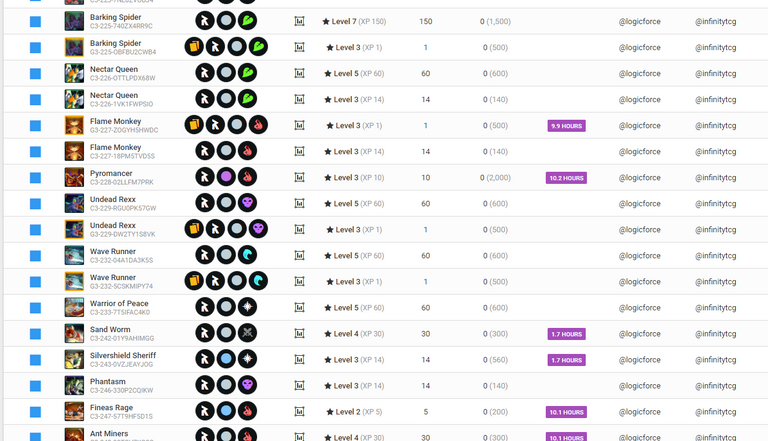 On a lighter note not sure who @logicforce (if that is you thank you for the thought) is as I just saw this after the fact and it may have been too late or I already rented the overpriced cards above(didn't see it reflected in power also?) but I'm sure he is within that community so thank you for your kindness. This act shows that even in communities where they are lead by poor leadership there are quality individuals of all sorts.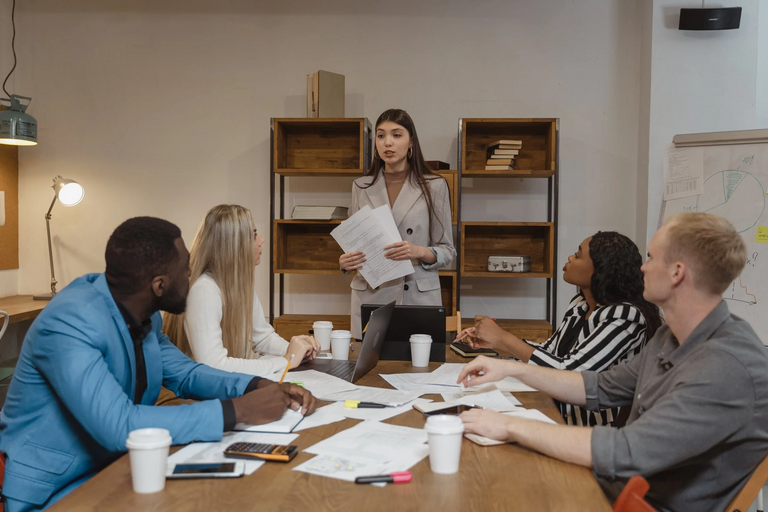 This post I hope can enlighten some of you guys who are in a leadership position to act and think what type of leader you are within your communities. We should always question ourselves and what we believe as right or wrong and NEVER be afraid to speak up against the things/people/communities we do not believe in. If you feel that the community you are in doesn't uphold or align with your values there are hundreds if not thousands of different communities around hive which may.
As I think about things as I write this topic should I never write in neoxian community? Or should I write and post my thoughts using all available tags that I know and just sell/trade it away. Will I be kicked out of this blog community as well do to childish behaviors? I can say for sure any neoxag I get despite it can possibly go up in price I will be selling or converting to hive, pizza, or really any other type of "crypto" in which I support a lot more.
Well I don't want this to drag out too long, but wanted to just write about this in an unbiased way as possible while all of these thoughts/feelings are still fresh for me to analyze and look into. Also I wasn't sure whether to tag him or not, but if you are talking about someone I only find it fair to do it to their "face" so at least they can give their own thoughts and comments into the matter as clearly he isn't grown up enough about it to discuss it like an adult. (Sure this last statement may appear as a bit condescending, but after all I'm just a "crybaby")
There I decided to donate all of this post to Hive Fund as well because I don't need anything from anyone, just wanted to make awareness on this topic. And even out of the most negative of situations or encounters with an individual there can be positives from it. Any communities or places this type of post is better fit into just let me know.
Never be afraid to speak out and against the things you believe in just make sure you are being thoughtful about your messages/post.
(>'')> Be the leader you wish you had, and never stop learning/growing as an individual <(''<)
UPDATE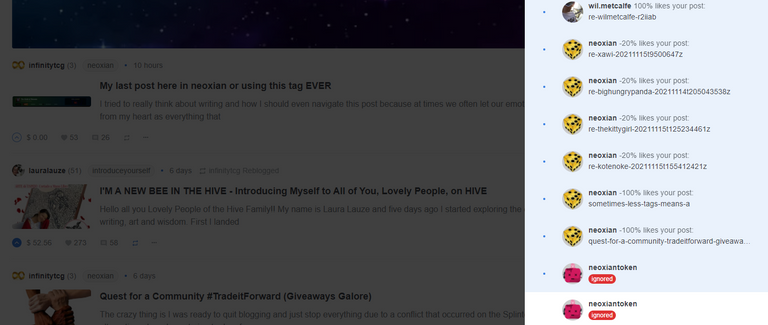 Please spare your 100% unless it doesn't add much $ as it will just be zeroed due to this so it isn't like the hivefund will receive anything from this post anyways. But if you support just do 1% is more than enough thanks I rather resources be put to wayyy better use.
HUGEEE DISCLAIMER: I was made aware by a random community member so please be aware that by upvoting you may risk getting put on a downvote trail from a certain individual I've been made aware of this by some people so I want everyone to know what they are getting themselves into
Enorme descargo de responsabilidad
Un miembro de la comunidad al azar me lo hizo saber, así que tenga en cuenta que al aumentar la votación puede arriesgarse a que una determinada persona me haya dado cuenta de esto, así que quiero que todos sepan en qué se están metiendo.
---
---