Amigurumi #126: Brighton Bloom / Splinterlands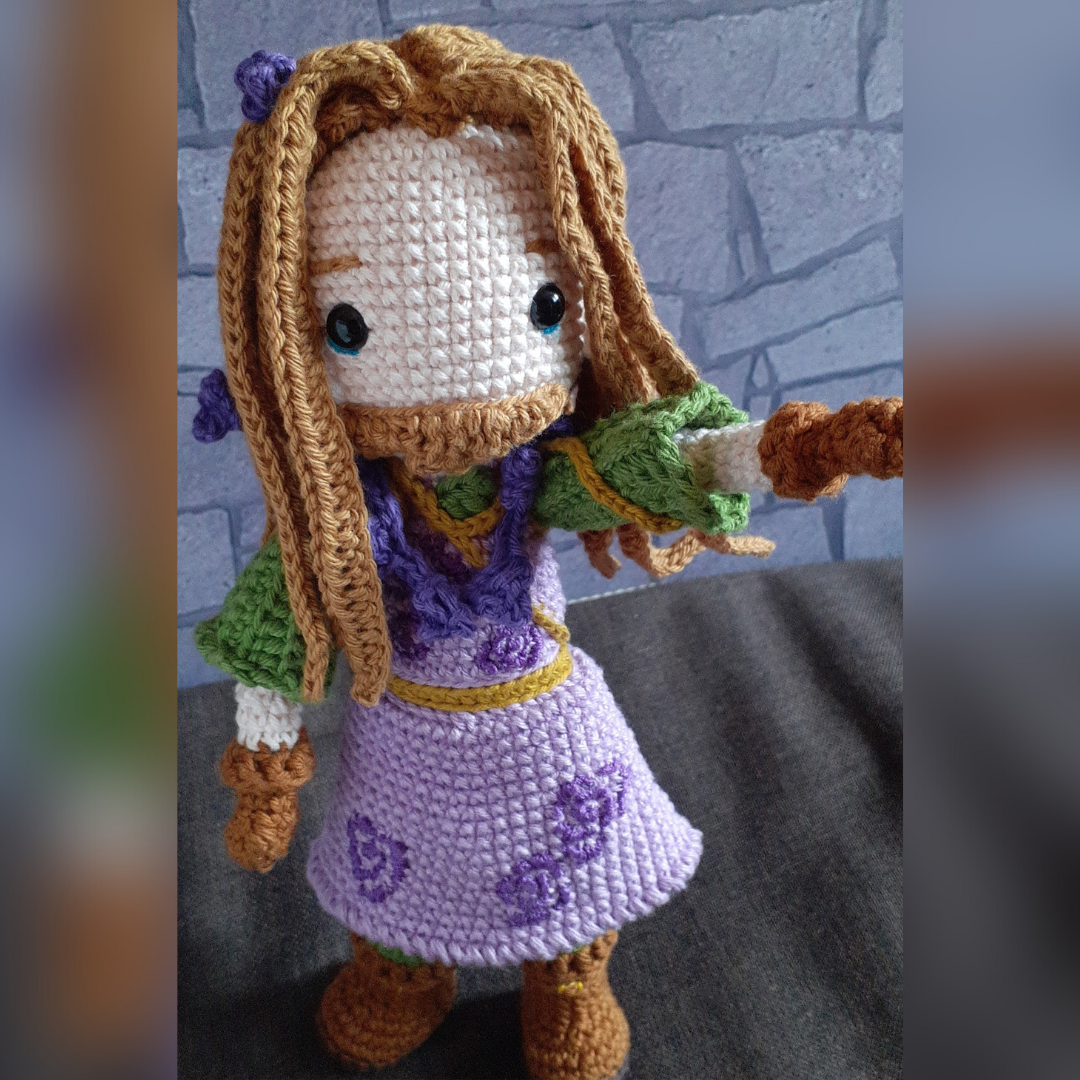 ¡Hola, espero la estén pasando muy bien!
Hi, I hope you are having a great time!
Los integrantes del juego de cartas en línea "Splinterlands" son de todo tipo, es decir desde personajes inspirados en animales, plantas, guerreros hasta personajes ilusorios como dragones, ogros, hadas, entre otros.
The members of the online card game "Splinterlands" range from characters inspired by animals, plants, warriors to illusory characters such as dragons, ogres, fairies and others.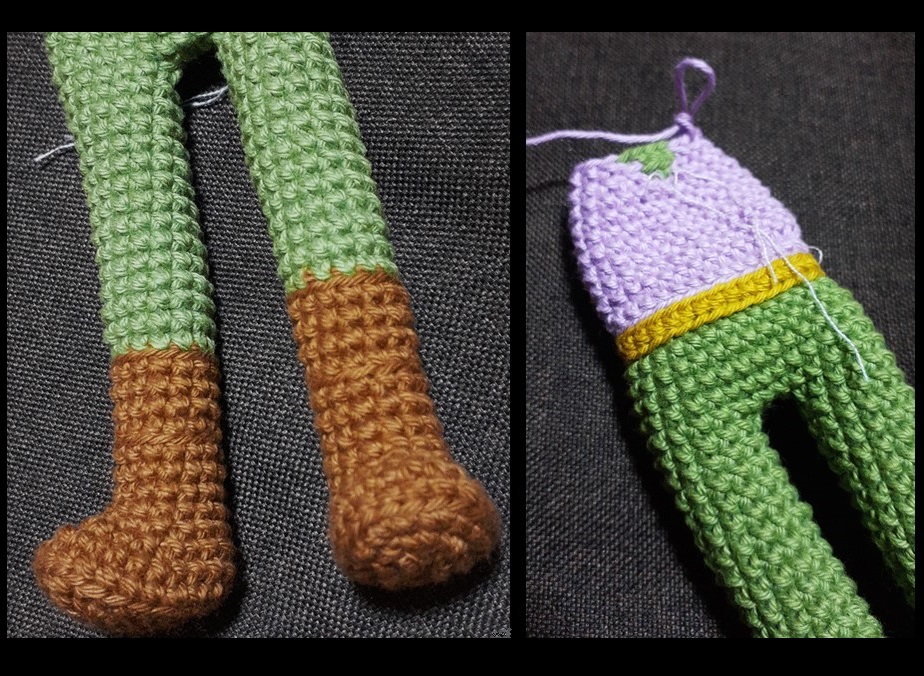 Al momento de elegir a este personaje estaba segura de que sería una mujer invocadora de dragones. En sí me dejé llevar únicamente por los estereotipos físicos.
When choosing this character I was sure that she would be a female dragon summoner. I was really just going by the physical stereotypes.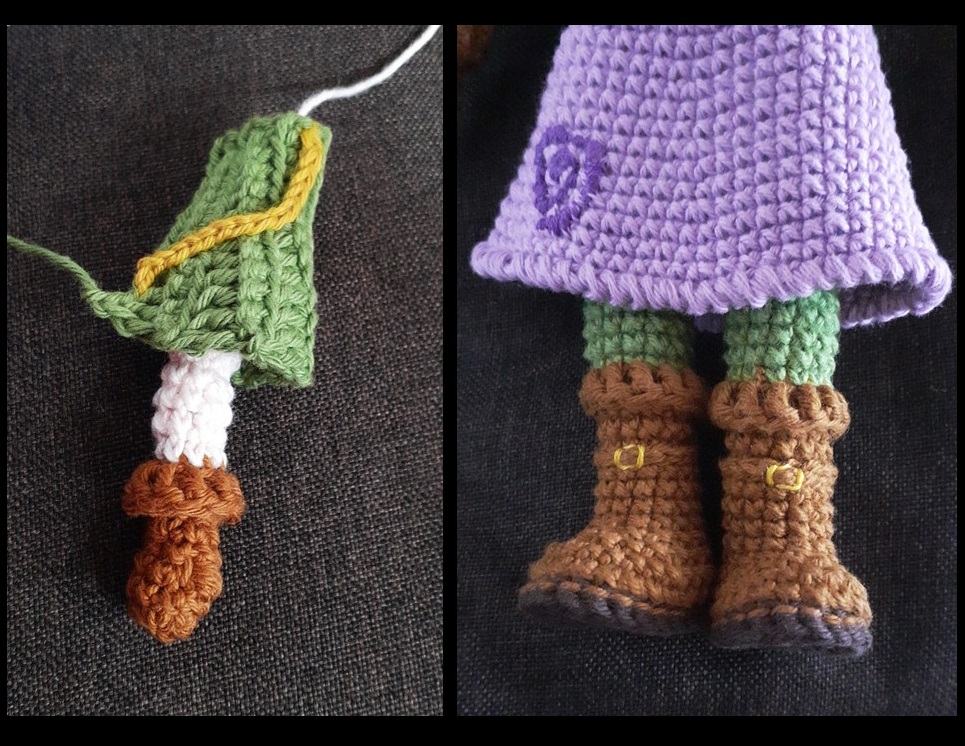 Cabe resaltar que para tejer este amigurumi utilicé otro método, distinto a lo acostumbrado. Quizá fue por eso que me sorprendí al leer su historia y enterarme que es un joven practicante de las artes del viento.
It is worth noting that I used a different method to knit this amigurumi, different from what I am used to. Maybe that's why I was surprised to read his story and learn that he is a young practitioner of the wind arts.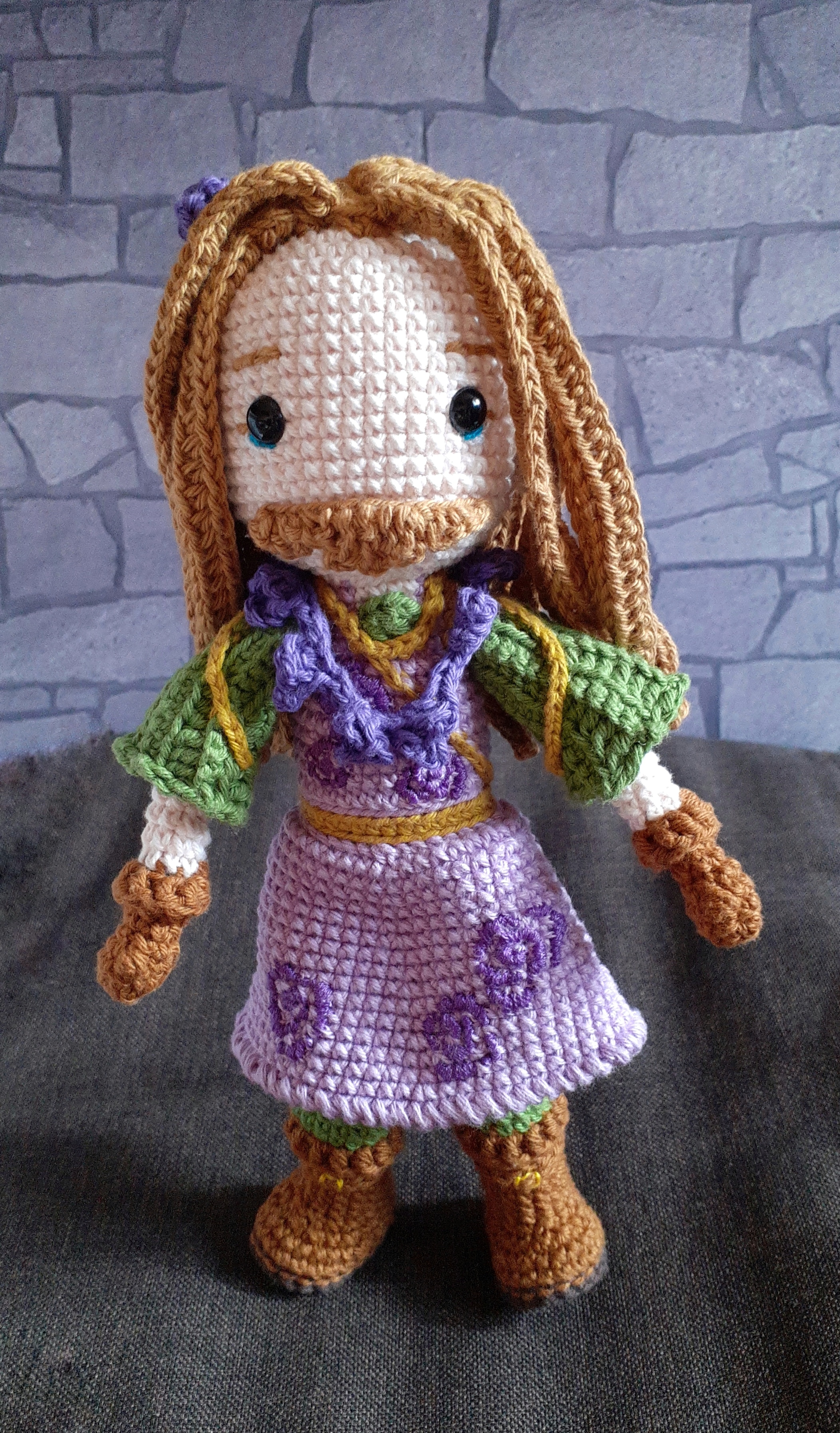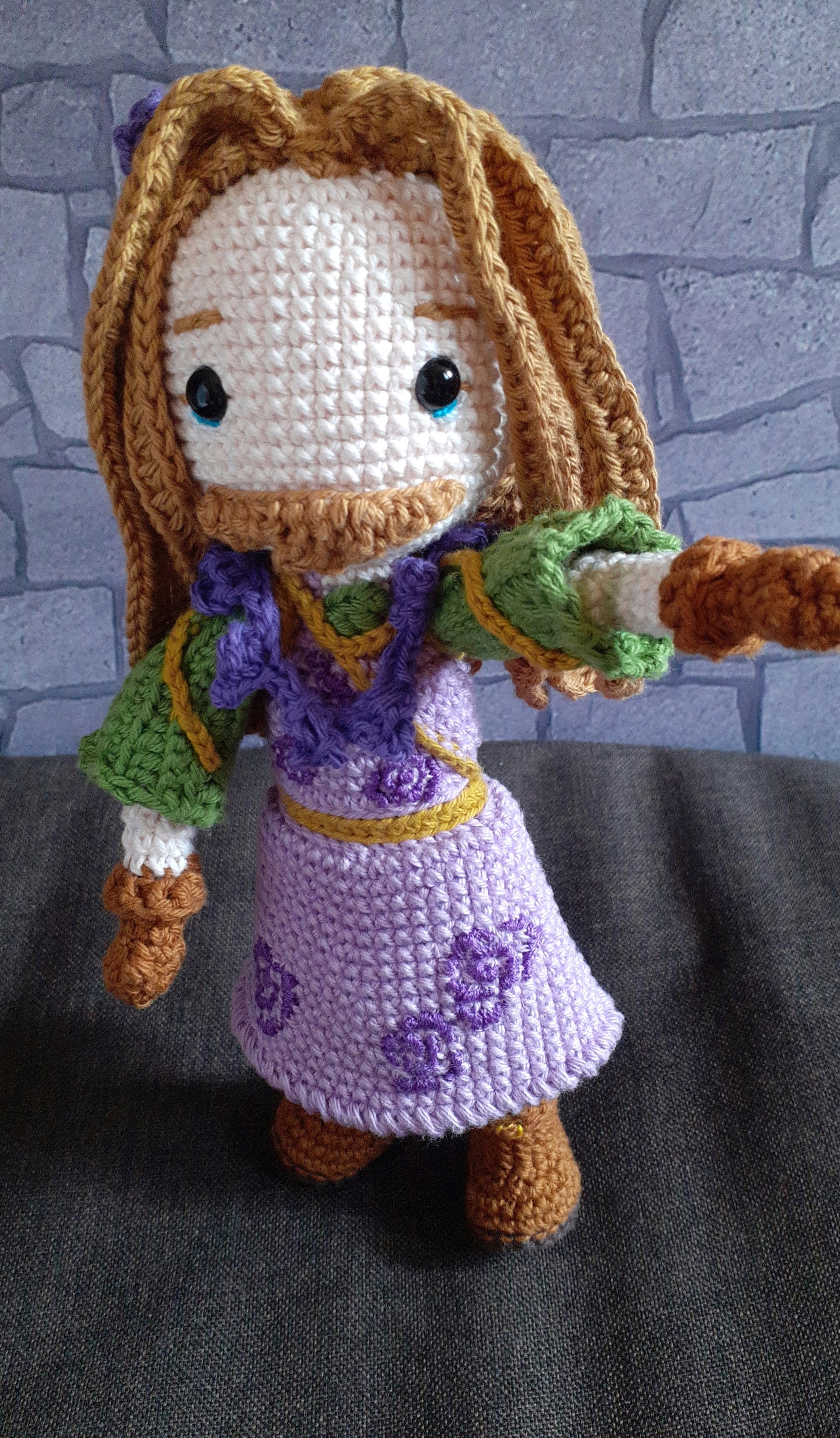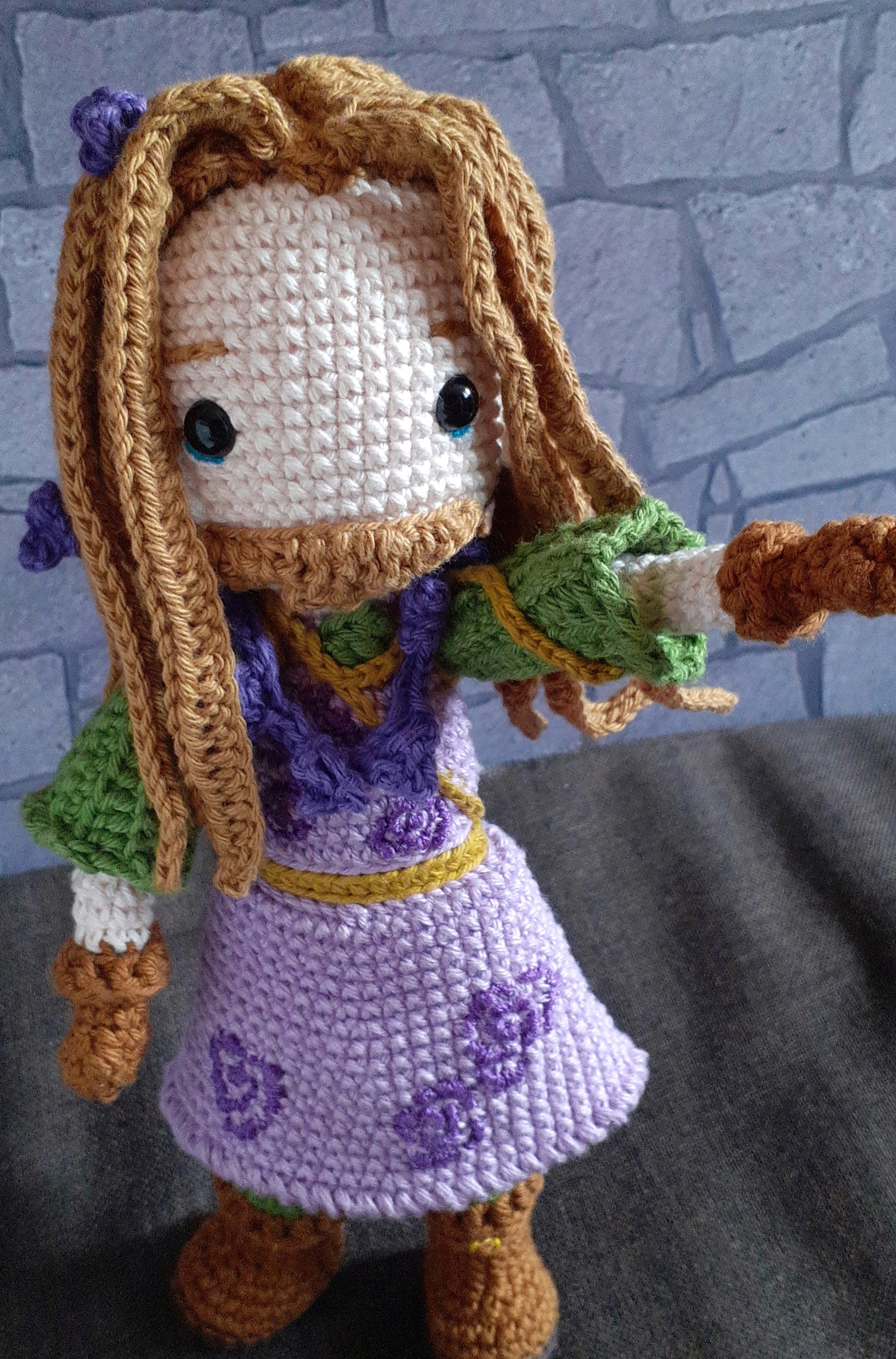 ¡Y eso es todo!

¡…Hasta la próxima!
See you next time!
Dato curioso: Esta es una de mis cartas favoritas cuando toca el reto de "terremoto" / This is one of my favourite cards when it comes to the "earthquake" challenge.

---
►Si quieres saber un poco más, nos vemos en:
Youtube
Instagram
Creary
Pinterest
Facebook
---
---