Splinterlands Clove discord server first art contest
Cloves Discord Server Contest!
---
Inviting all the art enthusiast in our Discord Server!
---
What: ART CONTEST FOR CLOVE

When: Accepting Entries Monday 22nd of November, on Clove's Monday Stream (6 AM EST). We will end the entries on 1st of December Cloves Wednesday Stream.
The winner will then be announced on Friday 3rd of December on Cloves Stream and in the discord.

How: You just need to create an artwork about Clove and Splinterlands, think about your own concept and make it unique, you can see more details on the pictures below, let us know if you have any questions. The winner will be voted by the community, but incase of a tie our very own @clove71 will decide the winner.

*You will get a chance to have your artwork be Cloves emote on twitch if @clove71 really liked it, so what are you waiting for? Send your entries now. *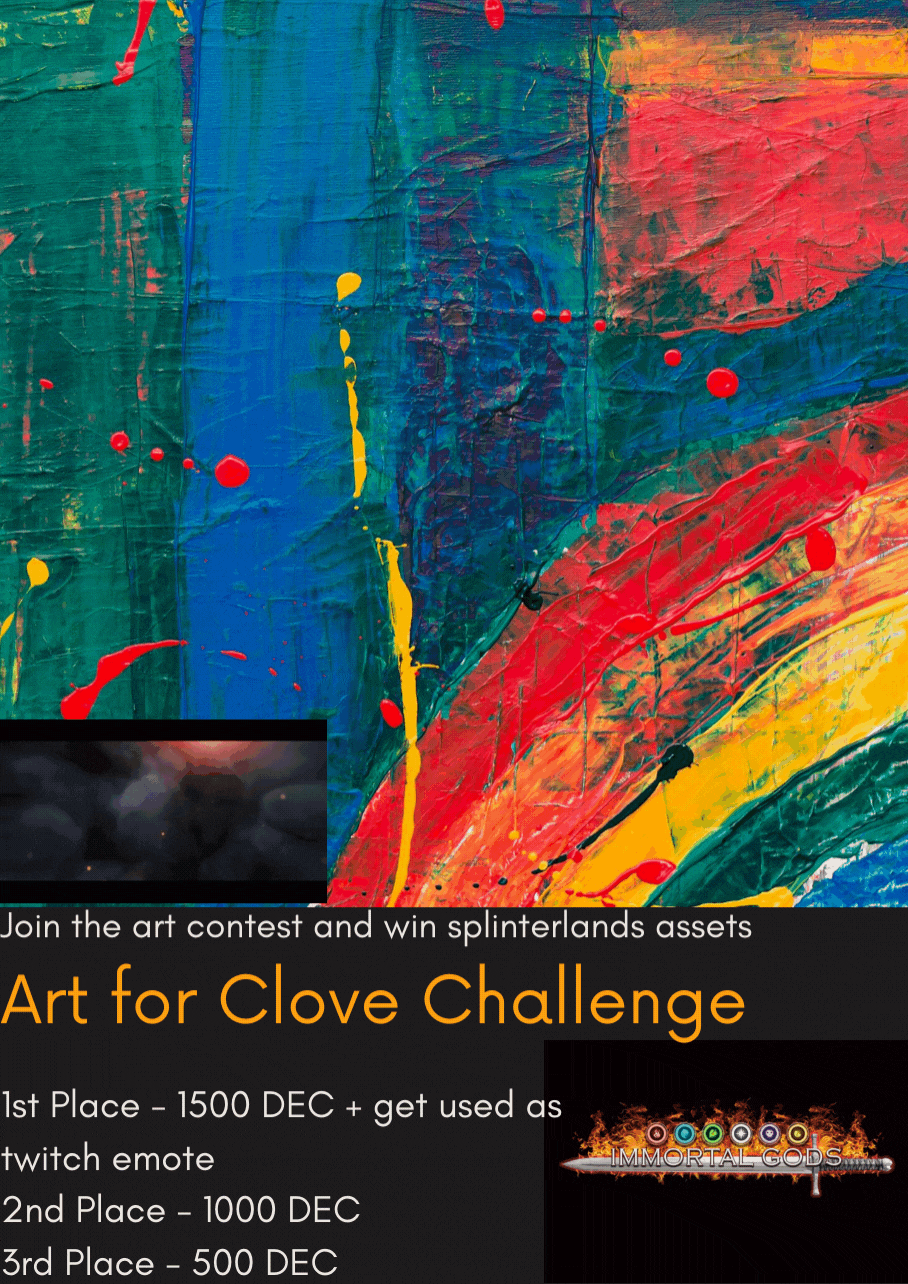 Photo is made by ivarbjorn in canva.com/other photos are owned by Splinterlands and Immortal Gods. 
 no copyright intented and has permission to use it.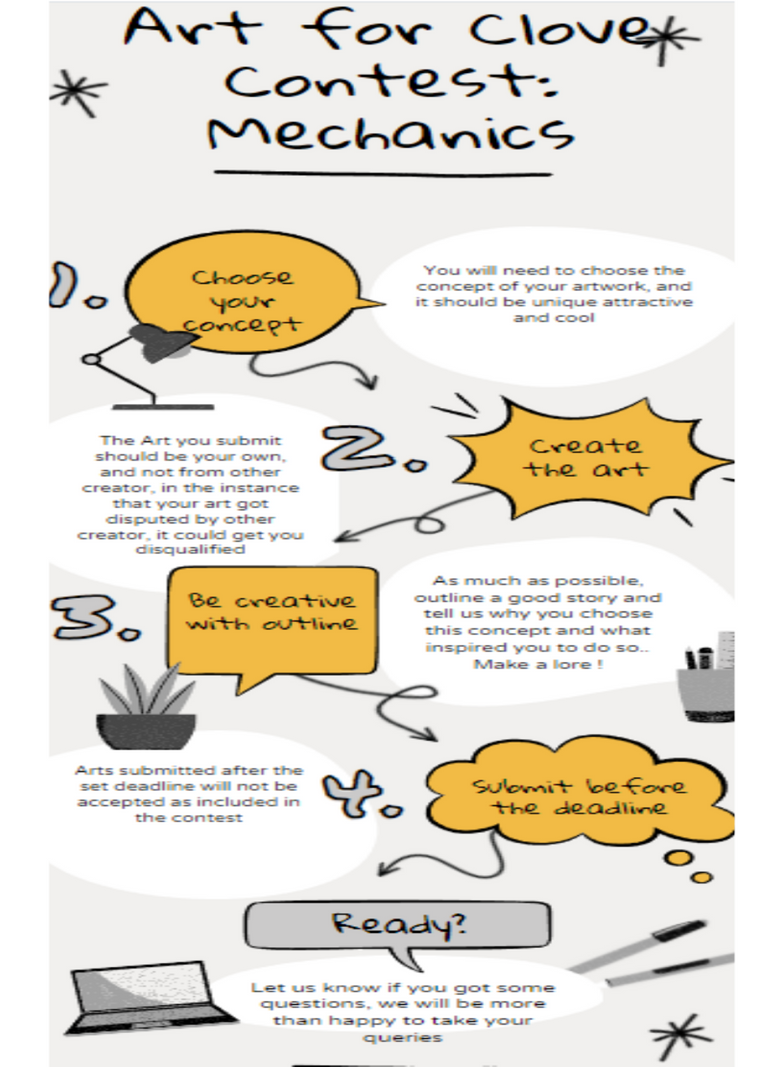 ---
You can join the discord here: Click Here
You can also DM me in discord if you have questions: ivarbjorn#9345
---
Special Thanks to @clove71 for making it possible <3
---
---