It's Almost Valentine's Day's.... Don't Forget !

Valentine's Day will soon be here, February 14th in the US. Just as I was typing that I wondered if it was celebrated anywhere else.
Recently I was in Walgreens for more important things, but I simple had to walk down the Valentine's candy isle. It seems every candy company puts out something sweet for the holiday, even if it is only their normal candies wrapped in Valentine colors with Valentine motifs. Just one more reason/excuse for us to buy some more sugary delights. (as if some of us needed any excuse at all) 😄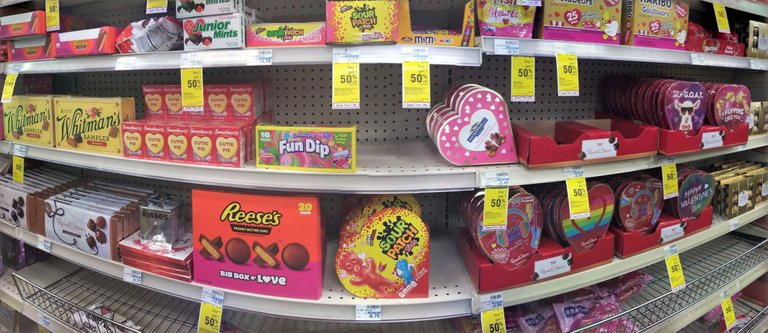 I suppose the classic Valentine candy will always be chocolates. As you can see, there is a heart shaped box of it for every kind of sweetie. Your sweetie is a Star Wars freak ?? Yep ! Even some for that !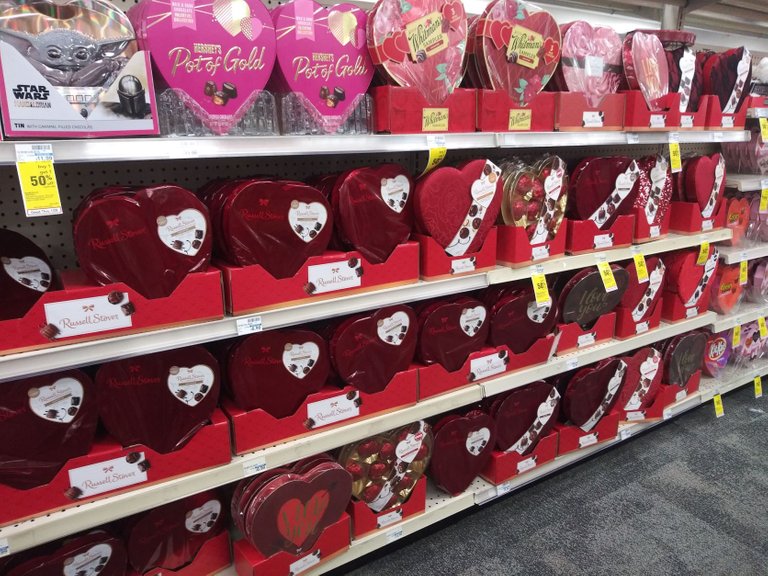 Even for sour patch sort of folks. LOL !.... and everything in-between.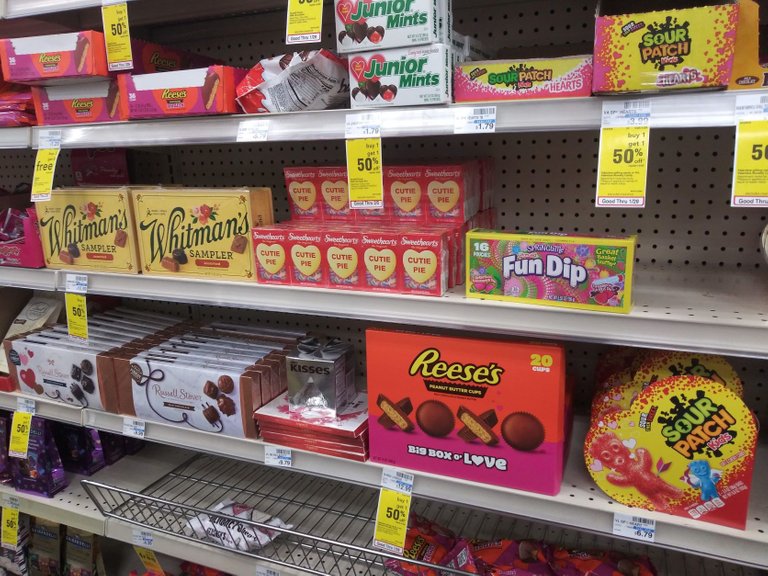 What? What? Easter too !!??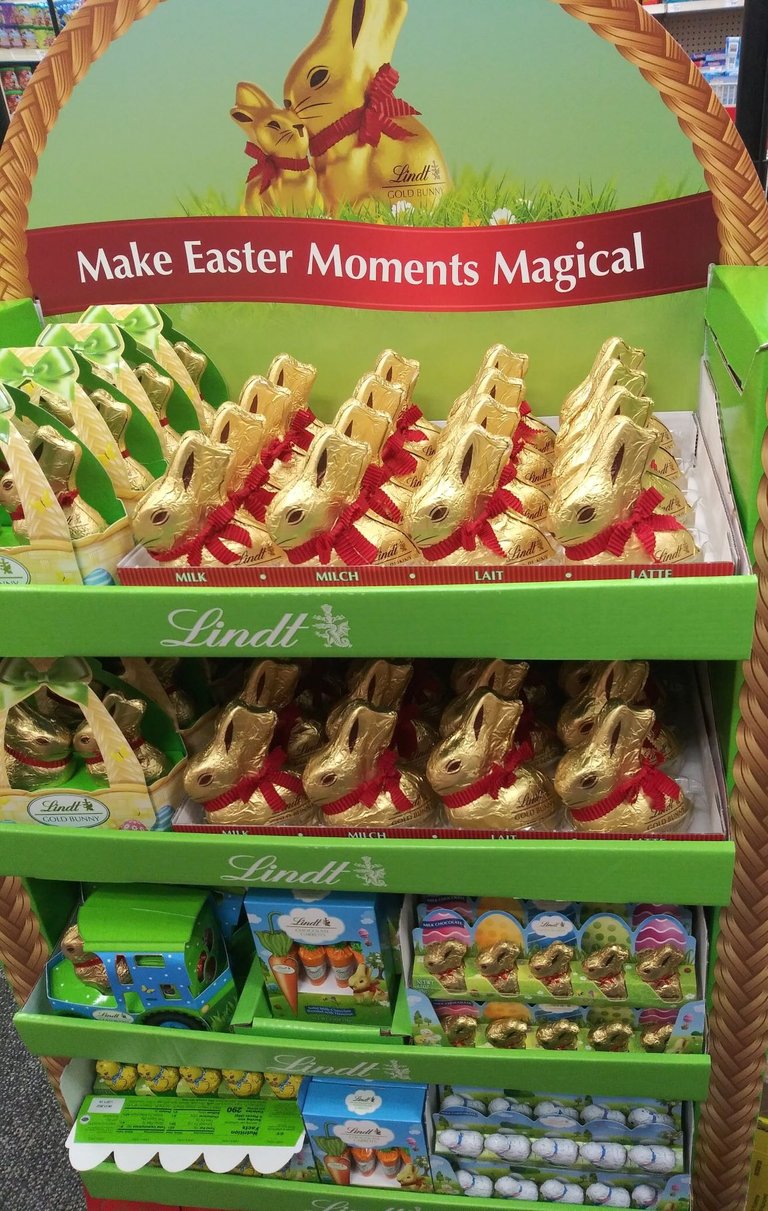 YEP !... that's right, you heard/saw everyone talking about Valentine's things being out before Christmas ? Well..... it seems that will be the trend with holiday items now.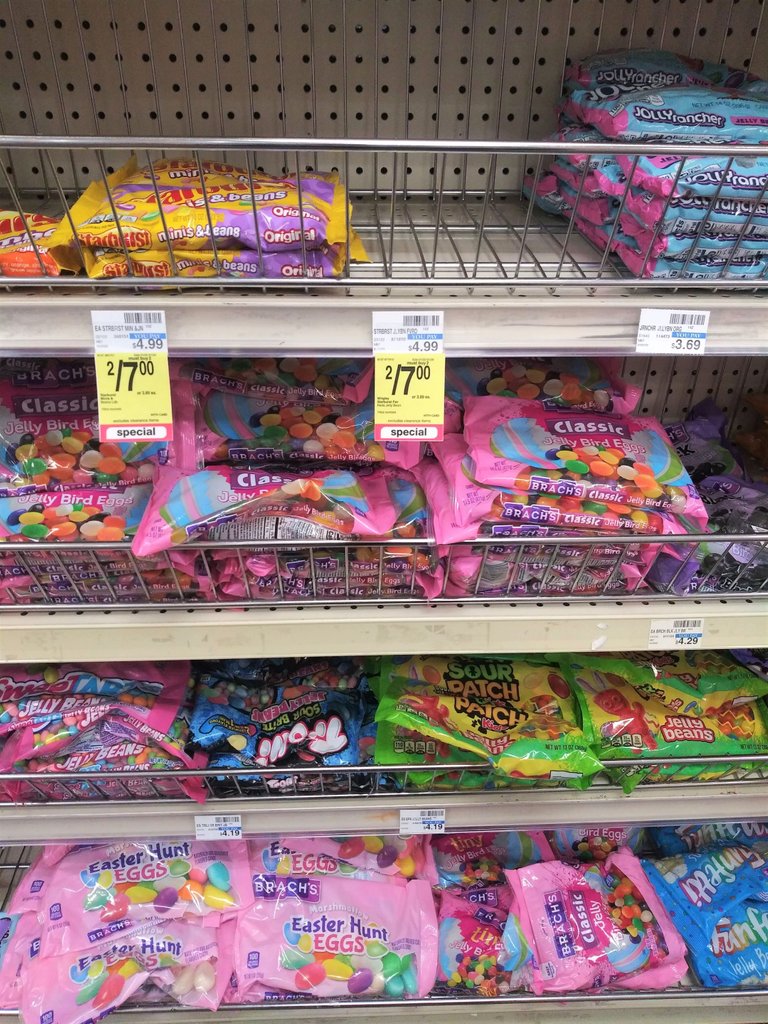 If you're not into Valentine's, you can always skip it and go straight to the Easter sweets. I have to say, these are pretty good. Malted Milk Chocolate eggs with a crunchy candy shell. I didn't buy any.... this time.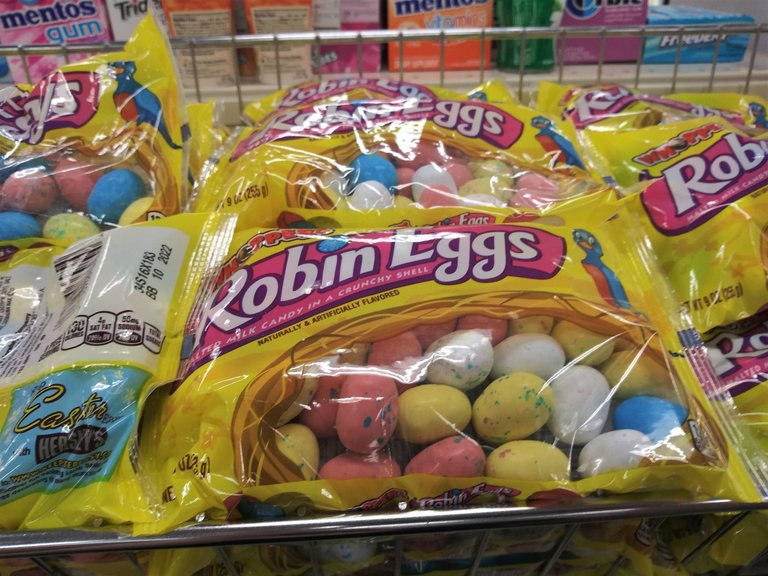 So now that I've reminded you that Valentine's is on it's way, I don't want you to pretend to your sweetie that you forgot it was coming up. LOL !
It's phonehell week on my job this week, so for my mental sanity, I took Wednesday off.... again. I DO have a thing about Wednesdays, don't I ? What a great way to break up a week, especially one that is expected to be extra stressful.
Hope you are all having a very good day... or night, depending in where you are.
Love you ! Mean it !
Jacey ❤️
---
---