Medusa - Splinterlands Art Contest Week 212!

My entry for this week is not my usual digital art or animated splinterlands images. Yesterday I bought some coloring materials because I want to try manual art.
I bought 24 water-colored pencils, I want to try and learn how to use them that's why I bought one.
My Entry for this week is Medusa
Steps
First I sketched how I want my Medusa to look like
2nd I traced it with gel pen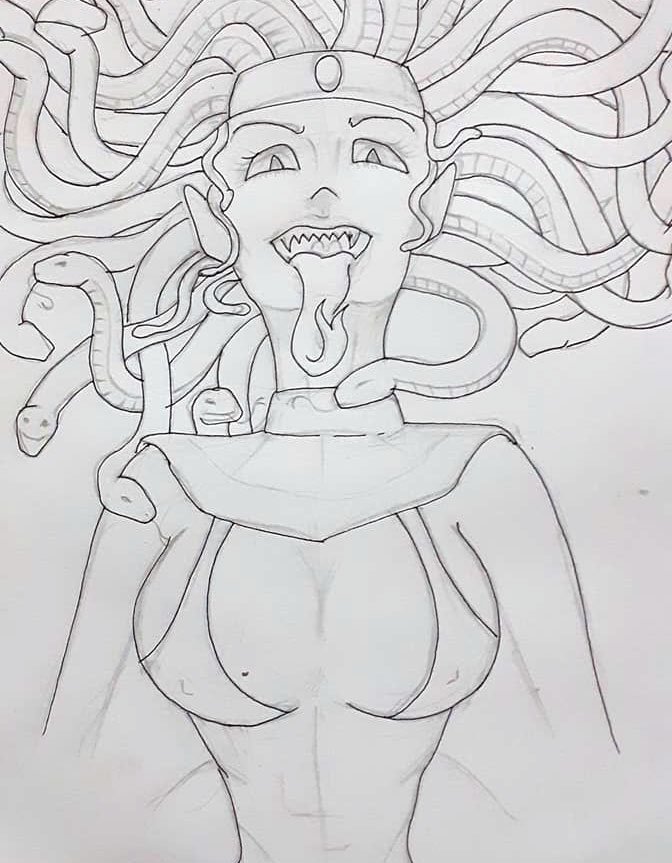 3rd I erased the pencil strokes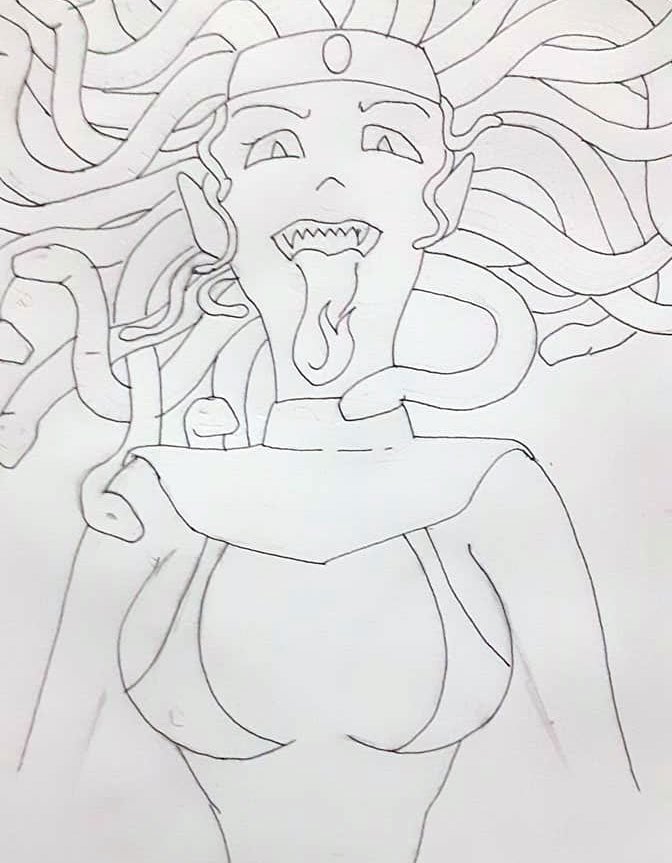 4th I colored the background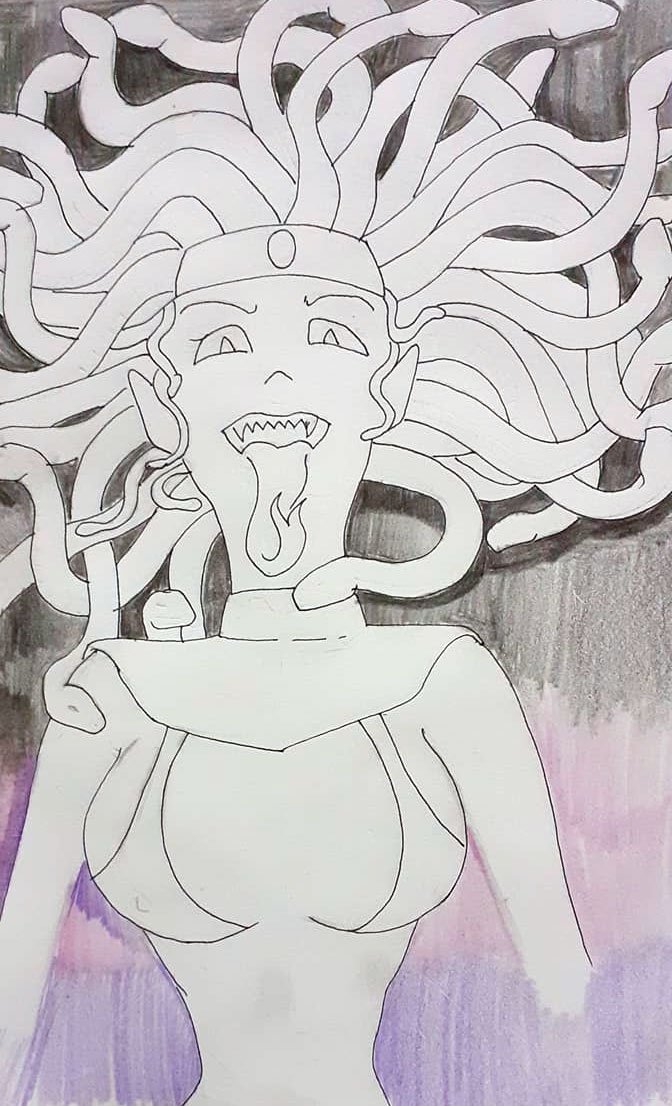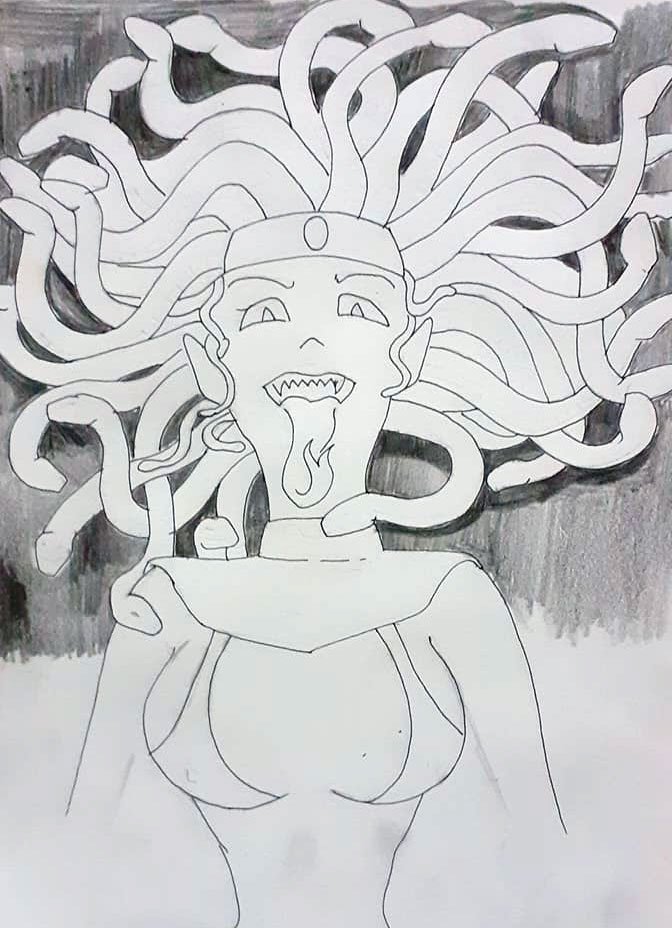 5th I colored the image of medusa but just the base color for now.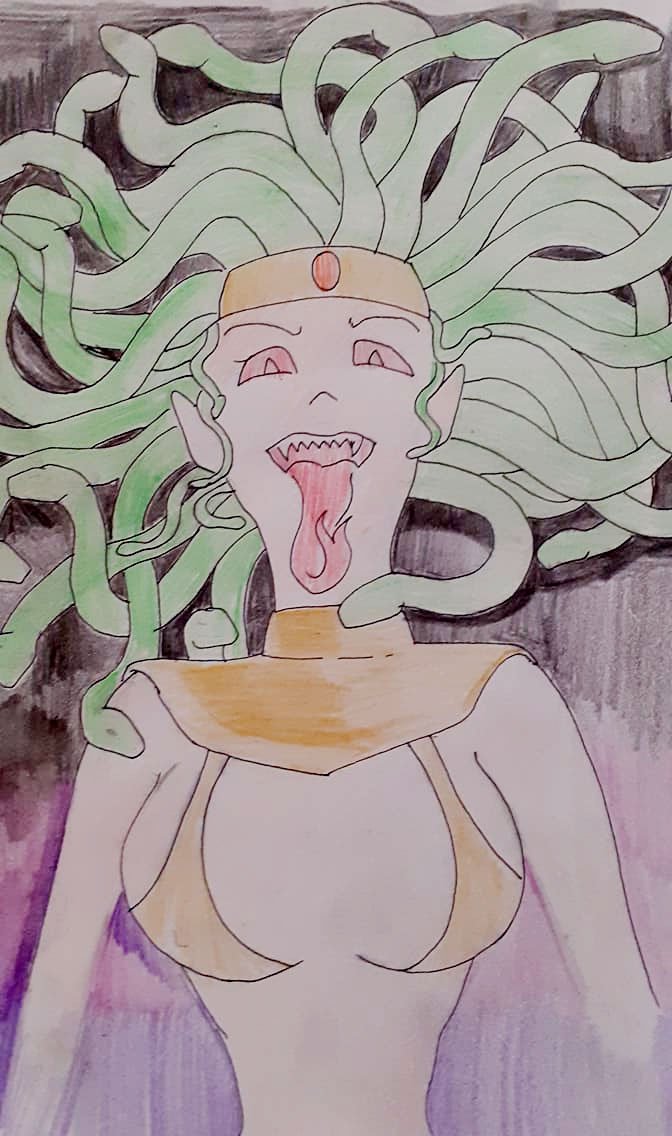 6th I highlighted the image using darker colors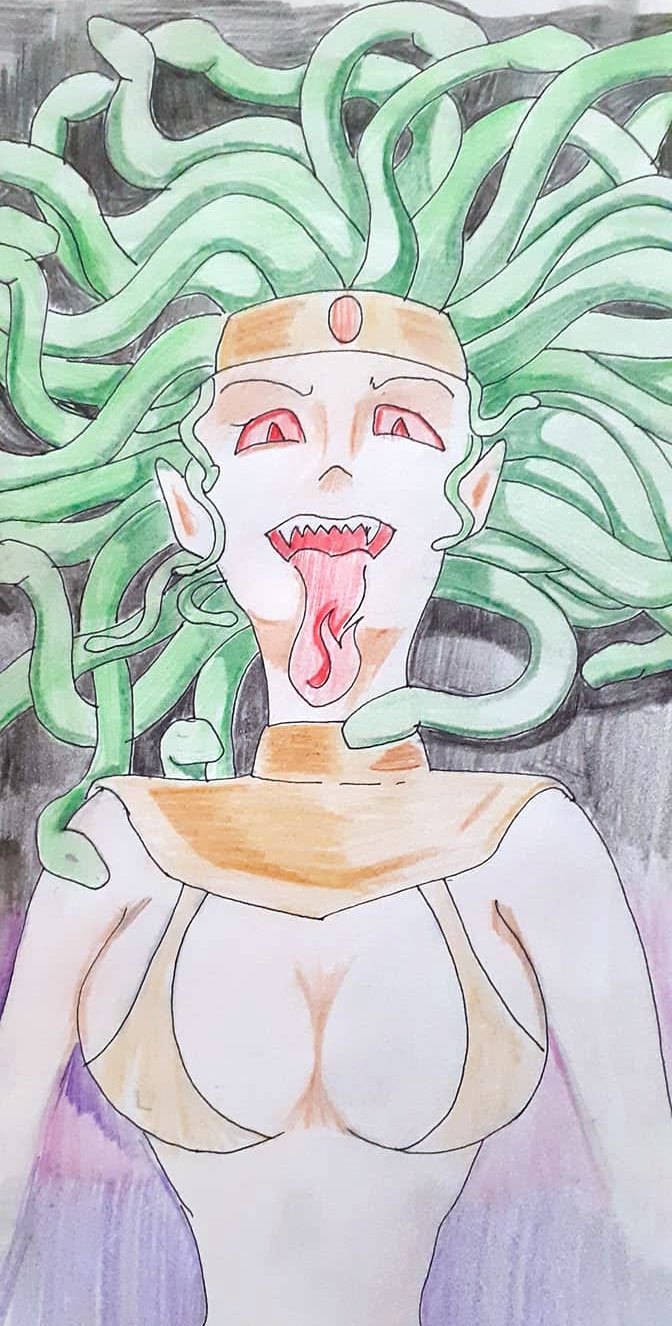 7th
I thickened the outline and darkened the color, then I smudged the color using a brush dipped in water.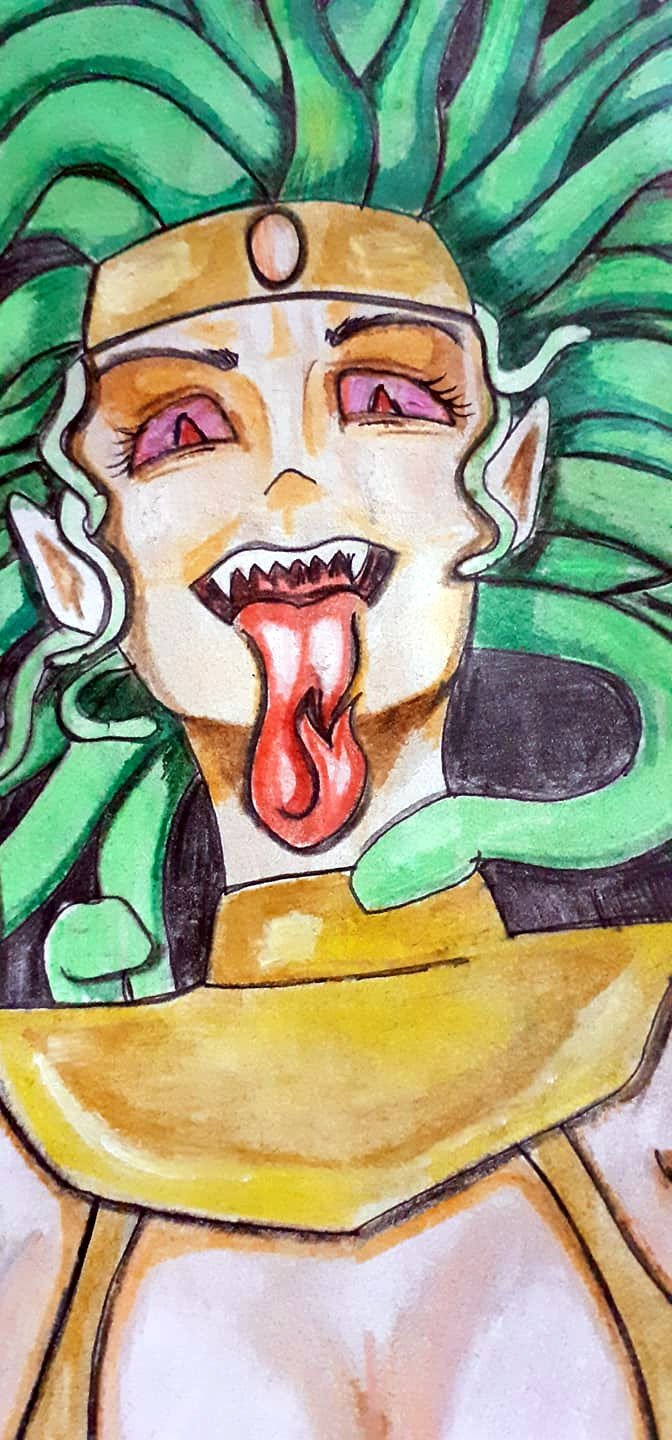 ---
I didn't know that using colored pencil is so tiring and will make your fingers hurt. So far, I like the result, will try to learn more about water color pencil to improve my next art.
Thanks for dropping by and taking a look at my Splinterlands Art Entry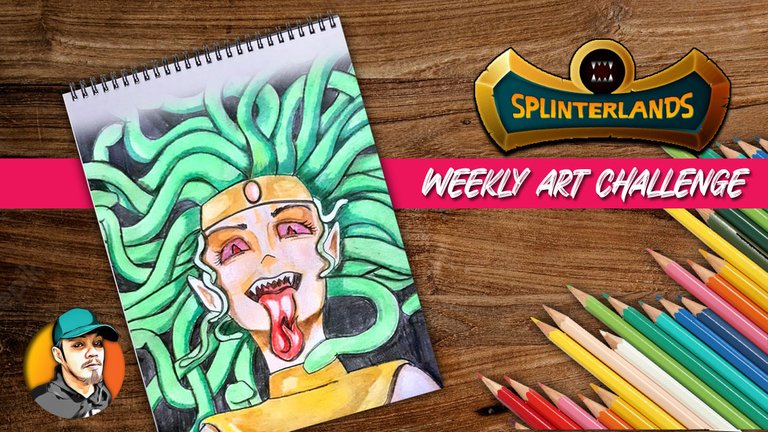 Please Consider Visiting my Website and Youtube Channel, It would mean a lot to me and inspire me to write more posts. Thanks in Advance!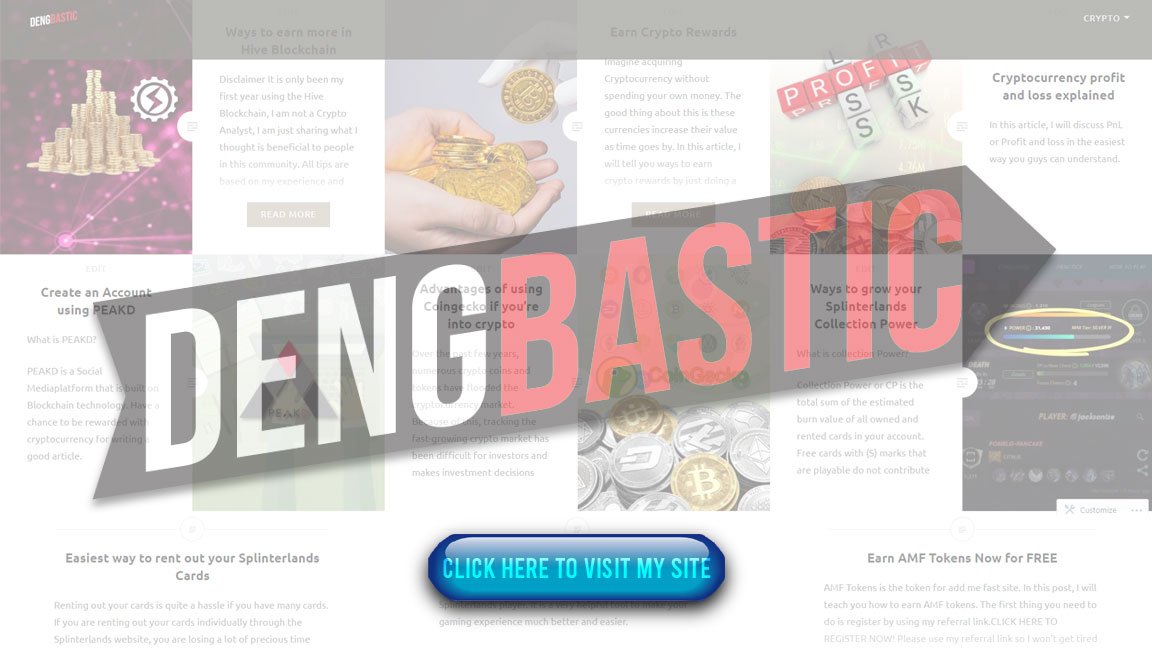 My Social Media Accounts
Youtube: https://www.youtube.com/channel/UCMbZWUMa1Kz3AU5MAol4TRQ
Facebook personal account:https://www.facebook.com/mr.dengbastic/
Face book Page: https://www.facebook.com/dengbastic
Instagram: https://www.instagram.com/dengbastic/
Twitter: https://twitter.com/dengbastic
Pinterest: https://www.pinterest.ph/dengbastic/
Hive Blog: https://hive.blog/@jacksonizer/posts
WordPress: https://dengbastic.wordpress.com/
Tumblr: https://www.tumblr.com/dengbastic
Google Business Site: https://dengbastic.business.site/

---
---