Splinterlands Art Contest Week 182 - Entry Dragon Jumper

Congratulations to all the winners of Week 181!
For this weeks contest I've decided to create a Fan art for Dragon Jumper. Before, I used to think that he has a resemblance to Spiderman, maybe it's because of his costume color and eyes shape. but when I got a closer look I noticed the difference.
Dragon Jumper are humans who were trained to jump off from flying dragons. They are like parachuters jumping off aircrafts. But unlike parachuters, they are only have thin leather webbings to slow down their fall.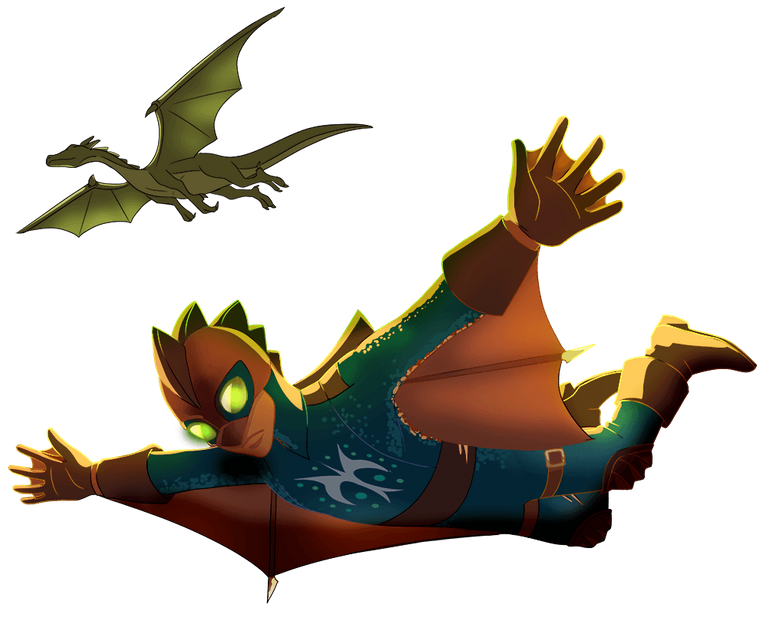 Source: https://splinterlands.com/?p=card_details&id=203&gold=false&edition=4&tab=lore
It is my third time joining the weekly art contest, at first it was because I want to win, but when I was creating this Dragon Jumper Animation, I felt that It was purely for fun. First because I really like doing this kind of stuff and because I like Splinterlands. (I hope everyone is also enjoying creating Fan arts for Splinterlands)
Step 1 - Sketching and coloring the Character
For sketching the character, I used medibang drawing app
Sketch 1 - the draft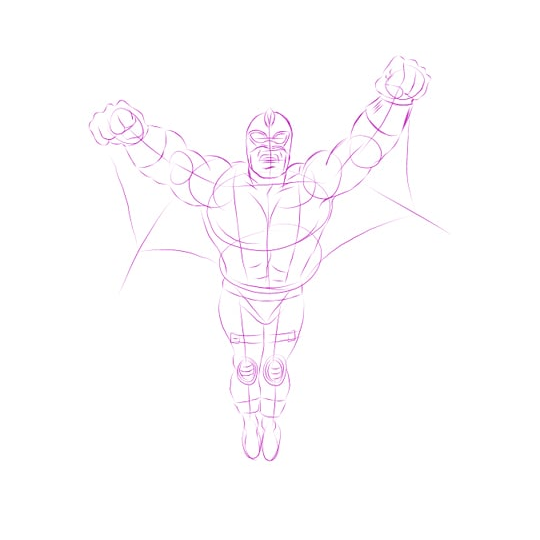 Sketch 2 - the outline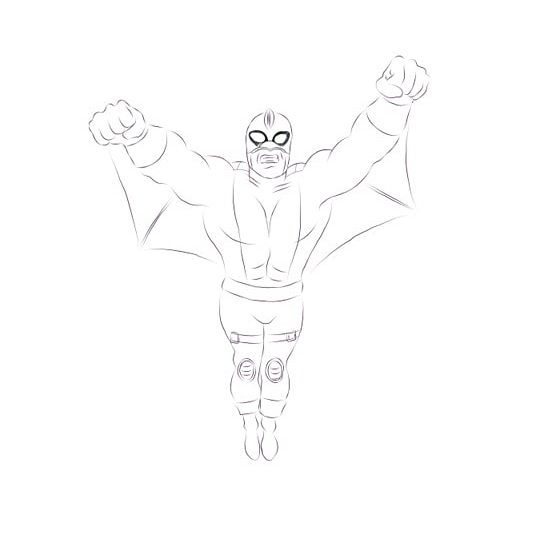 Sketch 3 - Red color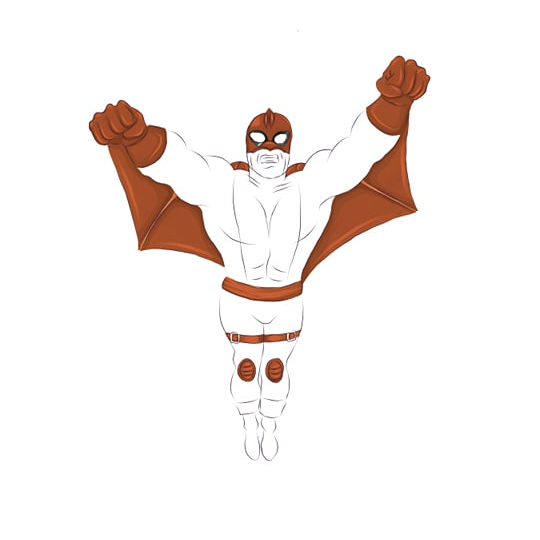 Sketch 4 - Blue Color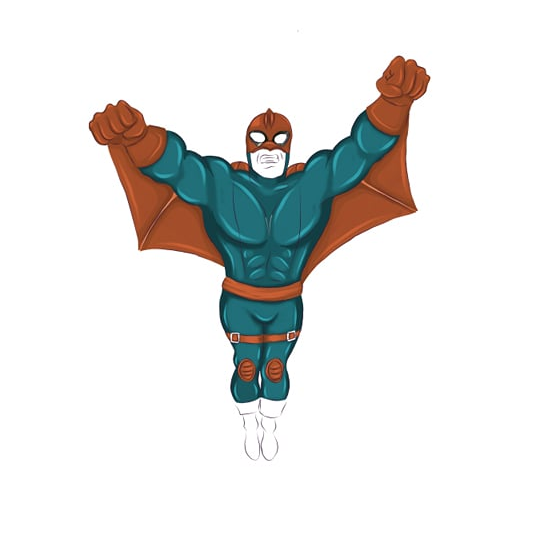 Sketch 5 - Other colors (boots, eyes, buckles)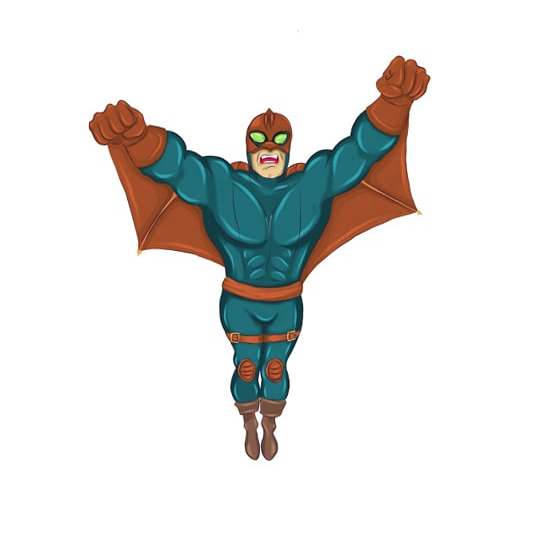 Finished Sketch and layering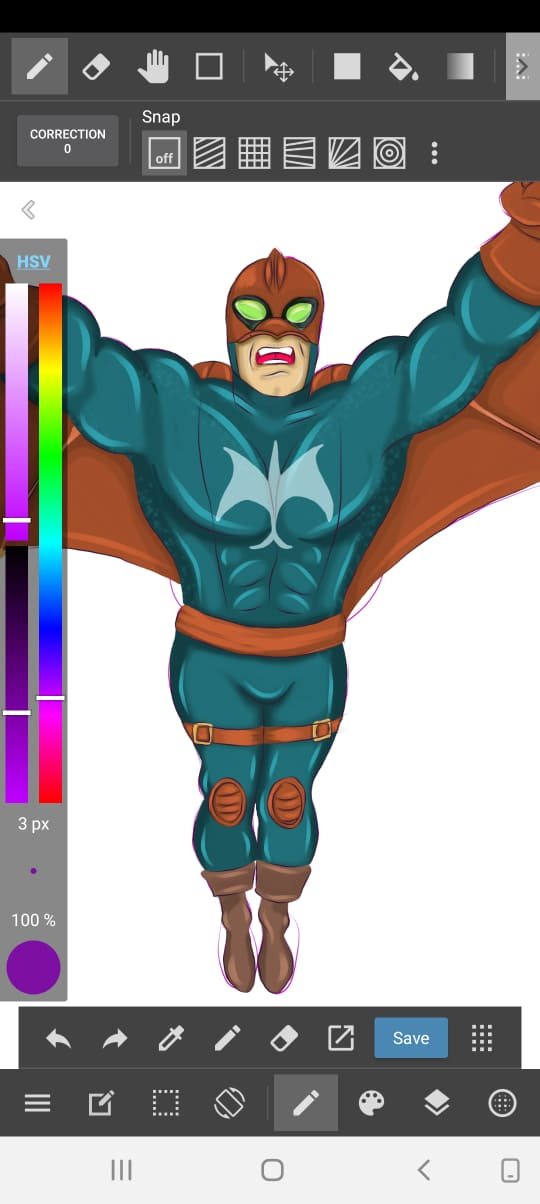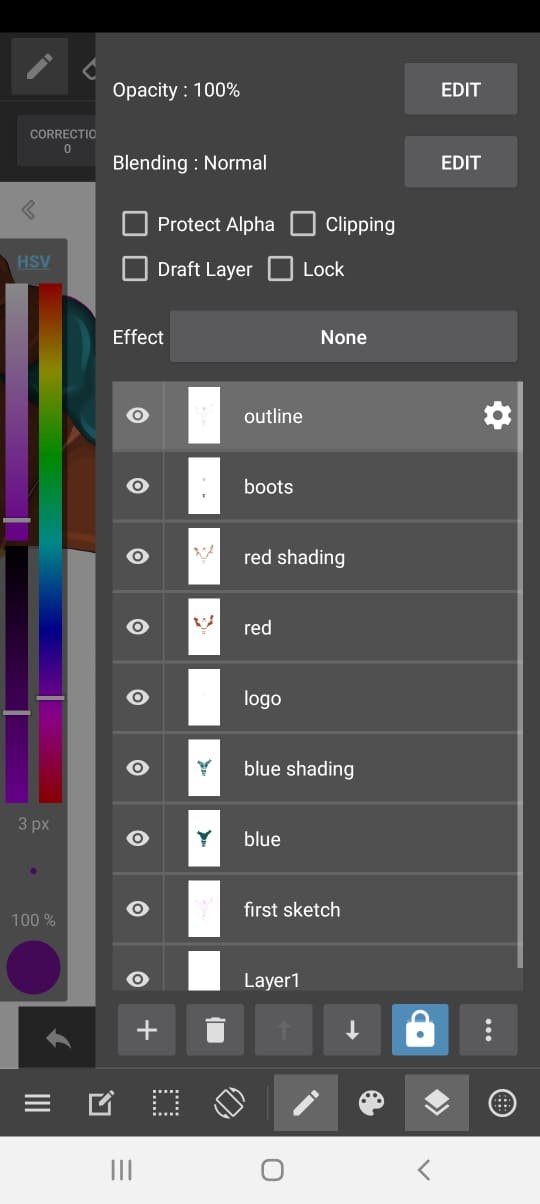 Step 2 - photoshop editing
It's hard to adjust colors and size in medibang so I've decided to adjust its colors in Photoshop. I also need to create a background, a title screen, flying dragon so I really need to use photoshop.
The Title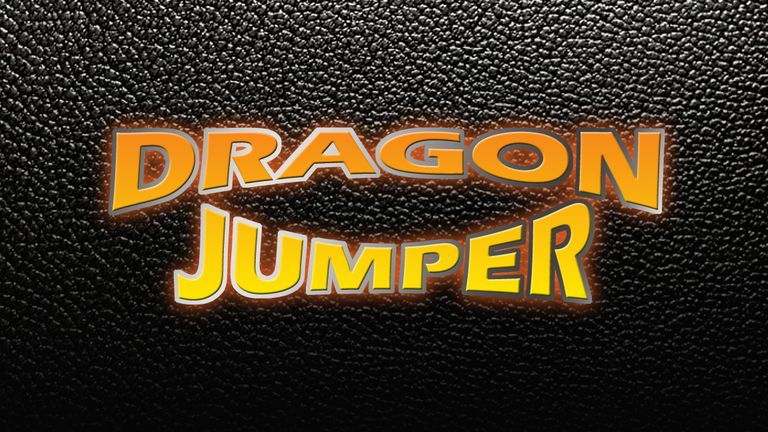 The Background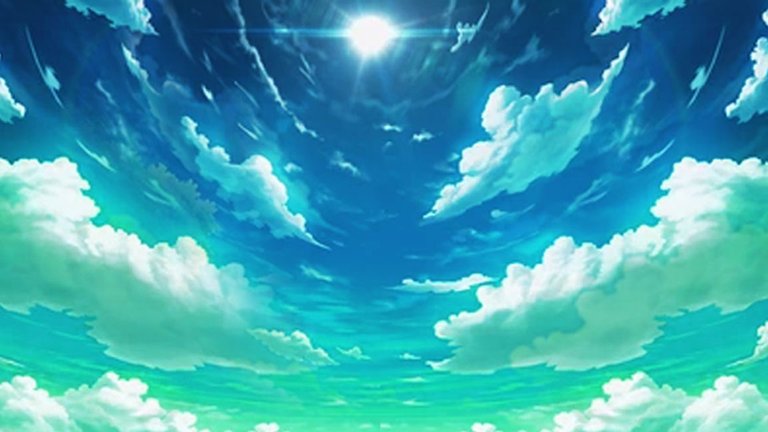 Dragon Jumper Adjusted Color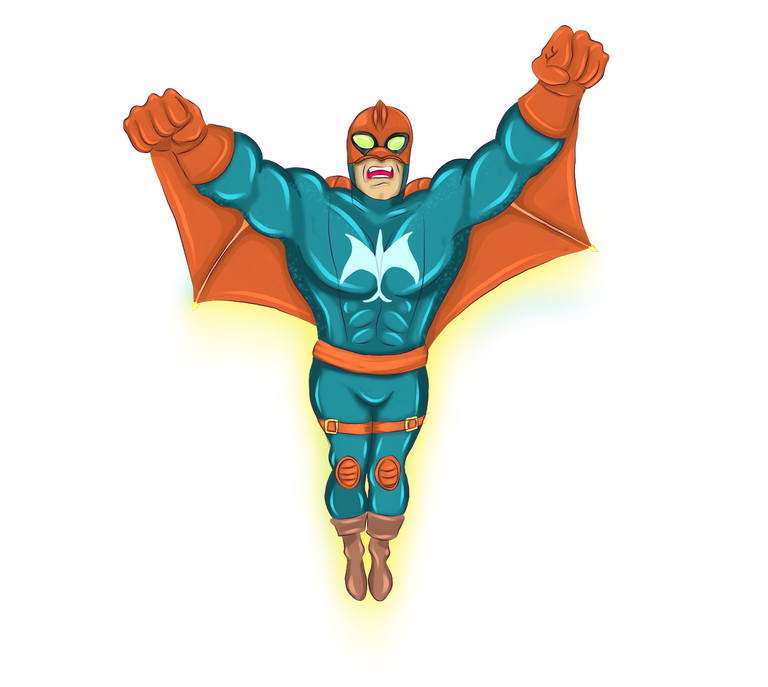 Flying Fire Dragon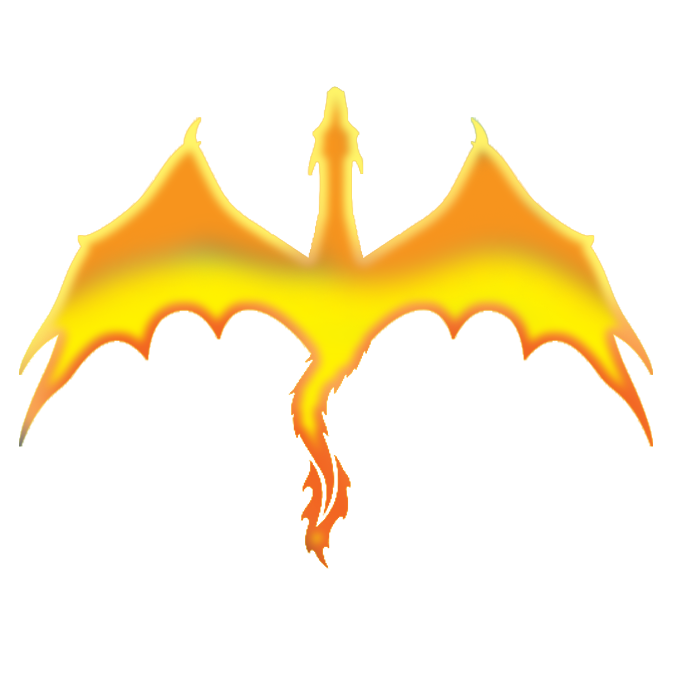 Step 3 - Animating Dragon Jumper
When you already have the right elements, animating the images will be easy. The only hard part of animation is the timing, because you are dealing with multiple overlays.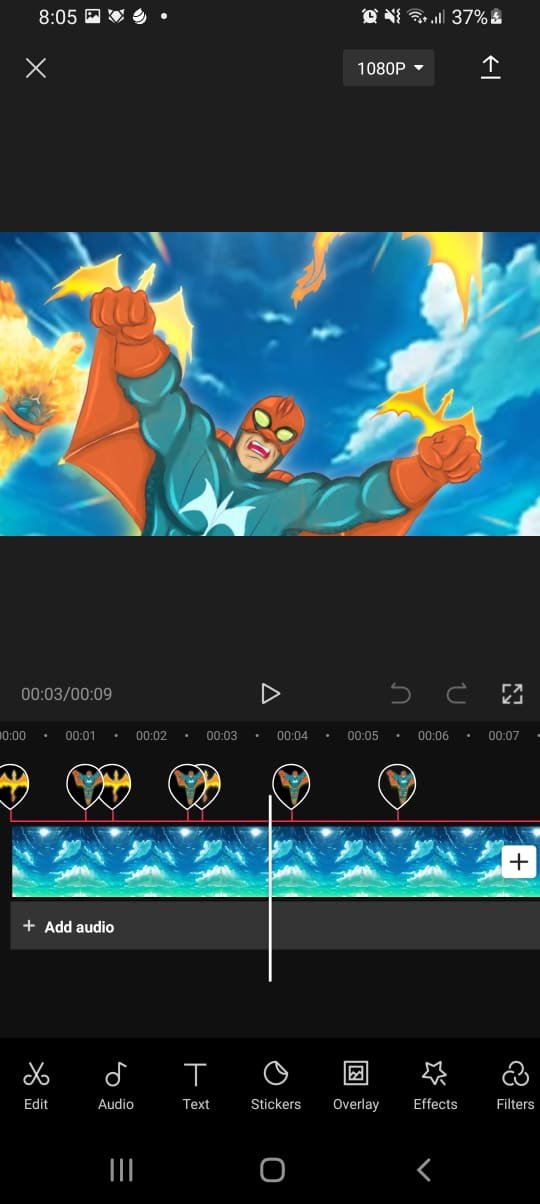 (The animation is on the top part of this post)
End of Steps
Here are other artwork that I have created using the same images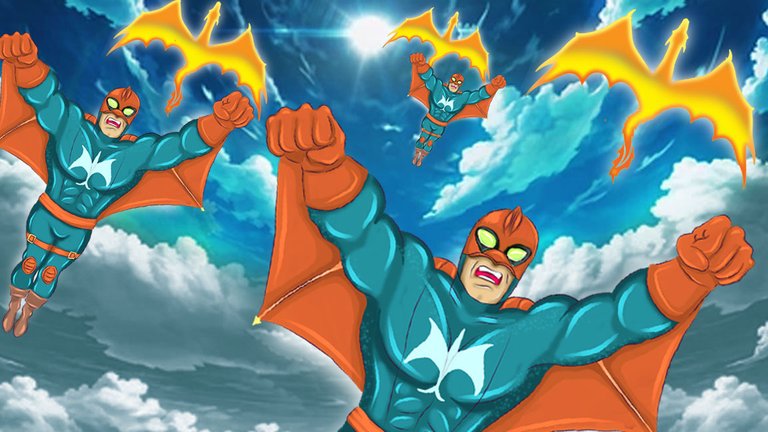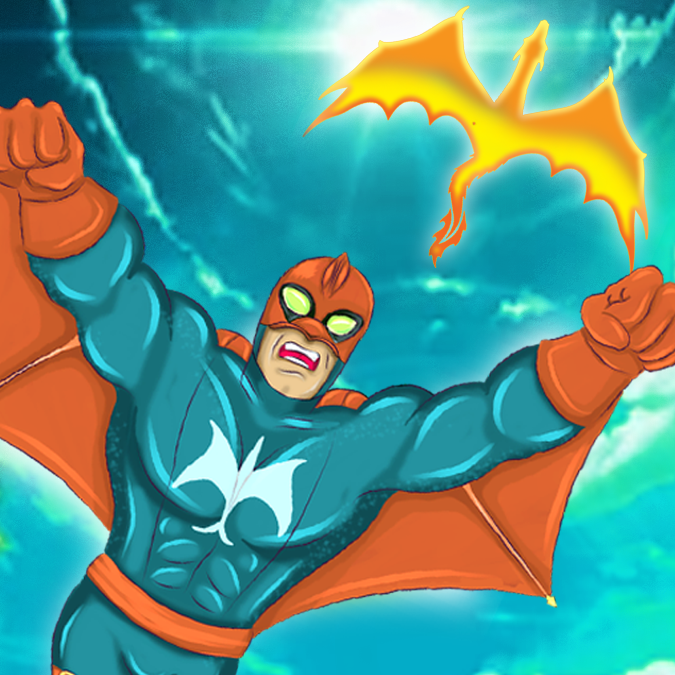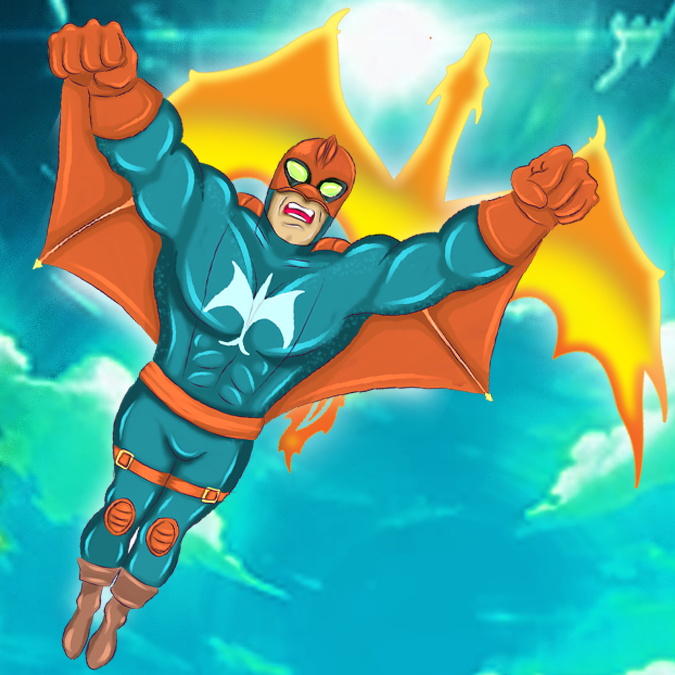 ---
---